Celebrating Seventeen Years Living in Northern England's Biggest Cities
Where: Leeds, Newcastle-upon-Tyne, Manchester and surrounding regions.
England, UK, Europe.
When: August 1999 - March 2016
Highlights: Angel of the North, Tyne Bridge, Transporter Bridge, Tyne Tees TV, River Aire, Leeds Town Hall, Leeds City Hall, Leeds City Markets, CIS Tower, Granada TV, Coronation Street Tour, Palace Insurance Building, The Toastrack, Beetham Tower, Morecambe Bay, Blackpool Tower, Jodrell Bank Telescope, The Liver Building, Superlambananas, The Humber Bridge.
Illnesses or mishaps: Adjusting to northern honesty; acclimatising to northern winters; contending with Manchester's grey skies.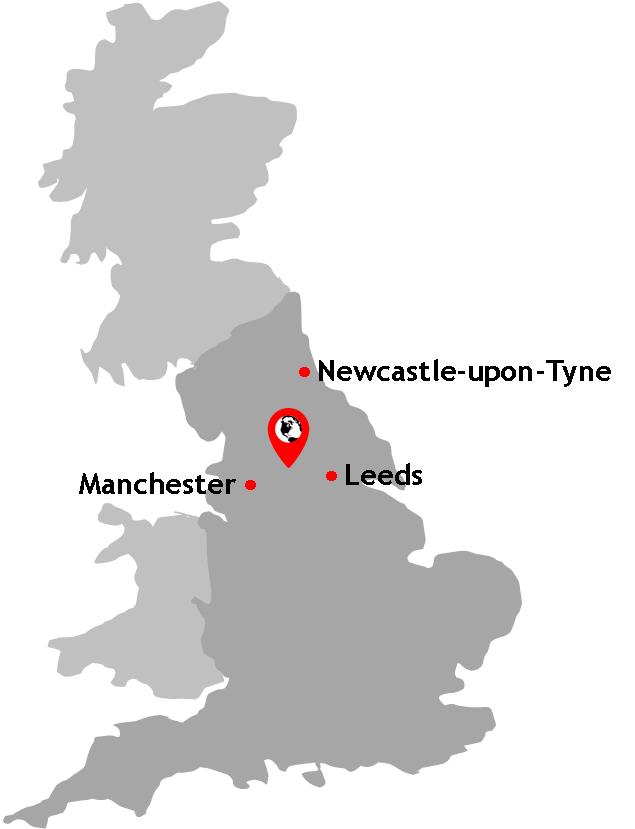 This page takes its name from the BBC local news programme serving Yorkshire - the county where my adventures in northern England began. This page is unique on this site because it kind of is, and kind of isn't, travel related. It's a relic of my older site before it became a travel focussed one. I'm keeping it on agmtraveller.com because I happen to like it and because it falls, technically, within the realms of travel; I'm not originally from the North and therefore living here always felt like a tourist experience. Undoubtedly moving around nationally, including the Midlands beforehand, was a precursor to my more adventurous international travels which now comprise the bulk of this site's content. And so my Look North page stays.
The stereotype of the 'The North' is that it's a region characterised by dark satanic mills, intractable unemployment, pollution and red brick back-to-back terraced housing. It's also commonly viewed as a place of refreshing honesty, friendliness and the type of community spirit which London could only dream about. Of course, whilst there are grains of truth in every stereotype, my time living in this region of England has taught me that the reality is somewhat different. Welcome to northern England - a region I travelled around for seventeen years and the place I called home for nearly half of my life. There were reminders throughout my days here that I did not belong - not really. My accent was an obvious barrier - reminding myself, and others, that I was 'not from around these parts'. I experienced northern England's sights and sounds through London eyes and London ears. I took interest and pleasure in the things which differentiated this great region of England from where I grew up and, I suppose, that was the whole point of living here in the first place. My time here also introduced me to a whole new language. I was destined to be a tourist in The North - whether I liked it or not.
Leeds became my home in 1999 - initially moving to a one bedroom apartment in Burley opposite Yorkshire Television. Soon I moved out to the plush district of Roundhay, the more gritty Kirkstall, and several places in the Headingley district (of cricket ground fame). Leeds was meant to be for one year only but plans changed. I am rather glad it turned out that way. Leeds holds lots of firsts for me which is why I'll always think fondly of it. But, after nine developmental years, it was time to cash in my chips and move on. Here are my favourite photographs from my time in Yorkshire's capital.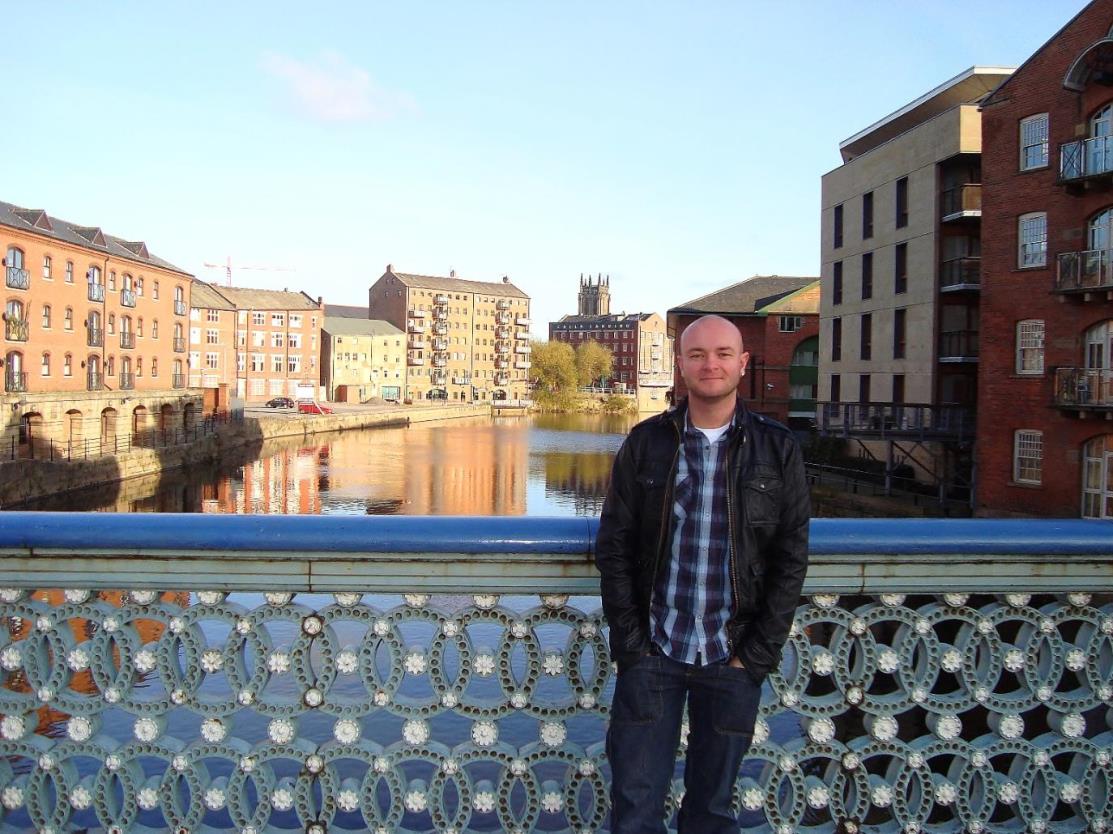 The wonderful view of Calls Landing across the River Aire to Leeds Parish Church, seen from Leeds Bridge. This bridge was the location where the world's first ever moving images were filmed in 1888 (watch here).
The neo-Gothic masterpiece that is Leeds Town Hall. I love this building.
Lured by its iconic bridges and strong regional identity, I took up home in a Tyneside flat (a terraced house split into ground and first floor separates) on Helmsley Road in Sandyford near Jesmond with two other students; Stuart and Ollie. Weekday mornings were spent getting the Metro across the Tyne and a connecting bus out to Sunderland where I had my first teaching placement. My second placement was at Walker Technology College, near Byker of 'Byker Grove' fame. Occasionally (and just occasionally) I was known to go jogging along the Tyne on a Saturday morning: wonderful views of beguiling bridges on sunny days.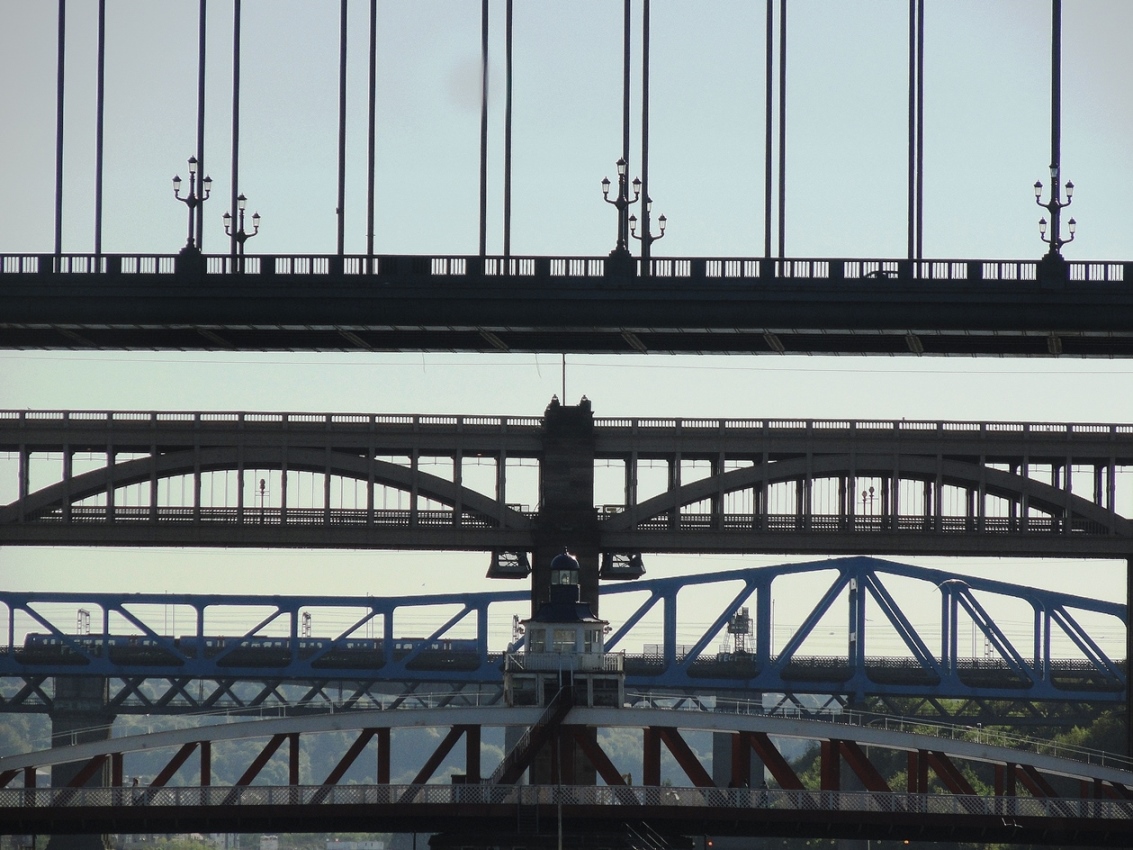 The Tyne's many bridges stack themselves silhouette fashion.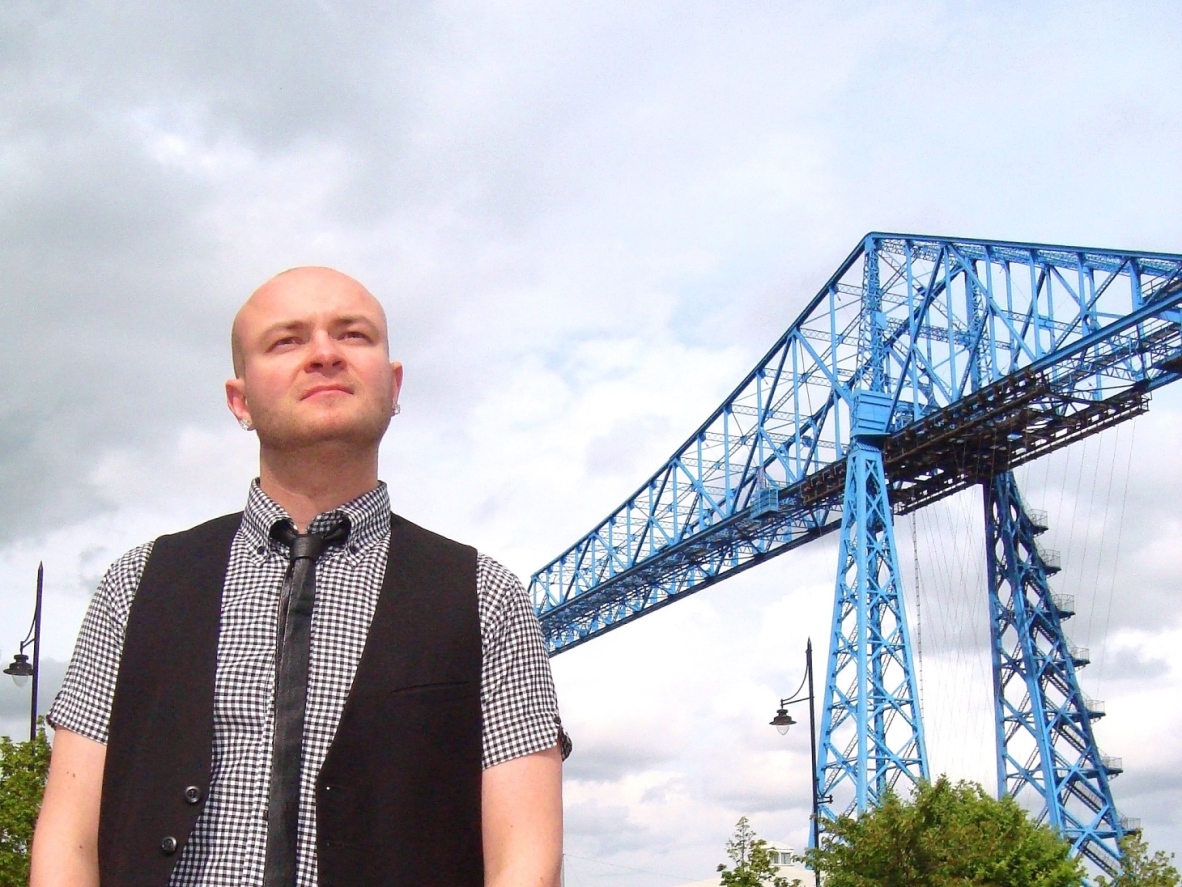 In front of the iconic Transporter Bridge in Middlesbrough.
Manchester has an allure because of its size, its history and its music. It is a city of firsts: the world's first train station is here, Alan Turing, from the city, built the world's first ever computer, and it is also the home of the world's longest running soap-opera: Coronation Street. Think Manchester, and among the things which spring to mind are Granada TV, the Hacienda nightclub, Manchester United, rain and Oasis. Unbeknown to me at the time, we were to buy our house in the Manchester district where the band Oasis herald from. It was, without doubt, Manchester's unique music sound which lured me to the city: The Stone Roses, The Charlatans and Joy Division to name but three.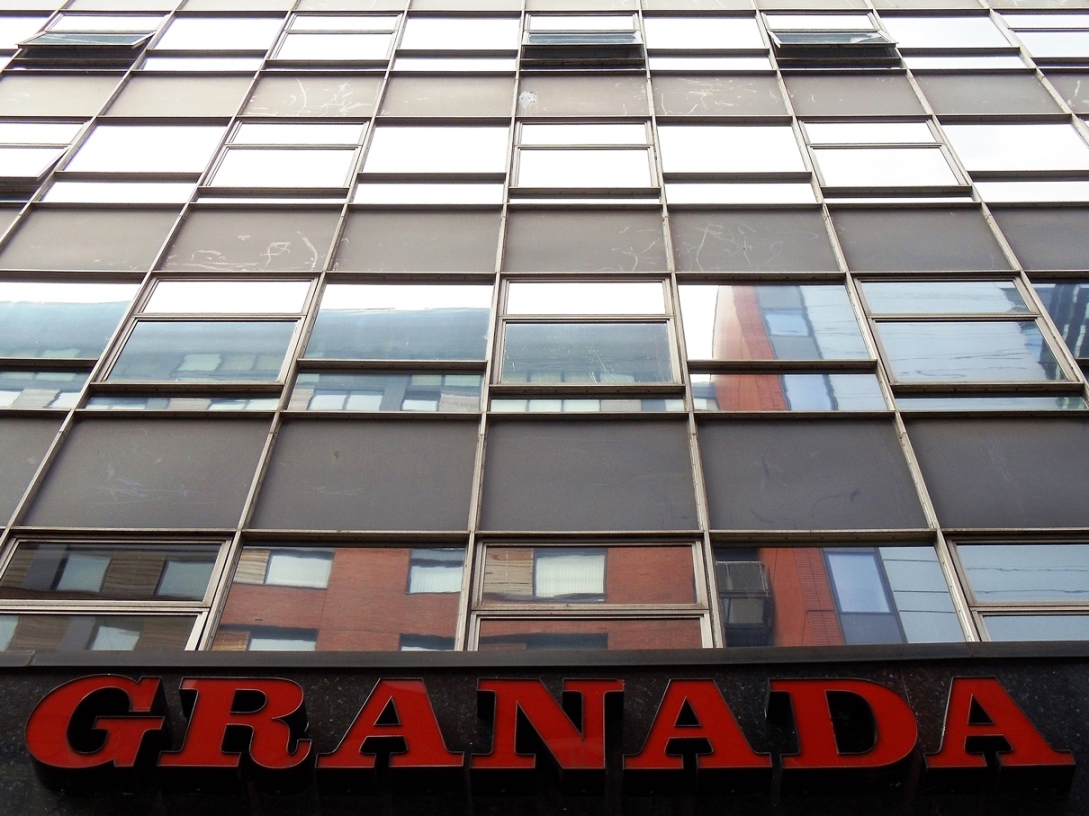 A Manchester Icon: the iconic red lettering of the Granada TV studios on Quay Street before their removal. Such an innocuous exterior belies the importance that came from within. Soon to be demolished.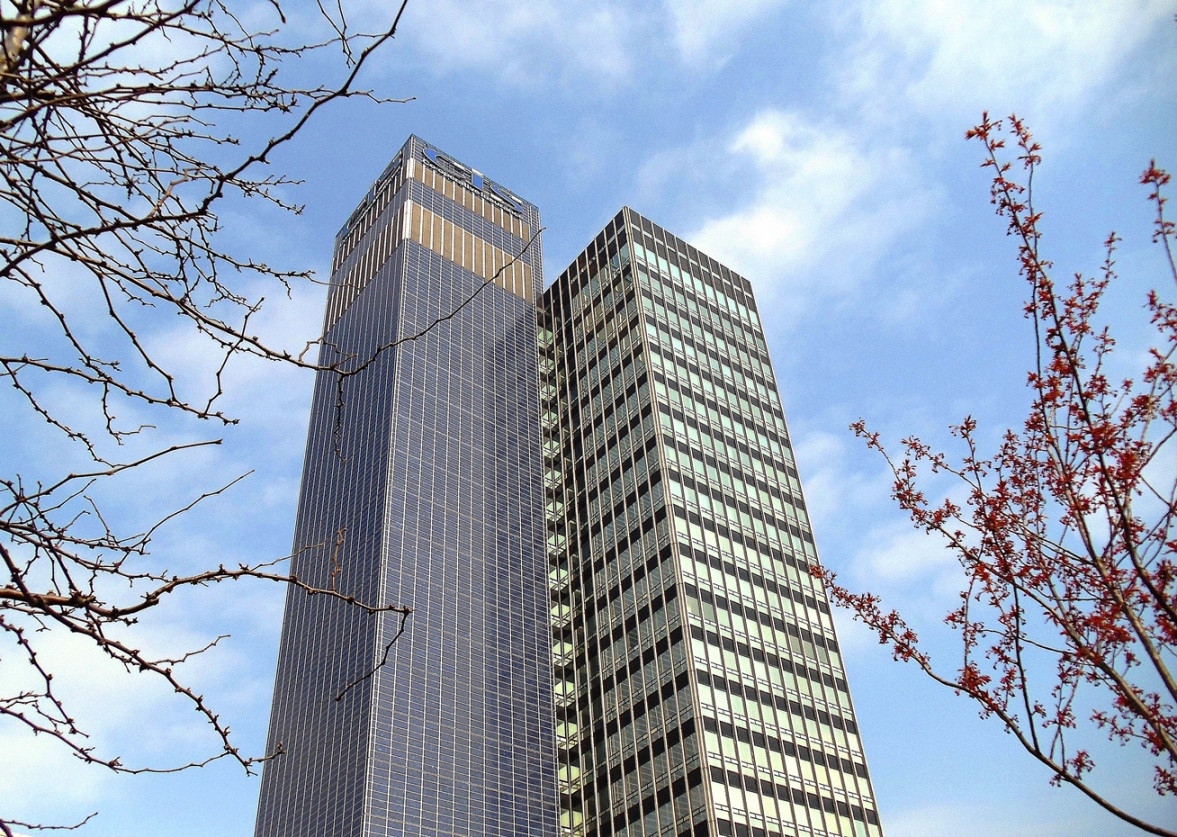 The gloriously modernist CIS Co-operative Tower flanked by trees.
travel tips, links & resources
The large part of England known as "The North" is a fascinating one full of character and diversity. So many people visit London - and then return home. Give Northern England a bit of time on your itinerary.
For glimpses of the past in relation to the Industrial Revolution head to Manchester and the North West.
For glimpses of maritime history head to Newcastle-upon-Tyne in the North East.
For windswept scenes reminiscent of the Bronte sisters' novels, head to West Yorkshire.
For a sense of how the average Englander spends their leisure time, head to Blackpool in the North West or Whitby in Yorkshire.
Also in the North West is Liverpool and Merseyside - a truly vibrant city of Beatles fame and stunning architecture. A trip to the 'pool would not be complete without a trip on the 'Ferry on the Mersey' (and yes, they do play the song).