An Adventure in Venice - Italy's Iconic City of Water
Where: Venice. Italy, Europe
When: August 2006
What: The Grand Canal, St Mark's Square and Bell Tower, San Marco Basilica, Gondola Ride, Basilica di Santa Maria, Rialto Bridge, Venice Leaning Tower, Vaporetto Rides, Venetian Lagoon.
How: Flight, Vaporetto, Taxi, Gondola.
Counter: 1 country
Illnesses or mishaps: None
Every traveller should visit Venice at some point in their life. It is one of those cities I'd longed to see, being one of the most iconic travel destinations in the world and almost entirely unique with its turquoise waters lapping against the foundations of buildings in a state of imaginative decay. It is romantic, it is dramatic and, therefore, it is a tourist trap of the very worst kind. Expect hordes of tourists, many from outside of Europe, to be cramming bridges, walkways and piazzas. This kind of overcrowding is the inevitable result of Venice's international allure; a charismatic, watery city of fairytale domes, Gothic palaces and romantic gondola rides. Venice is the photographic equivalent of a sweet shop.
We stayed at the Pensione Seguso, a short walk from the fittingly-named Grand Canal, sneaking a fan into our luggage to help us bear what were high overnight temperatures. It was a sleepy location away from the noise of the tourist stampede, a traditional family-run place with an interior to match. The heat also meant that an afternoon on the Venice Lido beach, a sandy stretch of beach along the Venice Lagoon, was befitting the moment. Our evenings were spent at the Bocarro Jazz bar which, for some reason, had taken to hanging bras from its ceiling, the deal being that any woman wanting a free drink had to leave her bra behind. The whole bar would cheer when the bartender rang the bell - a signal that another bra had been claimed for the display.
My Venetian time was spent doing what many others come to the city to do: sauntering through its maze of cobbled streets, taking photographs of its beautiful architecture, travelling around key attractions on the vaporetto water taxi network and enjoying the obligatory gondola ride. Nothing screams "I'm a tourist" quite like getting into a gondola in Venice. It is quite possibly my most touristy of tourist moments - that and my trying on, and taking photographs of, traditional Venetian face masks in a tourist shop in contravention of a sign expressly asking tourists not to do so.
There are many but, in my opinion, the most remarkable building in the city is the Basilica San Marco, an Italo-Byzantine masterpiece with its opulent facade and glittering mosaics, also referred to as the Church of Gold. It stands on the eastern edge of St Mark's Square which, in wetter times, is completely off limits to anyone without wellington boots subject, as it is, to periodic flooding. Indeed, Venice has its own leaning tower, the Chiesa di Santo Stefano, which tilts at a disconcerting angle. These two examples, set against Venice's fairytale decay and sinking foundations, underscores a key quality of the city: its vulnerability to flooding with rising water levels infuses it with an Atlantis-to-be disposition: a gem soon to be lost to the seas. This adds to the sense that Venice's years are numbered and that what you are photographing is a privilege to behold best not take lightly...
To reduce Venice into a triplet of must-sees is superficial at best and ignorant at worst but the Rialto Bridge, made most famous as the setting of the fictional character Shylock's shady deals in Shakespeare's Merchant of Venice, the giant dome of Santa Maria and the fantasy-like Basilica San Marco should all be on the itinerary of any visitor. It seems that, during my time there, everyone else agreed with me, choosing to visit the same places as me - and at the same time! And this brings me to the Achilles heel of the Venice body mentioned at the start of this piece: the city's elegance and magnetism means it's unavoidable that you'll have to share your treasured moments in this magical, watery city with, seemingly, half of humanity. That's the price you pay for being in a place of perfect beauty.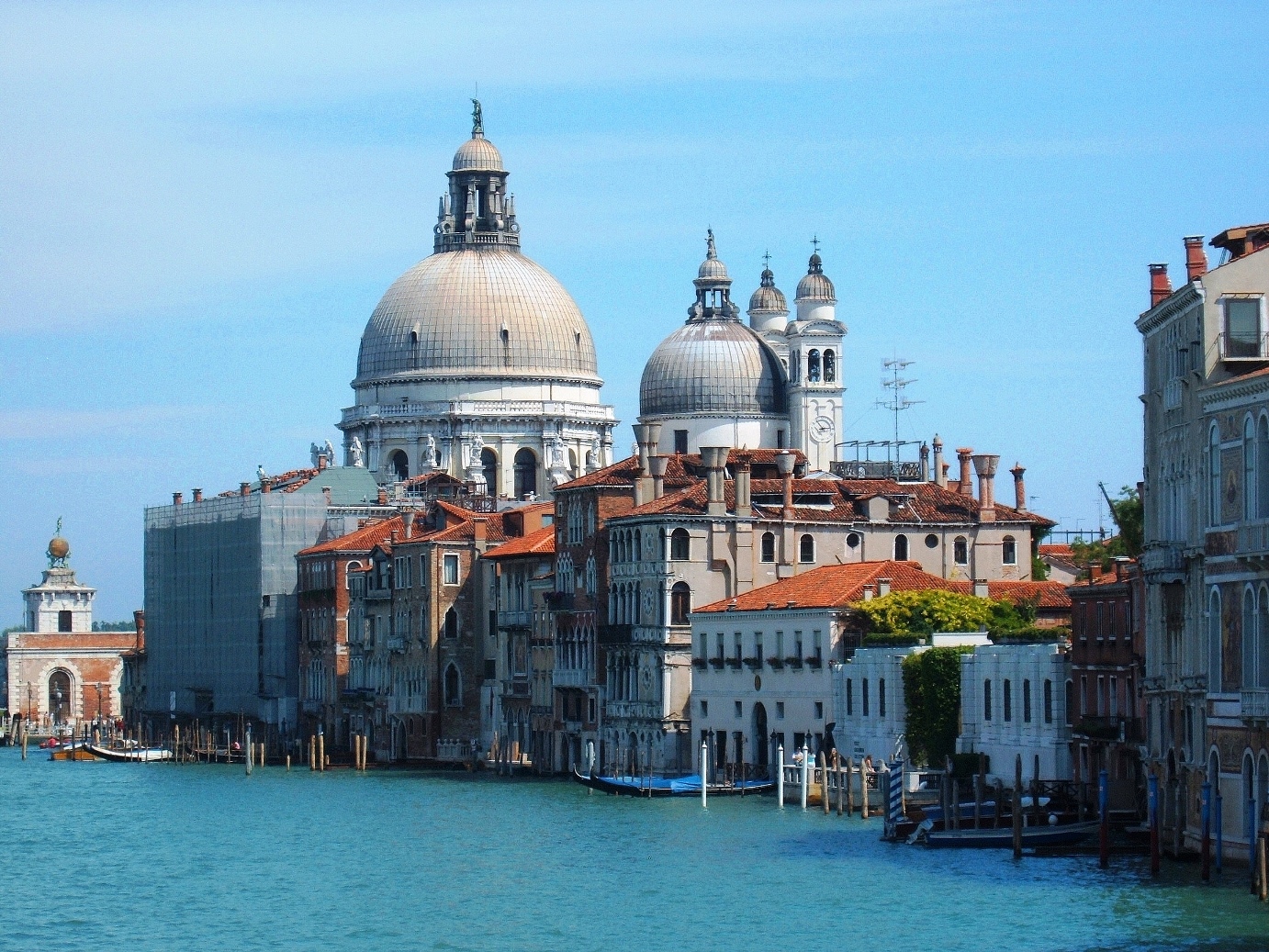 The Grand Canal and the dome of the Santa Maria.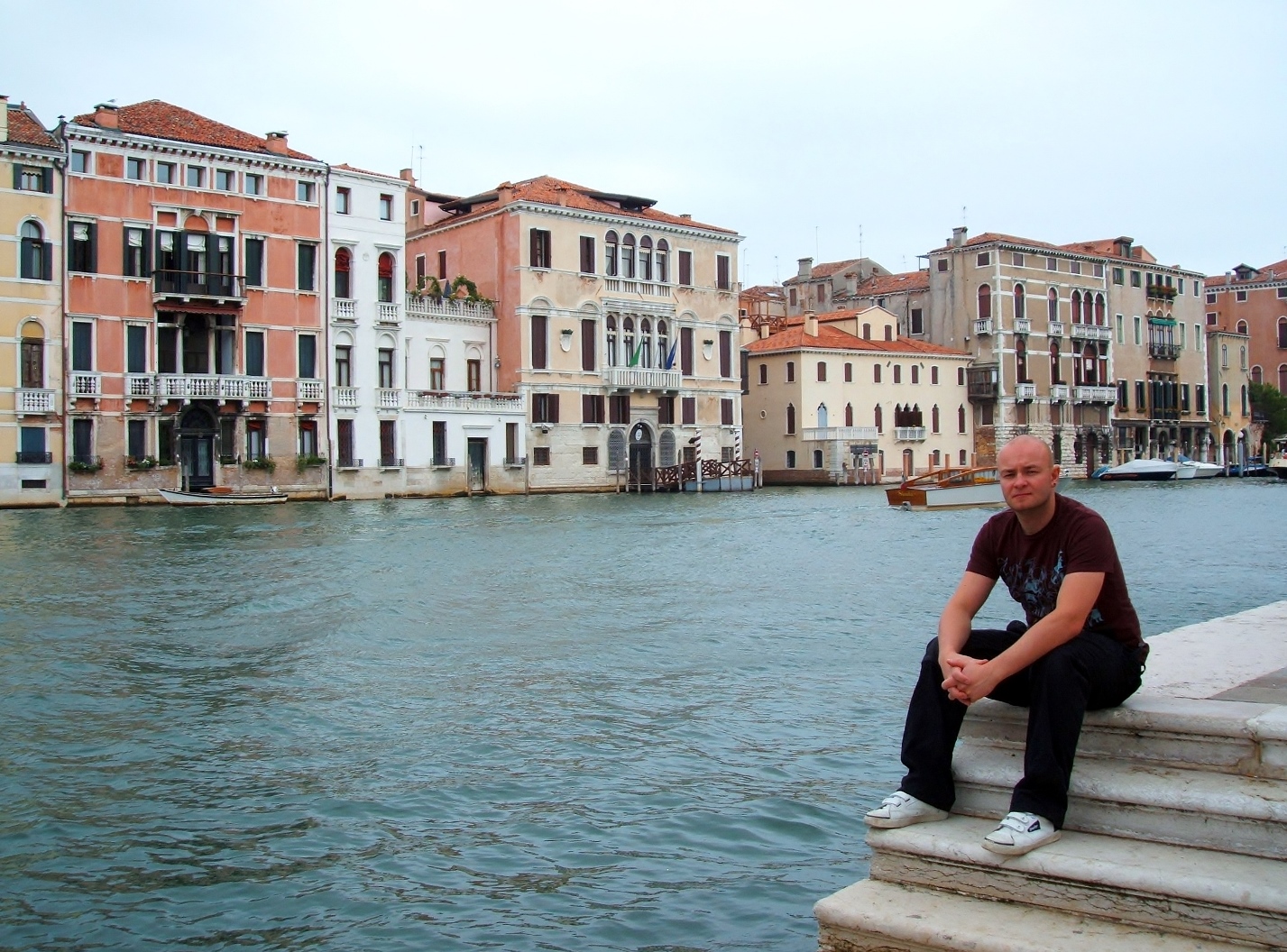 The wonderful watery world of Venice.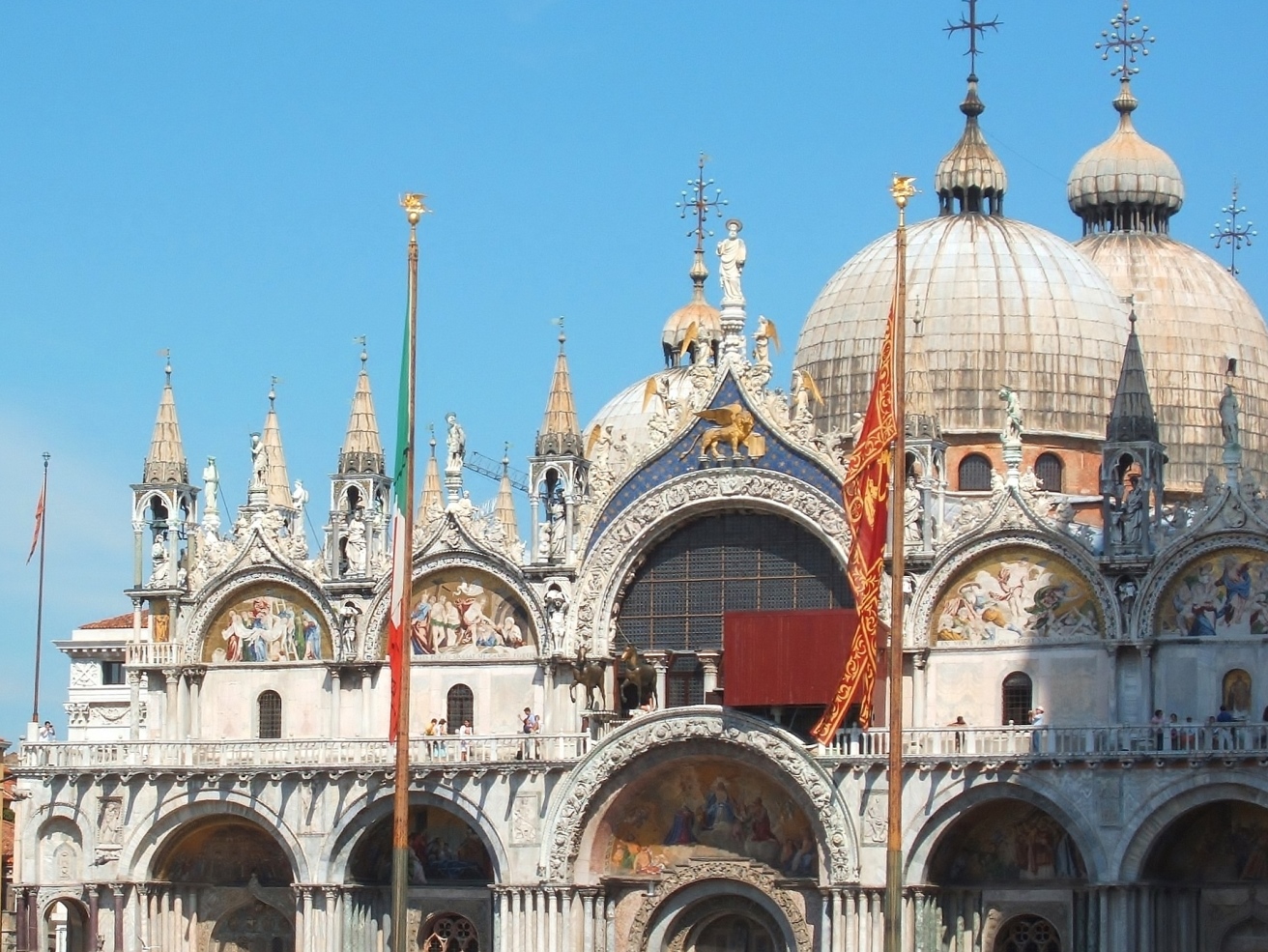 The opulent architecture of the Italo-Byzantine Basilica San Marco.
travel tips, links & resources
Venice is as popular as it is beautiful. Therefore, expect a frustrating number of people to be getting in your way. Consider visiting at a quieter time of year if this is possible.
June is traditionally Venice's wettest month. This may be something to bear in mind if you don't fancy wearing wellies during your city break.
Ensure you book a hotel or

pensione

well off the beaten tourist track - especially if you enjoy your sleep.