Summiting Cradle Mountain in Northern Tasmania on Christmas Day
Where: Hobart, Triabunna, Maria Island, Bicheno, Binalong Bay, Wineglass Bay, Coles Bay, Bay of Fires, Pyengana with various pit stops along the Great Eastern Drive. Tasmania, Australia.
When: December 2016
What: Tasmania's Great Eastern Drive, Salamanca Market, Colonial and Art Deco architecture of Hobart, Colonial graveyard, Battery Point, St Columba Falls, Painted Rocks, Blowhole, Bushwalking, Fossil-hunting, Carp's Bay and Lighthouse, Squeaking sand.
Wildlife spotting: Wombats, Echidnas, Wallabies, Little Penguin, Jellyfish, Skink Lizard, Kookaburra, Scarlet Robin, Cape Barren Goose, Tasmanian Nativehen. Sadly, but unsurprisingly, no Tasmanian Devil.
How: Domestic flight, hire car, ferry, taxi.
Mishaps or illnesses: Nearly getting stranded on the uninhabited Maria Island having arrived a little late for our return ferry back to the Tasmanian mainland.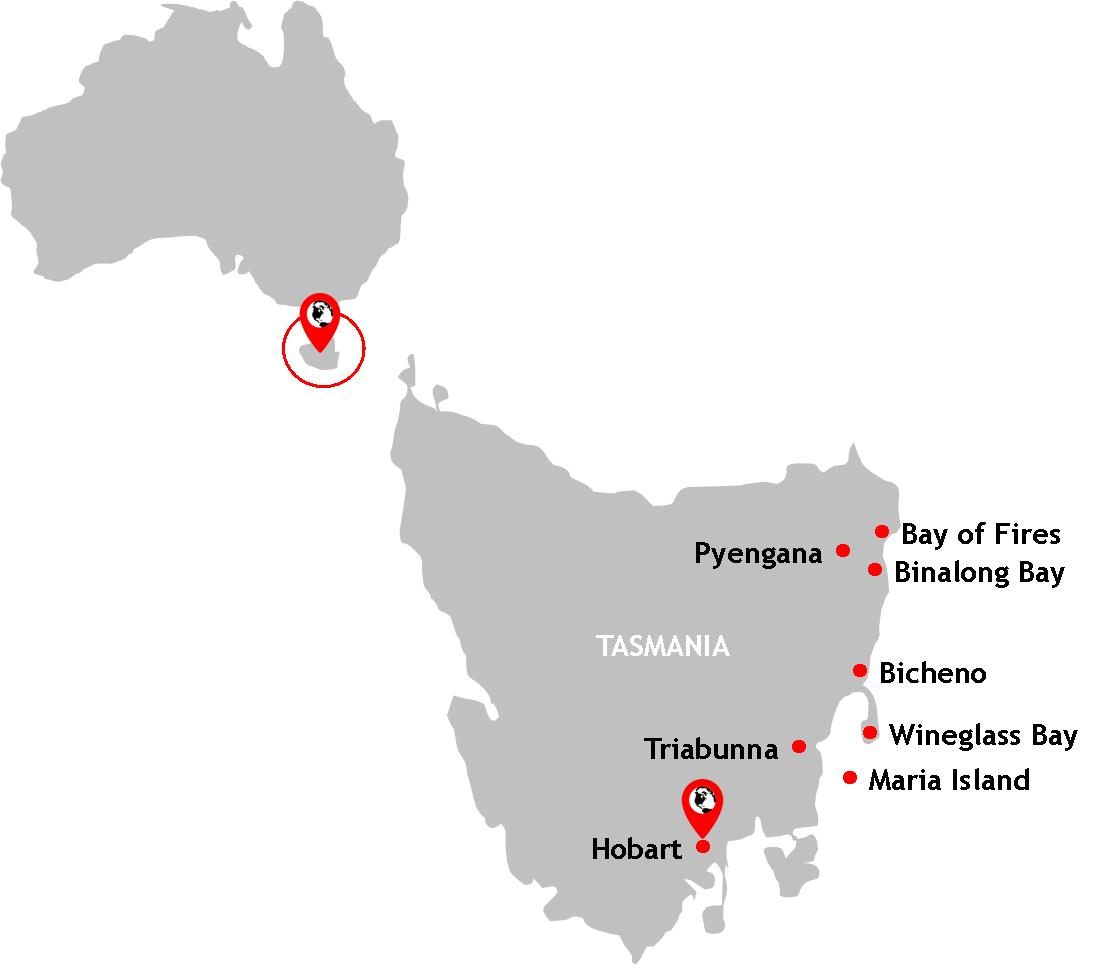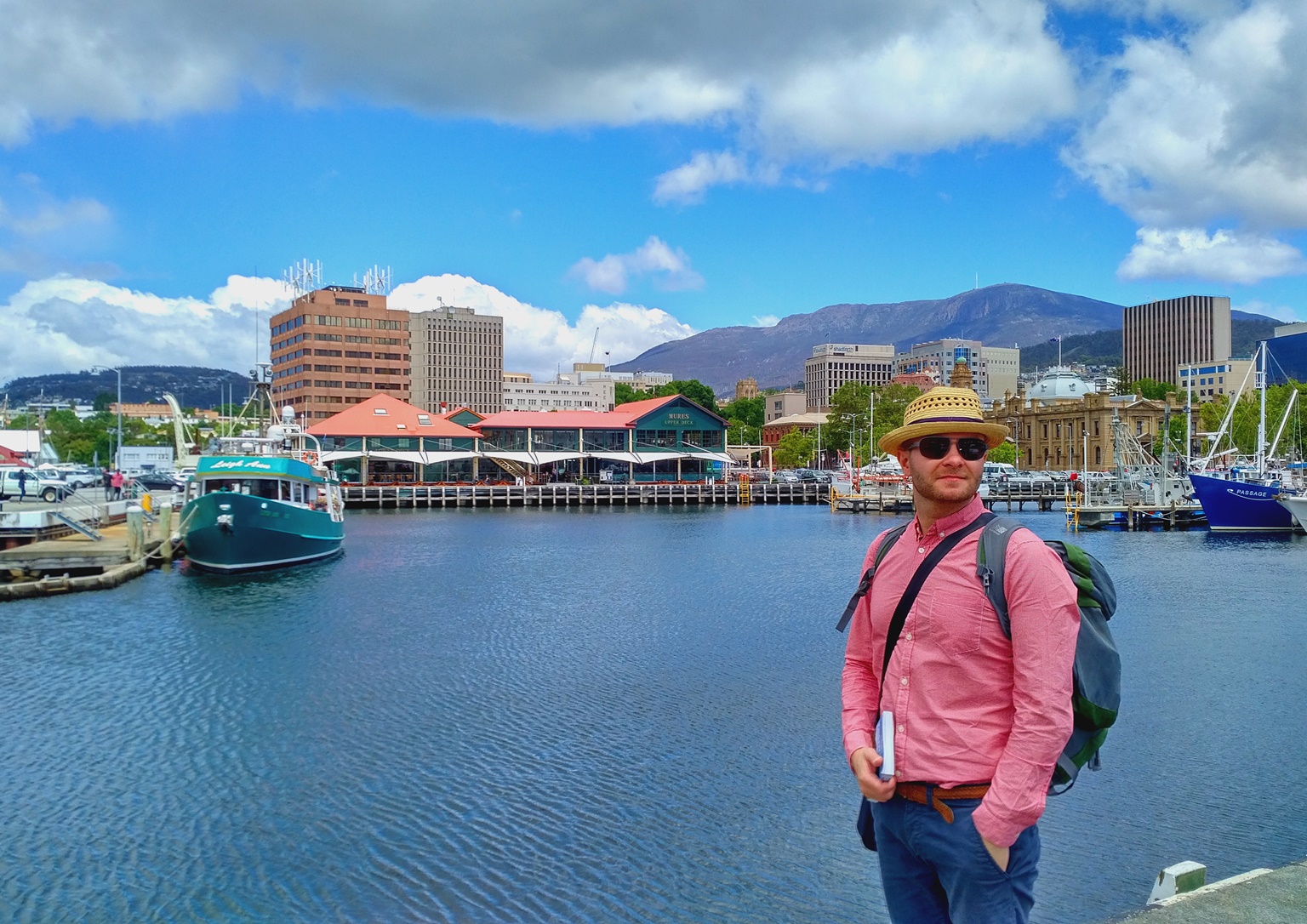 Hobart's humble but endearing waterfront.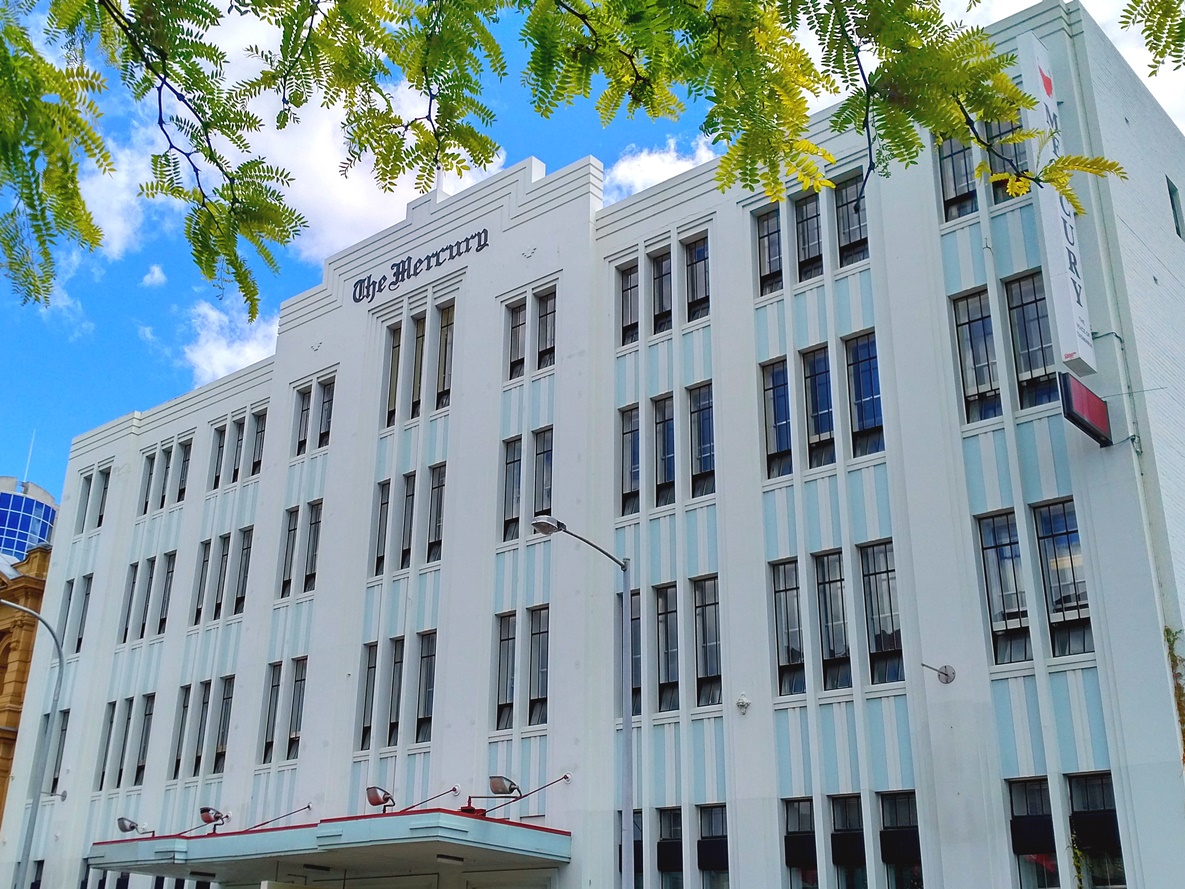 The stunning Art Deco perfection of Tasmania's national newspaper The Mercury.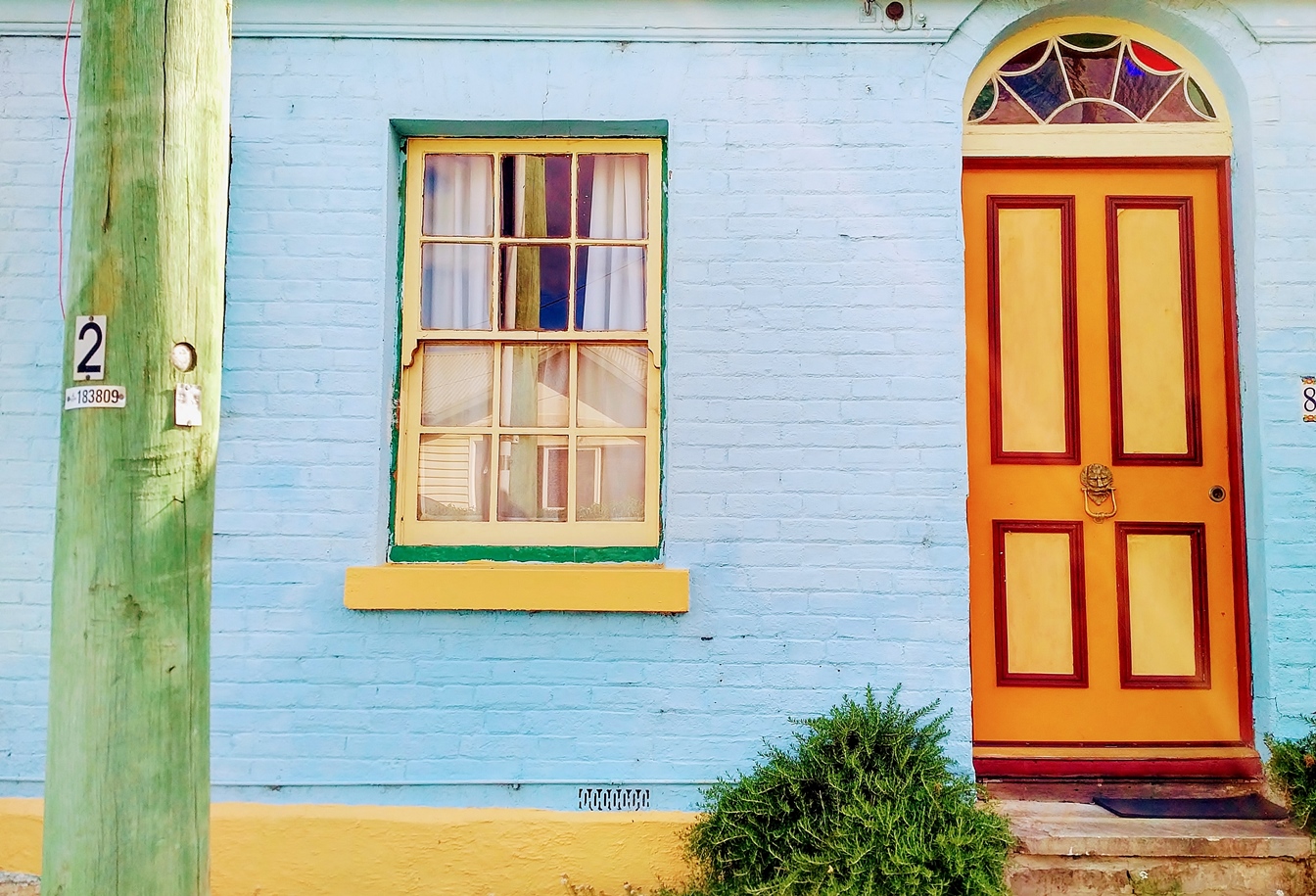 Perfect pastel composition: a residential property in Historic Hobart with pastel-coloured telegraph pole.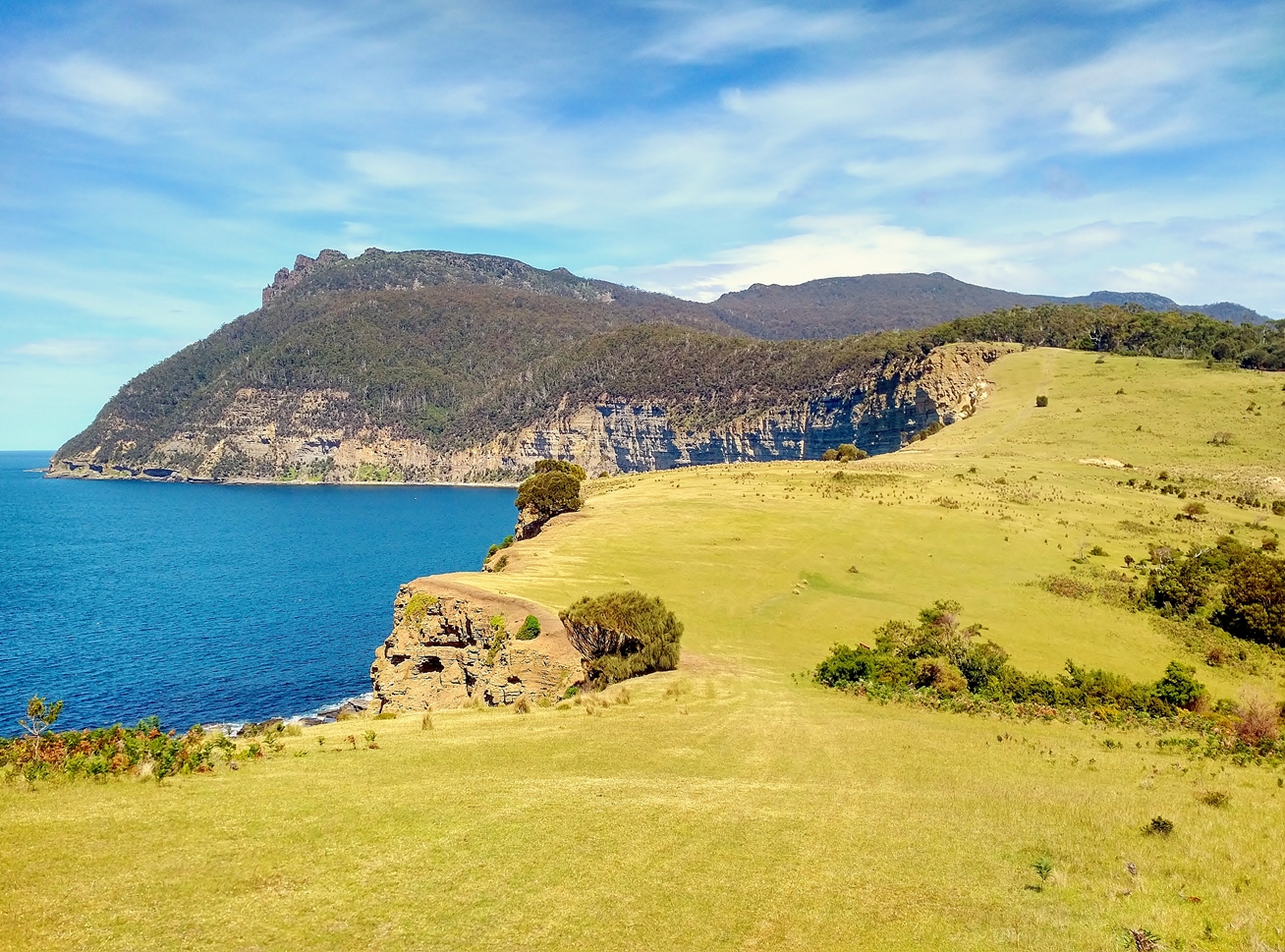 A dramatic view of the Fossil Cliffs and Fossil Bay.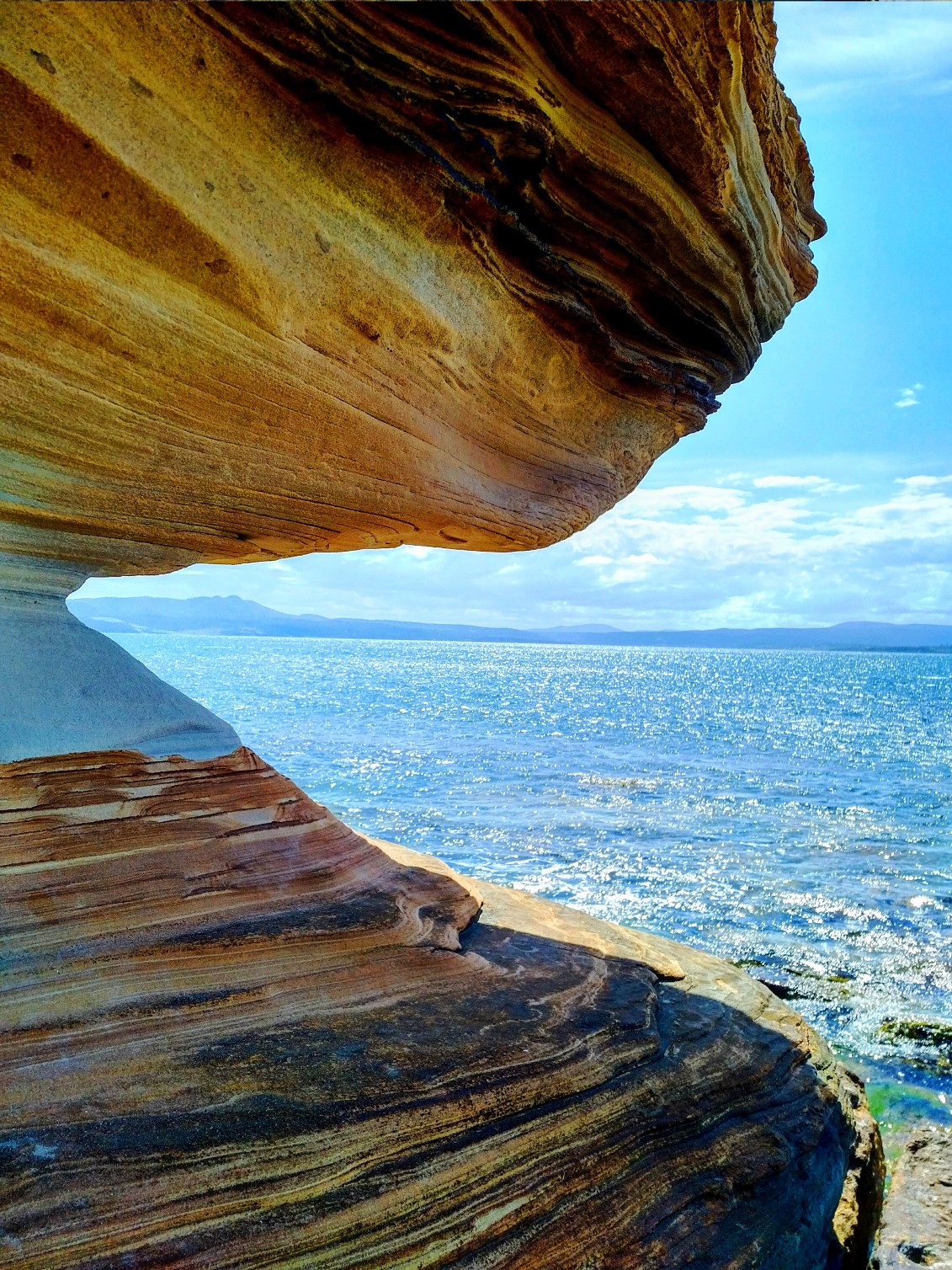 The Painted Cliffs' exquisite patterns are a result of staining by naturally-occurring iron oxide.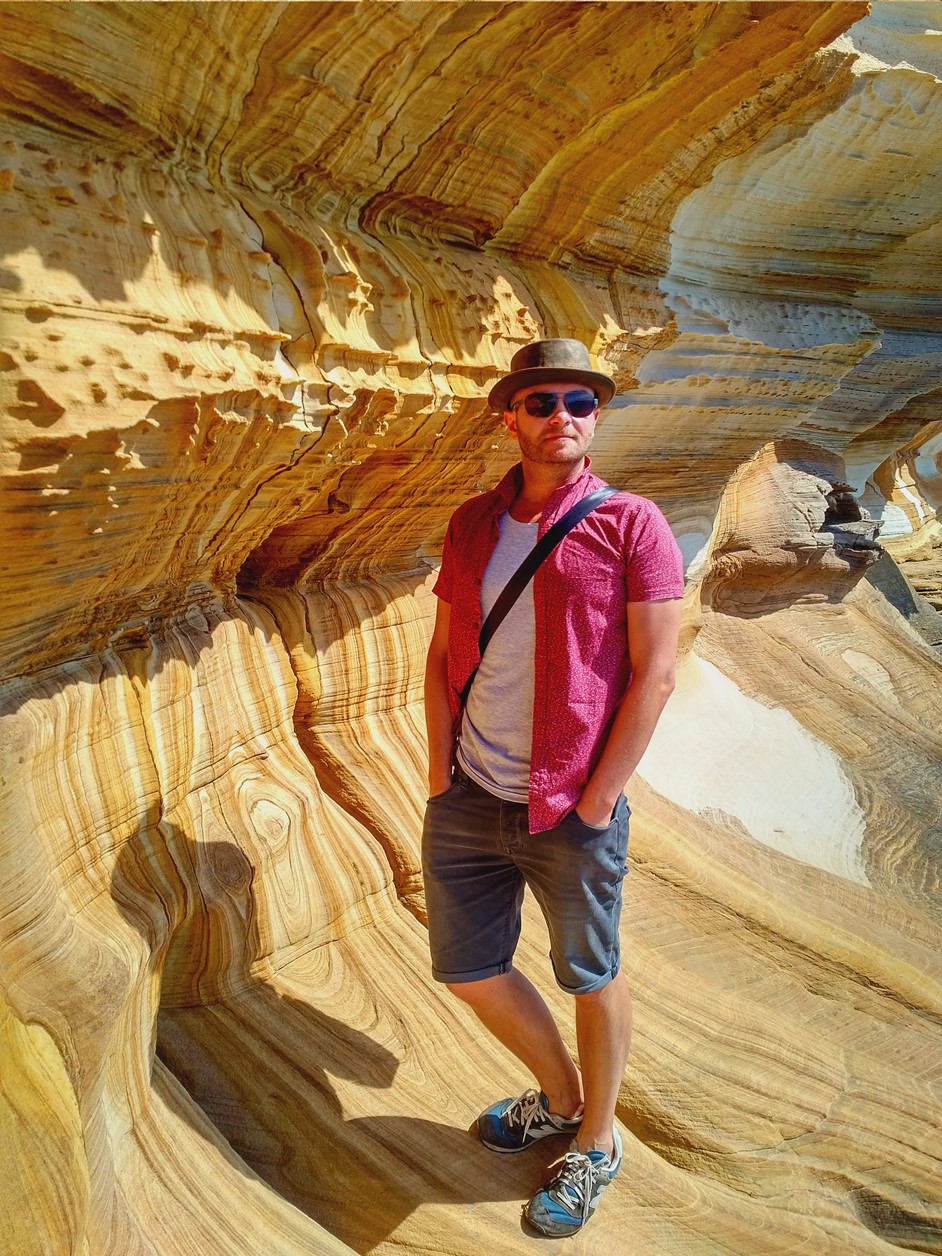 The Painted Cliffs' soft sandstone has been eaten by the sea resulting this smooth appearance.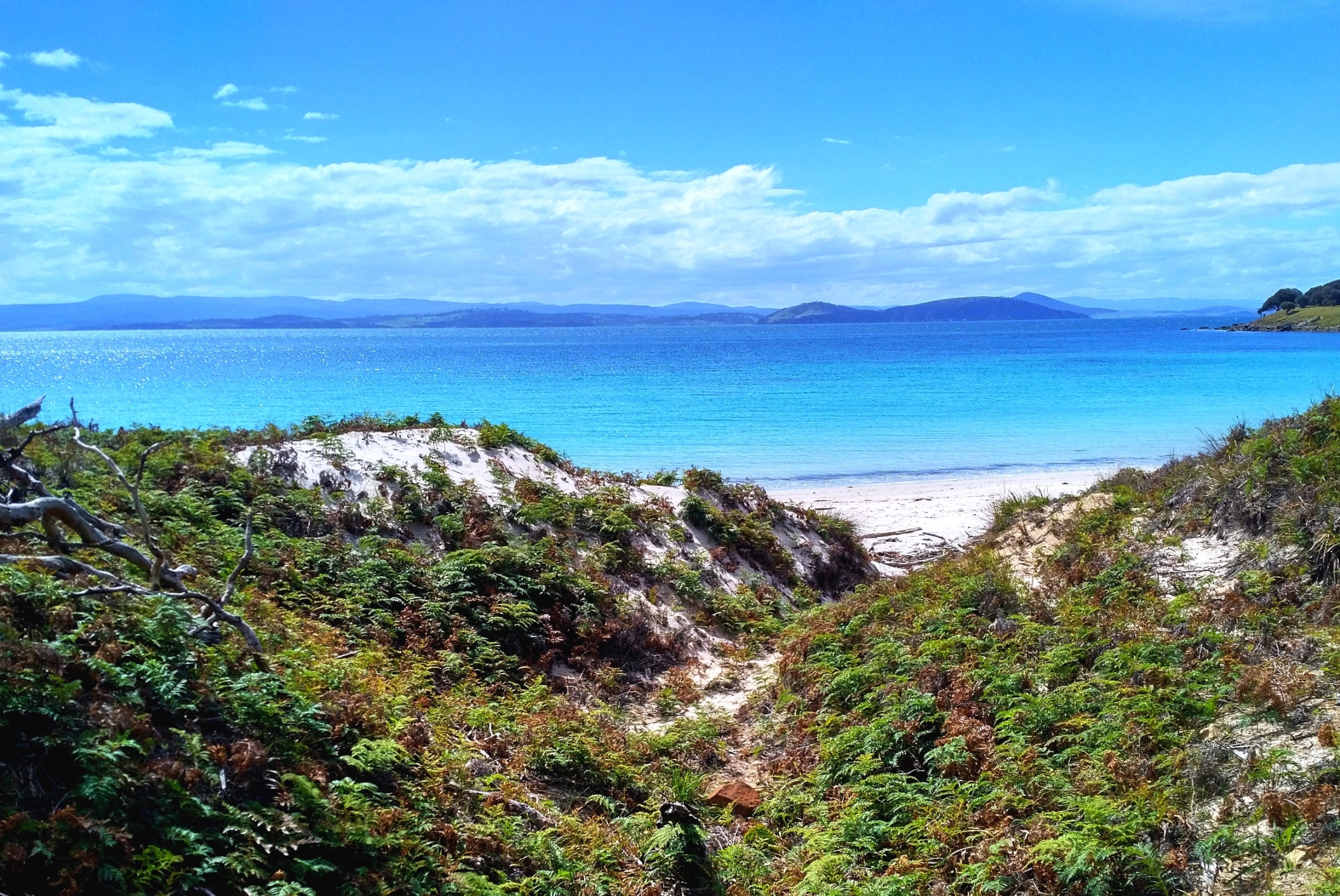 The evocative view of the horizon seen from Maria's white sandy shoreline.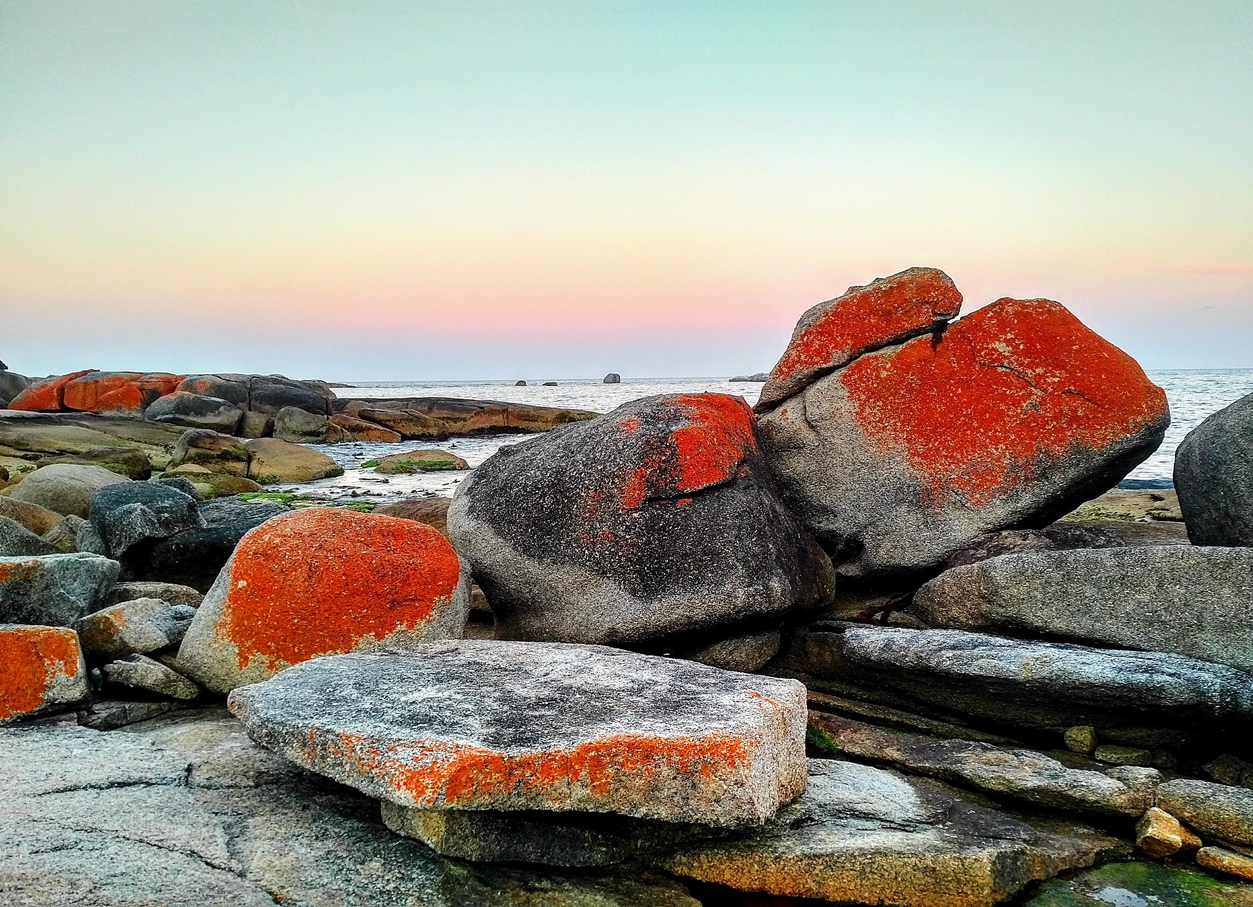 The giant orange-kissed boulders at Bicheno Bay photographed at sunset - the result of lichen.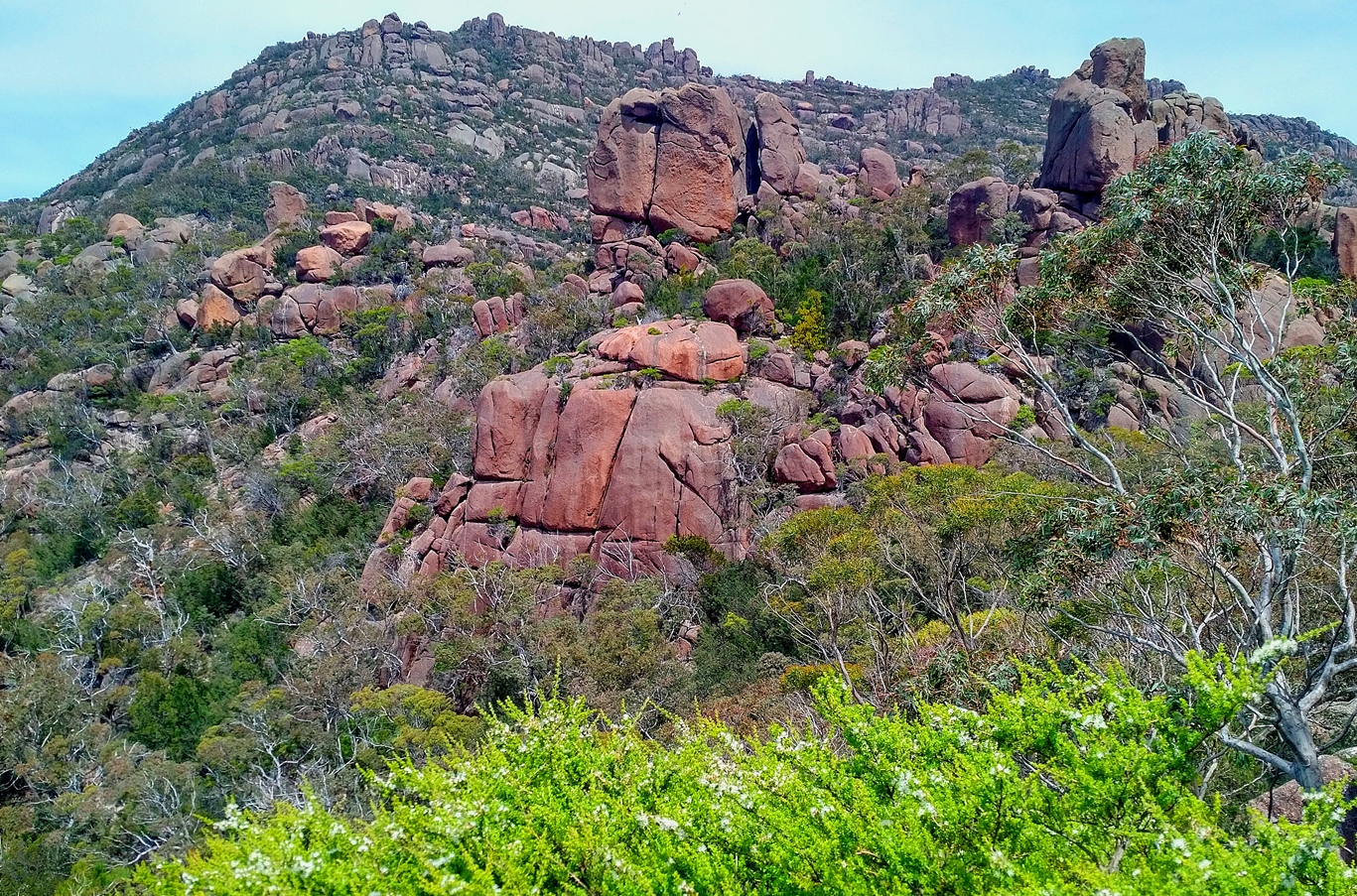 The stacked boulders of Freycinet National Park.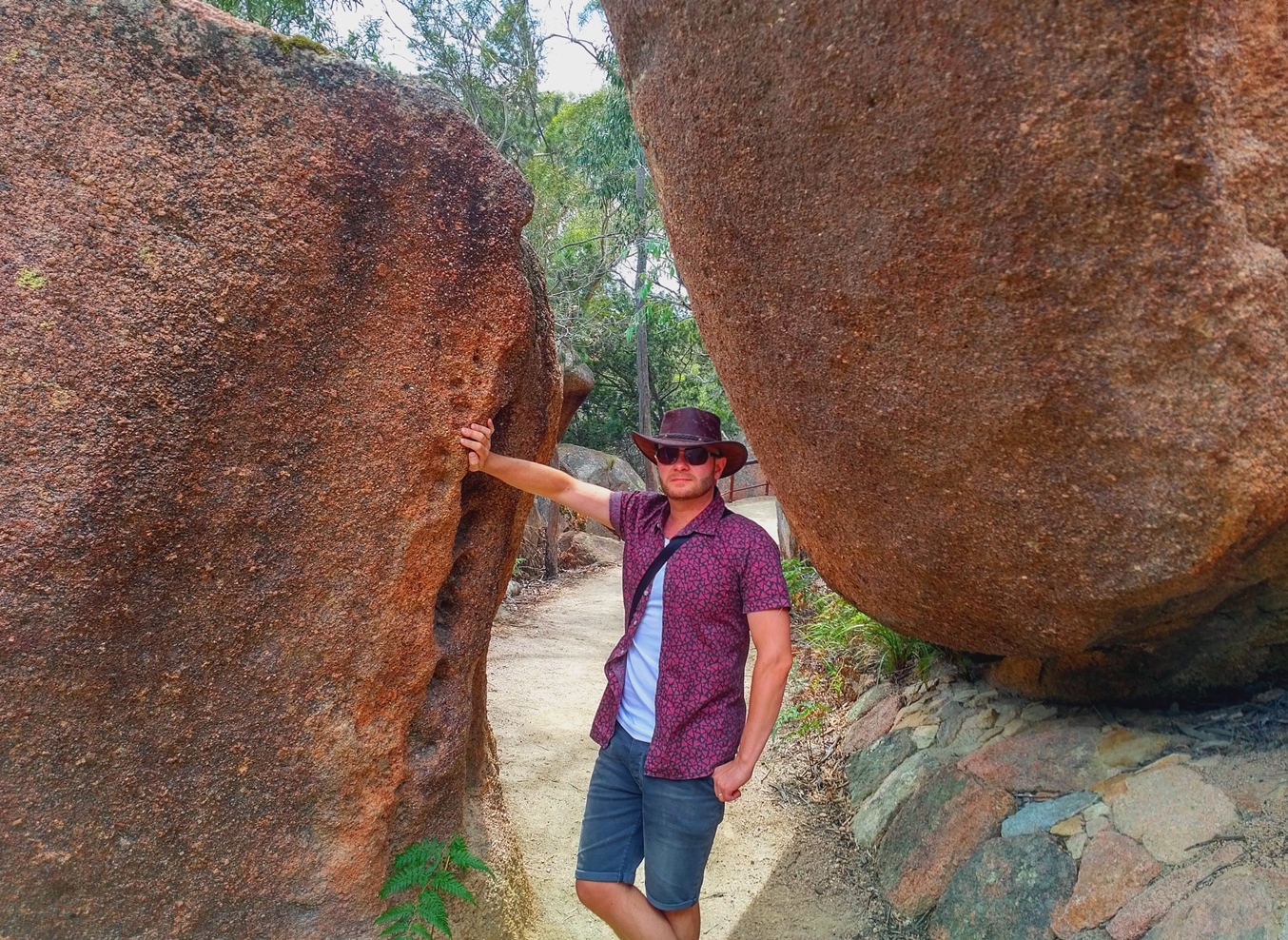 I finally gave in and bought a hat like the locals - they wear them for a reason! Freycinet National Park.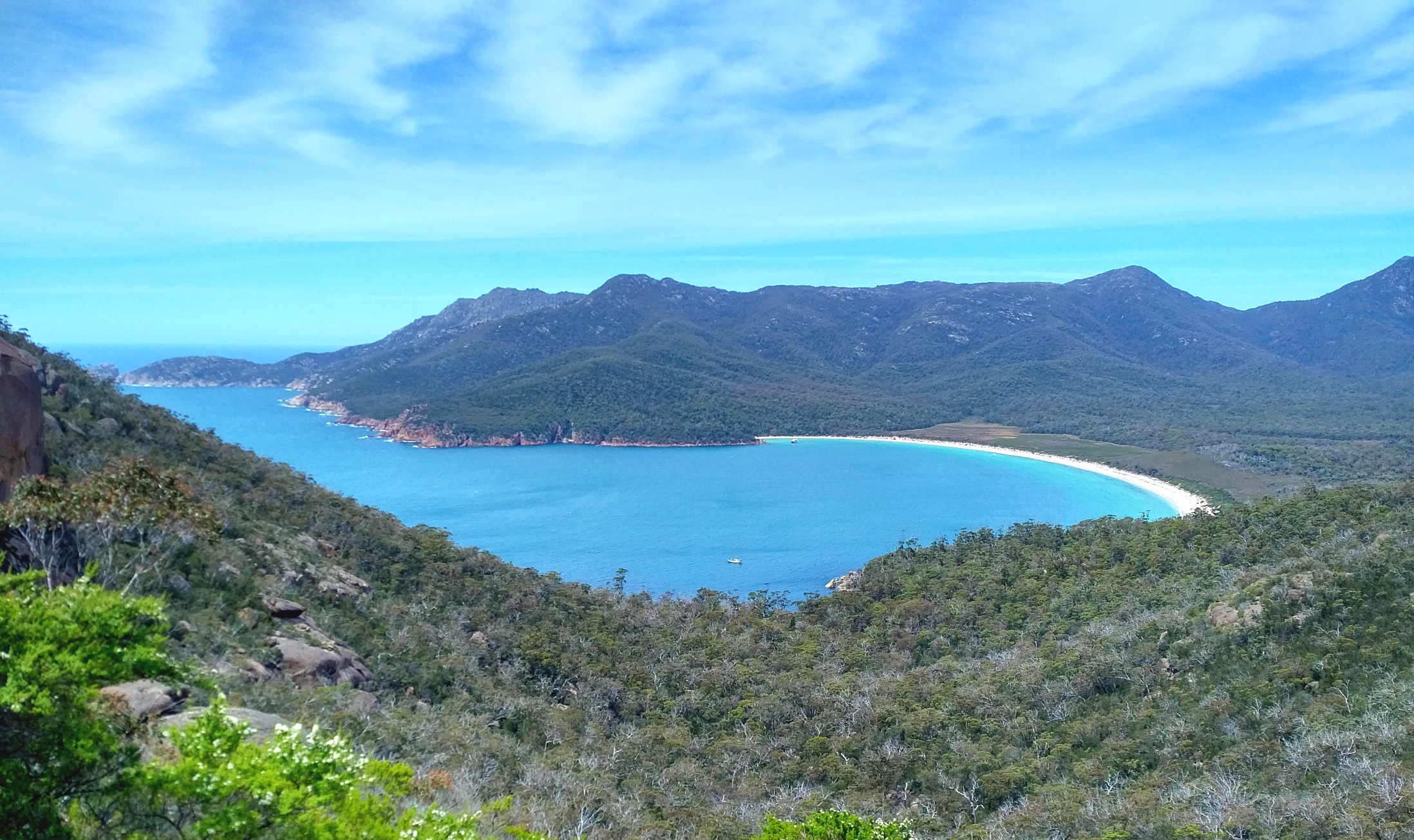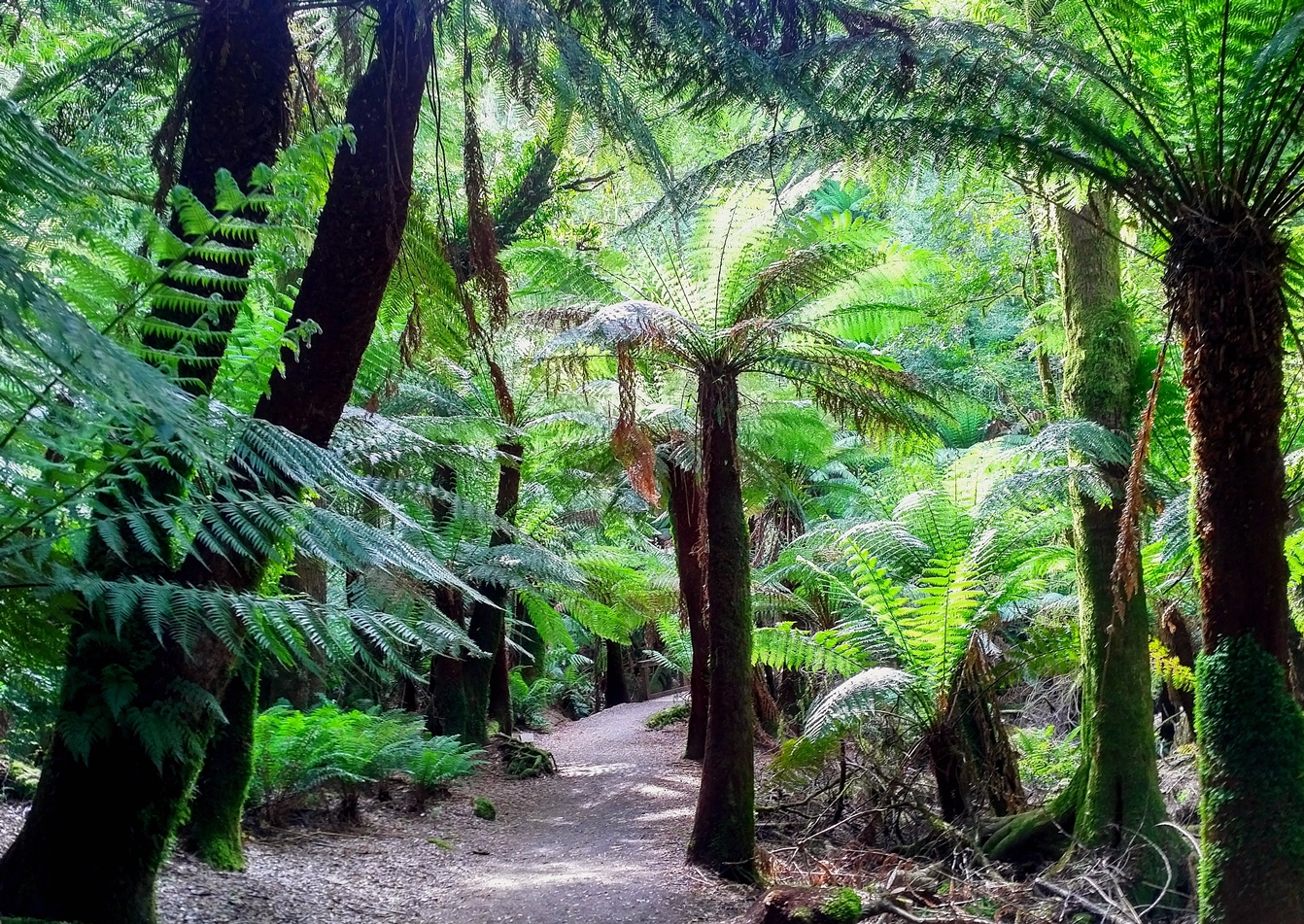 The incredible fern forest leading to St Columba Falls in Pyengana, north east Tasmania.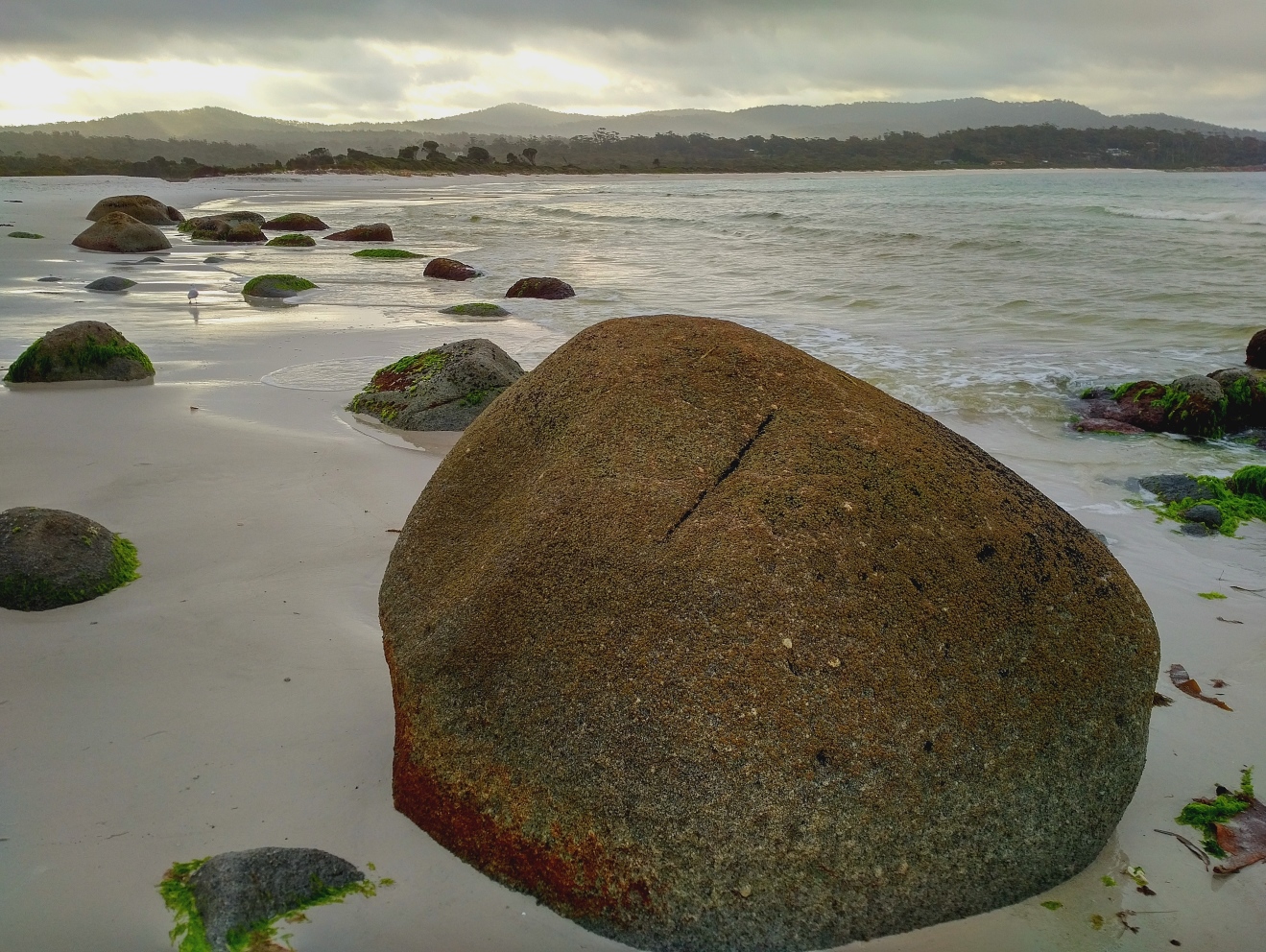 Boulder-tastic at Binalong Bay beach. Photographed at sunset. The sand is white and is famous for squeaking when you walk on it!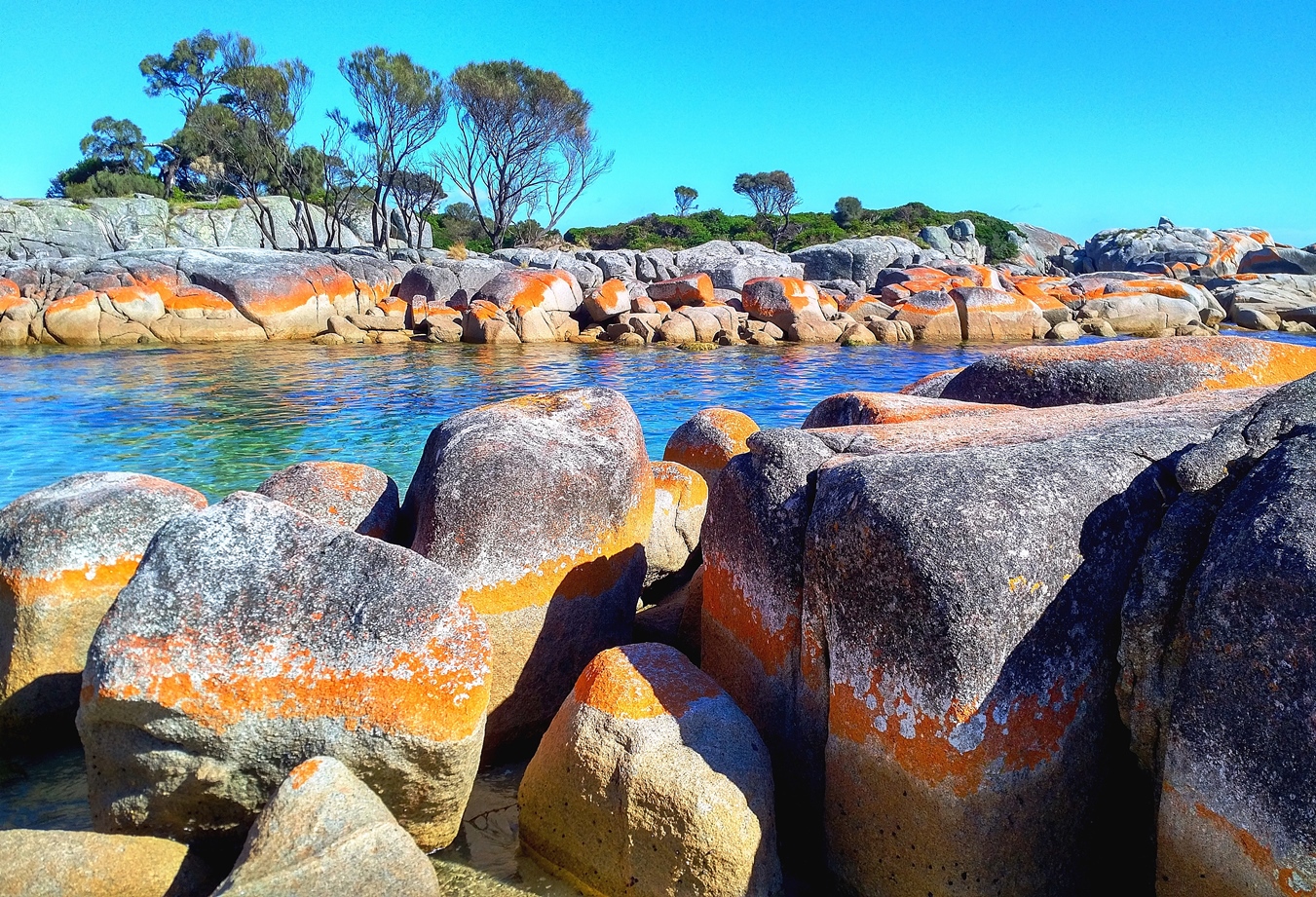 The orange banded boulders, created by lichen, which give this part of Tasmania its name: The Bay of Fires.
travel tips, links & resources
Although part of Australia, some items are not allowed entry into Tasmania, including some types of food and plants. Basset Hound sniffer dogs will greet you on your arrival in Hobart (they're very cute). Check before you travel.
Try not to pack too much into your itinerary - much of the pleasure you have will be from having the freedom to pull over and enjoy something you weren't expecting to see. It's a cliche but it's important to remember that the journey is also the destination!
The best way to get around Tasmania is to hire a car and drive. It really is the only way as public transport on this essentially rural isle is limited to infrequent tour buses. A lot of the beauty you will see will not feature on the official tourist trails. Go off the beaten track with a hire car and enjoy the freedom.
This is obvious but often forgotten in the excitement of travel: if you're out in the sun ensure you follow the Australia maxim of 'Slip, Slop, Slap'. Slip on a long-sleeve top or trousers, Slop on sun lotion and Slap on a hat. High UVA and UVB rays mean being out and about is exceptionally dangerous in Australia. I have expanded my hat collection considerably since emigrating here. Take sunscreen with you onto the island - even if you're there for just a couple of hours.
As with all walks in rural areas, be aware of the critters which can latch onto you as you brush past. In Tasmania there are a range of bugs to watch out for, including ticks, Jack Jumper ants, Bull ants and Leeches.