A Winter Hiking Adventure In the Australian Capital Territory
This was my second visit to the Australian Capital Territory.
Where: Canberra and Tharwa. Australian Capital Territory (ACT), Australia.
When: June 2022
What: Namadgi National Park: Corin Hub to Square Rock hike (11km, elevation gain 302m) Booroomba Rocks (4km, elevation gain 240m), Snow-covered trails and mountaintops, Lake Burley Griffin.
How: Hire car, walking, hiking, e-scooter.
Wildlife spotting: Black Swan, Australian Magpie, Eastern Rosella Parrot, Galah Cockatoo, Red Rumped Parrot.
Mishaps or illnesses: Contending with the ACT's winter temperatures.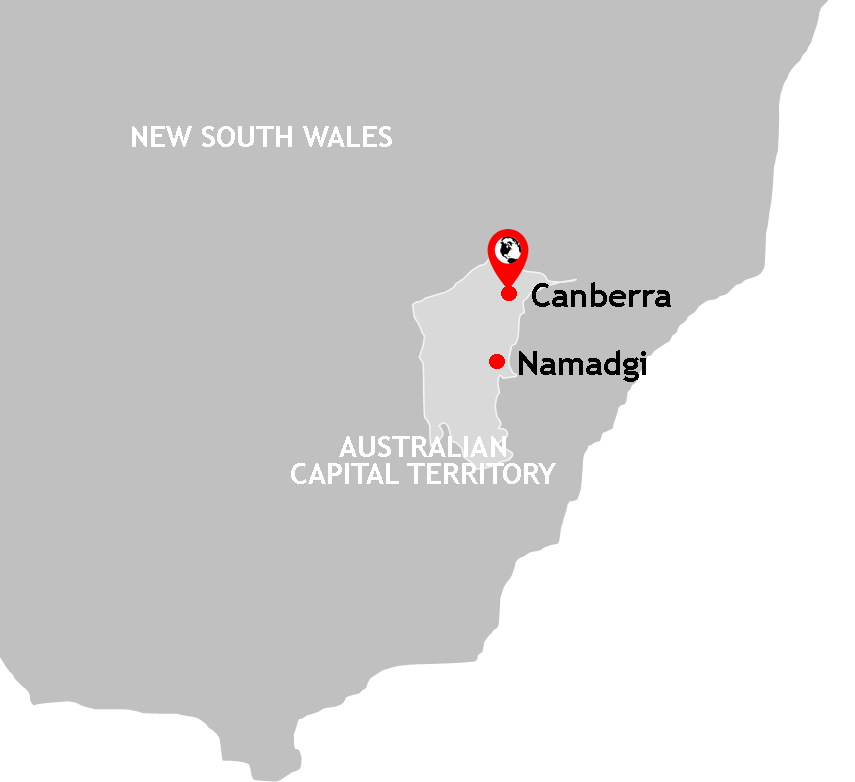 A three-day weekend is an opportunity to travel just that a little bit further afield, an opportunity to escape your usual stomping grounds and, even, stay overnight! It had been over four years since my last visit to the Australian Capital Territory, having explored the faded Soviet vibe of the lesser-known Aussie capital Canberra back in 2018. Canberra is renowned for its chilly temperatures being, as it is, some way inland and on an elevation of over 530 metres. In wintertime the weather can be (and indeed was) even more unforgiving. The Australian Capital Territory in June comes with a vicious wind chill factor; you'd be a fool to not pack your weekend bag accordingly.
This was a three-day, two-night stay in central Canberra. Indeed, it probably couldn't have been more central, our hotel room window looking out, as it did, across Lake Burley Griffin and towards the architecturally underwhelming effort of Parliament House. It would be remiss of me to not relay that this view from our hotel room was also foregrounded by a concrete flyover. This is also something Canberra is renowned for: roads and roundabouts. As it was the view that presented itself when we checked in was perfectly Canberran in all of its artificial, man-made glory and, for this reason, I appreciated it for what it was. I took much comfort in the fact that Canberra was just a means to an end; a base from which we were to head out hiking in the ACT's national park Namadgi.
Arriving mid-afternoon from Sydney meant that there were just a few hours in the day left before light faded into night. We were pleased to see the purple e-scooters, which we had used during our trip to Adelaide, and so set about resurrecting our old Beam Scooter accounts. Within a few minutes we were zooming along the banks of Lake Burley Griffin; as I gripped the handlebars, driving into the wintry wind, I soon regretted my not bringing gloves. I repurposed my bobble hat, a wise impromptu purchase from a gas station en route to Canberra, as a kind of mitten. At least one of my hands was now a little warmer. By the end of the fun I had become so cold that I actually began to feel unwell. The cold wind had made it through my layers of clothing and had got inside my bones - or so it felt. With light fading we decided to use the scooters to take us all the way back to the hotel rather than dropping them off where we had found them - a good kilometre's walk away. It was now just too cold to walk anywhere. I'm no fair weather hiker but, as we settled in the hotel for the night, I concernedly mused about the next day and the thought of hiking in such weather.
We awoke the next day to a rainbow gracing the sky over the lake. This was not to be the first rainbow we were to see during our time in the ACT. Indeed, there were at least four. Another was to greet us the following morning. From now on Canberra will forever go by the epithet, in my mind at least, of The Rainbow City. Bracing ourselves for a freezing hike, all the time factoring in the wind chill, we packed accordingly and followed the age-old adage of the hiker: layers. We also made sure that we brewed a steaming hot coffee, flasking it in the Thermos for deployment later on in the day - probably somewhere appropriately cold and windswept. Our hike destination for the day would be the Corin Hub to Square Rock hike, a pleasant 11 kilometres with an elevation gain of just over 300 metres. I could never have anticipated that, a third of the way in to the walk, we would come across the white stuff. Snow isn't something one readily associates with Australia; images which spring to mind are those of dusty red landscapes, bush fires, tumbleweeds and Outback desert towns. And this speaks to the beauty of Australia: its landscapes and climate are unbelievably varied. The further we climbed, the more snow appeared - and the muddier it got on the trail itself. Daylight became increasingly subdued and the shards of sunlight which had lit up the forest became less intense. We reached Square Rock, climbing the last few metres up a steel ladder to an uninterrupted view out across the Australian bush, some 1400 metres up. We soon took to sheltering in a cave to get out of the path of the mean winds which were howling around the top of the mountain. We had just enough in us to tolerate around ten minutes at the top, serving up the coffee from the flask. The food would have to wait; it was just too cold and the winds too fierce and vicious. Layers, which had been shed on the ascent, were now hurriedly put back on. The descent was fast-paced; daytime colour was slipping into hues of greys and blacks and temperatures were dropping even quicker.
Our final morning started just like the first, with a rainbow arcing in the sky over Lake Burley Griffin. We had the best part of an entire morning to do something worthwhile. Just as in New South Wales, some roads and trails were closed because of recent freak weather events. We were thus greeted by "Road Closed" signage which scuppered our intended 10 kilometre hike that day. This resulted in driving off road and up the starting point of the wonderful Booroomba Rocks, a return trail of four kilometres. We weren't to know it at the time but this impromptu substitute would take us into a winter wonderland of snow-covered boulders, bush plants bending under the weight of stacked snow and an awesome view out across the mountains - all illuminated by sparkling morning sunshine. This was a steep climb, with over 300 metres of elevation gain spread over a short two kilometre distance. The ascent began immediately. The view from the top, at an altitude of 1345 metres, was a wintry as it was beautiful; gently undulating mountains in subdued winter hues came with a playful dusting of snow on their peaks and on their ridges. What's more we had this magical place entirely to ourselves. Sometimes the wheel of fortune spins in your favour and, as it was, I couldn't help but think how serendipitous it was that our intended hike had been thwarted by an earlier road closure. It was Booroomba which transformed our trip to the ACT from great to completely unforgettable. It didn't get much more magical than this. Snow was in abundance, draped over vegetation and dusted on giant boulders like icing sugar. It crunched underfoot and glistened in the mid-morning sunshine. What a way to spend our last morning in the Australian Capital Territory.
A very wintry-looking Lake George.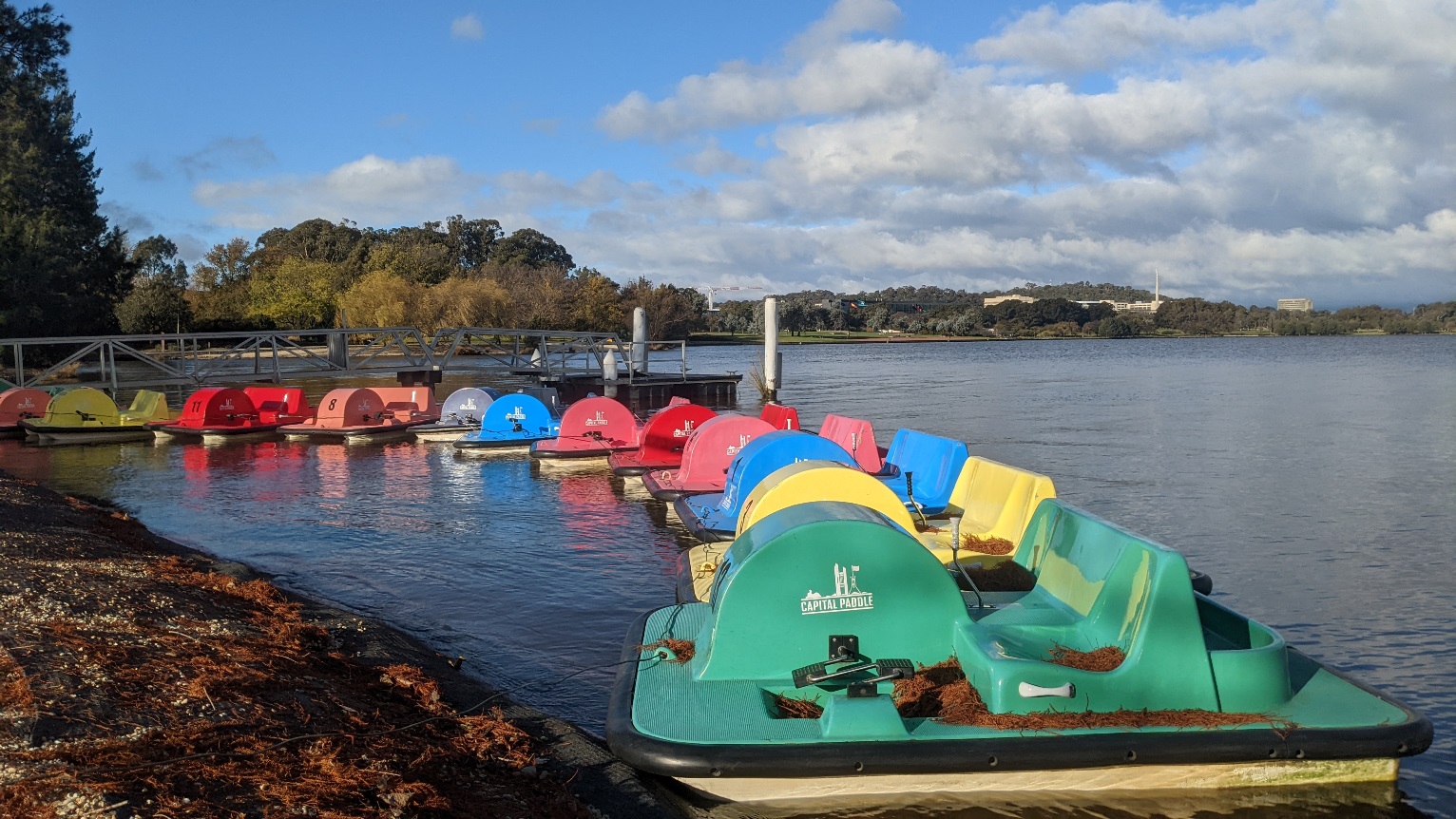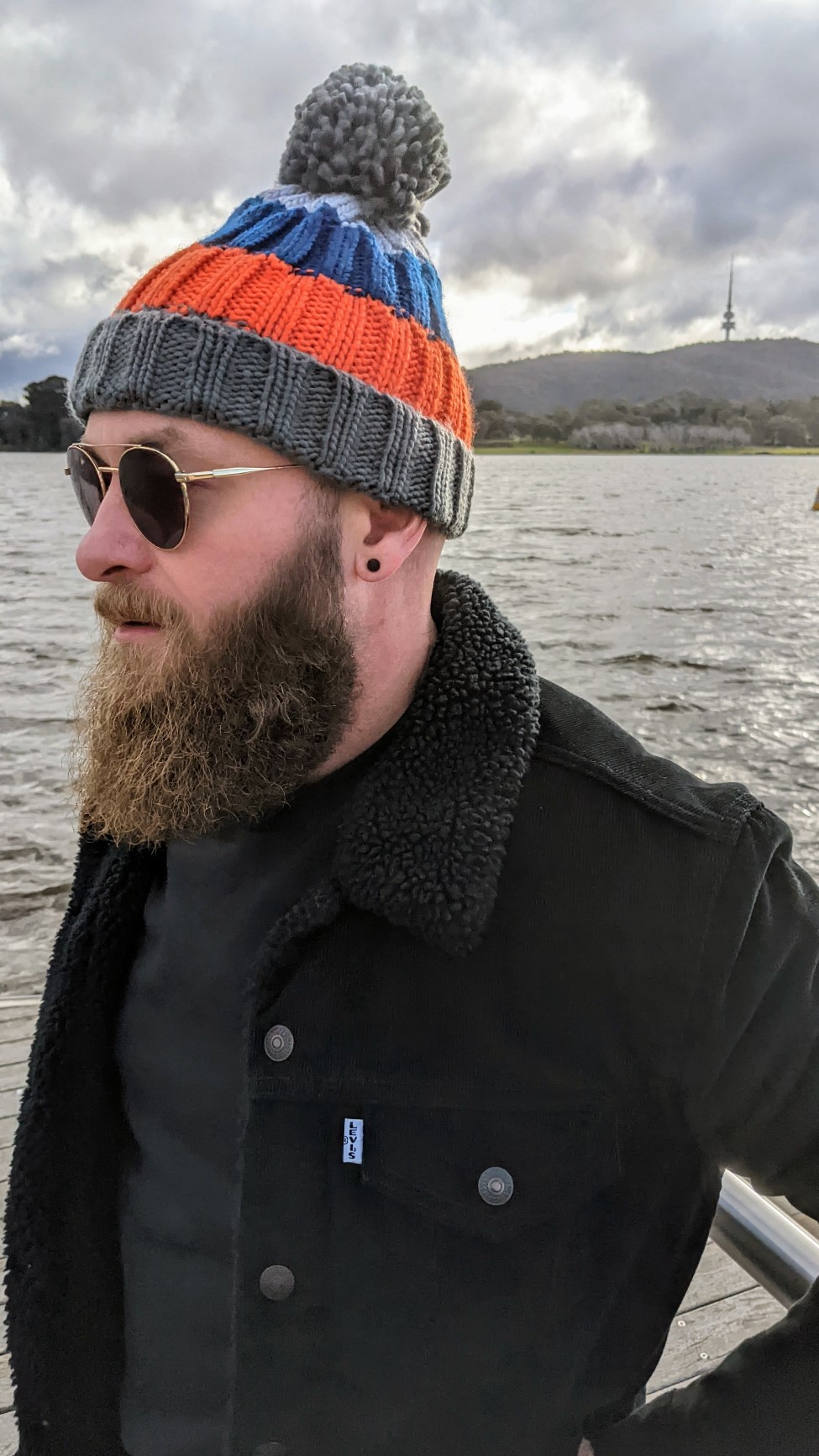 Lake Burley Griffin's colourful boats.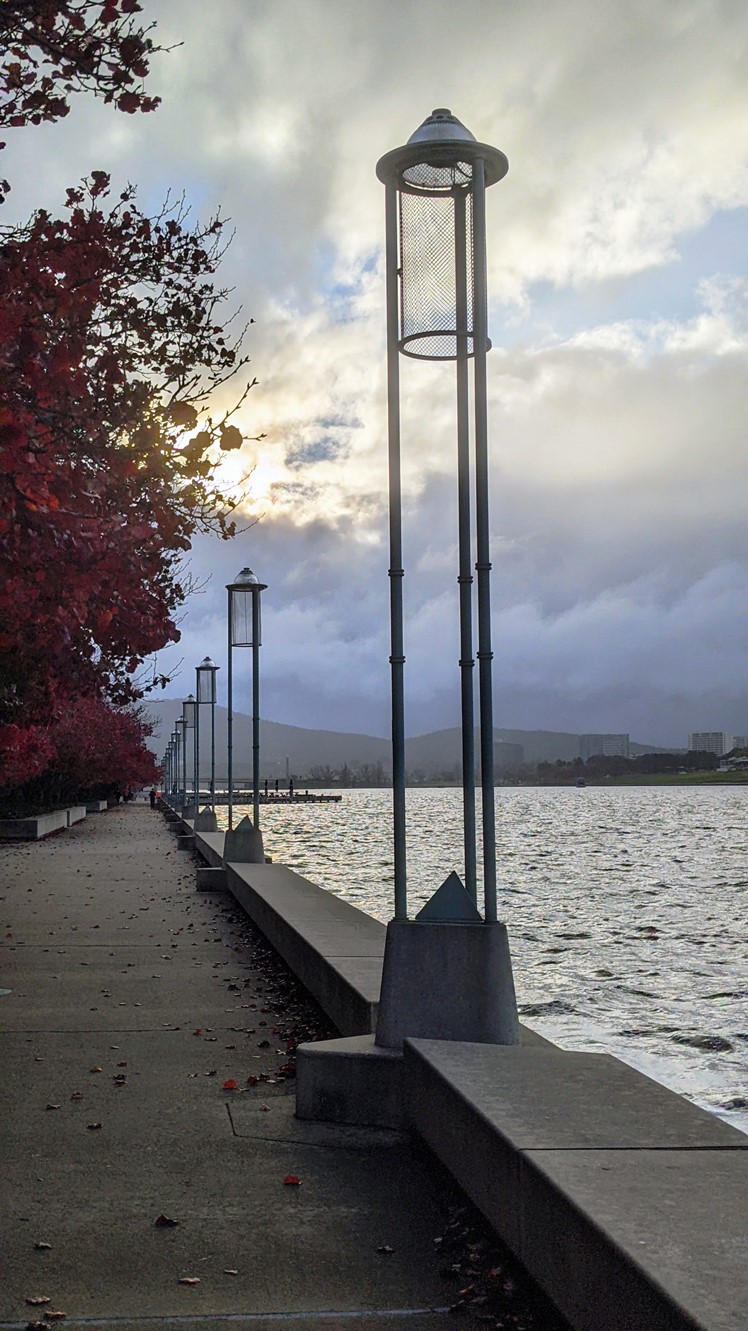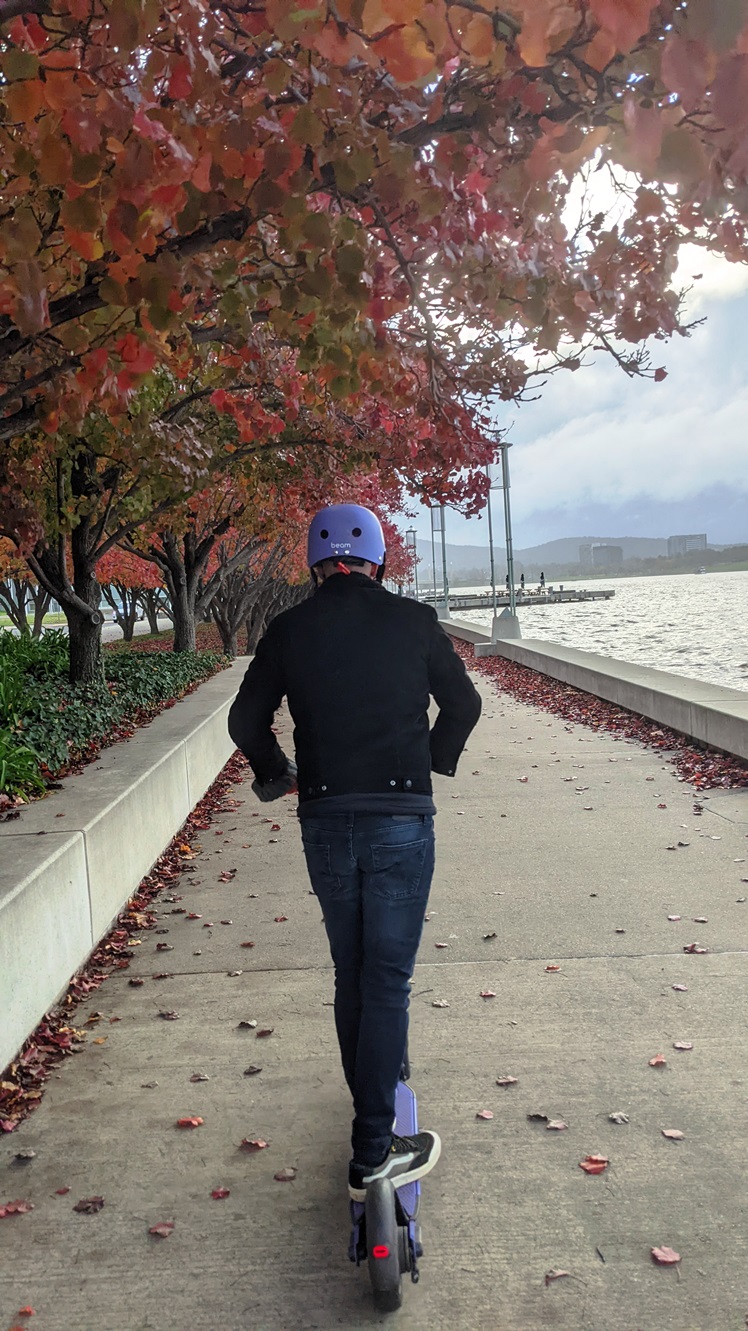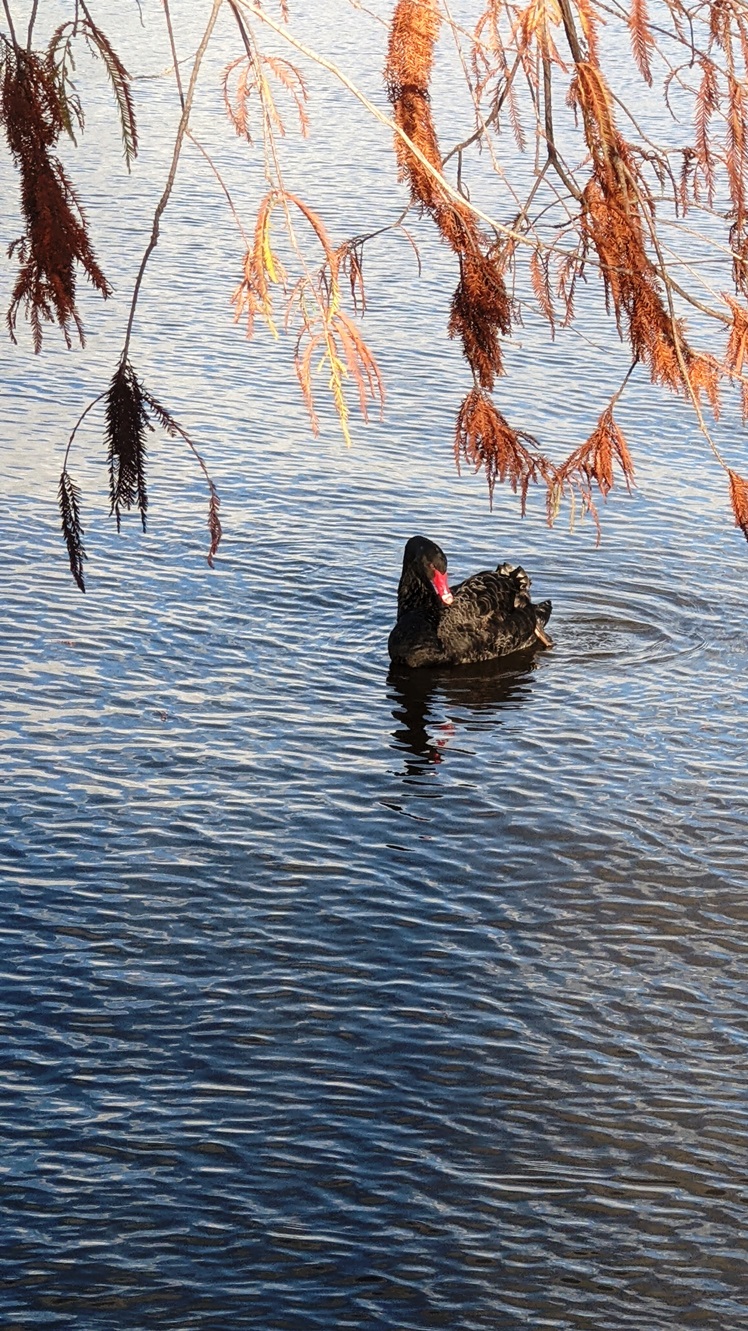 At Lake Burley Griffin on a cold Winter's day: the evocative sight of red autumn leaves beside Canberra's iconic lanterns; zooming on a Beam Scooter; a Black Swan bobs on the Lake's waters.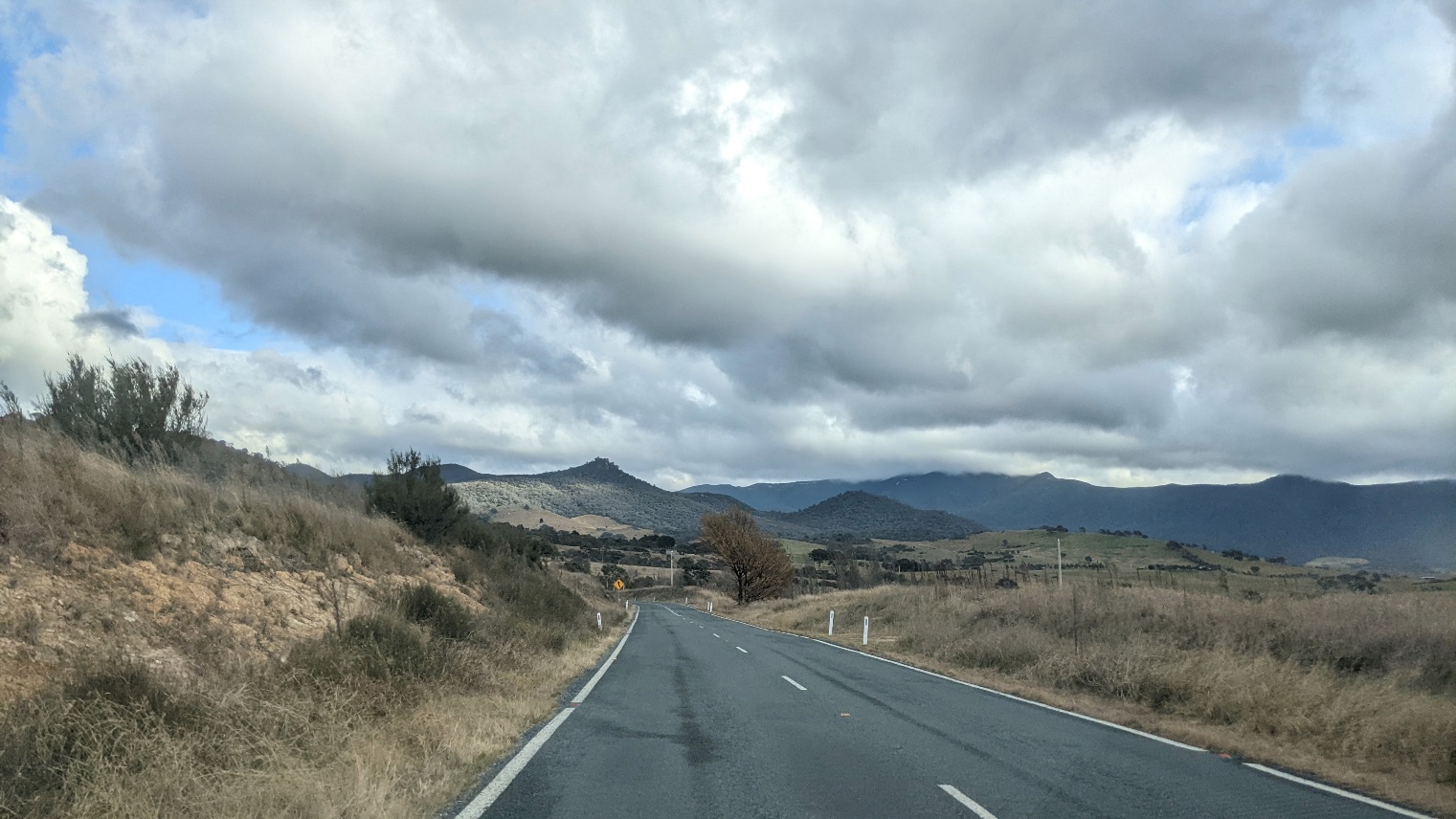 The ACT's road trip beauty.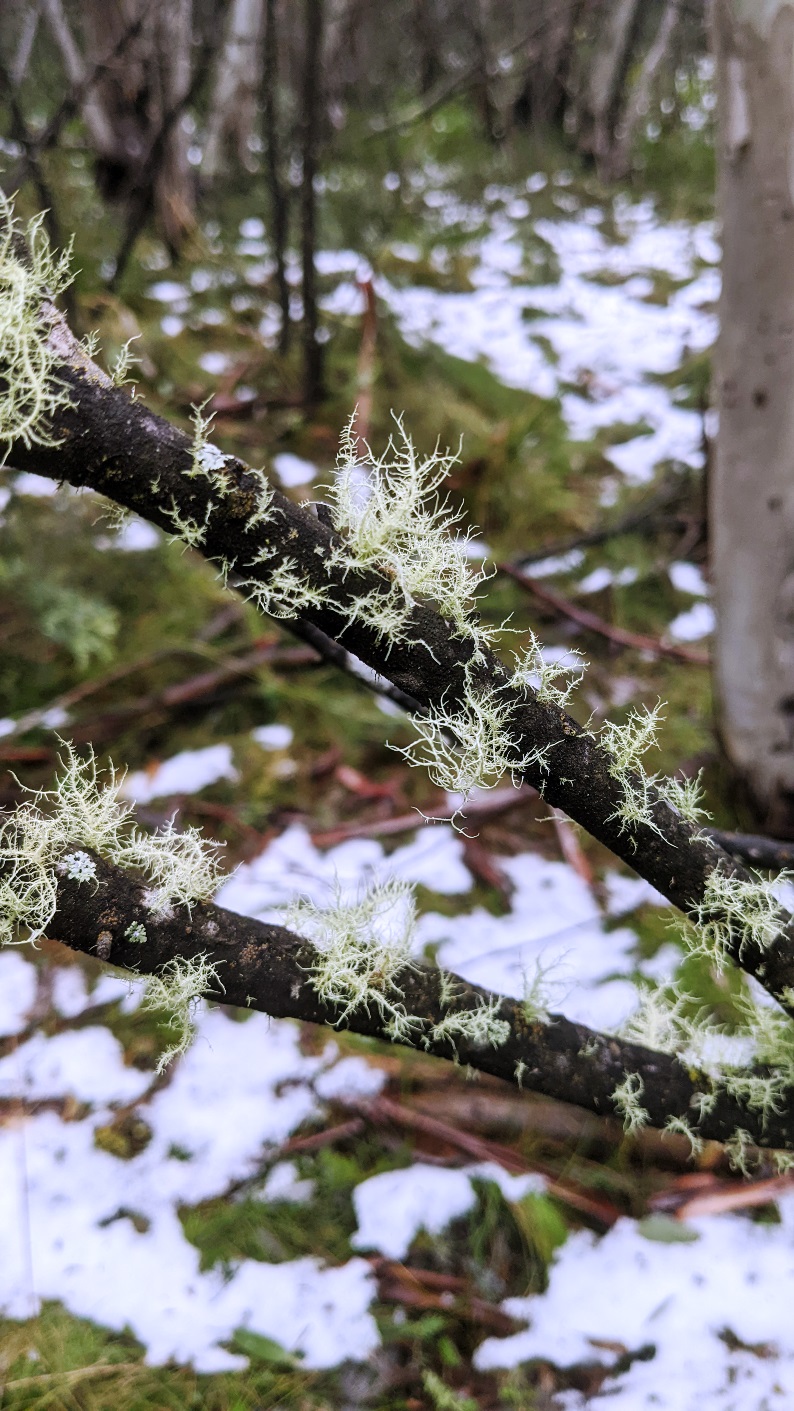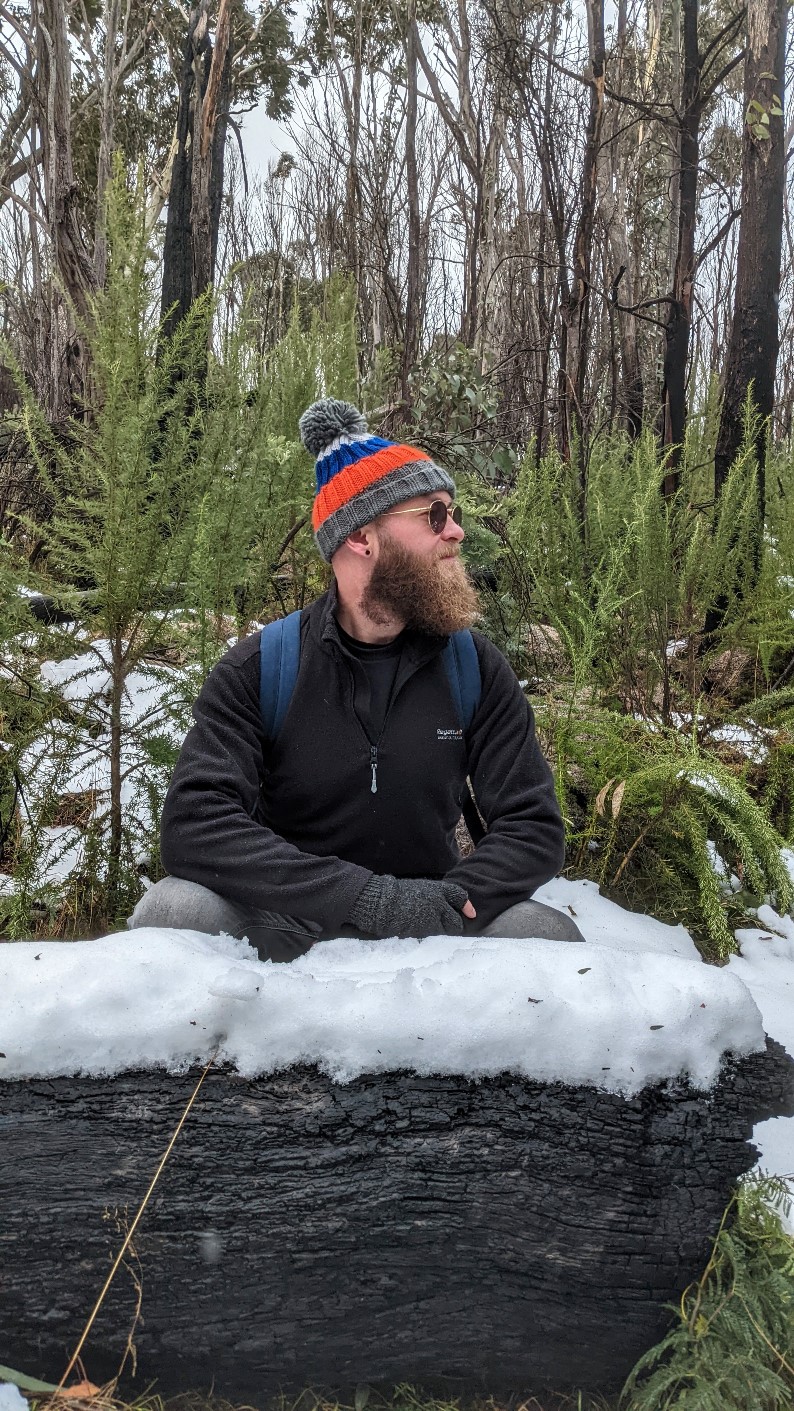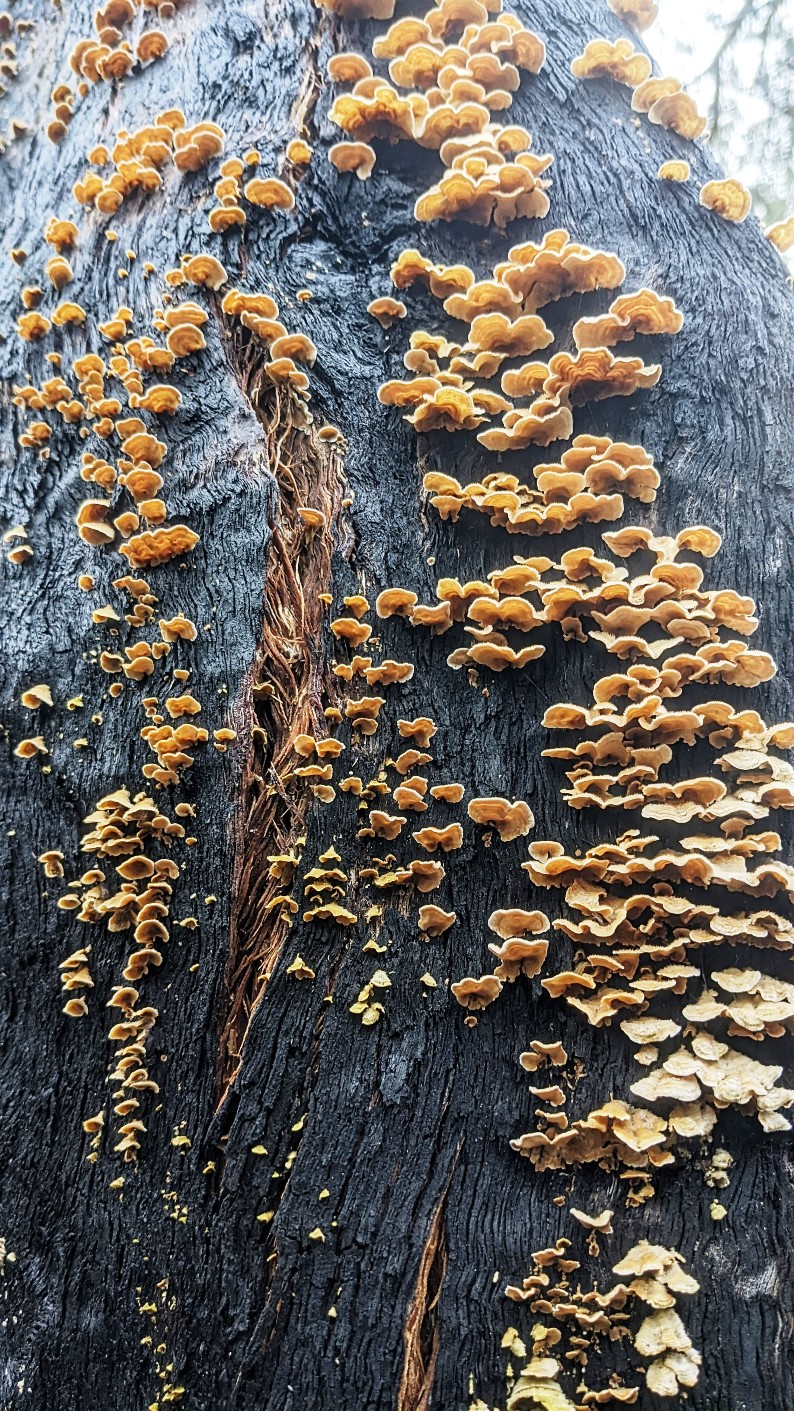 Namadgi National Park: on the trail to Square Rock and our first sighting of snow.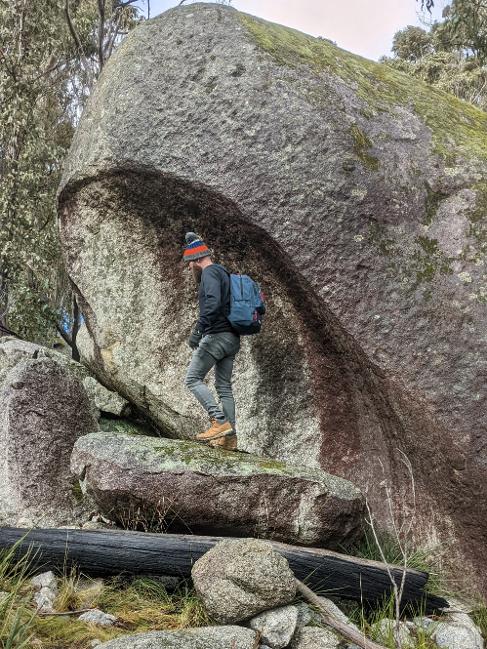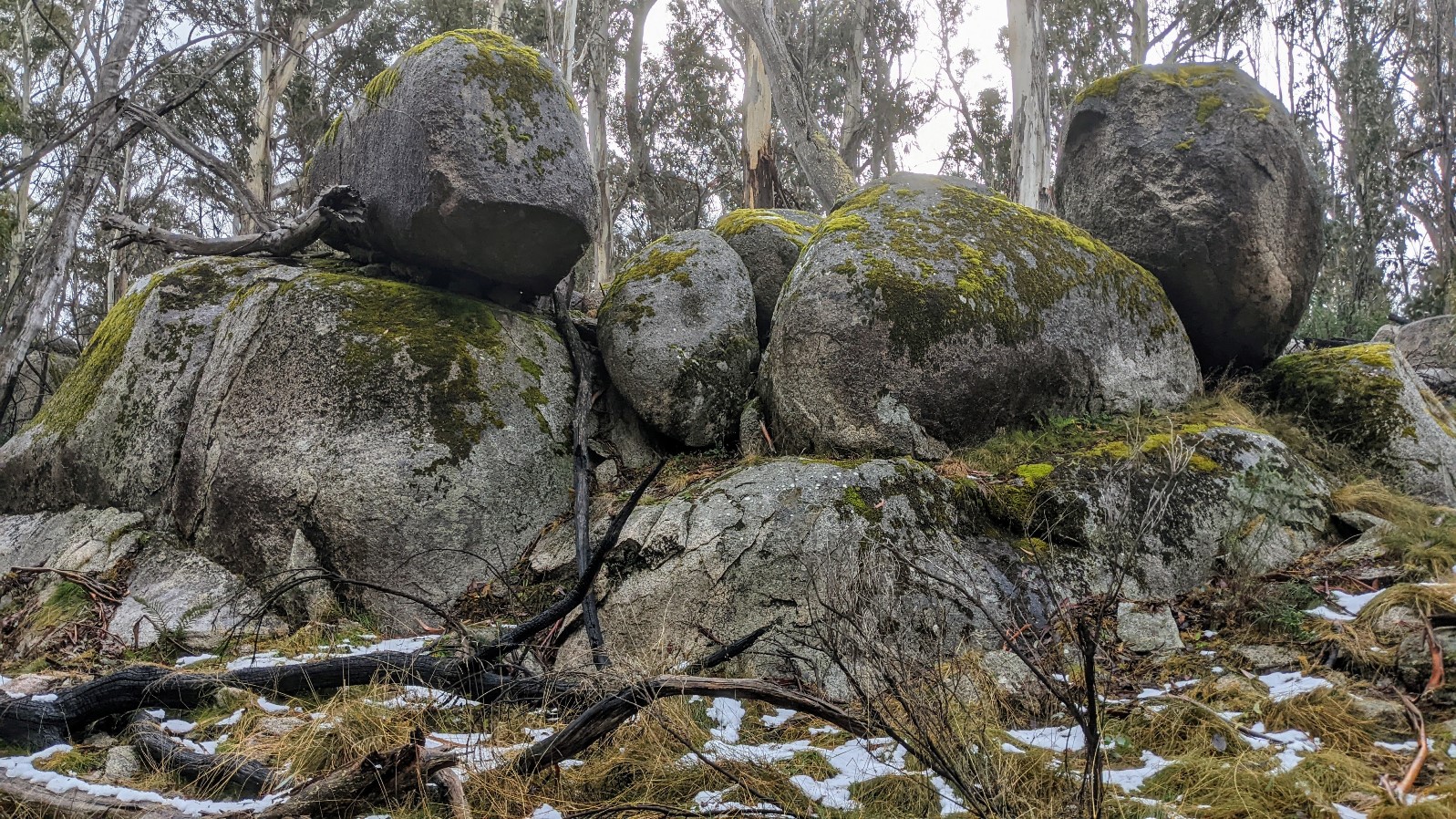 Giant boulders are a climbing opportunity. In another life I must've been a Mountain Goat. Namadgi National Park had some awesome ones (boulders, not goats).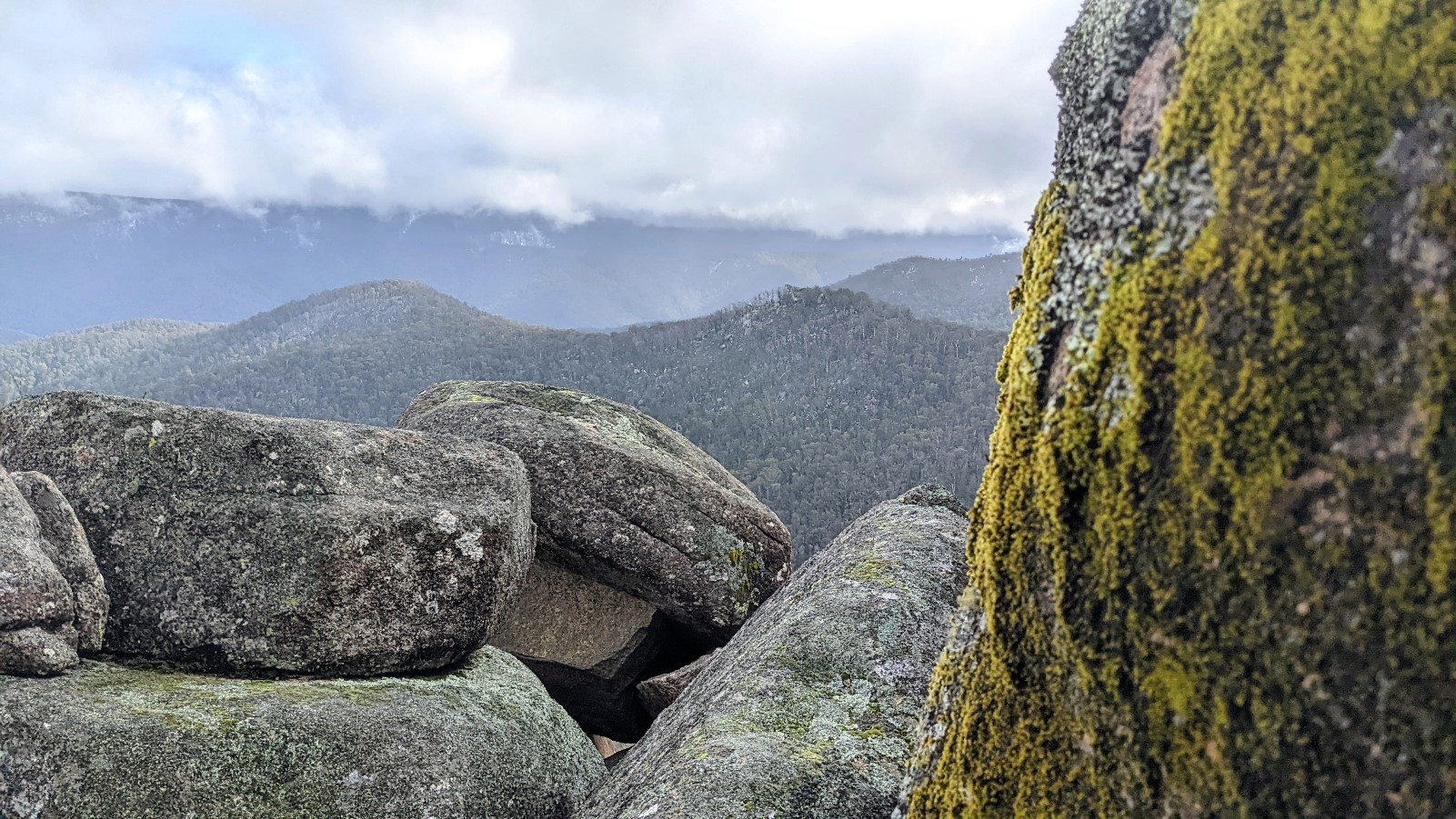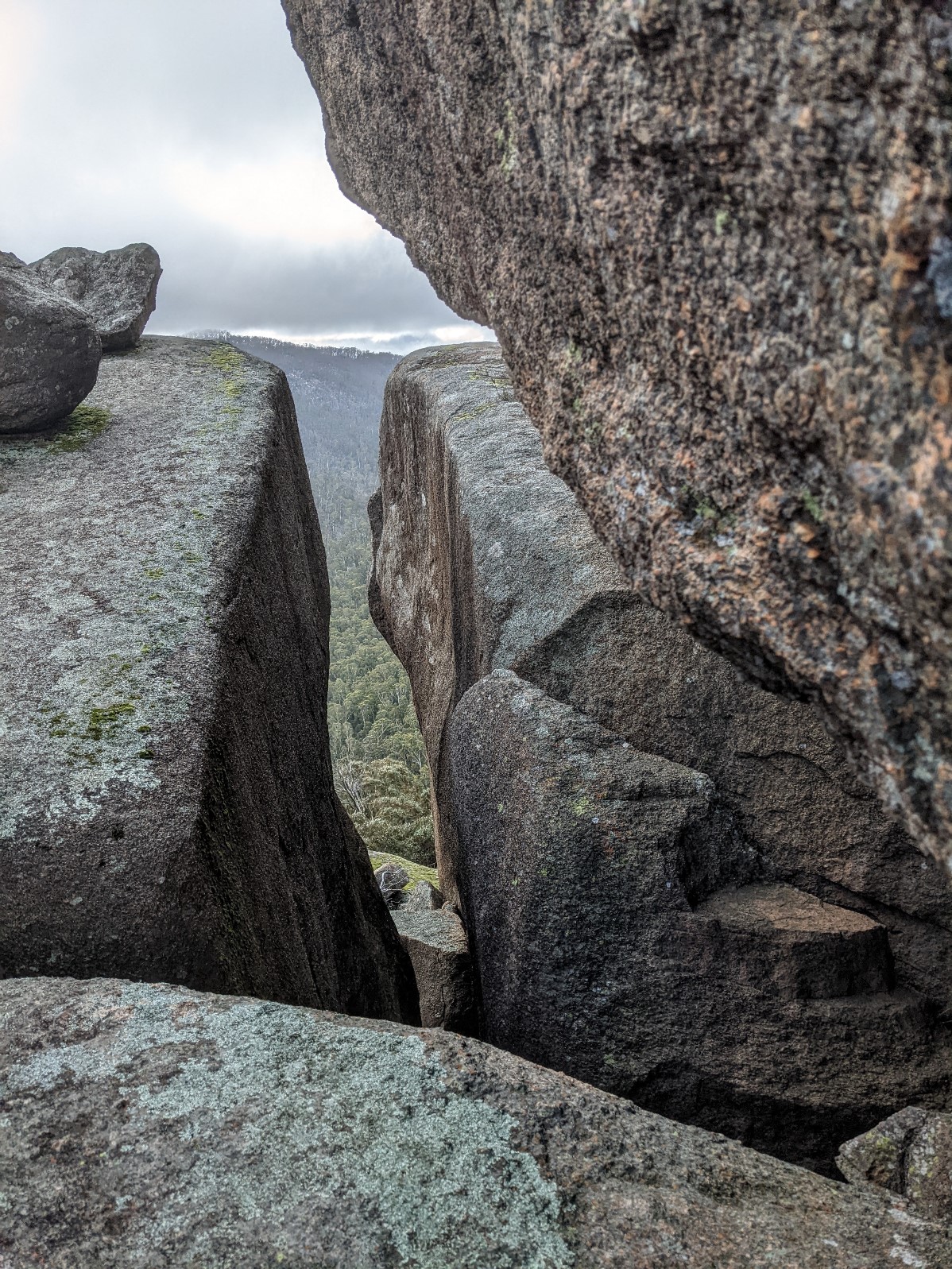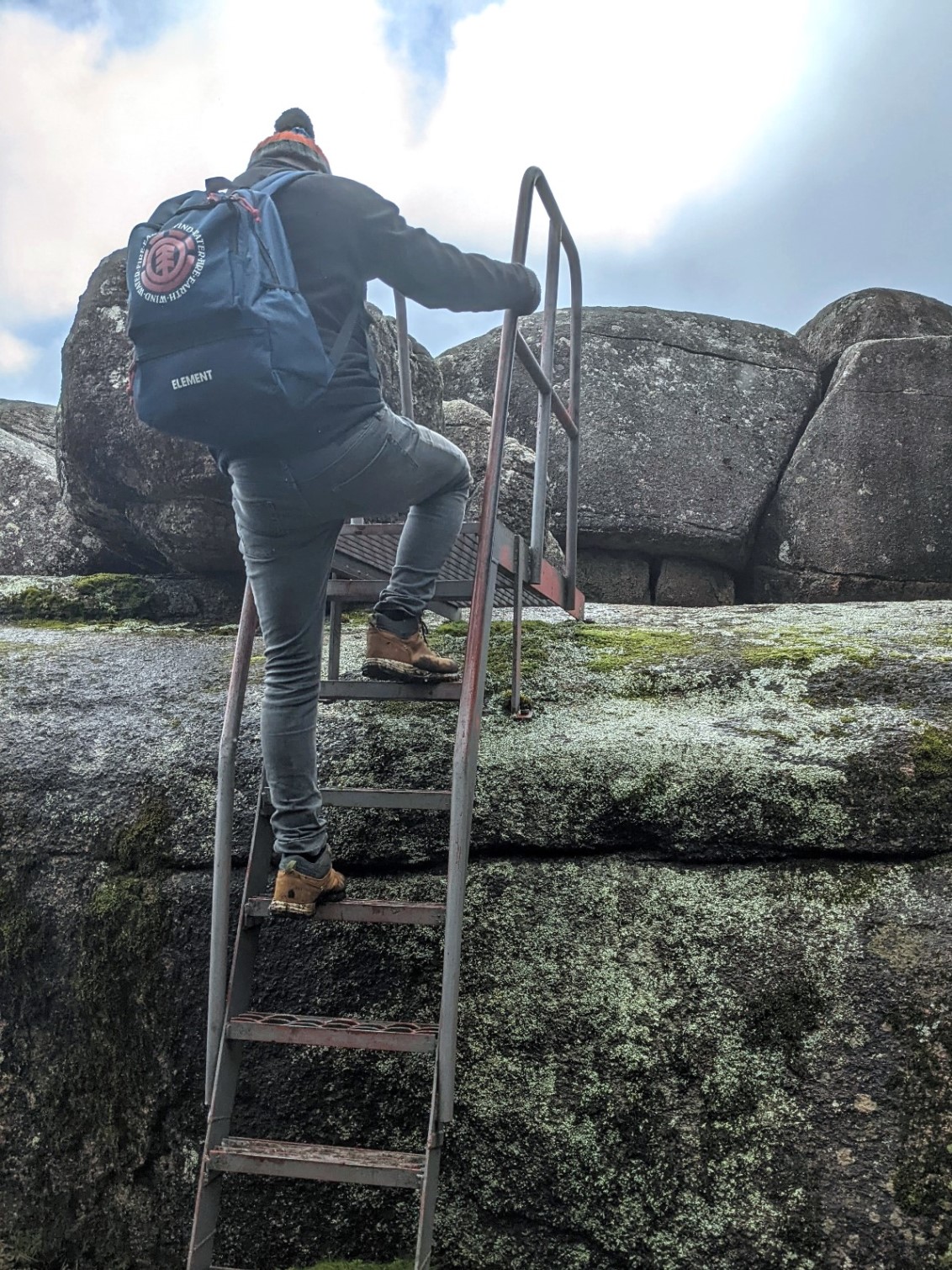 Getting to the top of Square Rock: giant boulders, evocative vistas and freezing cold iron staircases.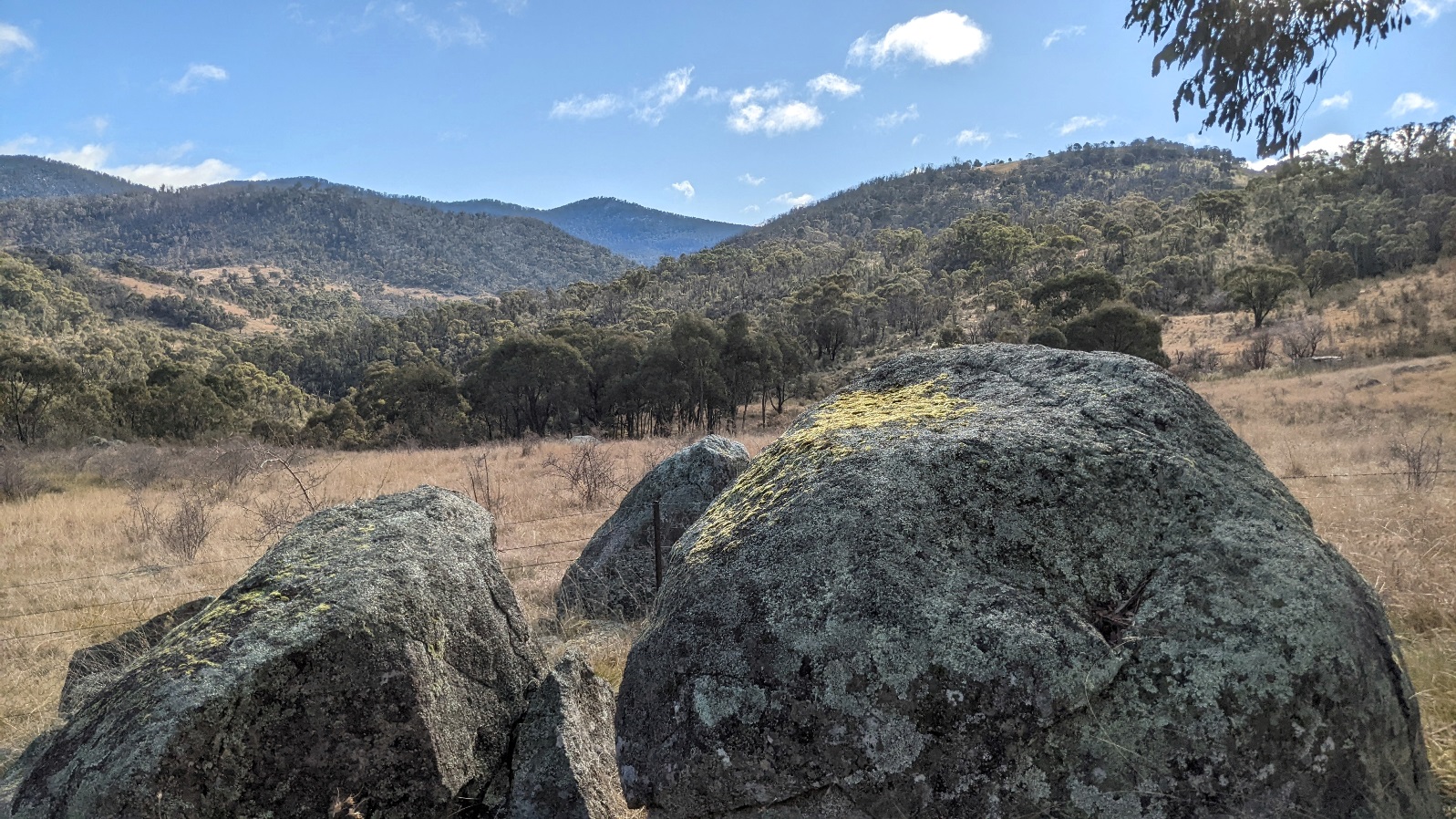 The Australian Capital Territory: road tripping beauty.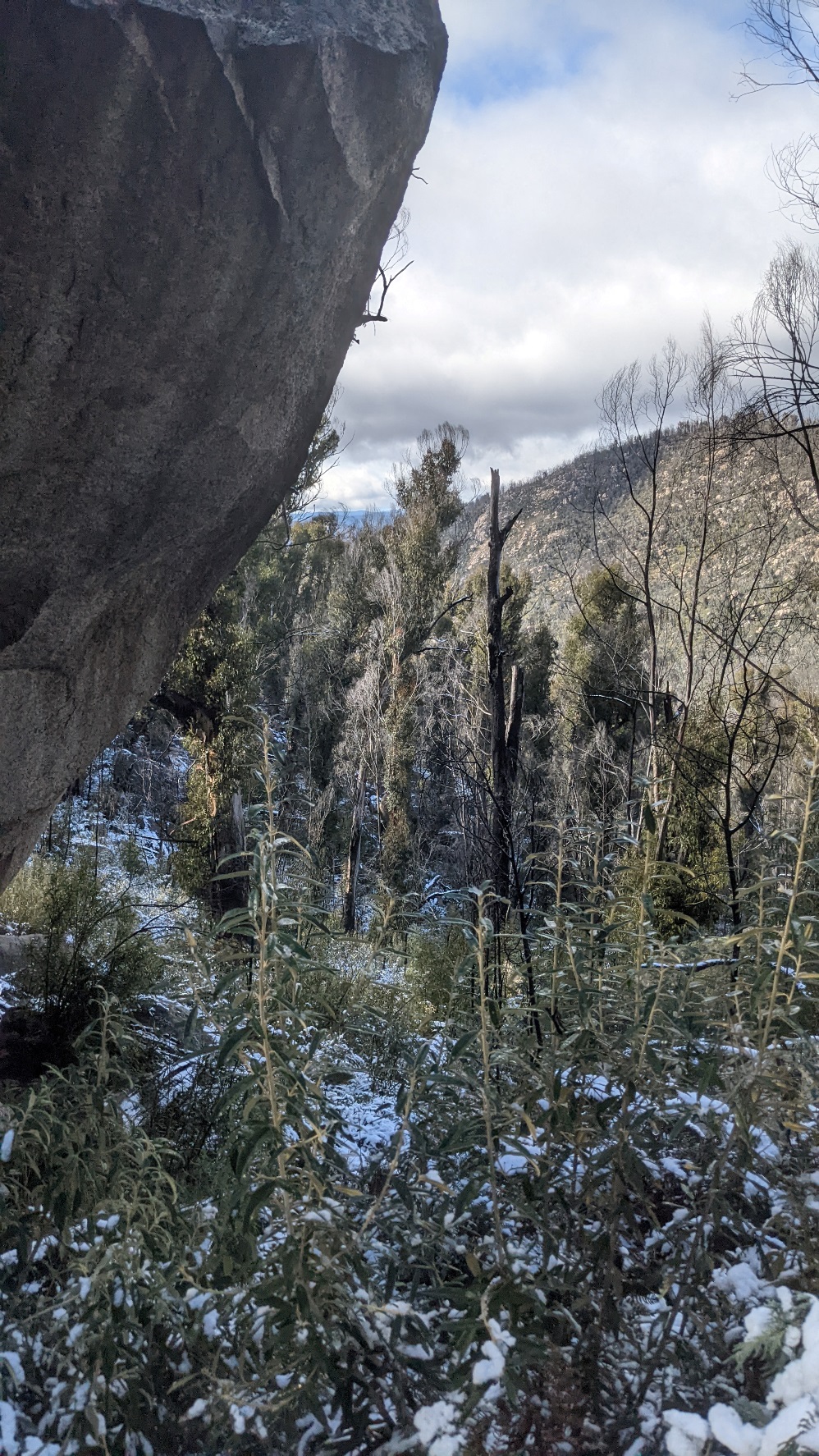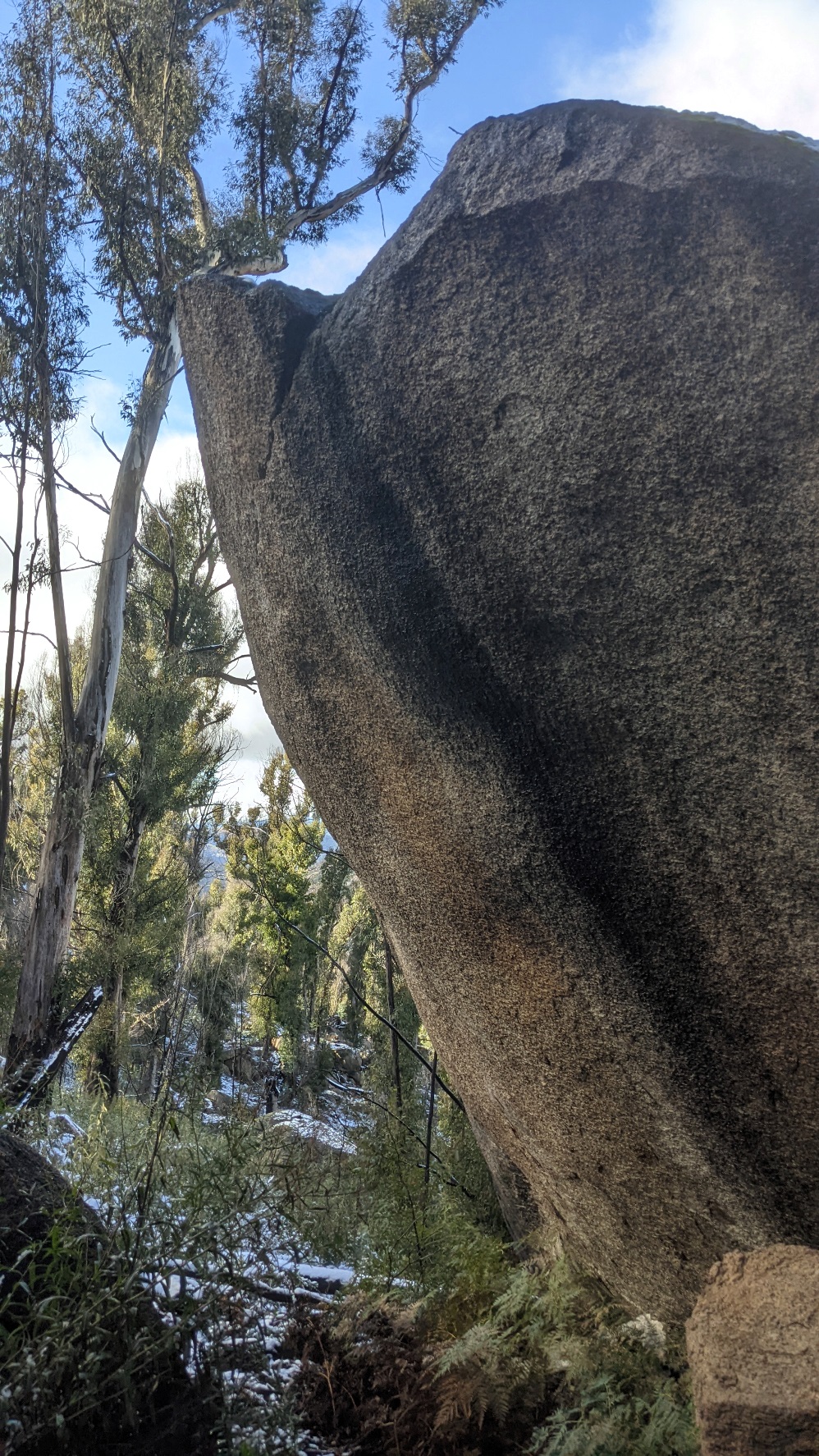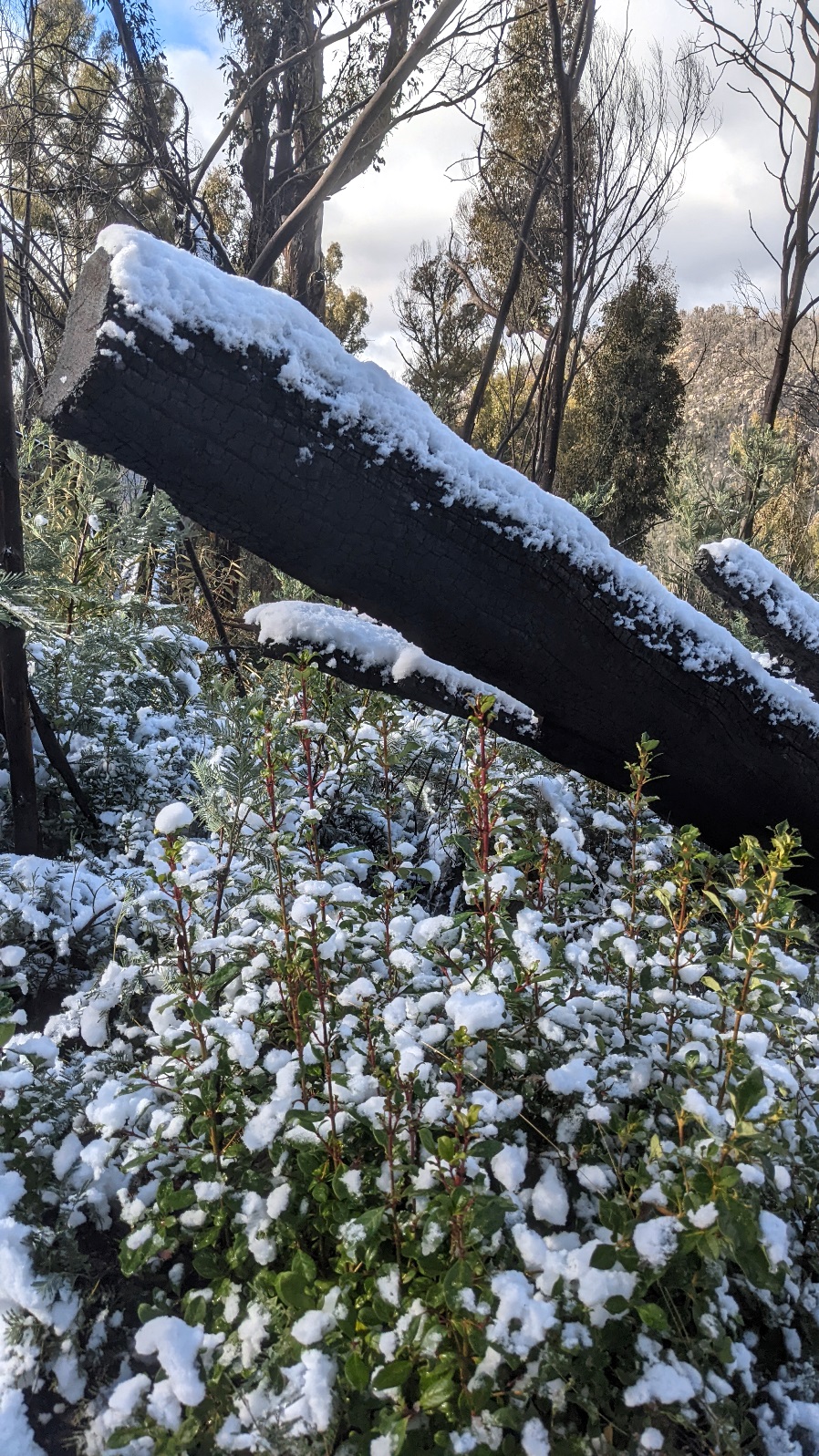 The Booroomba Rocks hike: mystical vistas, striking boulders and snow-covered vegetation.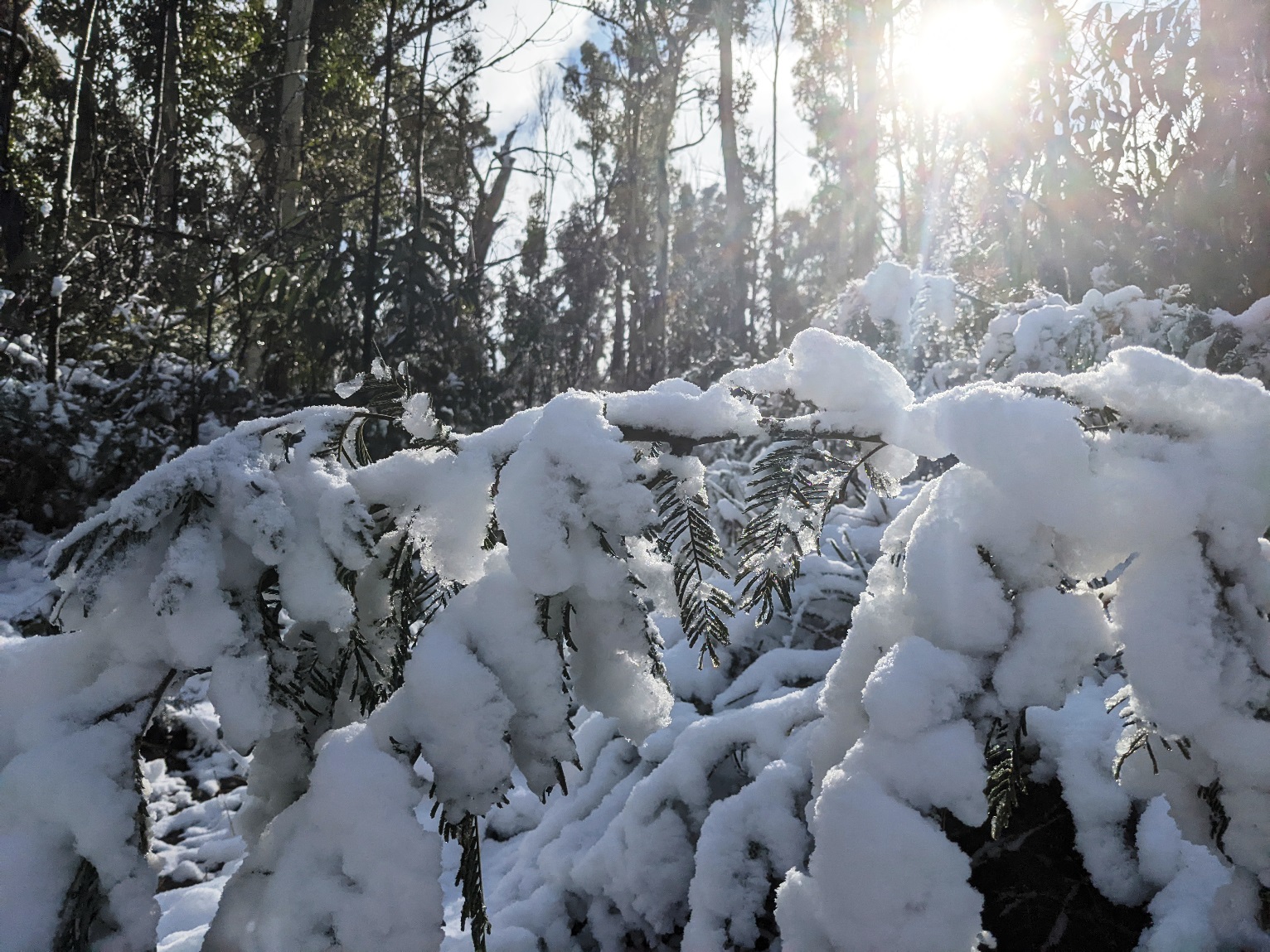 Booroomba Rocks: a winter wonderland to hike by.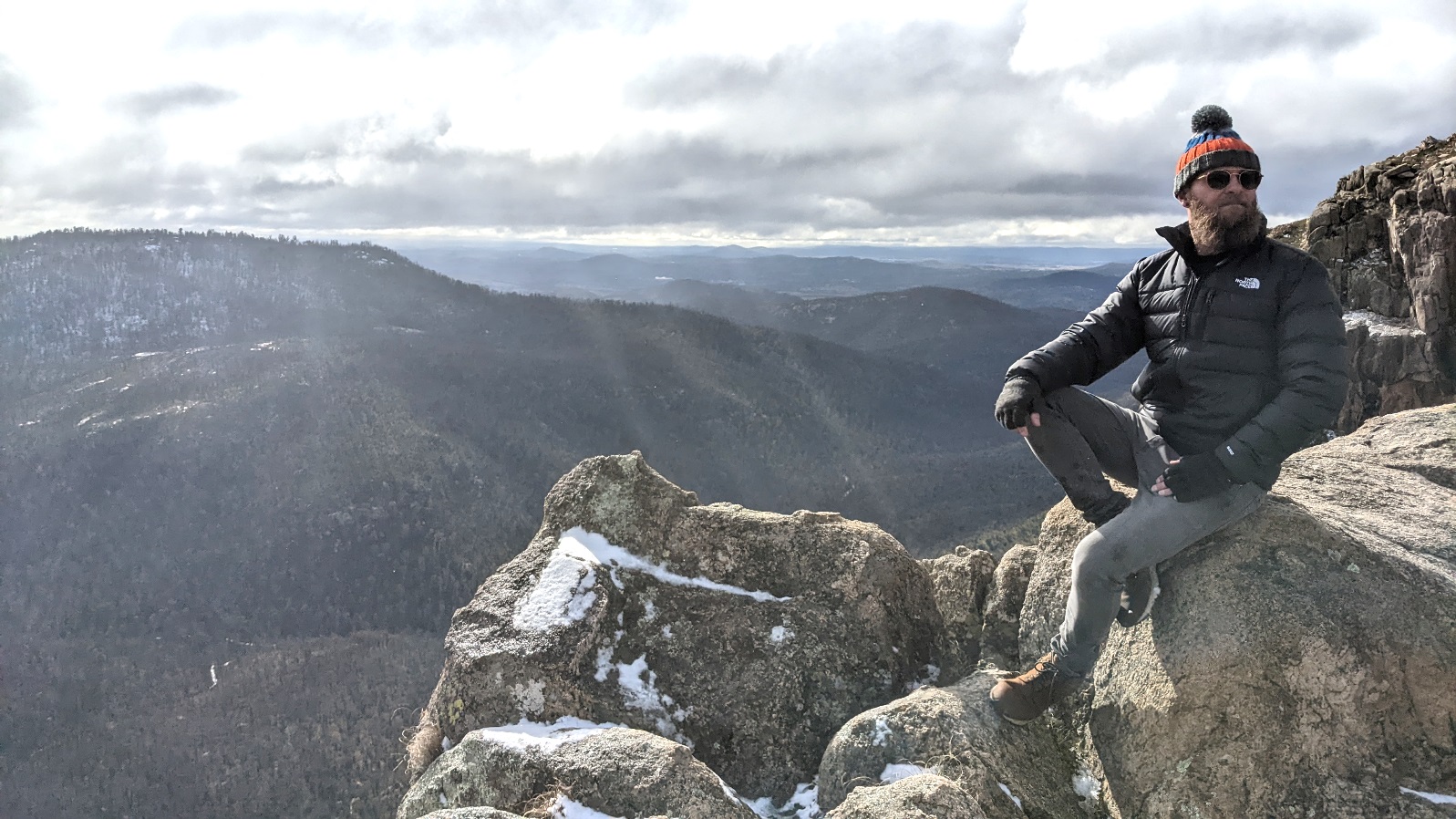 At the top of Booroomba Rocks: 1345m-high views out across the Australian bush.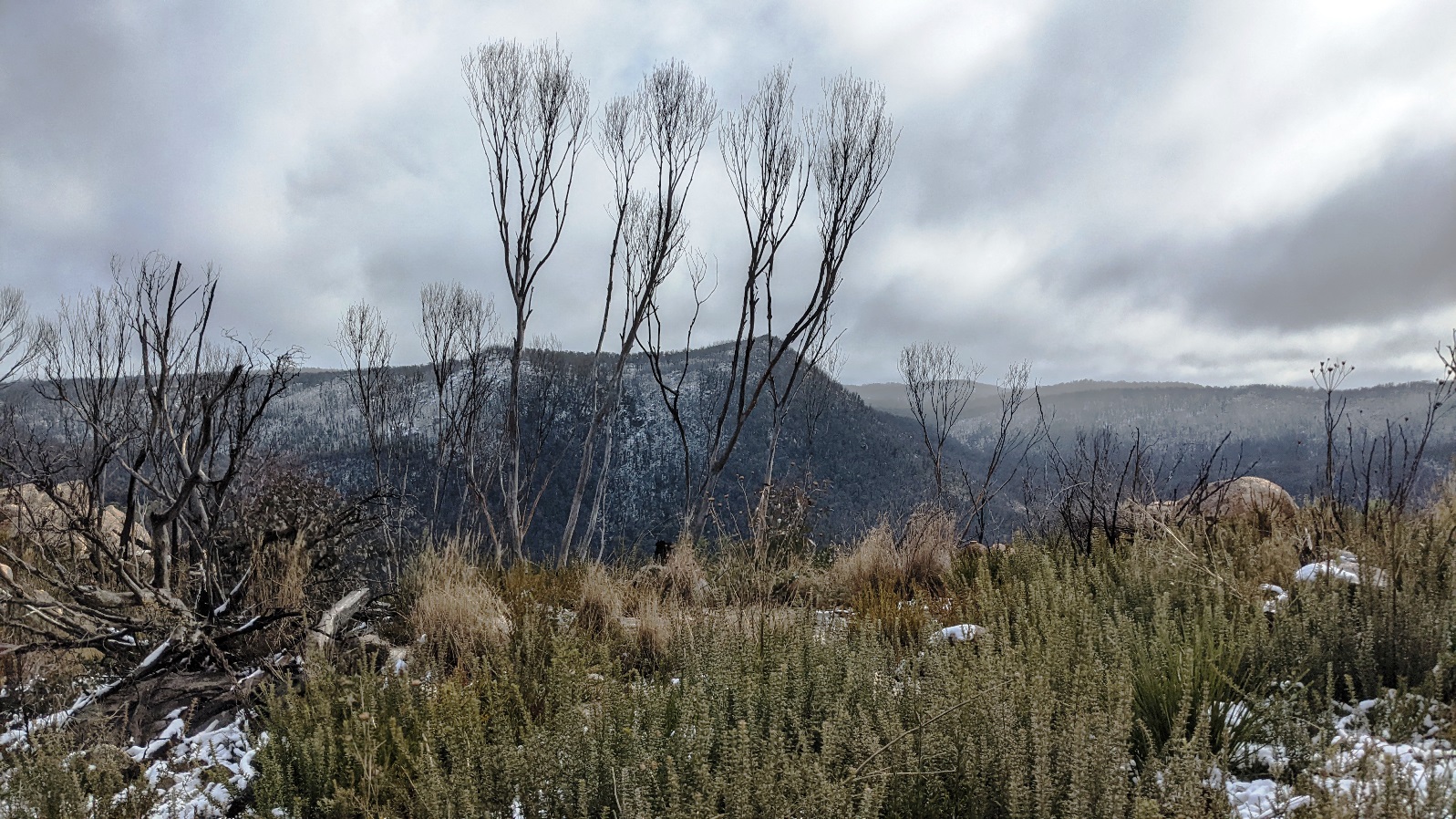 A hike to Booroomba Rocks is a chance to take in beautifully bleak wintry landscapes.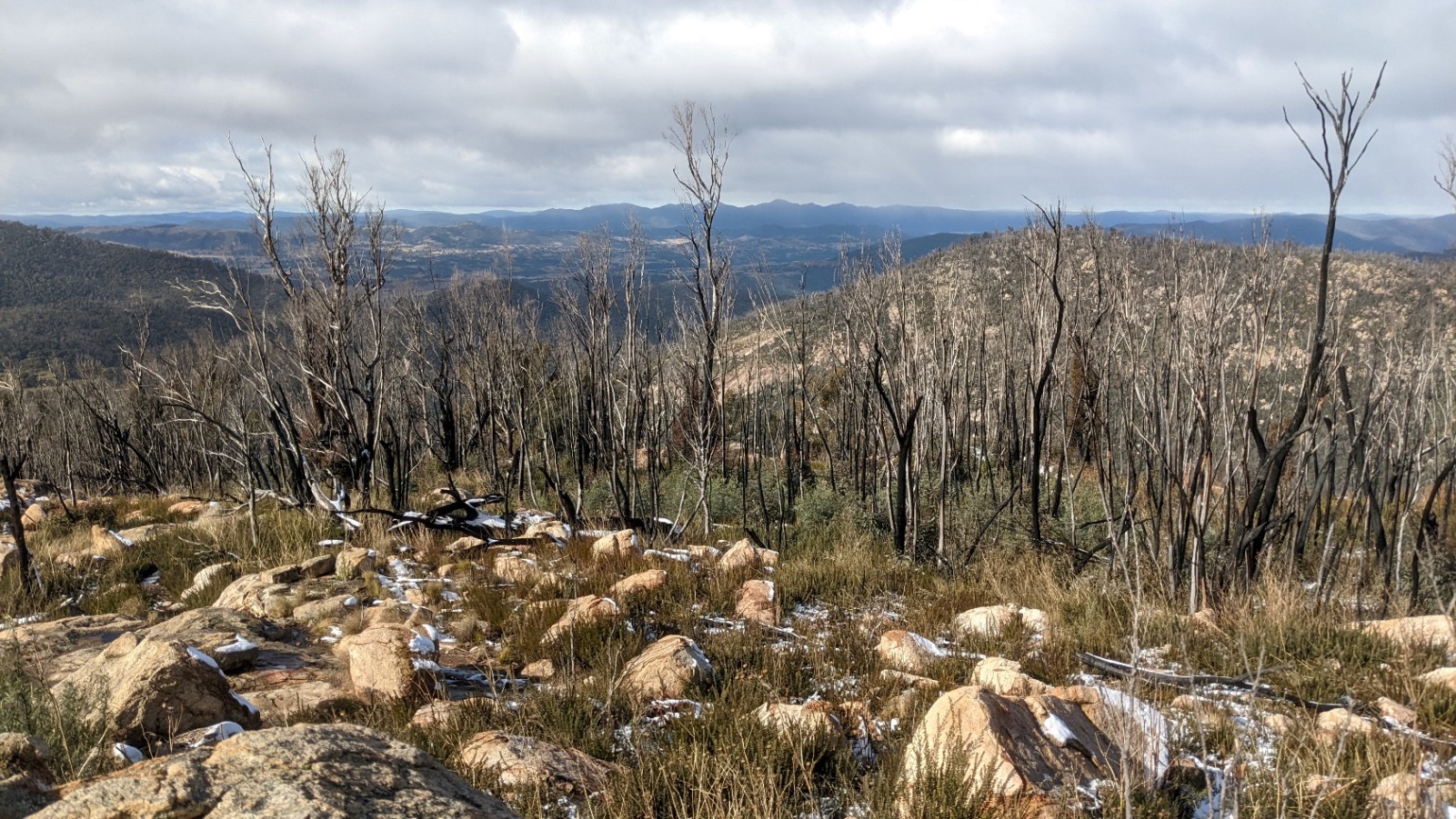 The scorched branches of the forest, the legacy of yet another bushfire.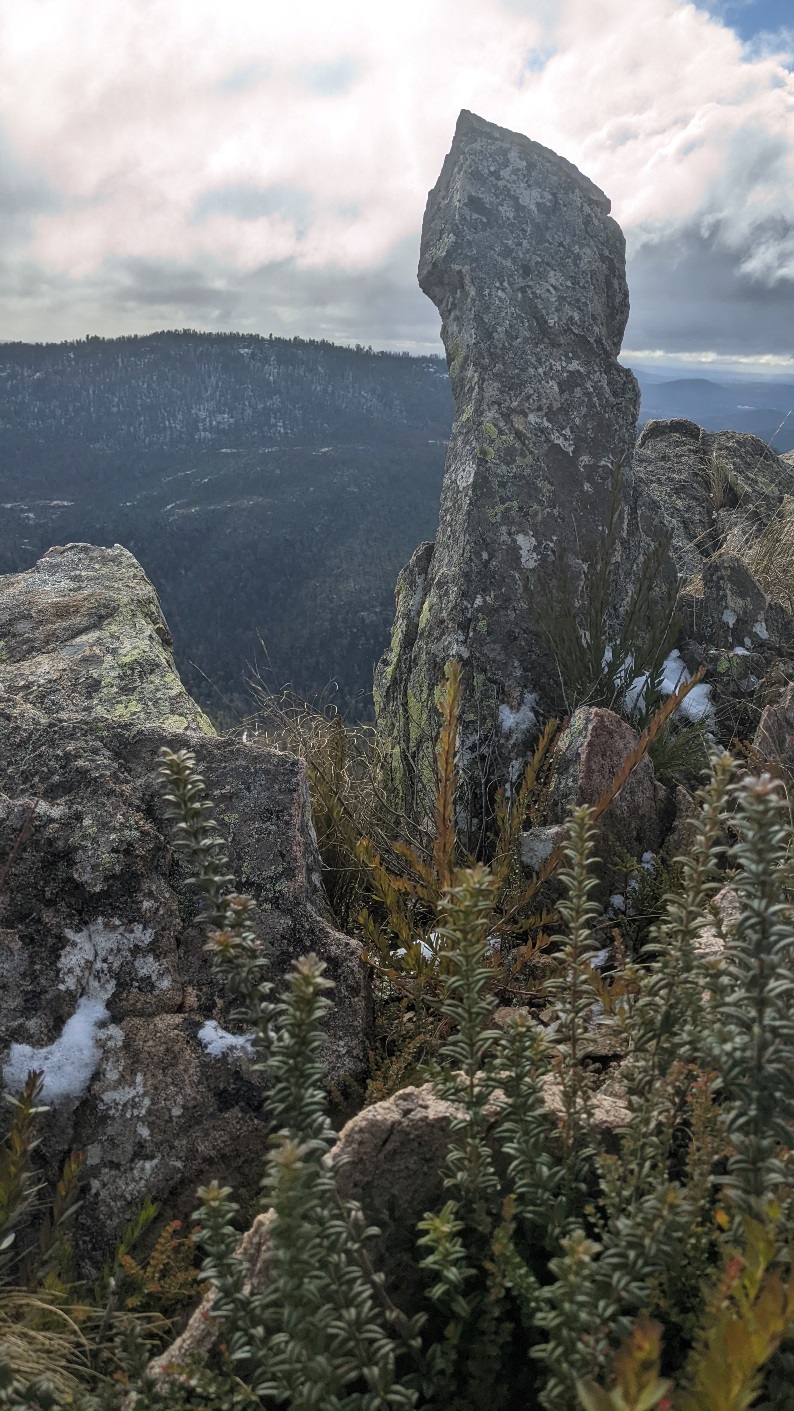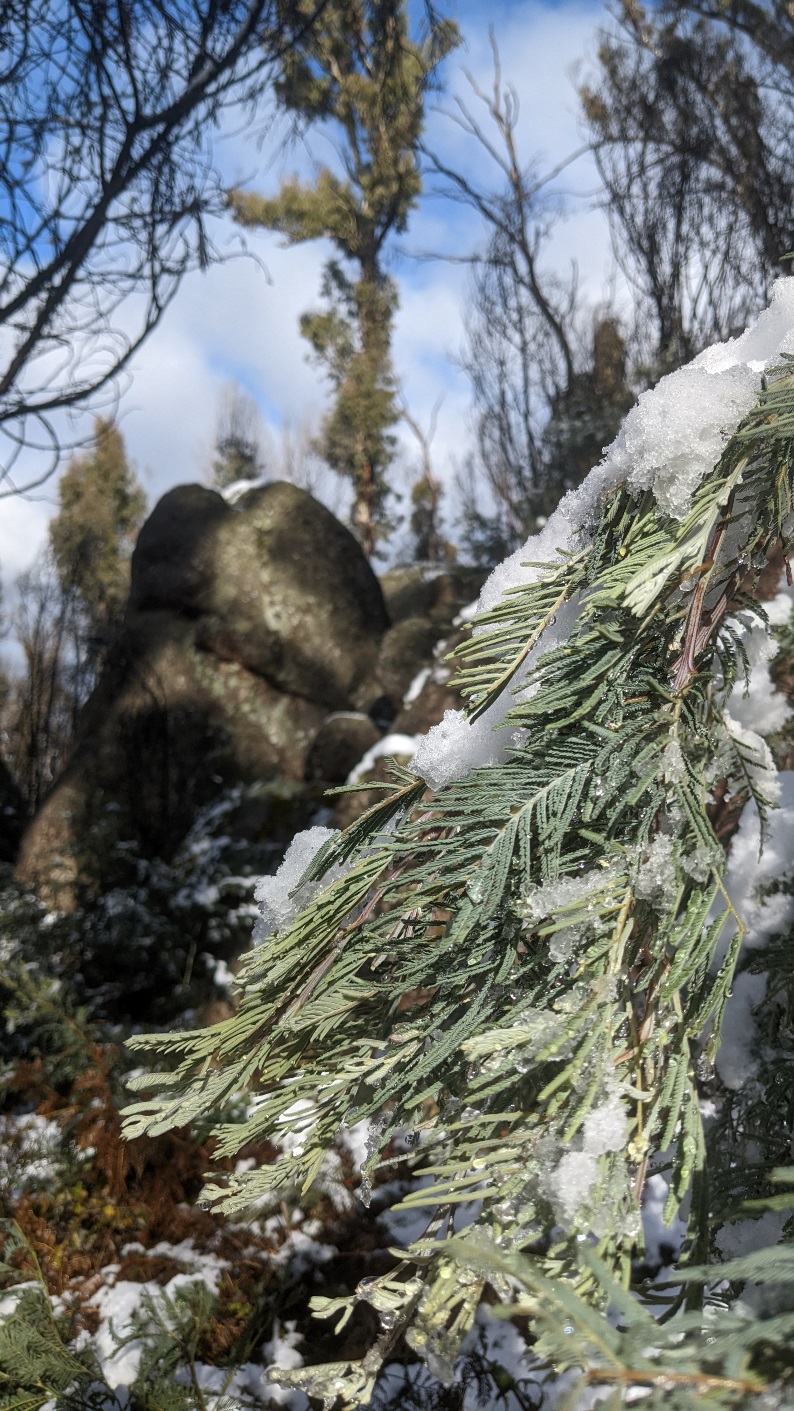 Booroomba Rocks: Mother Nature's work of art.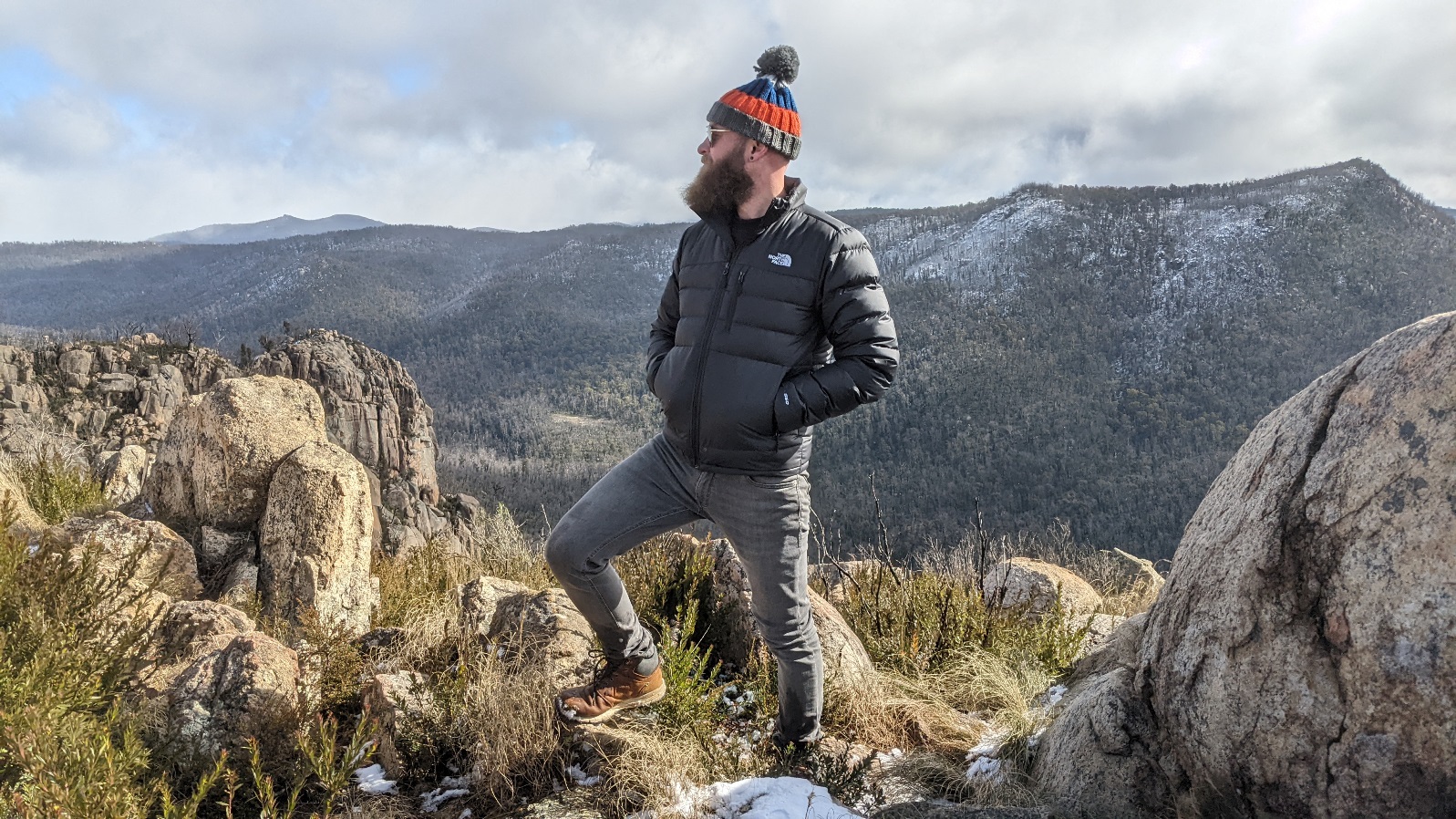 I always stand like this when I'm on a snowy mountain.
travel tips, links & resources
Canberra takes on a whole new life in winter as trees turn to reds, oranges and yellows. It's a particularly nice time to visit.
Canberra is a veritable bird watcher's paradise with some of Australia's most iconic birds in absolute abundance. Your zoom lens will truly come into its own in the 'Bush capital'.
If you're into Canberra's autumn trees, check out 'Canberra Autumn', a wonderfully vintage guide of the city's trees produced by the ACT's City Parks department.
The Australian Capital Territory in June comes with a vicious wind chill factor; you'd be a fool to not pack your weekend bag accordingly. As always, the key is to pack layers.
The purple Beam scooters are a common sight around Canberra. They're quick, easy to use and great fun. Simply download the Beam app and scan your scooter.
The ACT's Parks department has a handy online guide to Namadgi National Park. Access it directly from here.