Mountain Adventures at the Heart of New South Wales
Where: Coonabarabran, Warrumbungles, Merriwa, Kaputar, Narrabri, Coolah, Cassilis, Denman, Jerrys Plains.
When: January 2021
What: Warrumbungles Mountain hike: Grand High Tops, Mount Kaputar summit lookout, Sawn Rocks (Organ Pipes), Off-road driving in Pilliga Forests, silo art, country town life, quirky Aussie mail boxes.
How: Hire car, walking, hiking.
Wildlife spotting: Eastern Grey kangaroos, Millipedes, Galah, Sulphur-crested Cockatoos, Goanna.
Mishaps or illnesses: being unable to get a square meal in NSW country towns; not packing enough water on our 16km hike across the Warrumbungles.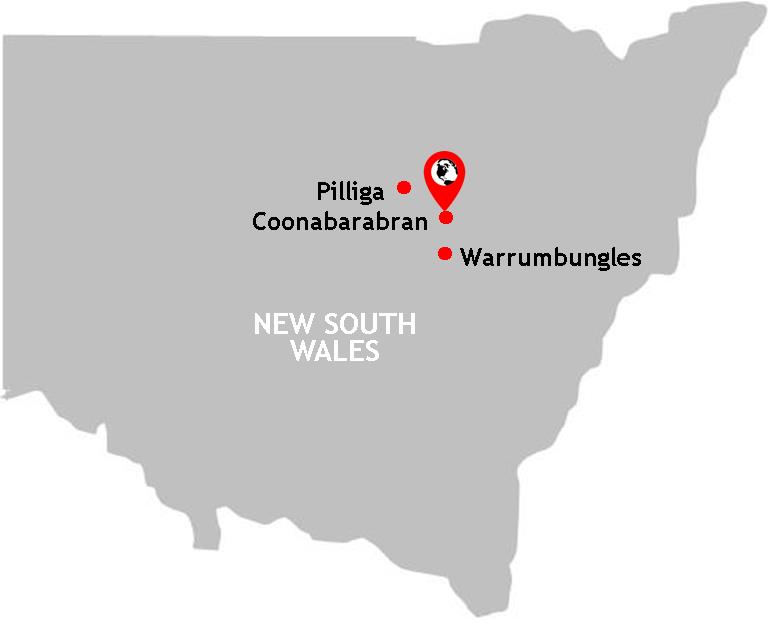 I love a sunburnt country, A land of sweeping plains,
Of ragged mountain ranges, Of droughts and flooding rains.
I love her far horizons, I love her jewel-sea,
Her beauty and her terror - The wide brown land for me!
Dorothea McKellar, Australian Poet
This was my first big road trip of 2021. We stayed in a small motel in the neighbouring country town of Coonabarabran which sits on the divide between the Central West and North West Slopes regions of New South Wales - a mere 500 kilometres north west of Sydney. Like many country towns it felt quaint but also rather frontier. Getting a square meal here was nigh-on impossible. Some of the worst food I have tasted in my life was eaten in Coonabarabran. Culinary offering aside, 'Coona' was the perfect spot for quick access to the Warrumbungles National Park. I remember seeing a photograph of its peculiar lumpy, bumpy landscape on an NSW Parks display somewhere in the distant past and determined that I would visit one day; I'm drawn to those things which markedly differentiate Australia from the land I grew up in; the unusual, the unknown, the out and out weird. I tire quickly of seeing the same things. I'm like a child always attracted to the fresh and the new. In fact, beholding sights I've never seen before will always feel magical and, to this end, I suppose I'm destined to be a traveller for the rest of my life.

I'm mindful of the change Australia has brought about in me. I used to be all about the urban; a true city boy. Now I delight in wide open spaces, landscapes and natural scenery. Perhaps it's a matter of maturity or perhaps just 'the Australia effect' - or perhaps both. Whichever, climbing mountains in the (very) bright Aussie sunshine surrounded by incredible creatures and volcanic vistas stretching as far as the eye can see is surely an awesome way to spend time by anybody's standards?

The Breadknife and Grand High Tops hike was harder than I'd anticipated taking, as it did, six hours in 26° heat and covering a 15.5 kilometres in distance. Some of the ascents were steep, with well-paved trails giving way to boulder-strewn assault courses. My hike up to the top of Australia's highest mountain, Mount Kosciuszko, only a couple of weeks previous, now seemed like a gentle warm-up in comparison. Despite both being given a difficulty level of "4", the Warrumbungles hike was undoubtedly tougher and came close to being my toughest yet. The views of the Warrumbungles mountain range at various points were dramatic, rugged and 'awesome' - in the traditional sense of the word capturing, as it does, the emotions of respect, fear and wonderment evoked in the beholder. Indeed, the Indigenous name of this landscape, the "Warrumbungles", which roughly translates as "crooked mountain", appraises something of this place's uncanny, almost lunar, semblance. I frequently find that seeking out the translations of Indigenous place names can be particularly revealing and meaningful, like someone else has already encapsulated the essence of a place and understood its spirit thousands of years before me. There's a wisdom in Aboriginal names which I both admire and learn from. We were joined on our hike by a plethora of critters and creatures, most notably an incredible goanna which, despite my pained photography, seemed unperturbed (even unimpressed) by my presence and thus stuck to languidly sunning itself on a boulder overlooking the valley. This was his spot and he wasn't going to move for anyone - let alone a Pom. The descent down the mountain should have been easier but, with added aches and soreness which weren't there to begin with, was slower-paced than I would have liked it to have been. We were also beginning to run out of water (note to self: I drink like a fish when active - pack more water). Passing bubbling creeks and picking our way through clearings as well as thicker areas of brush on the valley floor, I couldn't help but notice that, apart from a small group of campers, we were the only ones undertaking the full 15.5 kilometre loop to Pincham. We had this trail all to ourselves. Back in Coonabarabran, we stuffed our faces with food from a local Chinese restaurant - the only restaurant open in town. We had packed healthier options and could have knocked this up in the motel room using the toaster and microwave but, unfortunately, a pumpkin soup with bread just didn't seem sufficient after the day's exertions.

The following day we put the hire car to good use, driving out of Central New South Wales to something called 'North-Central New South Wales'. I don't think I'll ever tire of seeing how such vast slabs of land on this giant sunburnt continent are carved up by referencing multiple compass points at the same time (in this instance 'North', 'Central' and 'South'): man's small-minded efforts to rationalise, label and compartmentalise such incredibly vast and wild spaces are never more pronounced than in Australia. We headed off-road into Pilliga Forests - a semi-arid forest said to be the largest uninterrupted expanse in the State. Our 4WD slid over the red sandy roads (the kind of red which re-kindled memories of my time in the Outback), bumping and jumping at every Dip and Crest before making it into the clearing of the Pilliga Lookout Tower, an uncompromising metal edifice whose appearance was on-par with a wartime watchtower, for an uninterrupted 360 degree view out across the forest's green flatness. We headed back into Central New South Wales, and in to Mount Kaputar National Park. A kilometre's walk from the car park led us to the hexagonal marvel of the Sawn Rocks, affectionately called the Organ Pipes. I took to scrambling up large boulders at the foot of the cliff to get closer but, admittedly, the best view could be had back at the platform opposite from where I had started. We motored on up the steep winding roads of Mount Kaputar itself, a drive not for the faint-hearted; its hair-pin bends and narrow roads felt perilous - especially when meeting cars coming back down the mountain. A lay-by about half way up proffered the option of turning round and making it back down to safety but, I'm glad to say, we persevered and made it to Kaputar's summit, a not insubstantial 1510 metres above sea level. The vista, bathed in the richness of the afternoon sunshine, was uplifting, as was the presence of a truly beautiful Eastern Grey Kangaroo with a joey poking out from her pouch. I will never tire of seeing these majestic creatures. Set against a backdrop of mountain blooms and the horizon made this particular sighting as near-perfect as it is possible to get. A day spotting a kangaroo is always a good day.

And so, bidding farewell to its beguiling goannas and beautiful kangaroos, its 'crooked' volcanic landscapes and arduous mountain hikes, I set off for the State capital thankful and satisfied that my childish itch to see and do new things had been purged. For now at least. I also left Central New South Wales with a renewed appreciation and respect for my home state: its sheer abundance, its mind-boggling diversity, its ancient wisdom - and its terrifying size. Just when I thought I'd seen everything New South Wales had to offer, she surprises and delights yet again; evidently there's still plenty of New left in New South Wales. And I am thankful for that.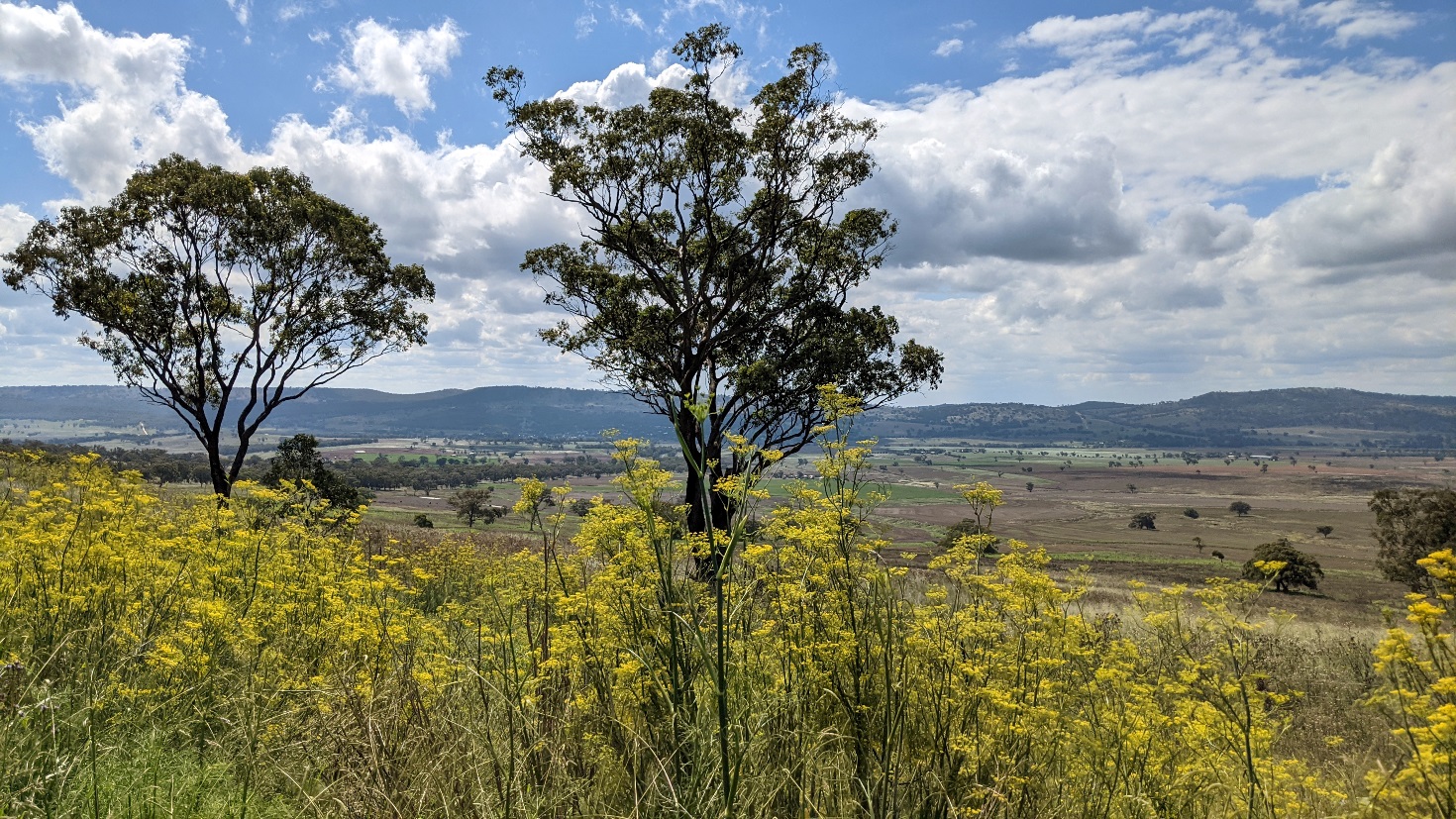 Canola flowers foreground a view of a valley at Coolah.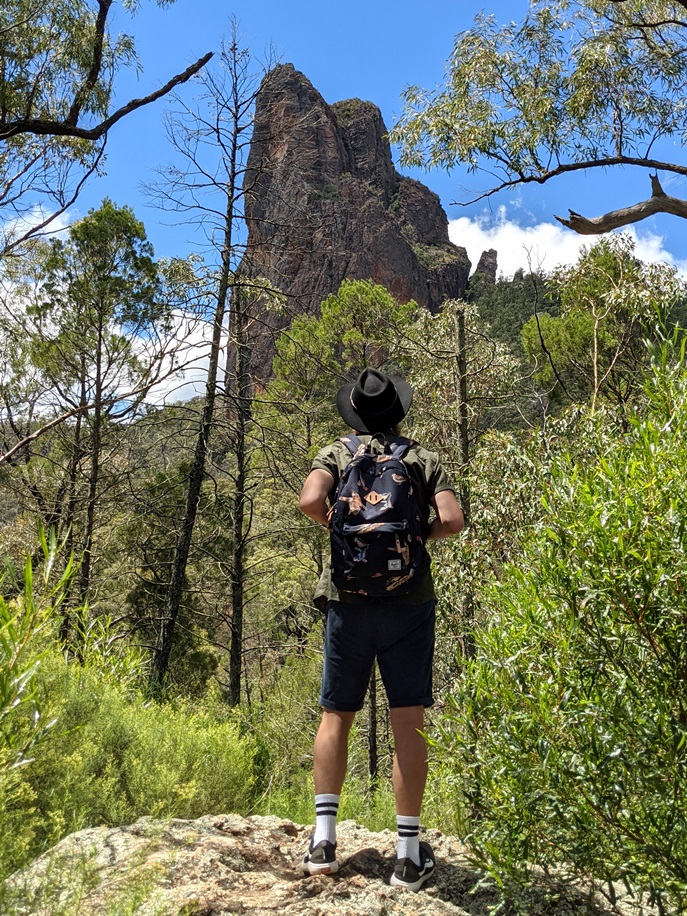 Looking up at Belougery Spire and the Warrumbungle challenge ahead.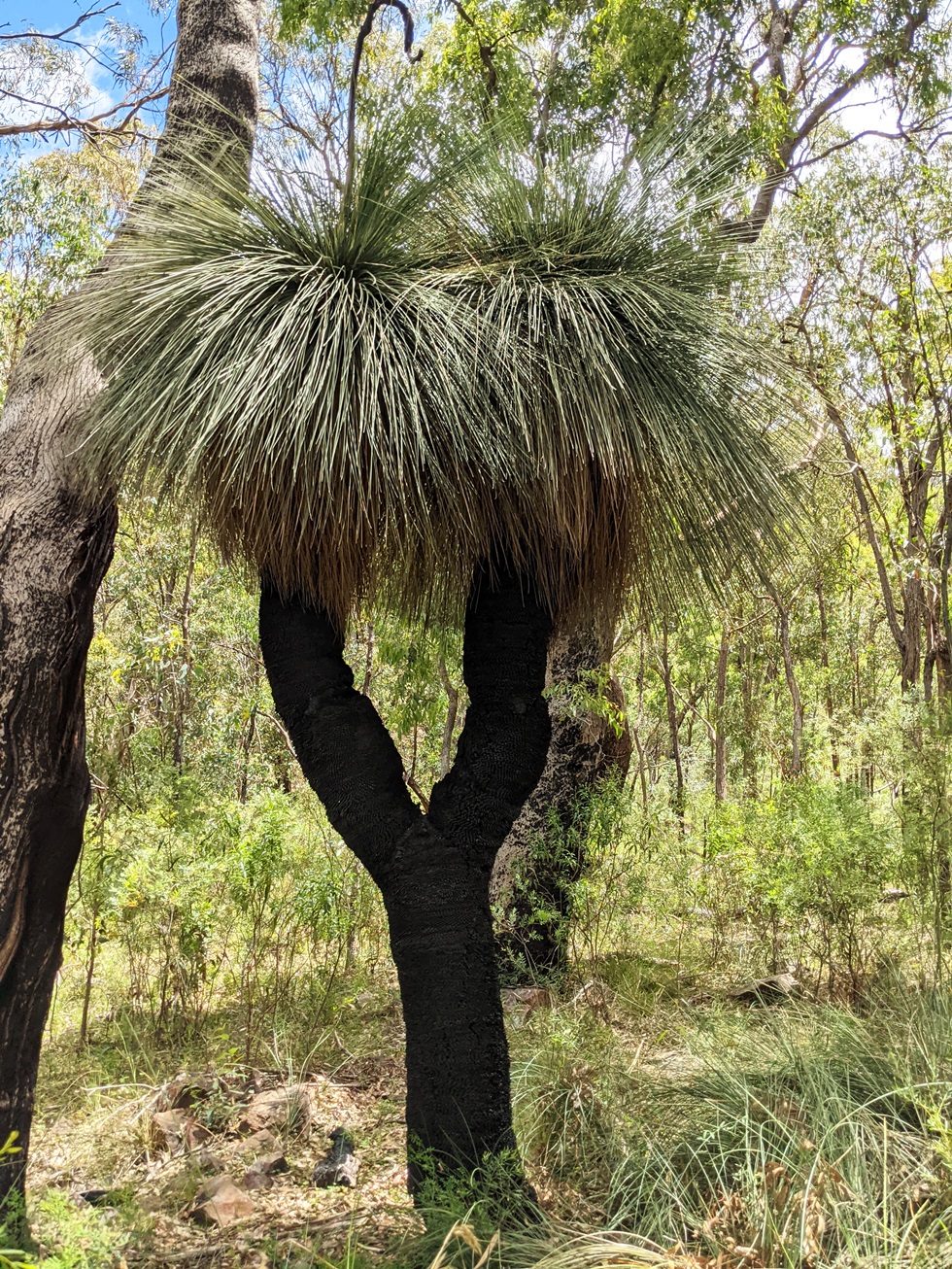 The Grass Tree - rendered more otherworldly by its bushfire-blackened trunk.

The awesome Warrumbungles Mountain Range. This wonderful name roughly translates as 'crooked mountain'.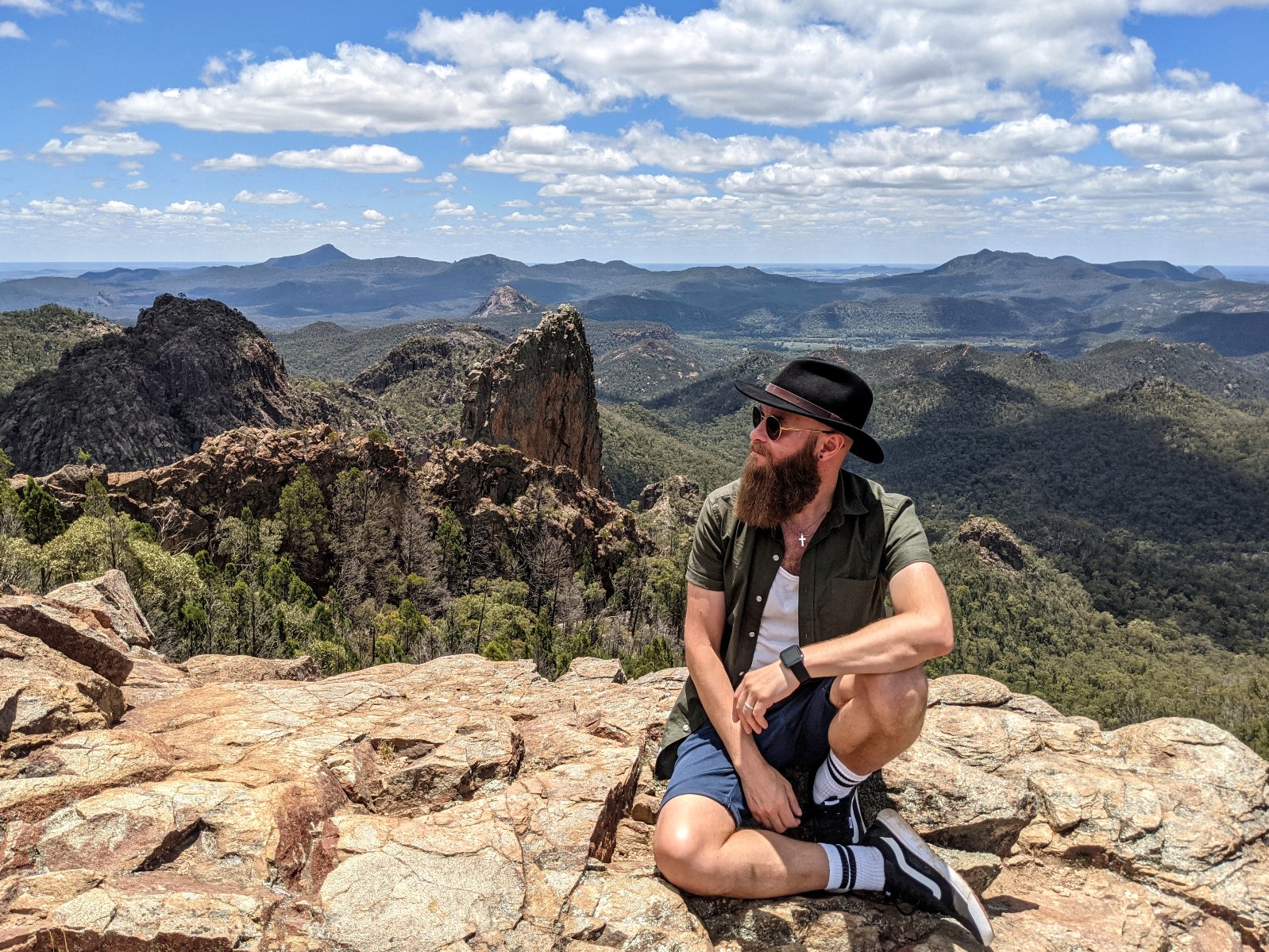 The Warrumbungles' incredible volcanic vista.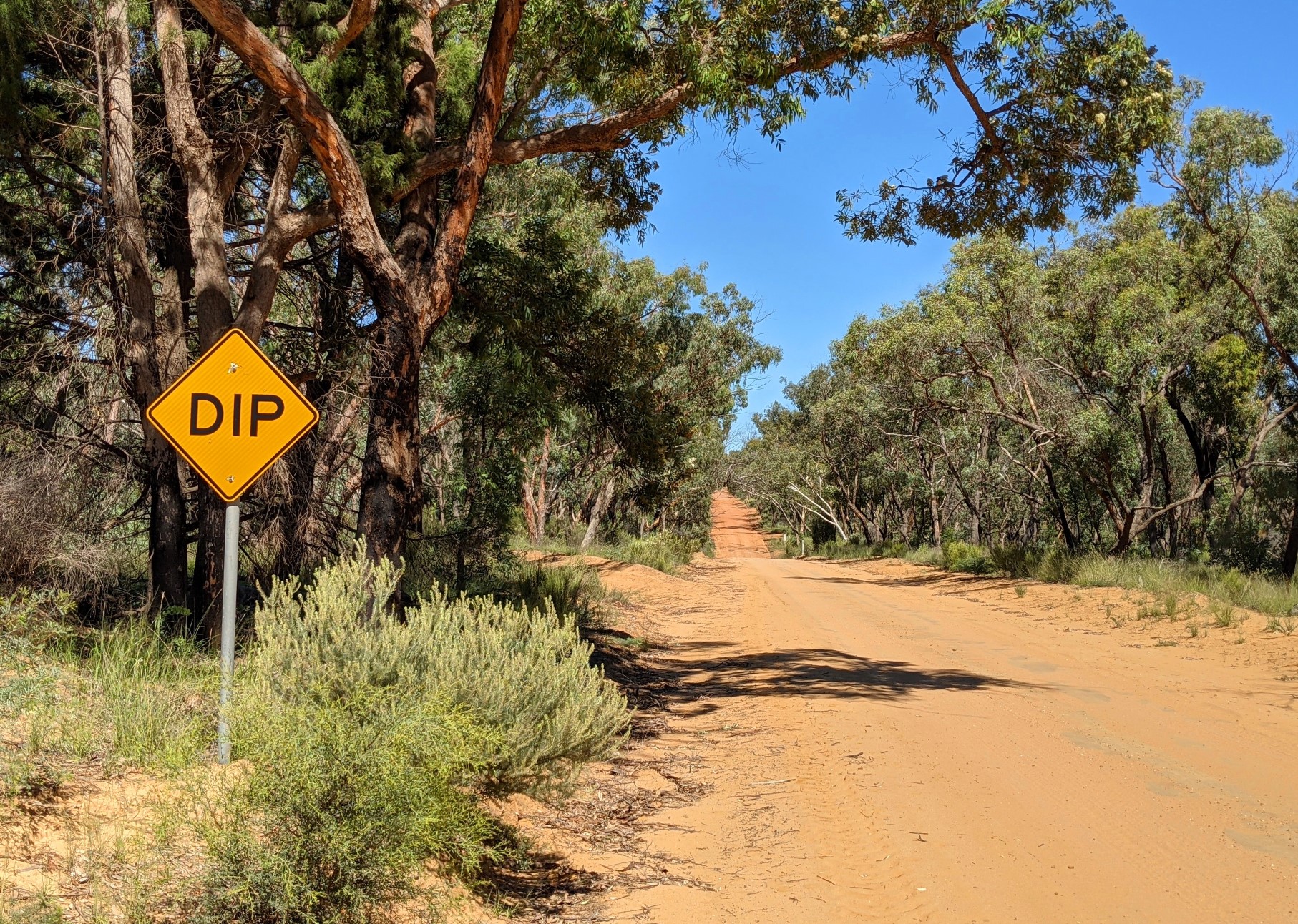 Driving off-road in Pilliga Forests, North-Central New South Wales. The road, with its dips and crests, draws you t antalisingly onward.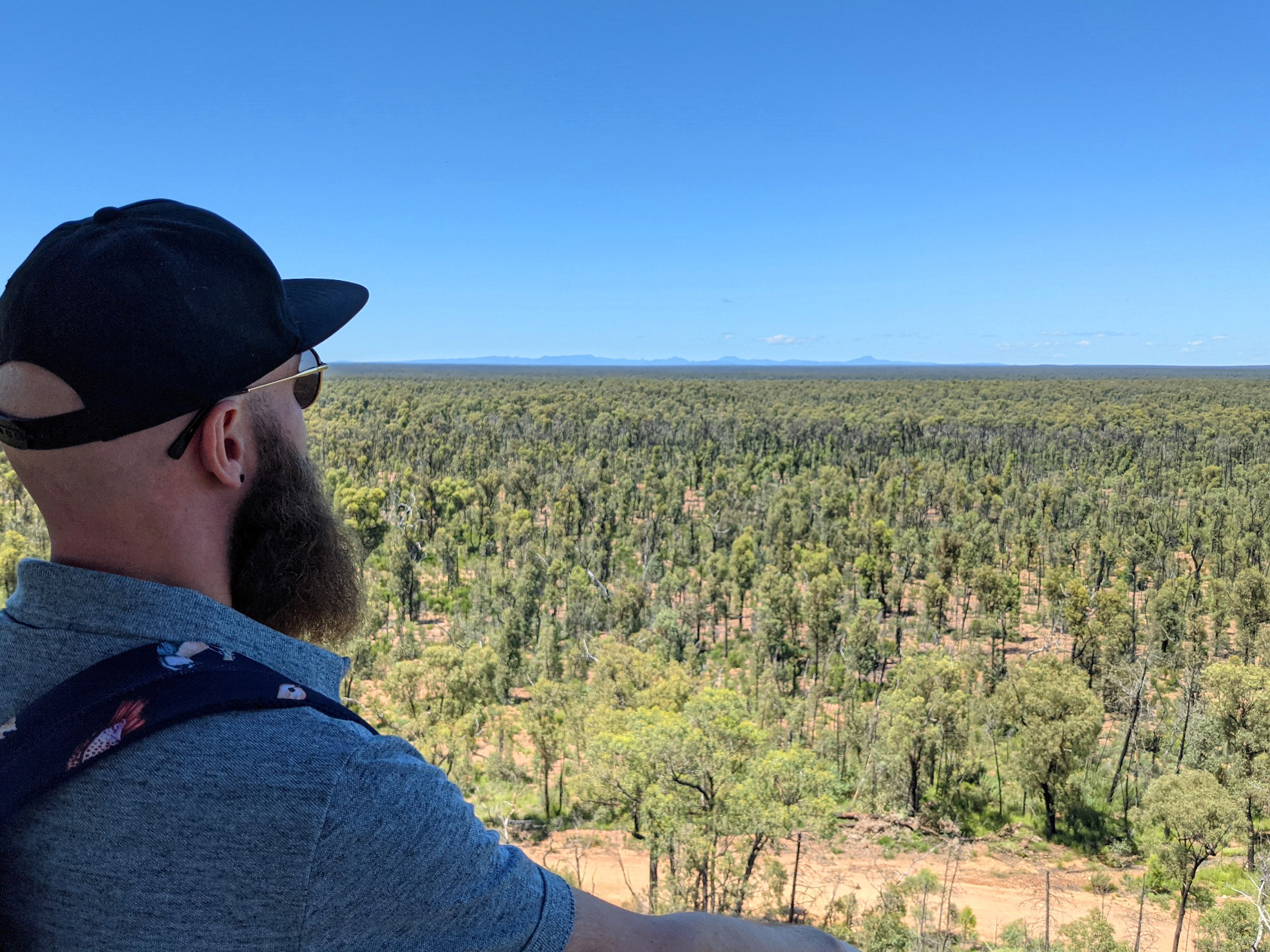 360° views of The Pilliga, a semi-arid forest in North-Central NSW and the largest uninterrupted expanse in the State.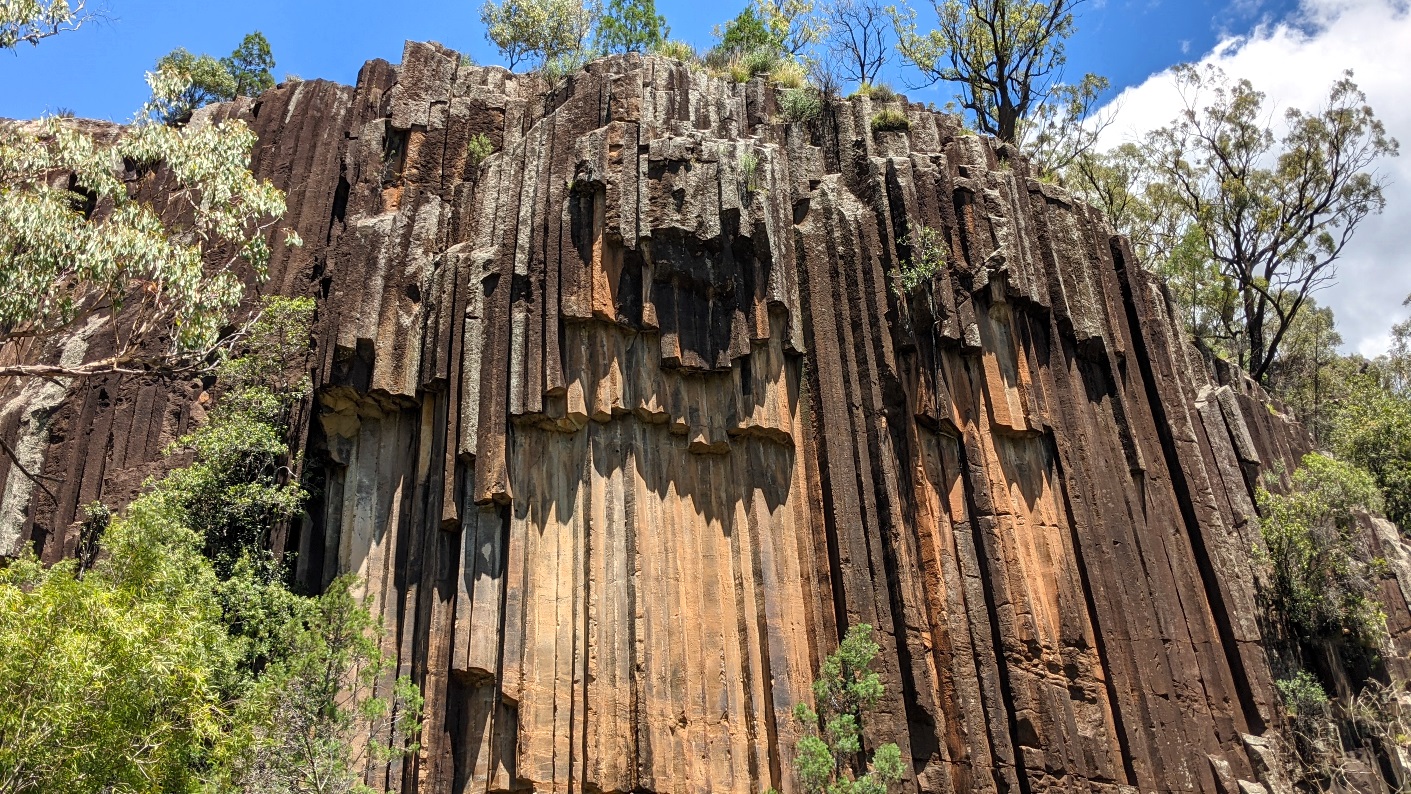 The hexagonal marvel of the volcanically-formed Sawn Rocks, more affectionately known as the Organ Pipes.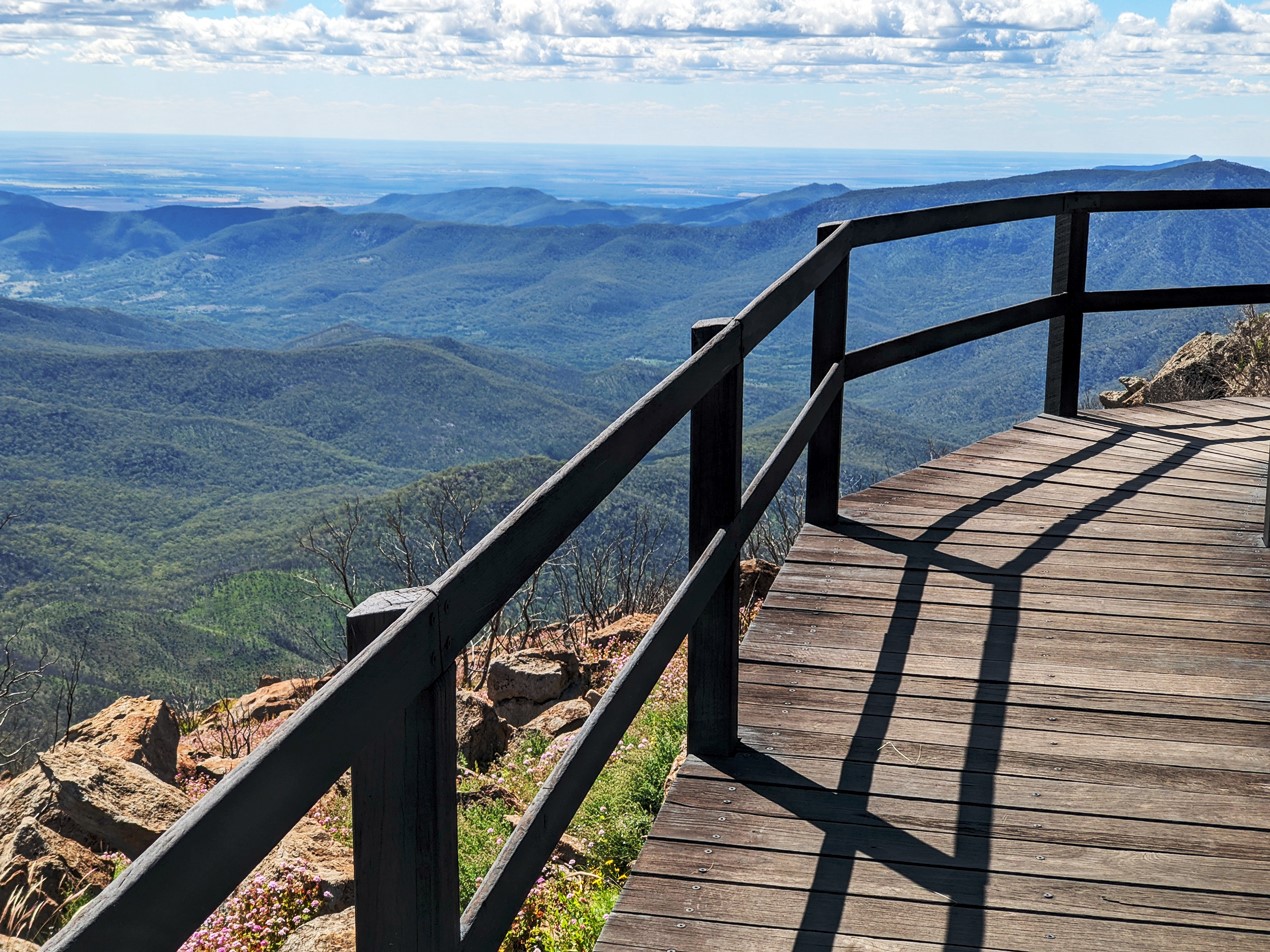 Mount Kaputar Summit vista: worth the terrifying ascent up narrow roads with oncoming cars and hairpin bends.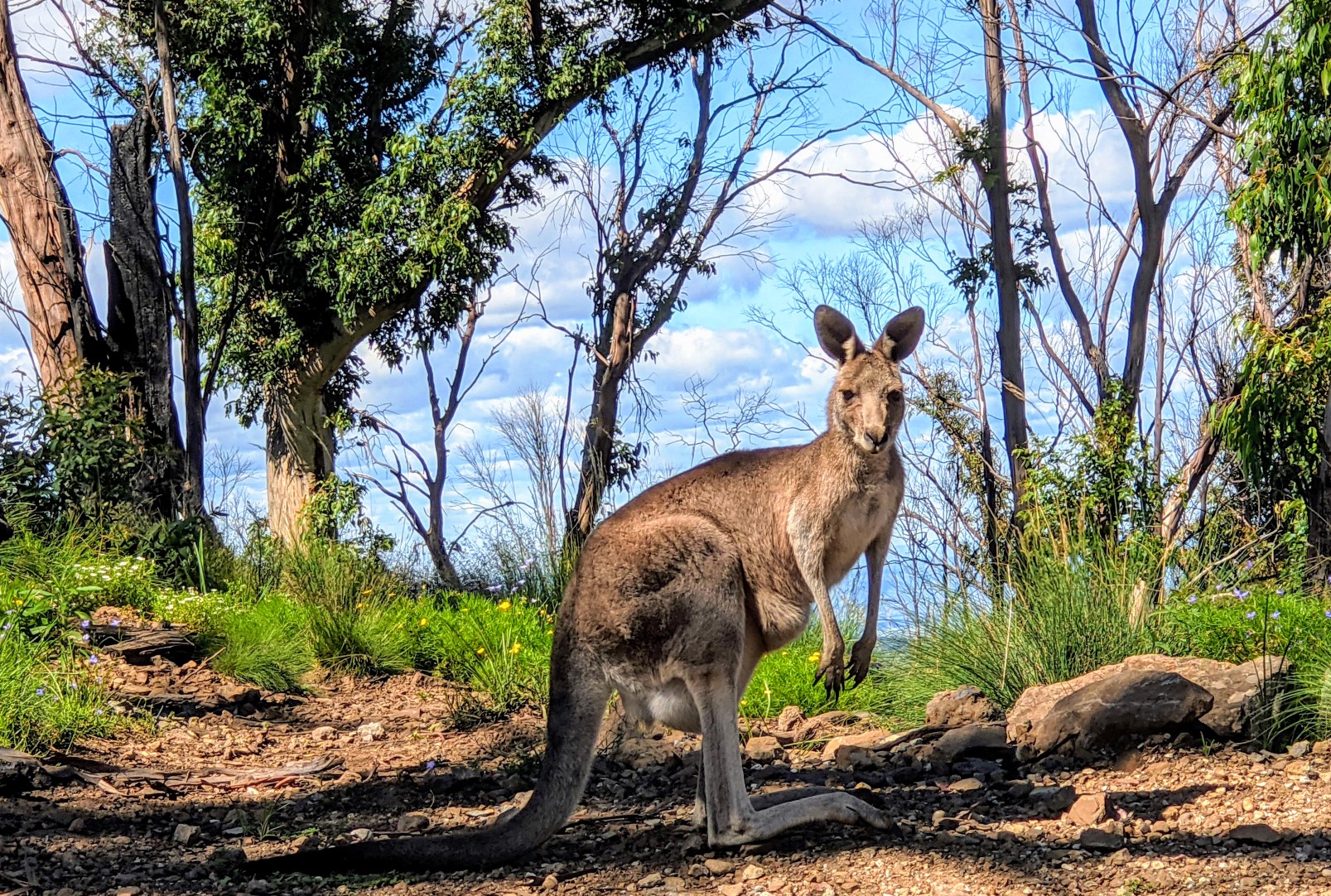 High up on Mount Kaputar a solitary Eastern Grey Kangaroo with her joey - probably the last place I expected to see a kangaroo.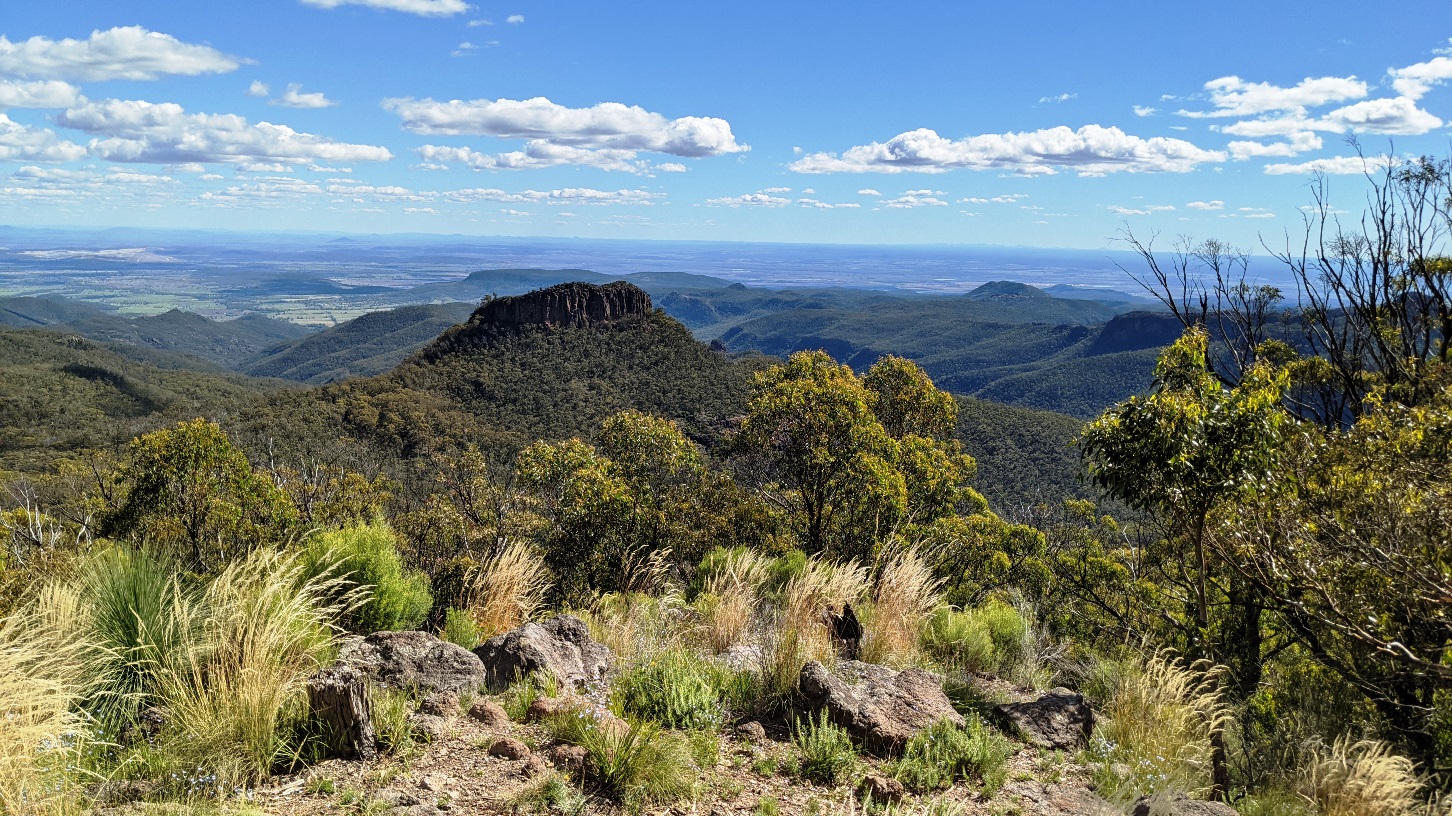 The view from Mount Kaputar's Doug Sky Lookout.
travel tips, links & resources
A road trip through any part of Australia is a chance to experience 'real Australia' outside of the generic state capitals. Little country towns offer the chance for an awesome coffee and tasty slice of banana bread. Pull over and support local Australia.

There are two options when travelling along the coast: take the freeway - a concrete and soulless affair that will get you to your destination the quickest or, secondly, travelling along the brown numbered Tourist Drives for a more scenic experience. Balancing practicality with enjoyment, we opted for a combination of both.

Book your accommodation well in advance if you can. Australia is a land of trailer parks and camp sites and so if you're seeking something more luxurious do your planning early. In smaller towns motel rooms are quite basic but you can often expect tea and coffee making facilities as well as a microwave. It is best to lower your expectations with regards to Australia's accommodation offering; expect expensive and low quality in most places.

Savour the Ride: try not to pack too much into your itinerary - much of your enjoyment will come from having the freedom to pull over and enjoy something you weren't expecting to see. It's a cliche but it's important to remember that the journey is also the destination!

As with all rural areas, keep an eye out for signage warning of dangers in the area: this could be anything from sharks, to dangerous algae, to giant stinging trees.

Road tripping is a quintessentially Australian pastime. Aside from flying, it is really the only practicable way of travelling around this giant scorched land. Incorporating a road trip element not only affords you a more grass roots experience, but you also have a chance of spotting the curiously large objects along roadsides, literally named 'Big Things'. Expect to see anything from giant bananas, to guitars, rocking horses and a crocodile wearing boxing gloves. It's a glimpse into the irreverent humour of the Aussies and part of the culture which has developed around hitting the open road.

If you will have access to basic cooking facilities during your journey, pack food to make your own meals. Country towns are not known for their culinary offering nor their extendedopening hours. If you're happy with awful fish and chips and burnt, oily pizza then you'll have nothing to worry about. If, on the other hand, you want something more nutritious and appetising, pack your food bag accordingly.

Check out

Aussie Towns, a fabulous website which gives you a neat summary and a little background on almost every town in Australia sorted alphabetically.