Beholding Uluru in Australia's Iconic Dusty Red Outback
The Northern Territory was my sixth Australian State or Territory.
Where: Uluru & Yulara, Northern Territory (NT), Australia
When: November 2019
What: Uluru (Ayer's Rock) at sunrise and sunset, Kata Tjuta (Mount Olga), walking through Walpa Gorge, running my hands through the Outback's red ochre, camel diamond sign.
Wildlife spotting: Eagles, rabbits, Galahs, Crested Pigeons.
Mishaps or illnesses: Contending with the infinitely irritating and invasive Outback flies.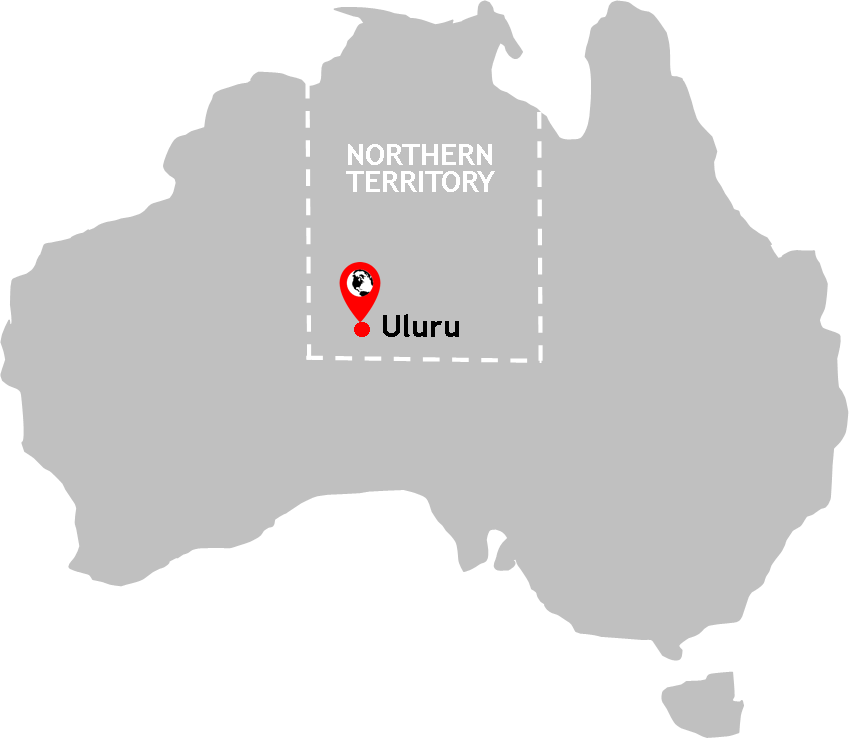 Australia is a tale of two countries. After three and a half years of living in this giant sunburnt land I finally made it out to what could reasonably be called the 'real Australia'. It's an Australia a world away from the generic glass towers and relative luxury of the coastal state capitals where a majority of Australians live. It's a part of Australia with an aesthetic so powerful and unique that it's iconography resonates around the world. Ultimately this is the Australia I came to see.
We based ourselves in the Yulara Resort, a collection of small hotels and businesses set around a tiny town square and wholly owned by 'Voyages', an Indigenous company seeking to employ local Aborigines and skill them up in the hospitality industry with the intention of ultimately lifting them out of poverty. This moral dimension to our two day stay in the desert went some way to making the extortionate prices a little more palatable.
A visit out to Uluru, a three and a half hour flight westward from Sydney's iconic Opera House and a one and a half hour time differential, is an opportunity to sample a life and culture before British colonisation; a chance to experience what still survives and what was very nearly lost forever. It is a land of ochre-coloured Outback desert, scorched gum trees and Aboriginal Australians. This is the land of the didgeridoo, of the boomerang and of bush tucker. The heritage and culture of Aboriginal Australia is written on the faces of the Anangu people you will see, many of whom will be conversing in their indigenous Mother tongue. I am not naïve and like to think of myself as relatively worldly; I have seen the documentaries, I have a smattering of historical knowledge, I have seen the ubiquitous, almost clichéd, images of Aboriginal Australian life. Despite this I found the contrast between a country I thought I knew, and the country I now found myself in, startling. This was a very different Australia to the one I had been living in for well over three years. This was Australia's other face: it was black and it carried the expression, among others, of dispossession.
Uluru is a giant rock monolith with multiple personalities. Depending on when you visit and the weather at the time, Uluru may adopt a warm golden glow, take on a moody and forbidding countenance or flush an intense blood red - giving it a surreal, otherworldly quality. It is simultaneously uncompromising and angry, tranquil and understated, authoritative yet graceful. Set in a vivid red desert of scrub land punctuated by spiky Spinefex Gum and Upside Down plants, Uluru is an enigmatic, magical sight. To want to climb something Indigenous people consider sacred seems nothing less than grossly insensitive to me. It is not, I feel, travel writer hyperbole to say that Uluru is the ancient beating heart of Australia. I also shudder at the thought of walking over something which appears so responsive to its surroundings and looks so alive.
Thinking your journey to Uluru will just be a one sight wonder is erroneous. The Kata Tjuta mountain range, whose Anangu name translates literally as "many heads", is an unusual line of interlocking bulbous peaks which are far less famous than Uluru but no less striking. Sat within the Uluru Kata Tjuta National Park they cut a remarkably weird sight on the horizon. To think that Uluru is 'just a rock' completely misses the point of a visit here. Uluru, and Kata Tjuta, are worthy of a trip in themselves but it's also the some of its parts which makes spending time in this southern part of Australia's Northern Territory meaningful and enriching. It's about experiencing the tenacious flies in your face just like the ones you've seen on the telly; it's about running your hands through the burning hot red sand of the desert; it's about seeing first hand the scorched Desert Oak trees blackened by the flames from yet another bush fire. It's also about feeling an authentic Australia which goes far deeper than anything you could ever hope to experience in any state capital (I've written before on this site about how Australian cities feel distinctly un-Australian). Enjoy your flat white while marvelling at the generic glass skyscrapers in any Aussie city, but don't kid yourself into thinking you've 'done' Australia until you've experienced Uluru first. It is only then that you can claim to have seen the real Australia - for Uluru is Australia and Australia is Uluru.
Spotting my first wildlife diamond sign for camels in the shadow of Uluru.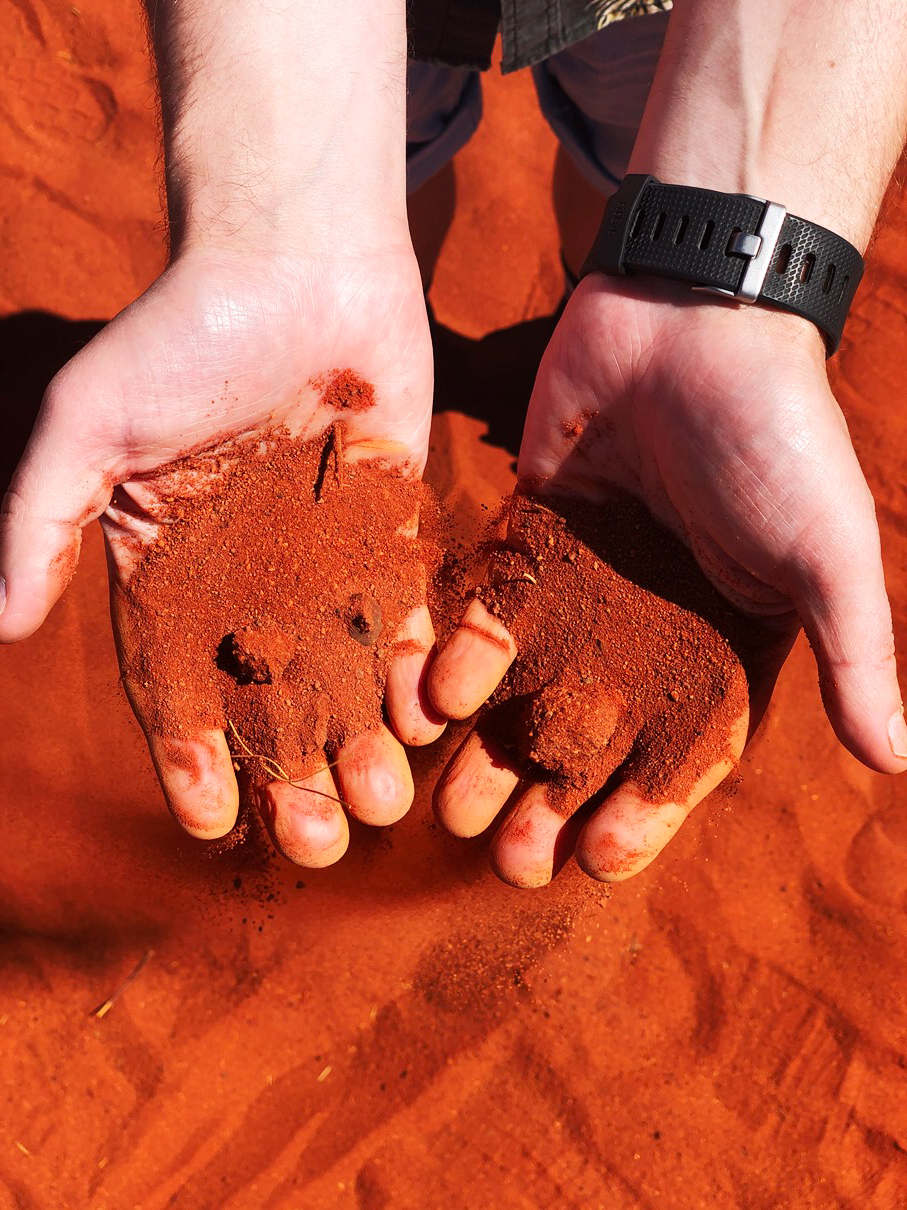 I finally got to run my hands through the red ochre of iconic Outback Australia. The red dust burned my hands.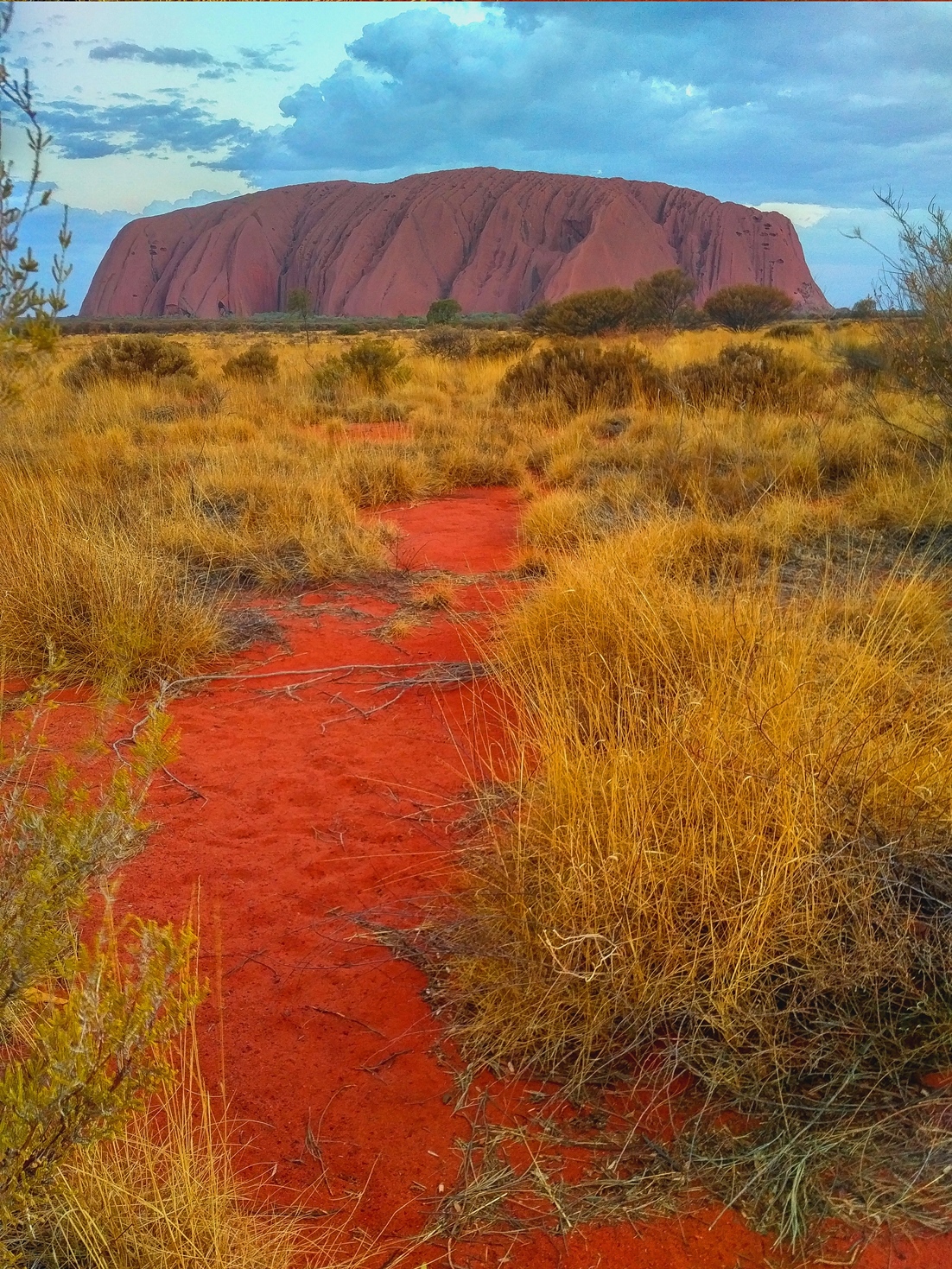 A path of ochre guides the eye toward an icon at dusk.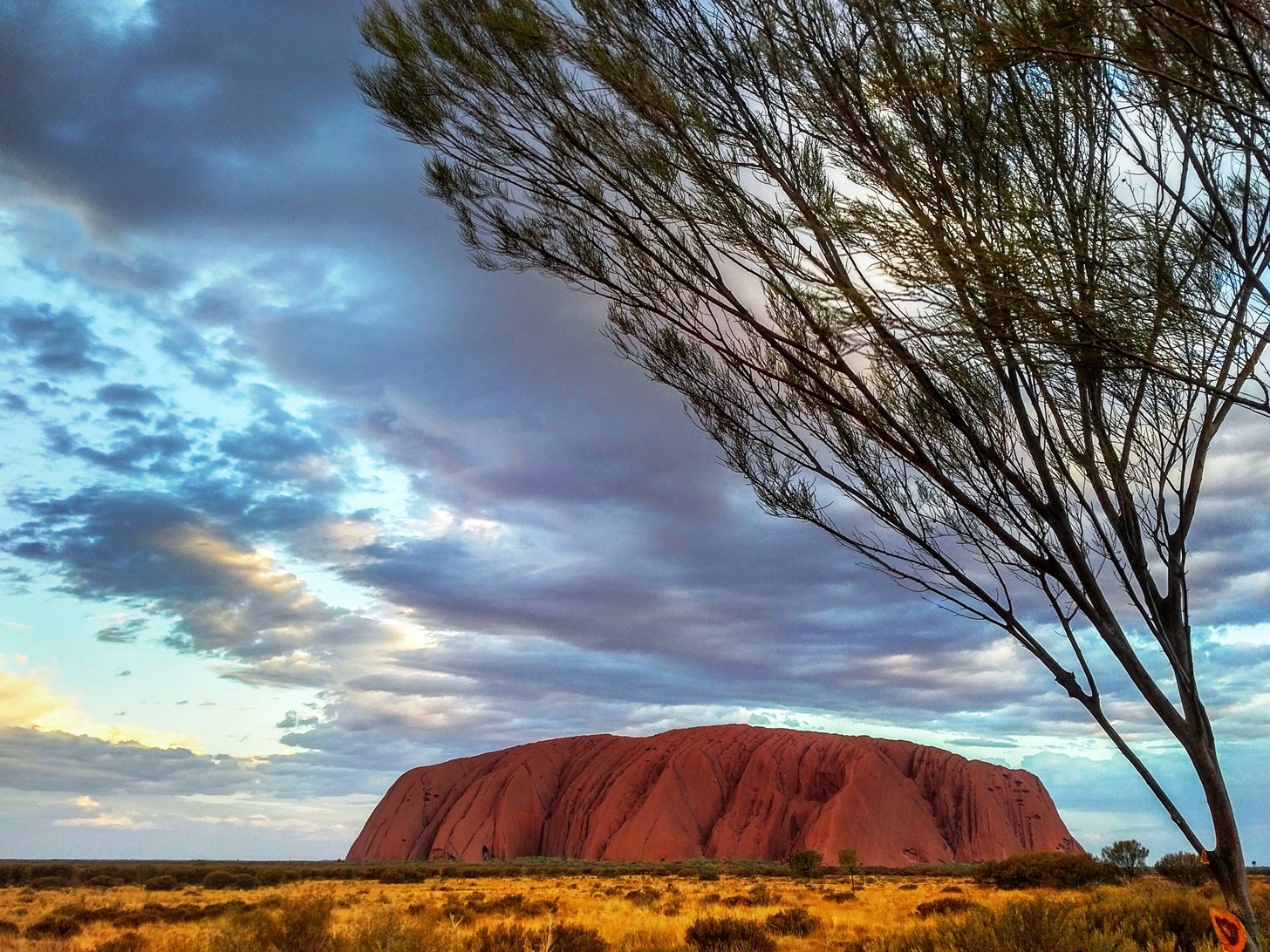 Uluru adopts a moody countenance at dusk.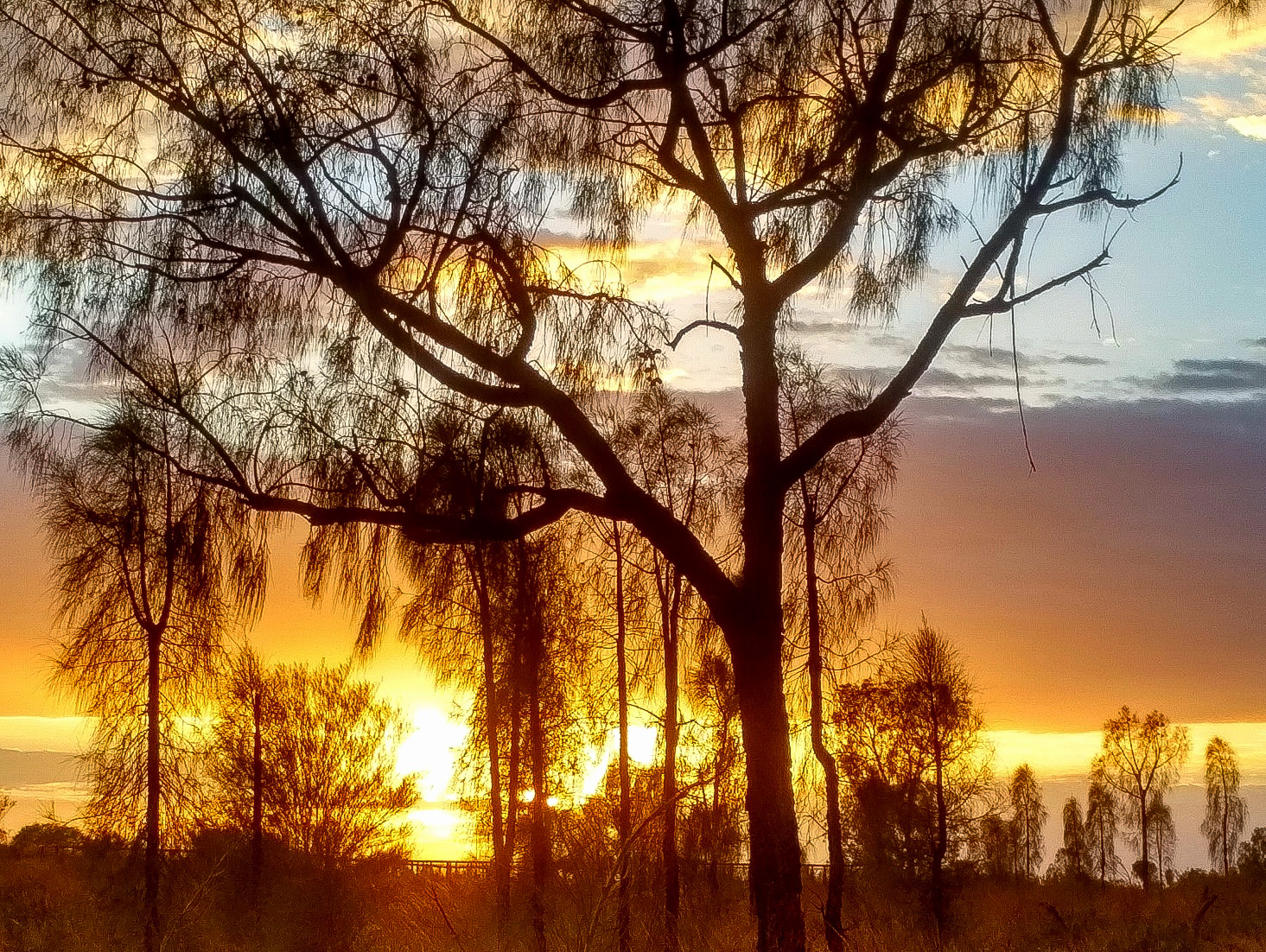 Outback sunrise through the Desert Oaks.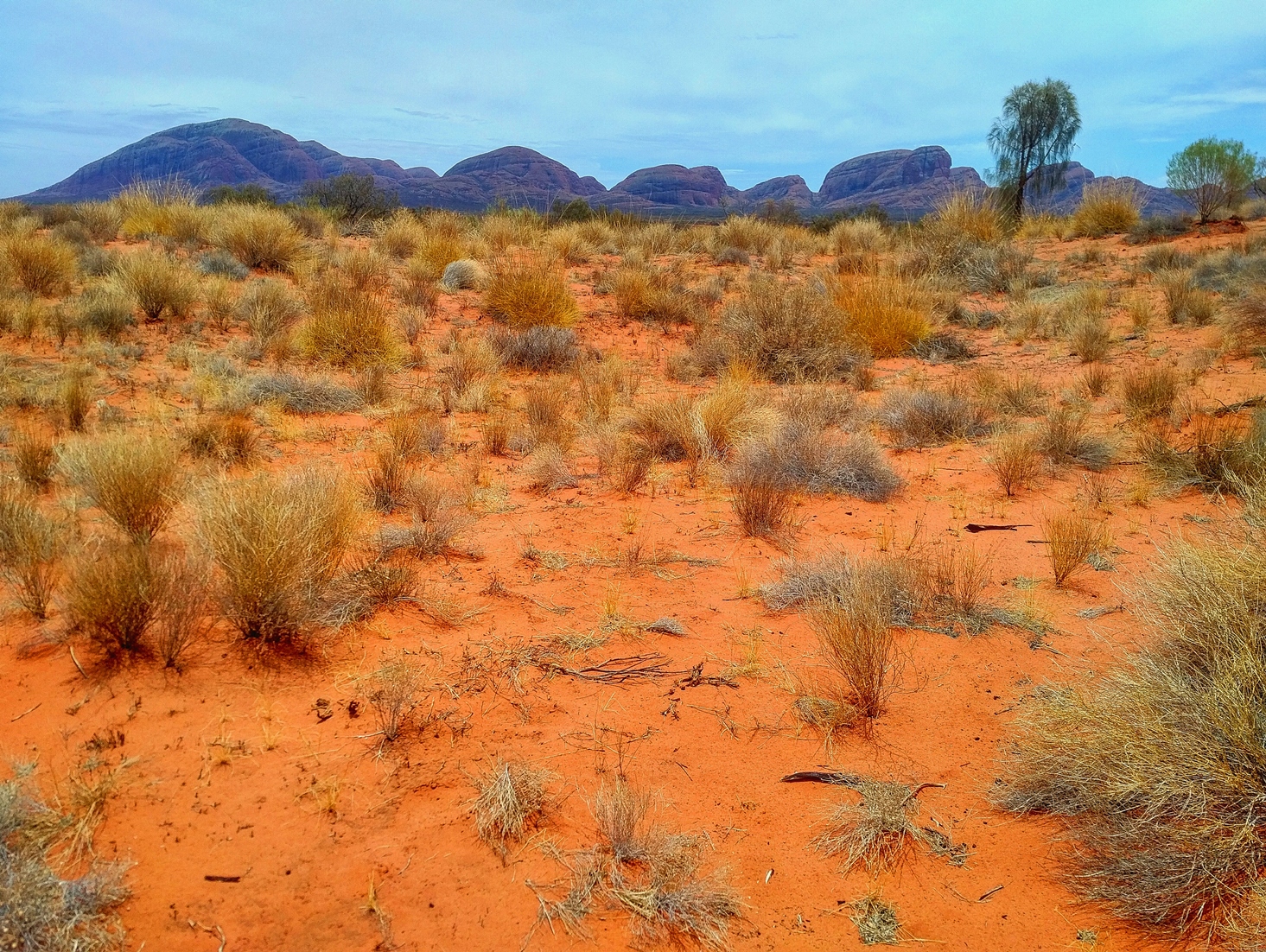 The unbelievable colours of the Australian Outback withthe Kata Tjuta mountains a striking contrast on the horizon. This ancient landscape is punctuated by "ikulyukulyu" (upside down plants) and spinifex.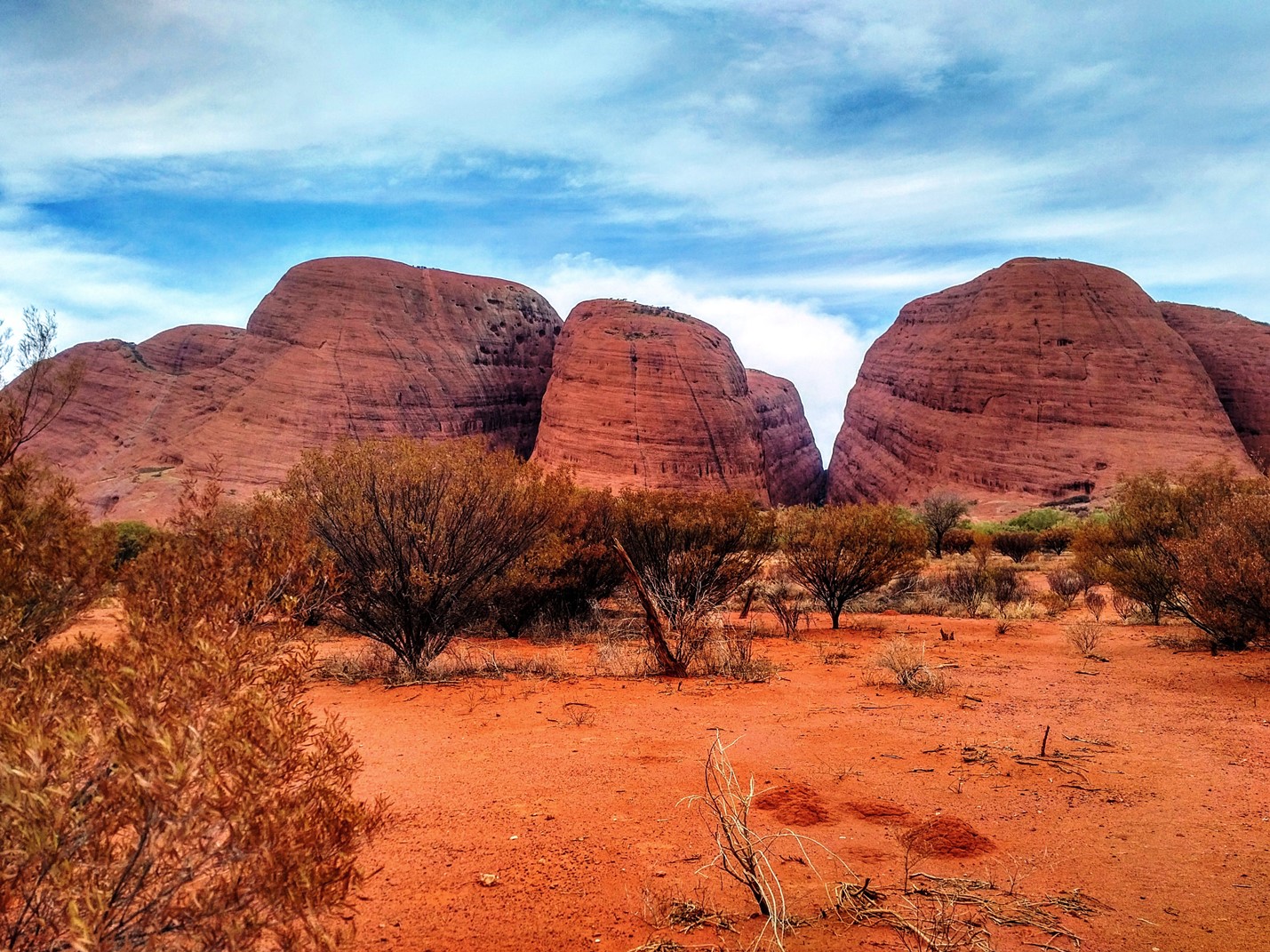 The magnificent red domes of Kata Tjuta. In the Anangu language this translates as "many heads".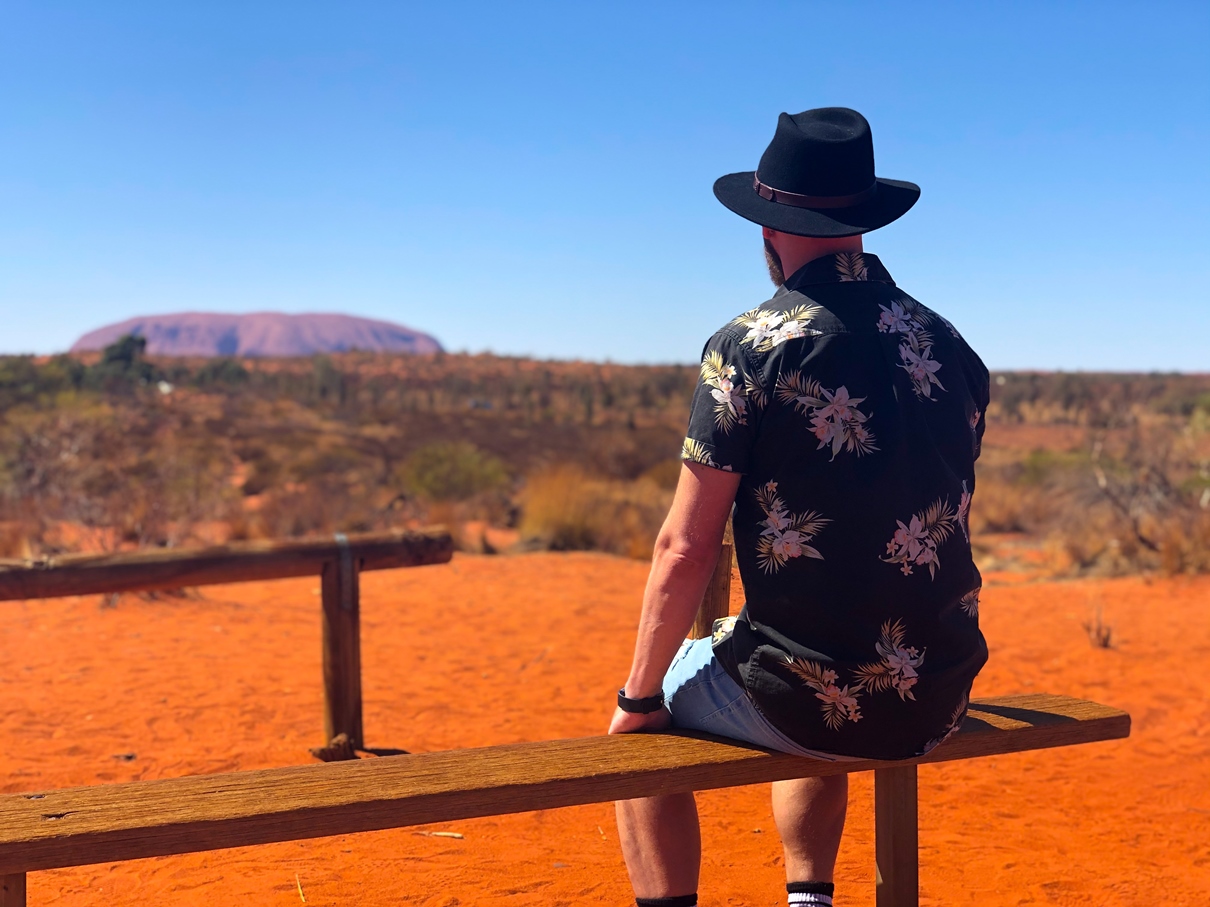 Taking in the view of Uluru from Yulara on my final morning.
travel tips, links & resources
Many head to Uluru having based themselves in Alice Springs. However, if you're pressed for time consider flying direct into Uluru's local airport (still called Ayers Rock airport).
It's incumbent on travellers to try to spend some money in the cafés which exist to train young indigenous people in the hospitality industry and help them to build a future. In Yulara the cafe is called Kulata. Service is slow but make allowances for trainees.
There are cultural and also political sensitivities around Uluru which in 2019 reached their peak through the introduction of a climbing ban. Uluru and the landscape surrounding it is a place the Anangu people, who have cared for it for thousands of years, hold sacred. Treat it accordingly.
If staying in the Yulara resort, note that all businesses charge a 2% card fee. On multiple transactions this can quickly add up - especially considering prices are exorbitant to begin with. If this bothers you, take plenty of cash.
Sunset and sunrise tours to Uluru are very expensive and being bussed around alongside irritating tourists can quickly kill the magic. If you can, avail yourself of a hire car instead. In temperatures above 30 degrees you'll be glad you did.
Outback flies, true to their reputation, are an absolute menace. If you don't like flies on your mouth, ears or eyes you may wish to invest in a hat net. Pick one up for around $10 in Yulara. That or you can go stereotypical Outback and buy a hat with dangling corks - but just be advised you'll be the only one wearing one.