Photographing the World's Most Exciting City
Where: London. England. United Kingdom, Europe.
What: Tower Bridge, Climbing the Millennium Dome, Greenwich Meridian Line, London Eye, The Shard, Thames Clipper, Saint Paul's Cathedral, Houses of Parliament, The Gherkin, Lloyds of London, Camden Lock, The South Bank, Tate Modern, GLA Armadillo, Banksy Graffiti, Big Ben, Iconic London Underground roundel, The Walkie Talkie, The Cheese Grater, Iconic red bus and telephone boxes, London Eye, TV-am at Camden Lock, The London Studios, BBC White City, BBC New Broadcasting House.
When: 1978 and ongoing.
How: London Underground (Tube), Black Taxi, Walking, Thames Clipper river cruise, Emirates cable car.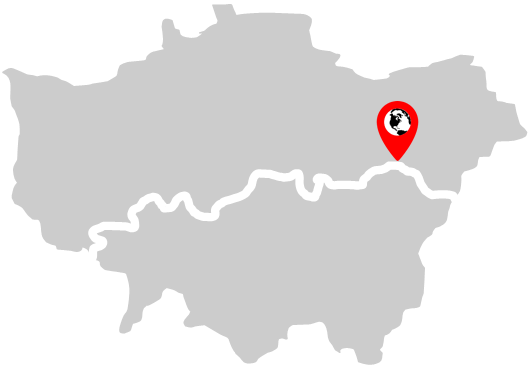 "When a man is tired of London, he is tired of life;
for there is in London all that life can afford."
Dr Samuel Johnson, English Writer
...goes Samuel Johnson's famous maxim and, indeed, he is not wrong. Having been to some of the key international cities now, including Cairo, New York, Moscow, Tokyo, Berlin, Istanbul, Toronto and Paris, it is only now that I can really appreciate London and its international significance. At time of writing, I have been to some forty five other, lesser-known, capital cities and, whilst many of them have something to offer, and whilst I have enjoyed all of them for different reasons, there is, to lift the famous line from 'Alice in Wonderland', no place like London. I grew up on London's eastern fringes and so you could reasonably assert that I would say that, wouldn't I? However, even accounting for my biased perspective, there really is no place like London.
London has life and a diversity in culture; it has monarchy and poverty rubbing shoulders; it has a place for everyone and it has an almost unsurpassed depth of history. Every cobble and every stone has some event or someone of import connected with it. It has a calibre of iconic buildings and world renowned attractions that other world capitals can only dream of. London is simultaneously both cutting edge modernity and historical touchstone. It is an international city in every sense of the word - and it is crammed full of people. Everywhere. Despite being from this part of the world, the great irony is that I probably could never live there. London is an incredible place to visit but Iiving there is a different experience entirely. So, the place I grew up in is now the place I visit for a weekend; it's an international city break in my own country and one I repeat as often as possible. Here is a small selection of some of my favourite photographs from my visits to the British capital.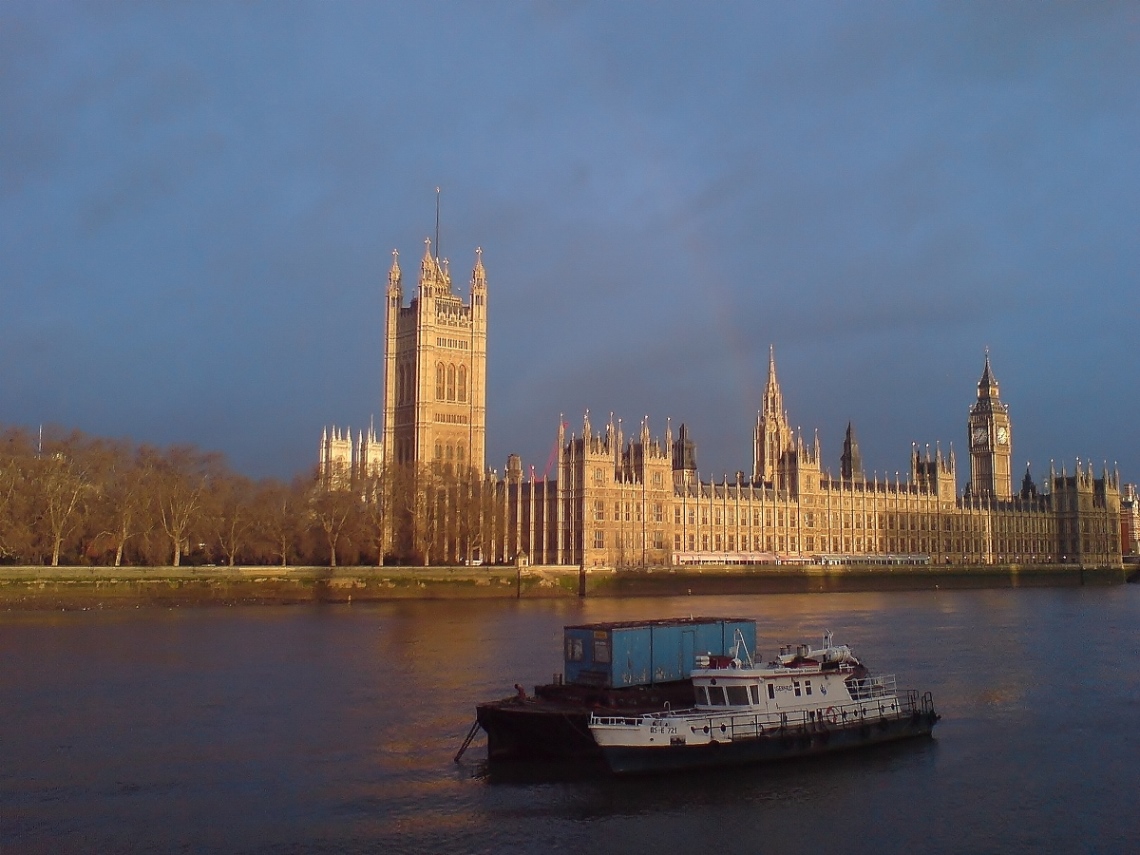 The Houses of Parliament and the Big Ben clock tower in the City of Westminster.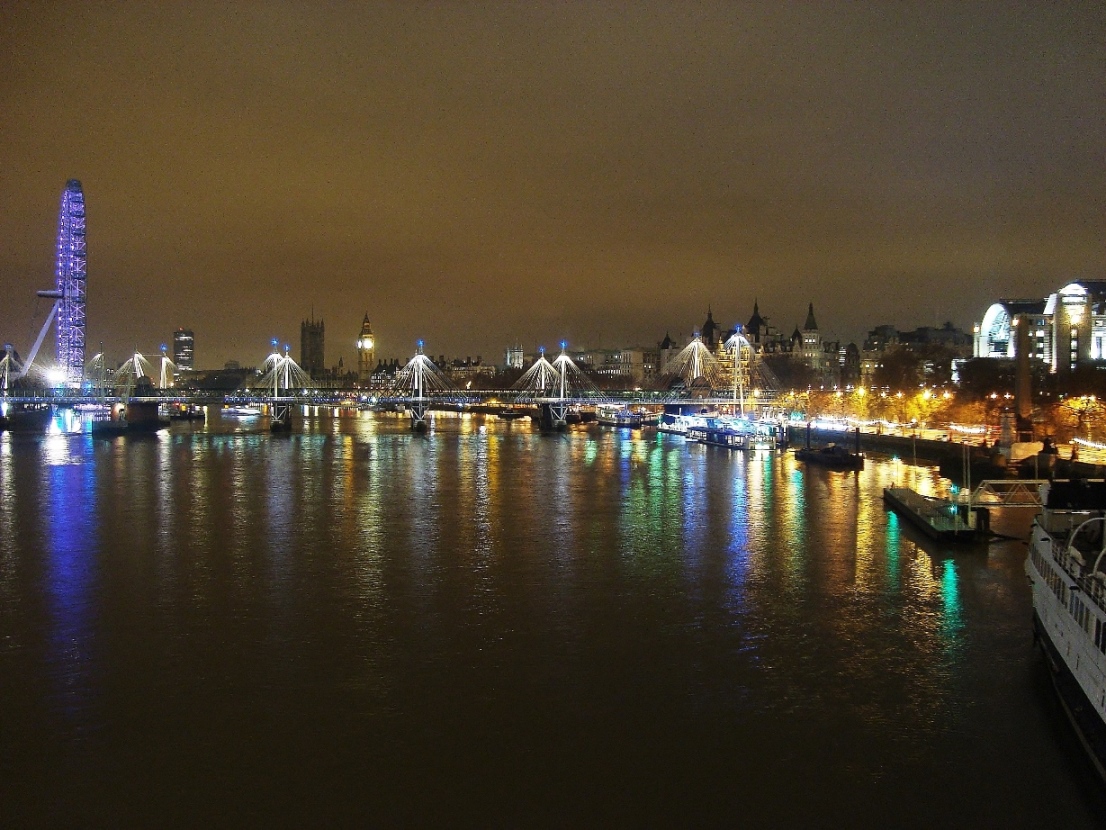 The unrivalled glory of the River Thames at night with its Millennium Bridge, The London Eye, Big Ben and the Houses of Parliament. London is, without doubt, the most beautiful city in the world.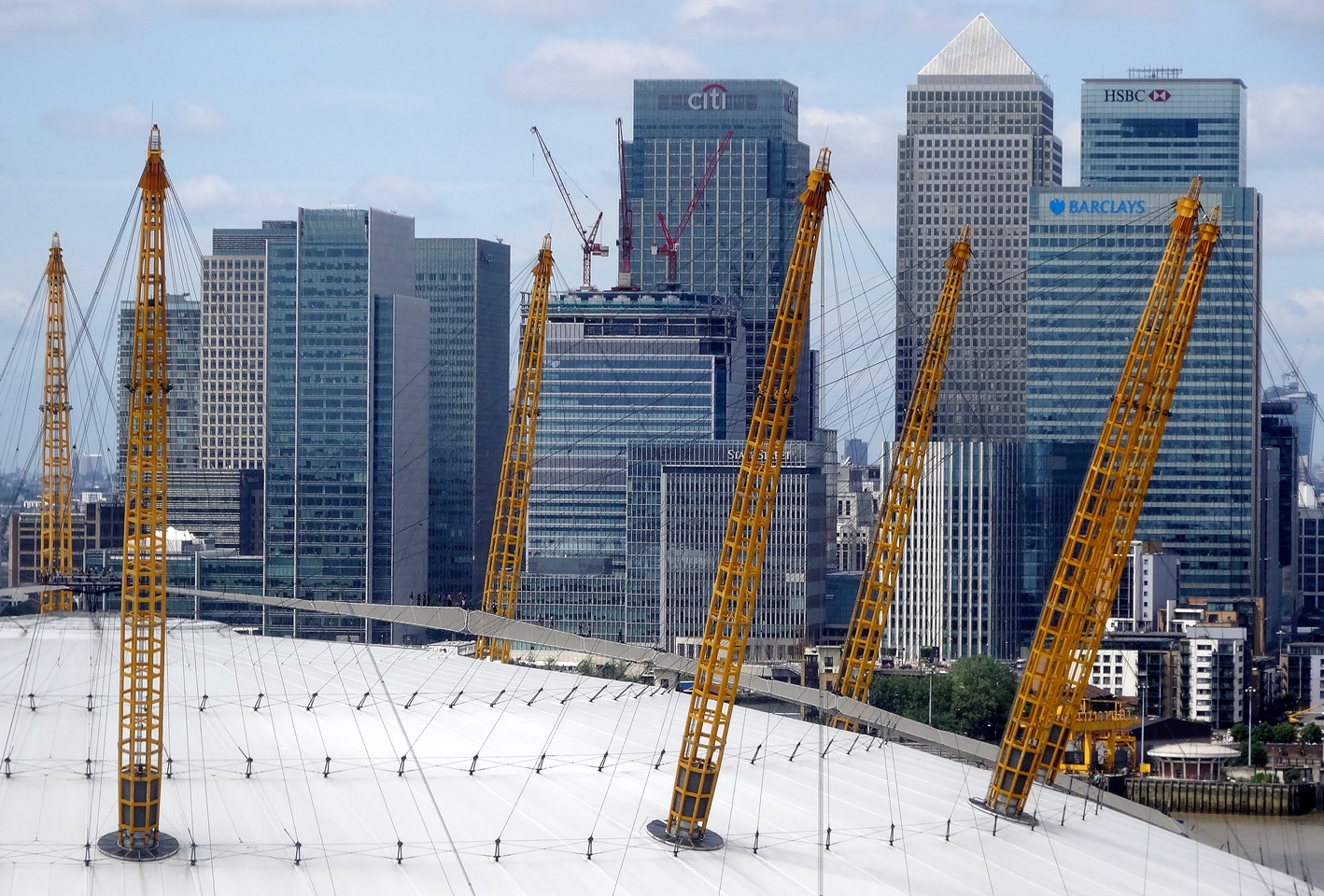 The Millennium Dome foregrounding a spectacular Canary Wharf as seen from the new Thames cable car.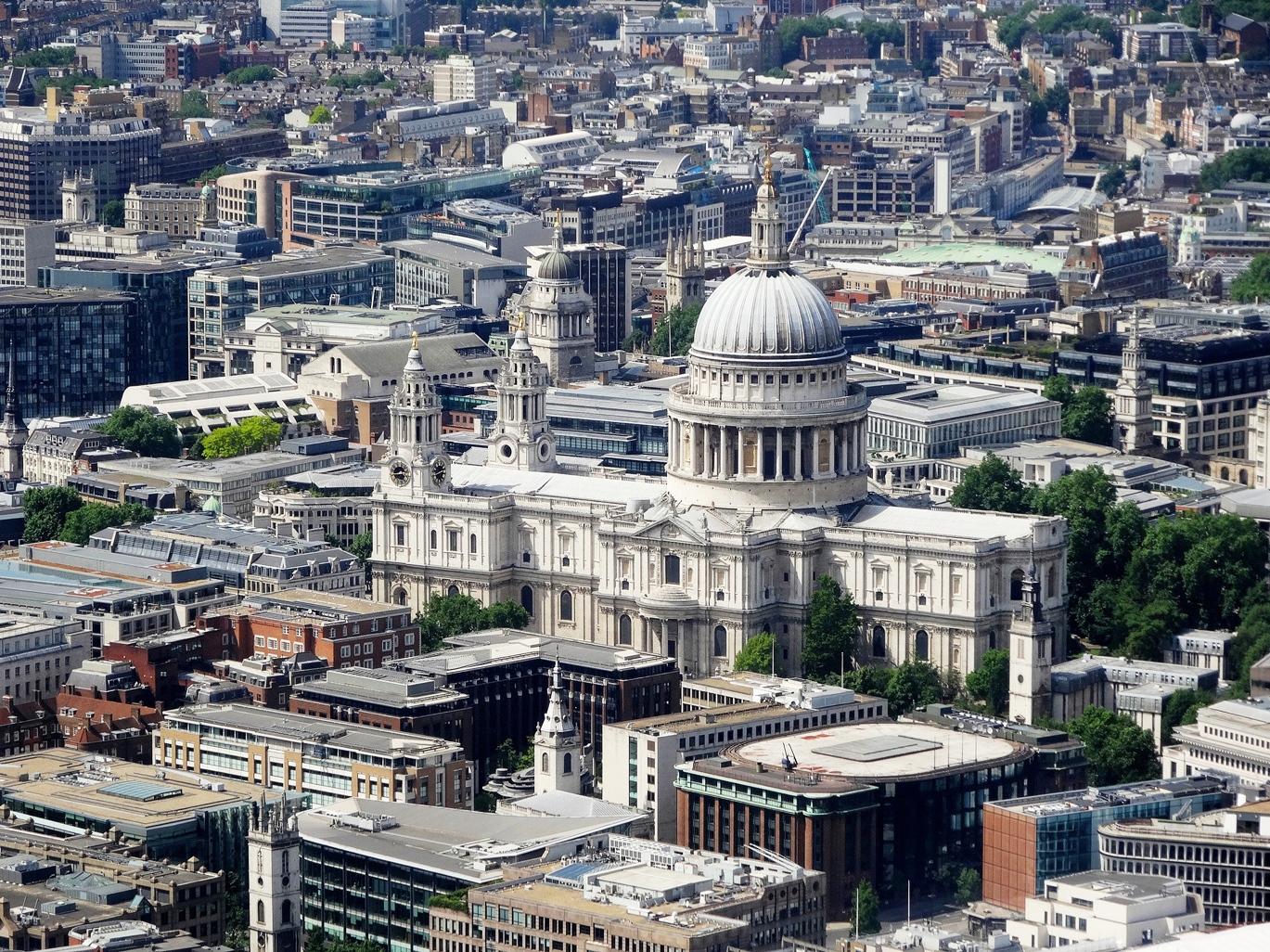 Saint Paul's Cathedral amid a built-up city. Seen from the top of London's Shard.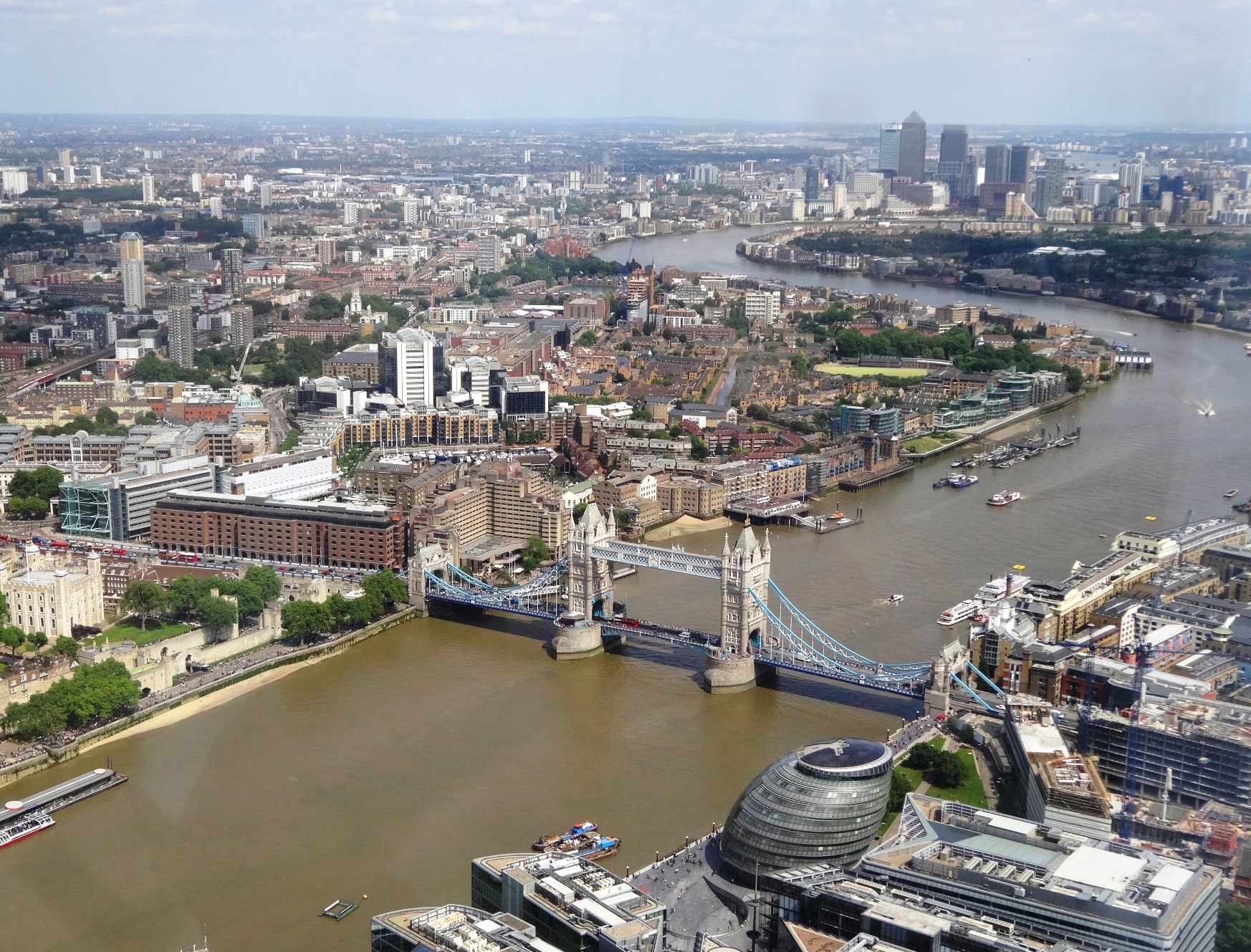 The view of London out towards the east and Canary Wharf as seen from London's newest building - The Shard. Foregrounded is the GLA Armadillo building and Tower Bridge. I love the way the Thames meanders into the distance in this shot.
An iconic lamp along the River Thames' South Bank.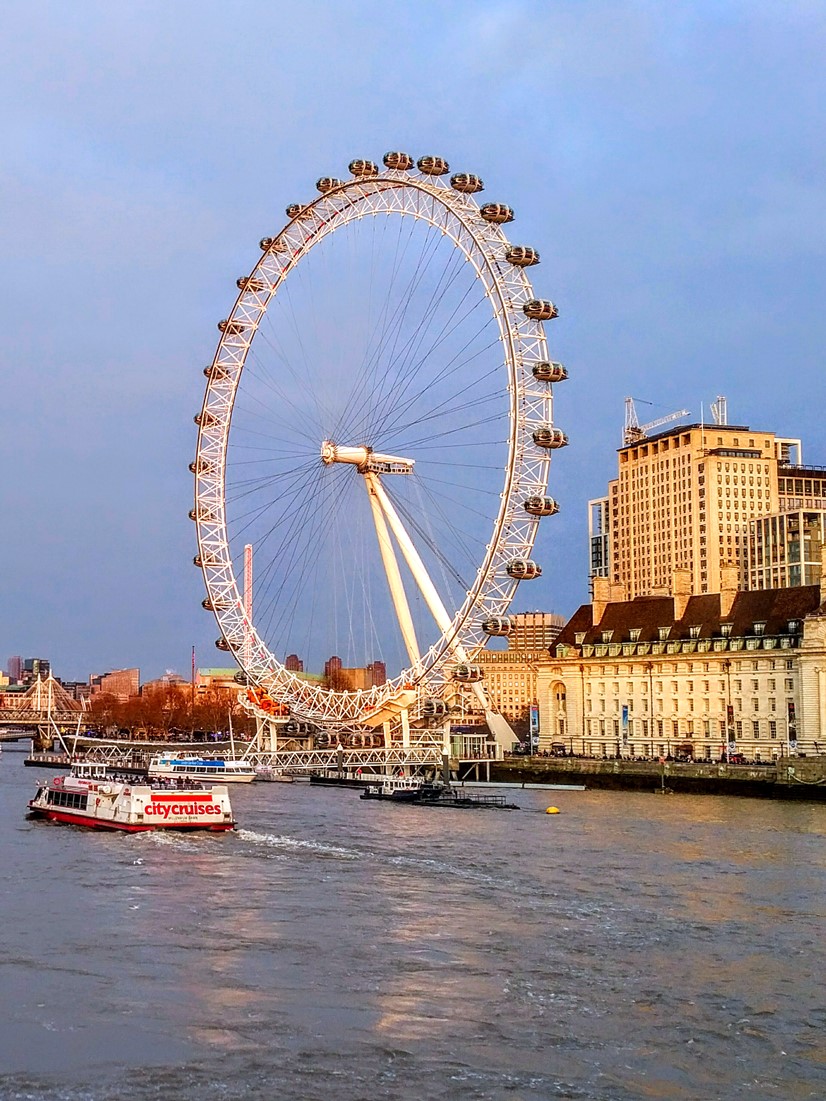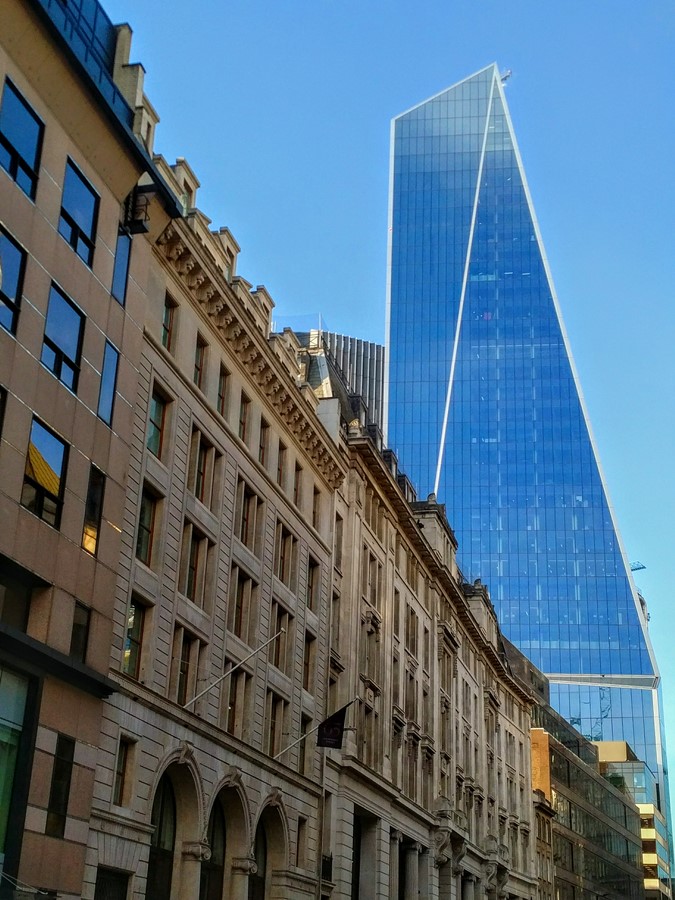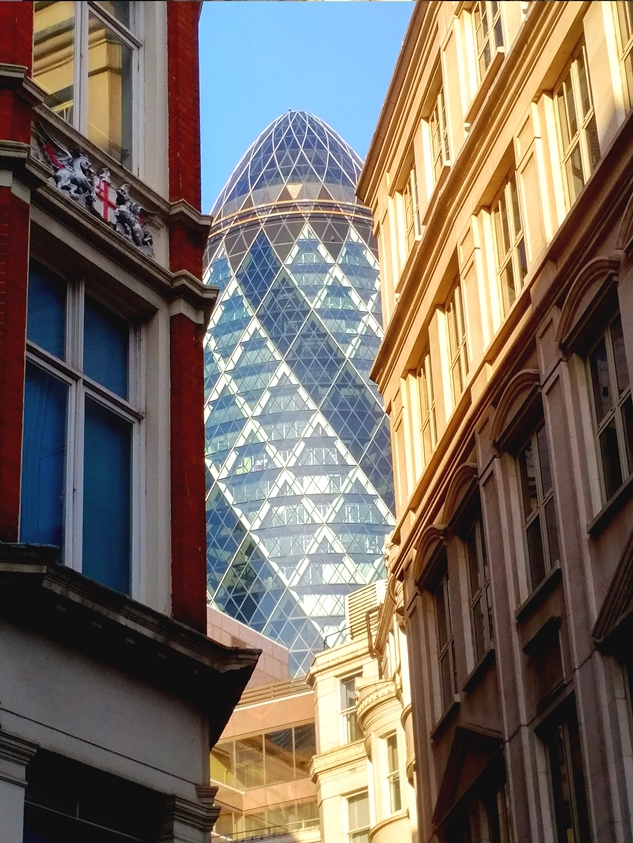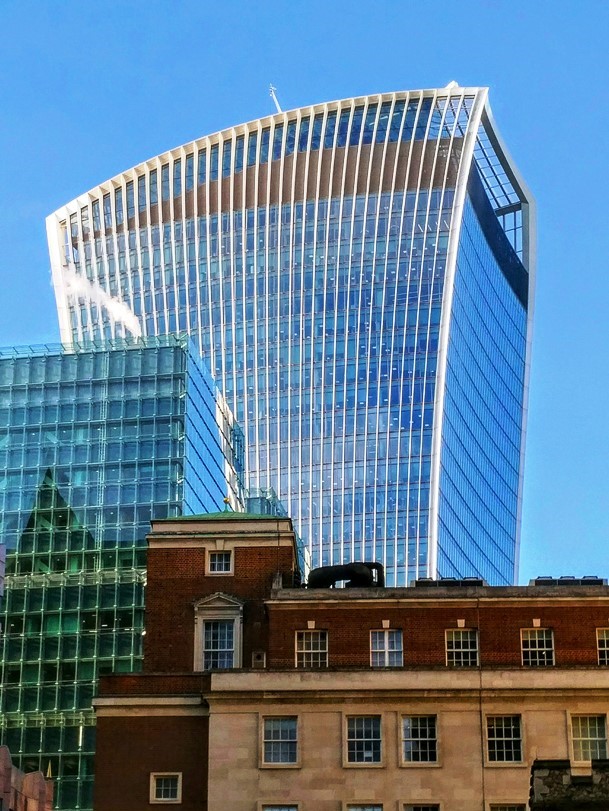 London's new architecture: The Cheese Grater, The Gherkin and the Walkie Talkie.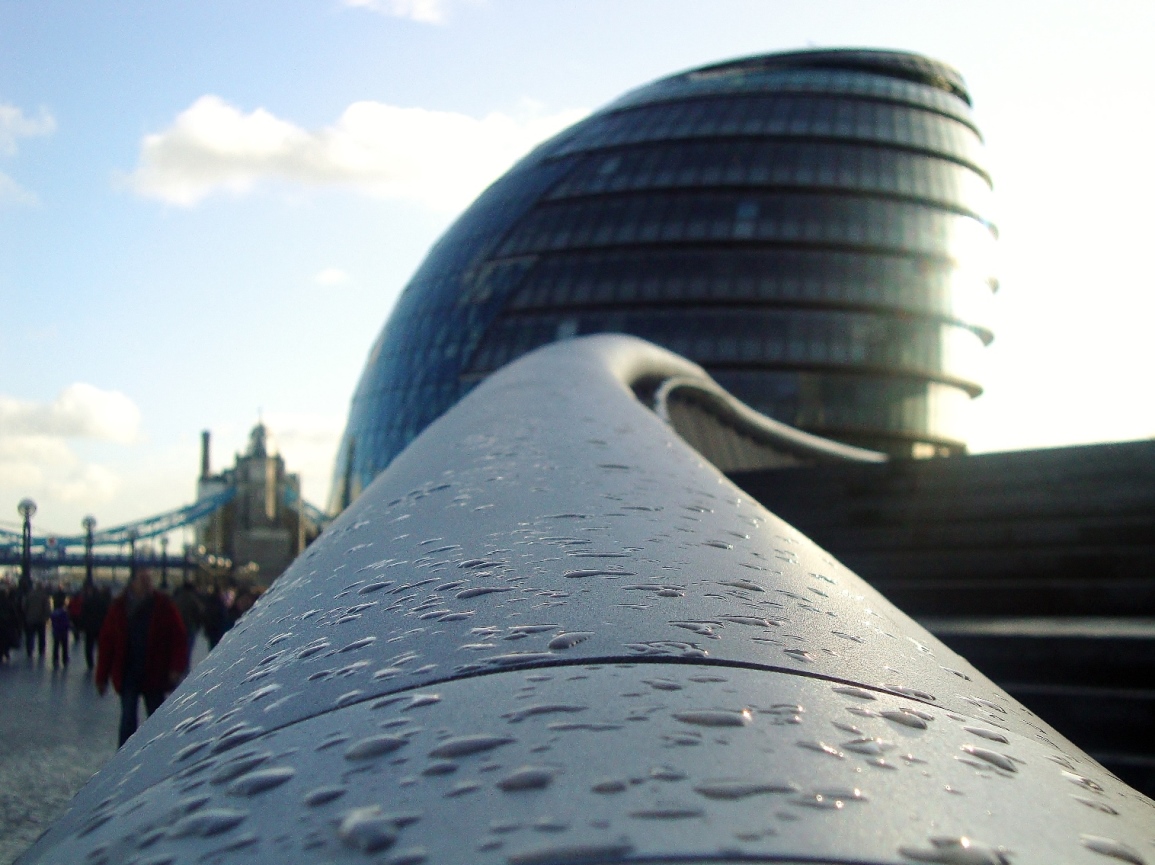 The Greater London Authority building, also known as the Armadillo, foregrounded by a rain-covered banister.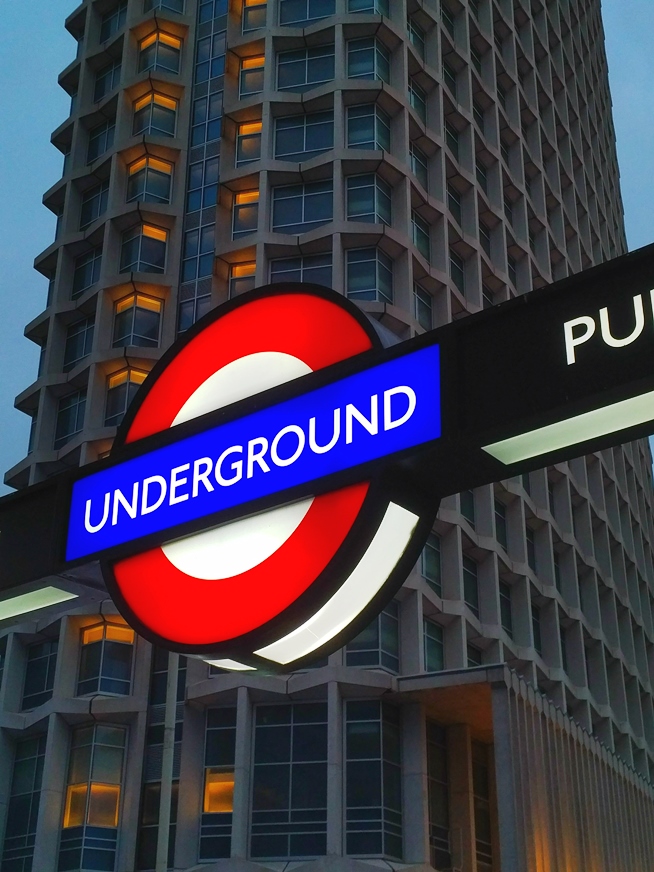 An illuminated and iconic London Underground sign foregrounds Centrepoint.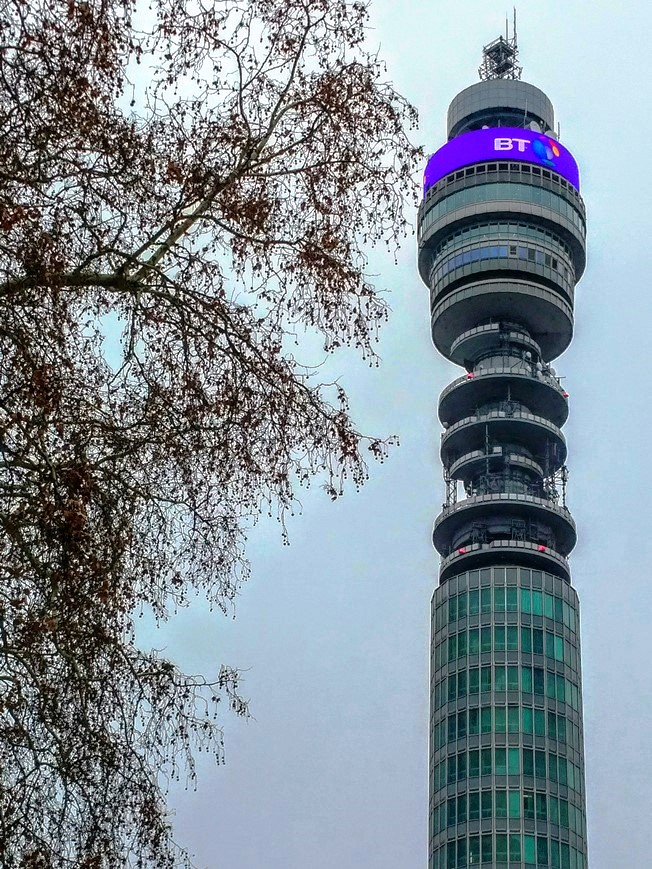 The British Telecom Tower in Fitzrovia.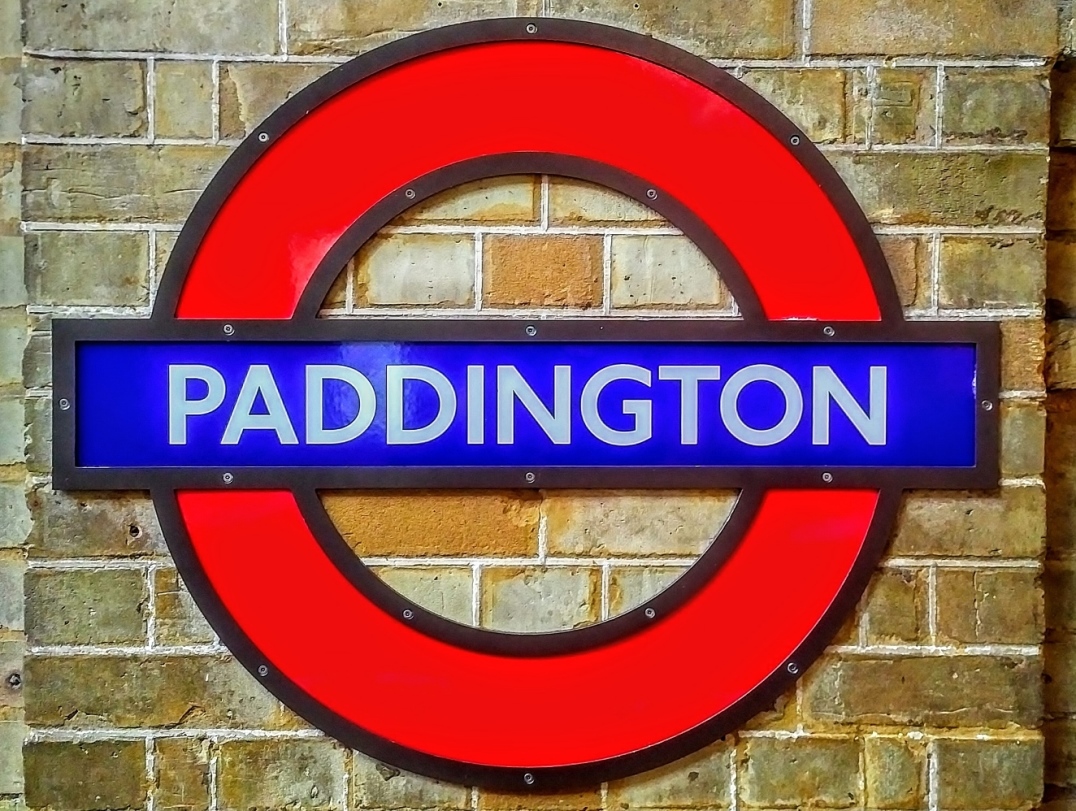 The most iconic of travel signs, imitated around the world but never bettered, set against London's wonderful yellow brick. The house I grew up in was built of this stuff and so I have a bit of a thing for the yellow brick buildings of London and the South East - something you never knew would speak so much of home - until you leave it.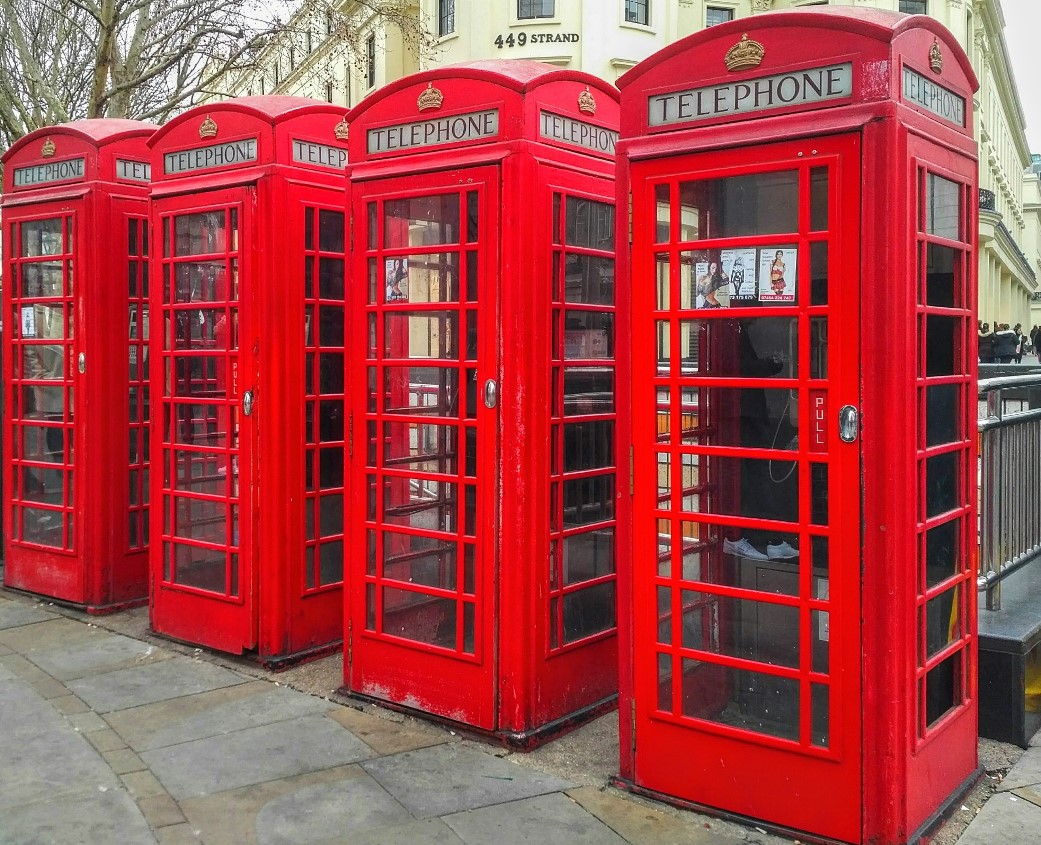 Four iconic red phone boxes in a row along The Strand.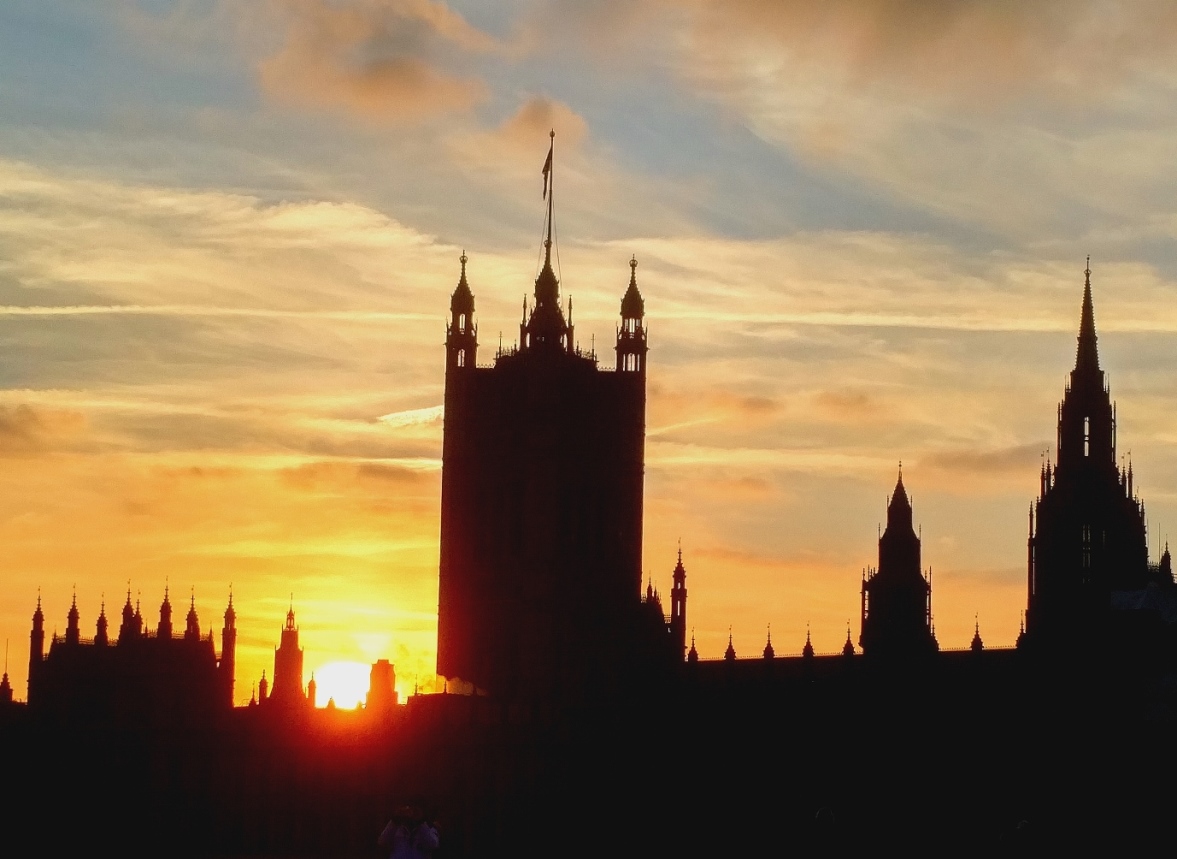 The sun sets over the Palace of Westminster.
travel tips, links & resources
The quickest way to get around London these days is to take the tube - and the quickest way to pay for the tube is by purchasing an Oyster card and loading it with funds. Both of these measures mean you won't be stuck in traffic and won't get held up fumbling for change to purchase single journey tickets.
Try to head a little off the beaten track once you have seen the more obvious landmarks. East London, in particular, is well known as an up and coming artistic and boheme part of the city.
Brick Lane, home to the city's Bangladeshi community, is an awesome place to go for a real taste of East End London.
A walk along a section of the Grand Union Canal at Camden is a wonderful way to spend an afternoon - after a visit to the world famous market.
East London is also home to the most impressive remnants of Banksy art work. If you're in the area, keep your eyes peeled and possibly check out a guide before setting off.
A trip to London would not be authentic without tasting the traditional food of Cockneys: Pie and Mash. These shops are becoming increasingly rare so pop in and eat like a local while you still can. If you're extra adventurous you could add jellied eels to your order of pie, mash and liquor.