An Autumnal City Break to the Wonderful Dutch Capital
Where: Amsterdam. Netherlands, Europe
When: October 2003
What: Anne Frankhuis, Amsterdam Coffee Shops, Damrak Canal, Prinsengracht Canal, Sloten Windmill, Westerkerk Church, Red Light District.
Country counter: +1 country
Illnesses or mishaps: Witnessing a rather unpleasant incident in one of Amsterdam's traditional coffee shops.
Amsterdam is instantly loveable and is even more so during the Autumn. Walking along the canals with orangey red leaves falling from the trees, windmills perched elegantly on river banks, and the cosy traditional coffee shops with their array of bottle and liquors (some looking more like Victorian chemists than cafes) offering warmth from that Autumn nip in the air and a friendly face means the city is a delight in which to be. Amsterdam's canals and cobbled paths do not lend themselves very well to cars meaning that many of the city's most picturesque spots are peaceful and completely unspoilt by traffic. Amsterdam is one of the few places in the world I would revisit in a heartbeat going against my normal mantra of "once it's done, it's done - go somewhere different". Seeing where Anne Frank's house was located on Prinsengracht, tucked away on a quiet canal side, was evocative, although the queues to get in were, unfortunately, prohibitive.
Amsterdam is also a destination of contrasts. The sleepy, autumnal canalways with welcoming locals on push bikes peddling by are sharply juxtaposed by the seedy red light district of the city. Everyone who visits Amsterdam ends up in the Red Light District at some point during their stay - many out of a sort of grim fascination, others with more dubious intentions (I place myself in the first category just in case you were wondering). The district is a kaleidoscope of colourful lights, jaw-dropping sights and drug-dealer frights: larger than life women beckon would-be punters from specially-designed floor-to-ceiling windows, men openly offer "hash?", "ecstasy?" and general "good stuff, man" from the district's darker corners, and menacing security men guard basement entryways to who-knows-what. Like most capital cities, Amsterdam has a darker side and good job too as it makes for an interesting time as a tourist.
Unfortunately, these were the days of my 35mm camera meaning that many of the photographs I have of this, possibly the loveliest city break I've experienced, are dark, fuzzy and few in number. It's a shame to talk about such a delightful city with such poor photographs.
Autumnal view from along the Amsterdam's Prinsengracht Canal - my favourite photograph from this trip.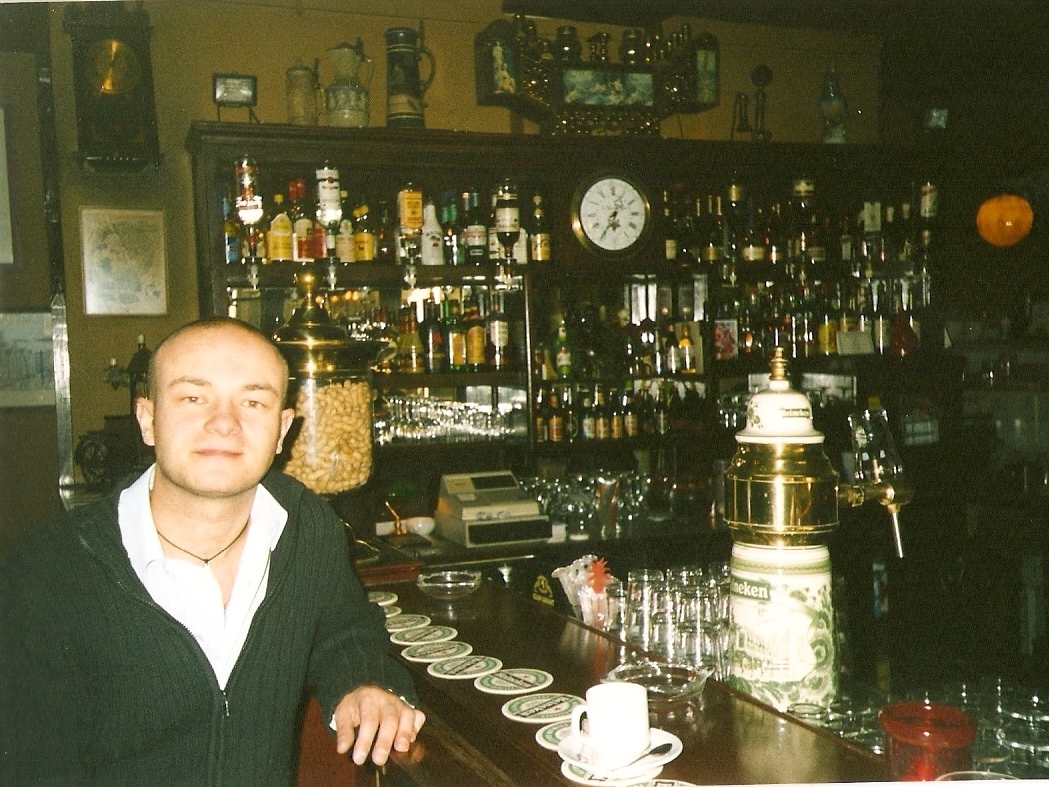 In a traditional Amsterdam coffee shop.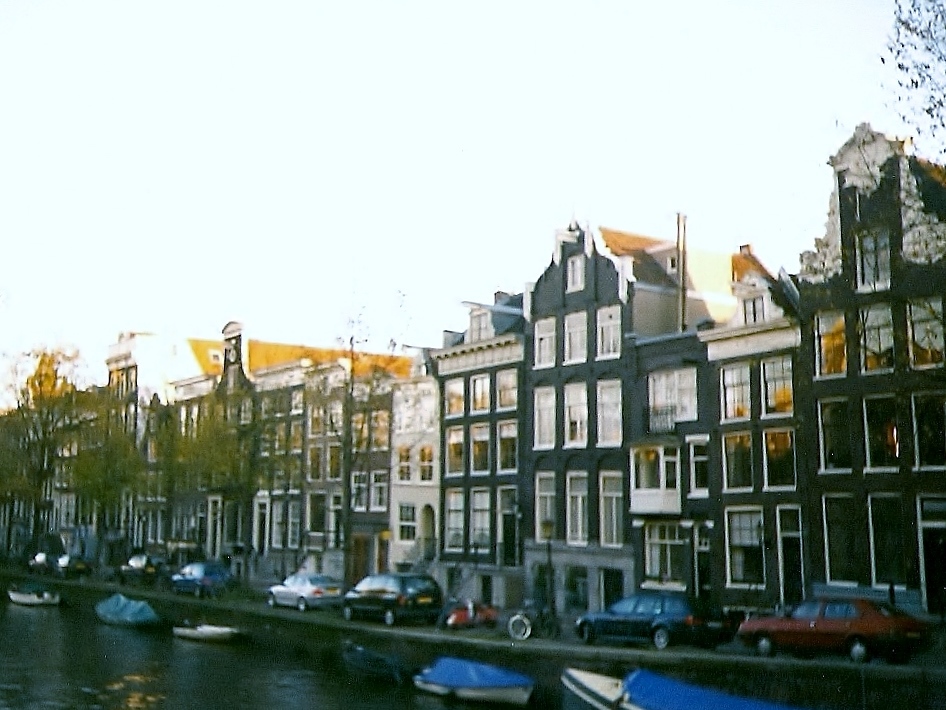 The quintessentially Dutch Damrak Canal.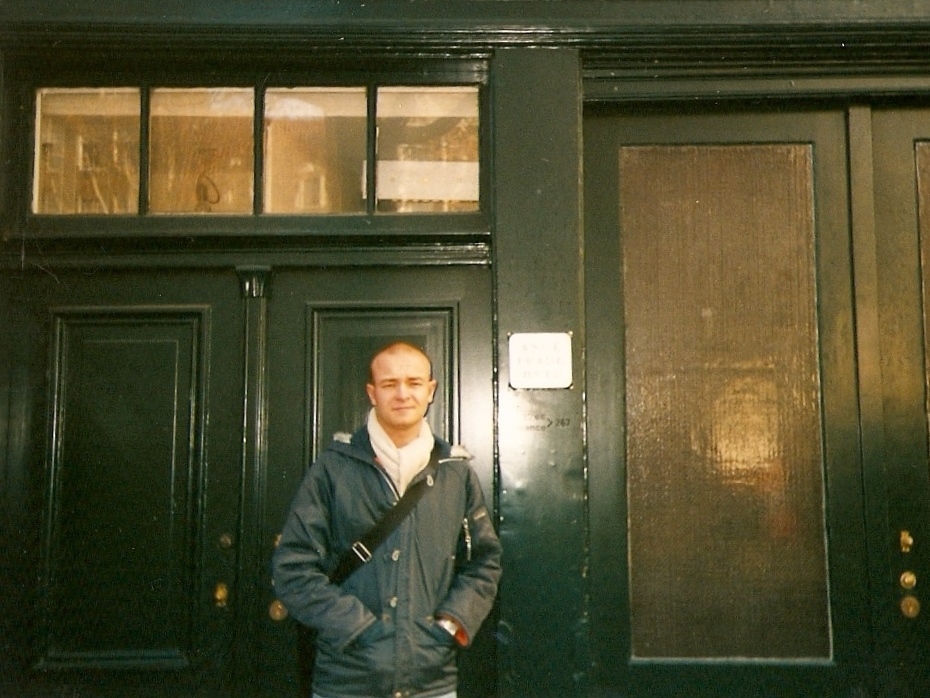 Outside Anne Frank's house.
travel tips, links & resources
Make sure you stop into some of the traditional coffee shops in Amsterdam. They are quintessentially Dutch in their hospitality and surroundings and are a cosy way to escape the wesather if you happen to be visiting the capital in winter.
Do like locals do and hire a bicycle as a quick and easy way to get around the city.