A Road Trip Across Iconic Ulster
Where: Belfast, Derry/Londonderry, Giant's Causeway, Carrick-a-Rede, Dungiven. Northern Ireland, United Kingdom. Europe.
When: May 2012
What: Iconic London/Derry Murals, West Belfast Murals, The Giant's Causeway, Carrick-a-Rede Rope Bridge, C.S. Lewis statue, the Northern Ireland Assembly at Stormont, Shankill Road, Belfast Peace Line, Titanic Museum, H&W shipyard, Belfast City Hall, the Big Fish.
How: Flights, hire car, walking.
Country counter: +1 country
Illnesses or mishaps: Missing our outgoing flight and having to book another.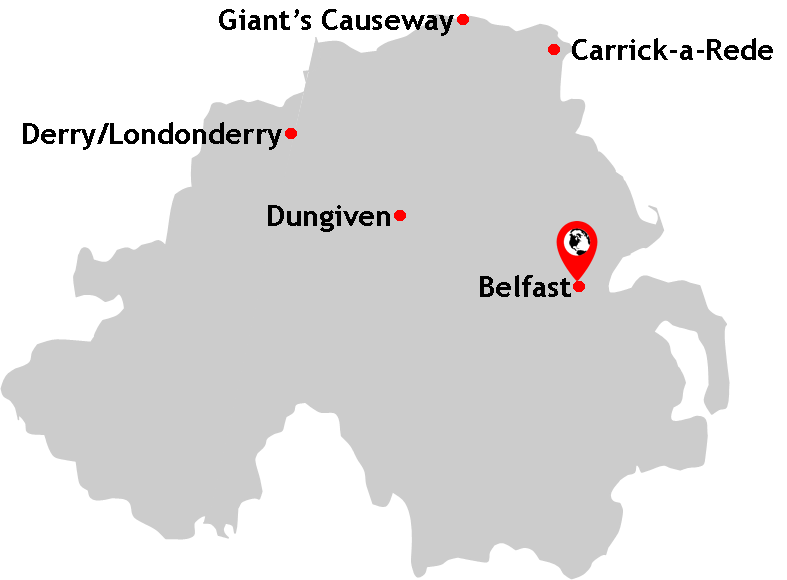 Northern Ireland is fighting back tenaciously against its reputation as a troubled place of bombs, violence and religious intolerance. Indeed, Belfast was considered to be so unattractive as a city break that it became one of the "Three Bs" from which travellers should steer well clear: Beirut, Baghdad and Belfast. The transformation from troubled isle to tourist destination is certainly not absolute. Bold strides earlier on have become a little more tentative in light of a recent resurgence in bombings and increased political instability at Stormont, the Northern Ireland Parliament. It is perhaps ironic that Northern Ireland's troubles over the last five decades have added to its allure for those travellers seeking out dark tourism experiences. Despite the sometimes grisly images projected abroad, I found Northern Ireland to be one of the friendliest places I have ever been to. Indeed, what you expect to be brief conversations with locals about where to eat end up lasting for minutes rather than just seconds. This may surprise many whose understanding of Northern Ireland is predicated predominantly upon news images of security fences, violent murals with balaclava-wearing, machine gun-holding soldiers and I.R.A. bomb explosions.
This was my second visit to Northern Ireland, having made a botched attempt to see the place many years back, armed with two drunken friends, a bad cold and a very cheap camera. We never made it outside of Belfast and only managed a quick tour on a city sight-seeing bus before heading back to Yorkshire. This visit was about setting the record straight, seeing what I had missed and heading outside of the obvious lure of the capital Belfast. Inexpensive flights from Manchester convinced me to give Ulster another try. Whilst the new Titanic Museum along the banks of the Lagan River did little to entice me, the chance to see the iconic Giant's Causeway along the northern coast certainly did. So, armed with a shopping list of landmarks and sights, which included an obligatory tour of the murals in London/Derry and in West Belfast, the only way forward was to rent a car and travel in comfort across the iconic land of Ulster. The unforgiving weather on day one made us very glad that we had chosen to do just that...
Belfast isn't just a city - it feels like a capital with its imposing buildings, architectural grandeur and wide boulevards. Our time in the Northern Irish capital was short so we made best use of the hire car, seeking out the Belfast Peace Line in West Belfast as well as a walk down the famous Shankill Road. Murals looked down upon us from all around. Their garish colours and often artistic (but sometimes simpler) depictions of historical events blended politically-explosive language and a whole host of acronyms I didn't understand. Indeed, a tour of the murals of Ulster - wherever they may be situated - is simultaneously a journey through the seemingly irreconcilable complexities of Northern Ireland itself, offering a glimpse into the combustible fusing of religious and political forces which continue to shape the direction of the nation.
There was a buzz around the site of the new Titanic Museum built next to the old shipbuilding yard slipways which constructed the ill-fated R.M.S. vessel. The huge and iconic H&W yellow cranes still loom large on the skyline, eclipsing Belfast's newest £77m attraction. Directly next to the new museum lay the little, inauspicious offices where the Titanic herself was designed. Admittedly this all felt a little unethical to me, especially having a gift shop selling tea towels upon which the Titanic's doomed hull was emblazoned. I'm not sure I would want to do the washing up with a tea towel which recalled the deaths of hundreds. Titanic Belfast can be seen as an extension of the Dark Tourism industry, tourists' mawkish interest in the ill-fated and in the deathly. I, on the other hand, preferred to buy a coffee and take photographs of the building itself - designed to replicate the shapes of Titanic's hull as well as the jagged nature of the historically-infamous icebergs.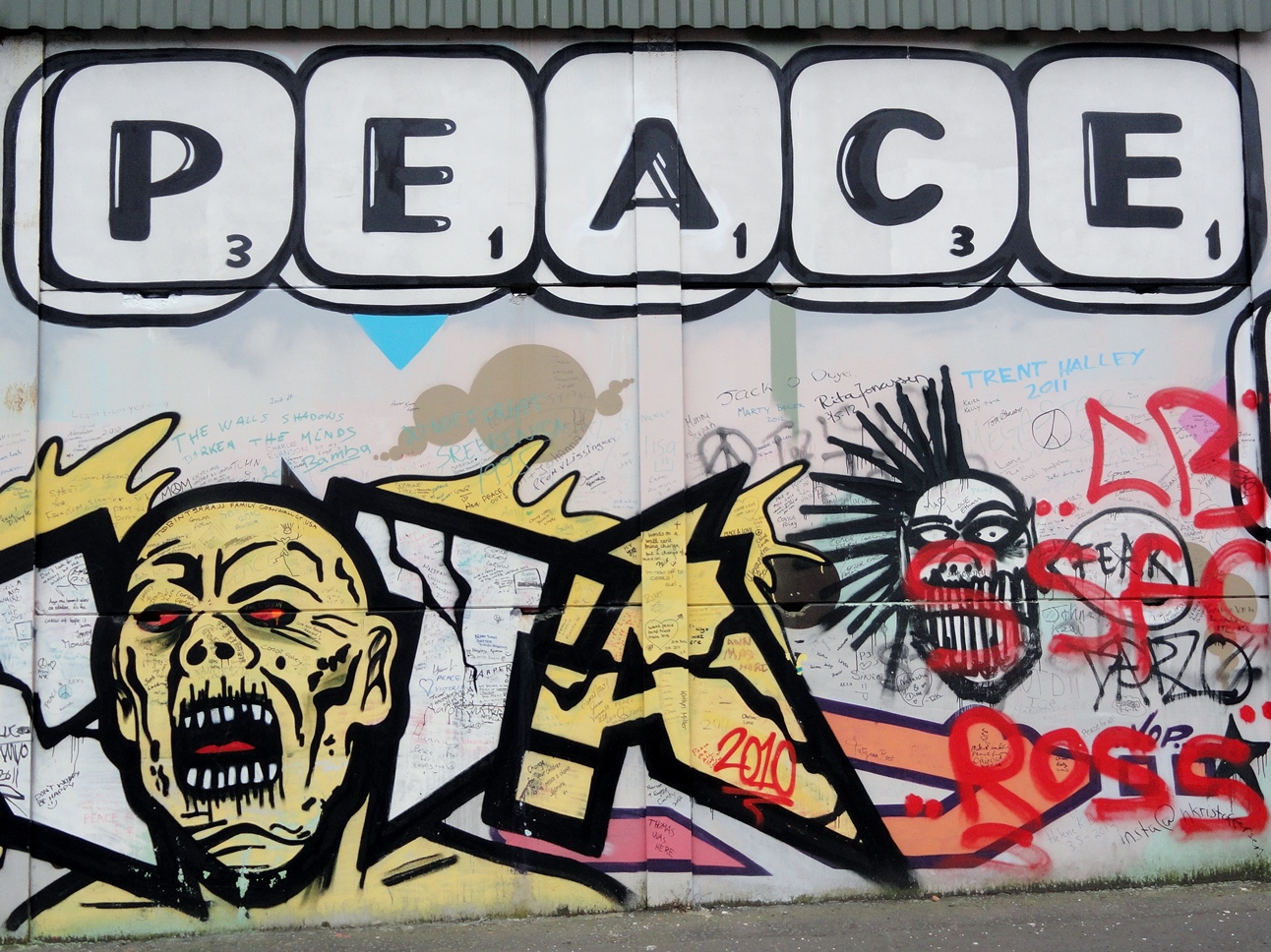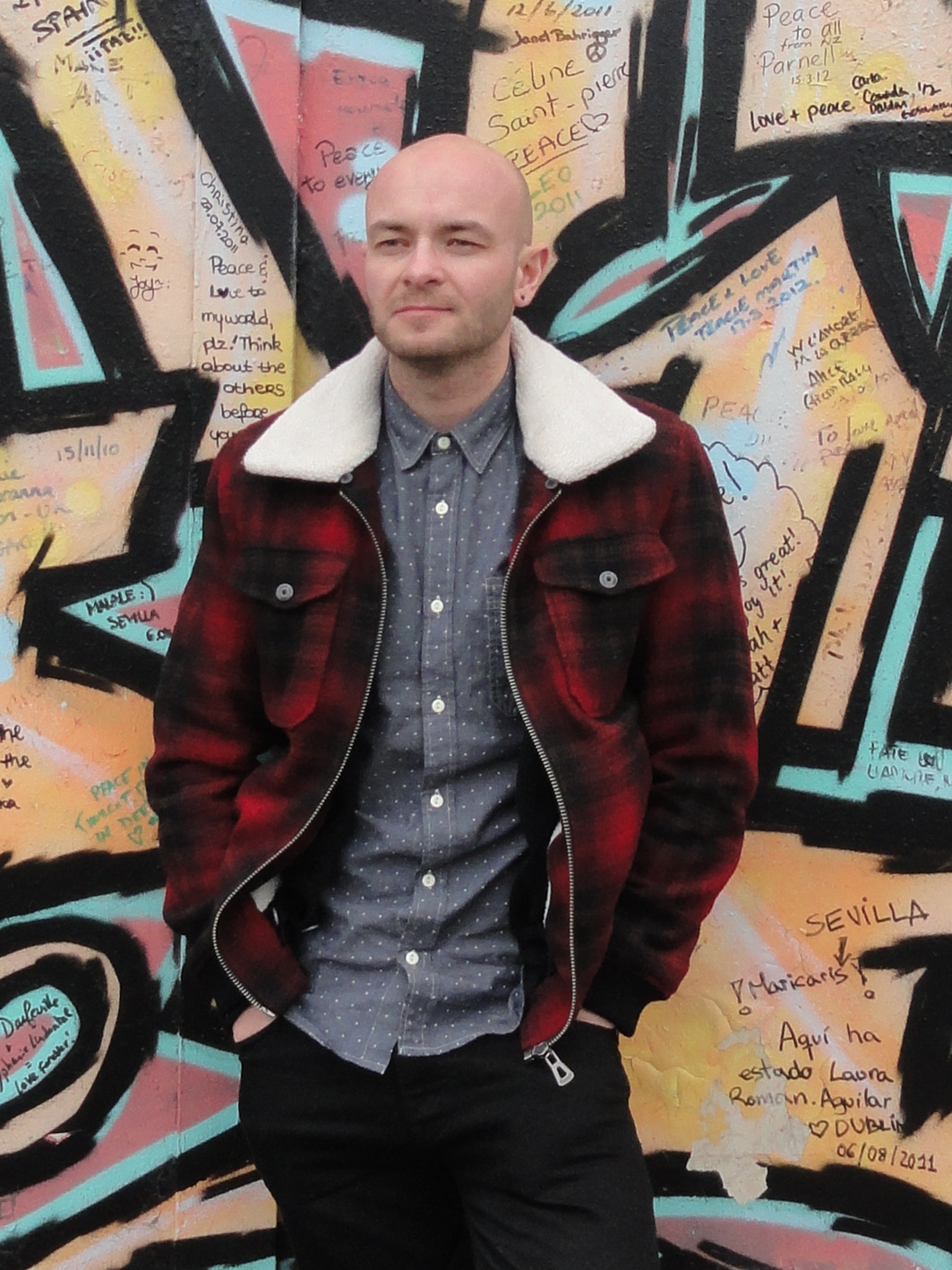 The Peace Wall in West Belfast which separates Protestants from Catholics and thus Unionists from Nationalists. The wall, perhaps unsurprisingly for a country which spawned the murals approach to protest, has become a canvas upon which to project politics.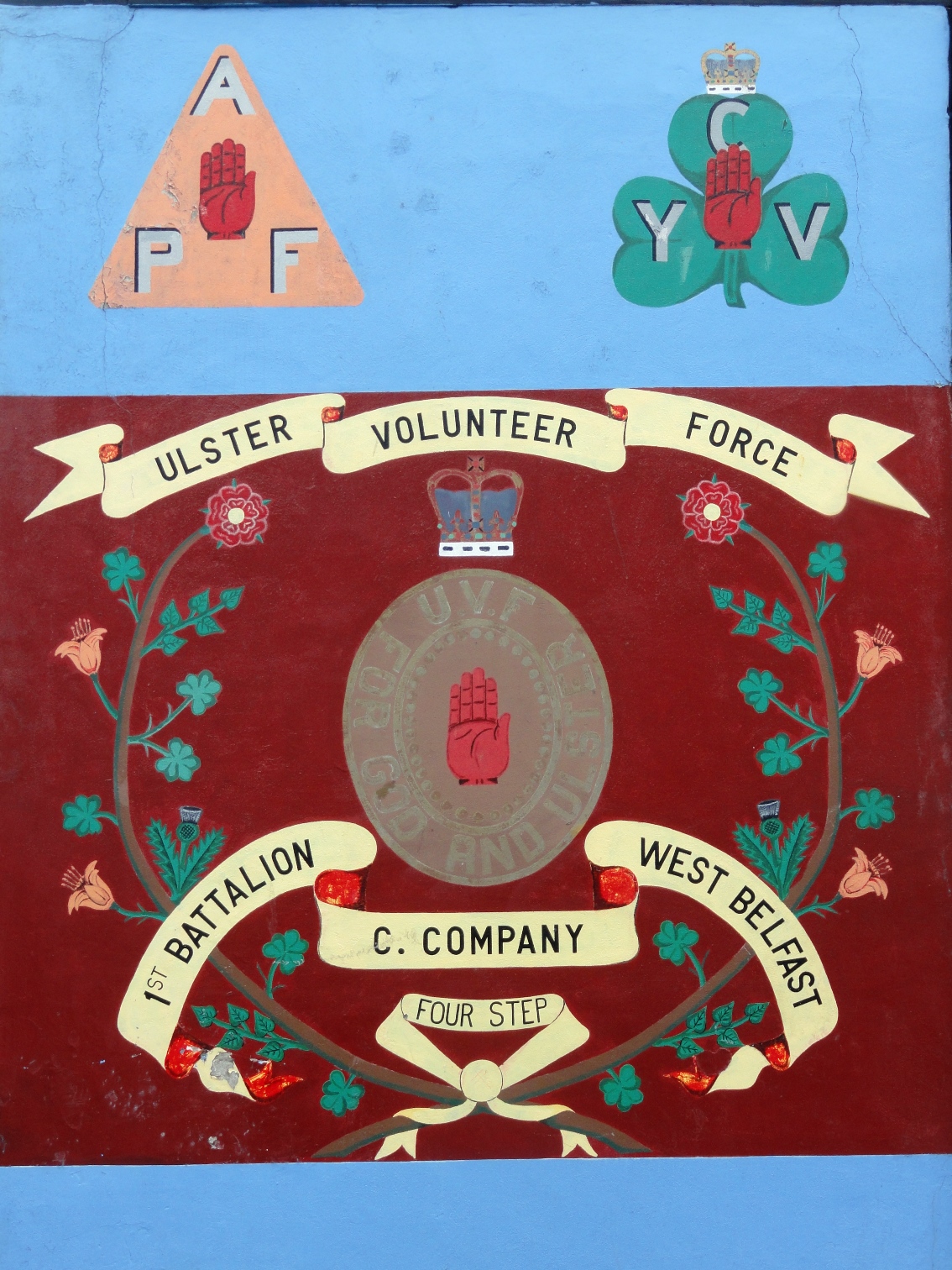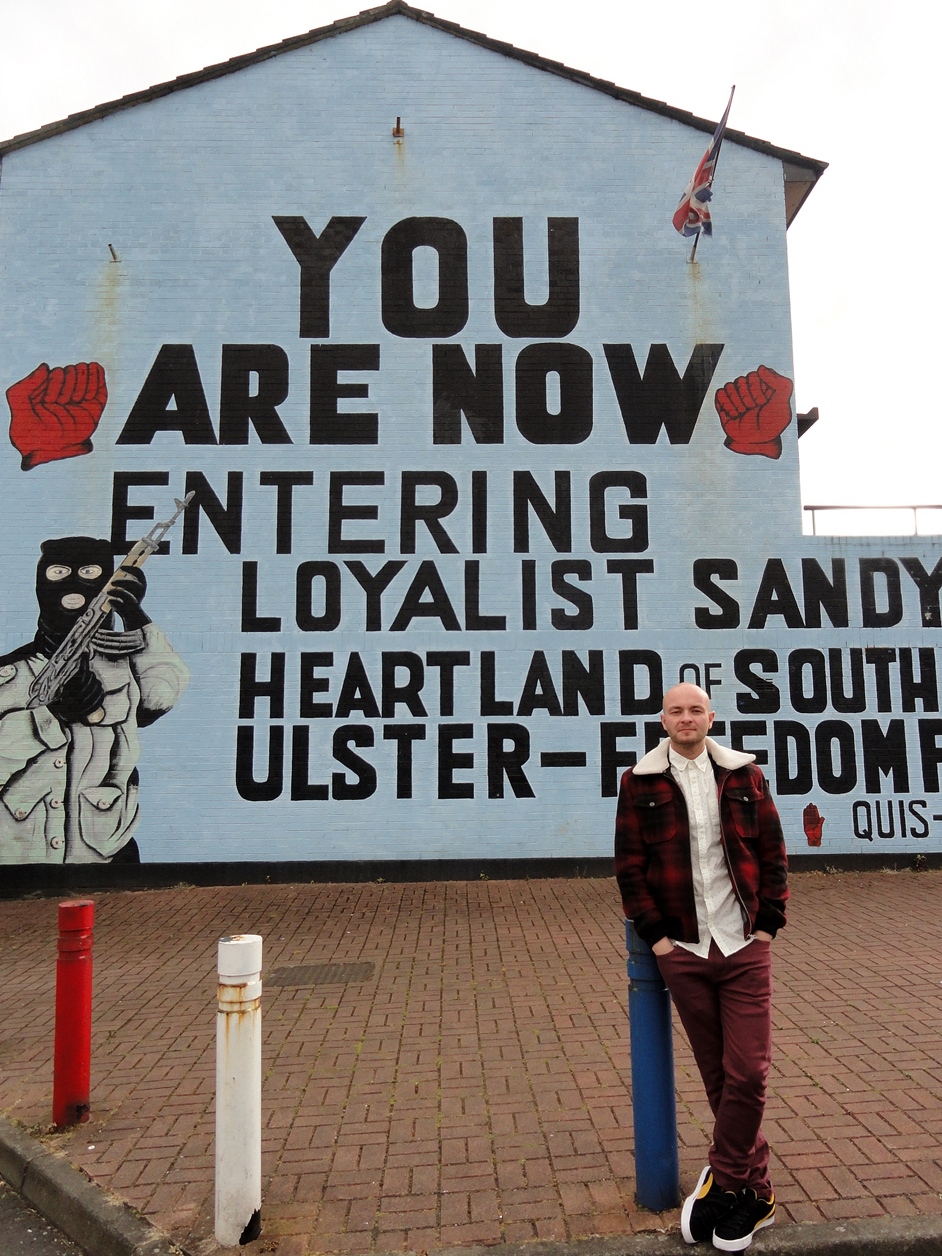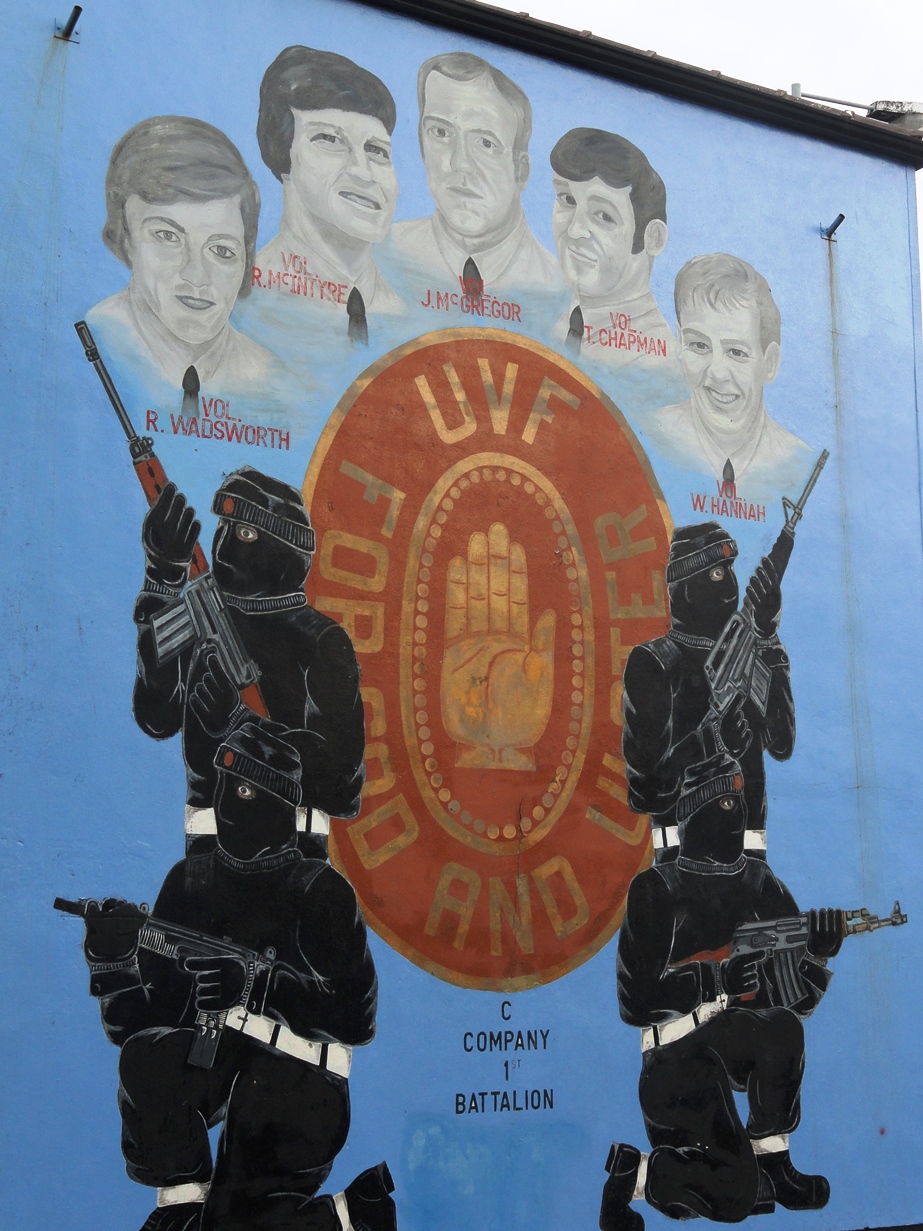 A range of Loyalist murals around Belfast featuring machine gun-wielding assassins as well as the classic iconography of resistance: the red hand of Ulster, the colours of the Union Jack and the English rose.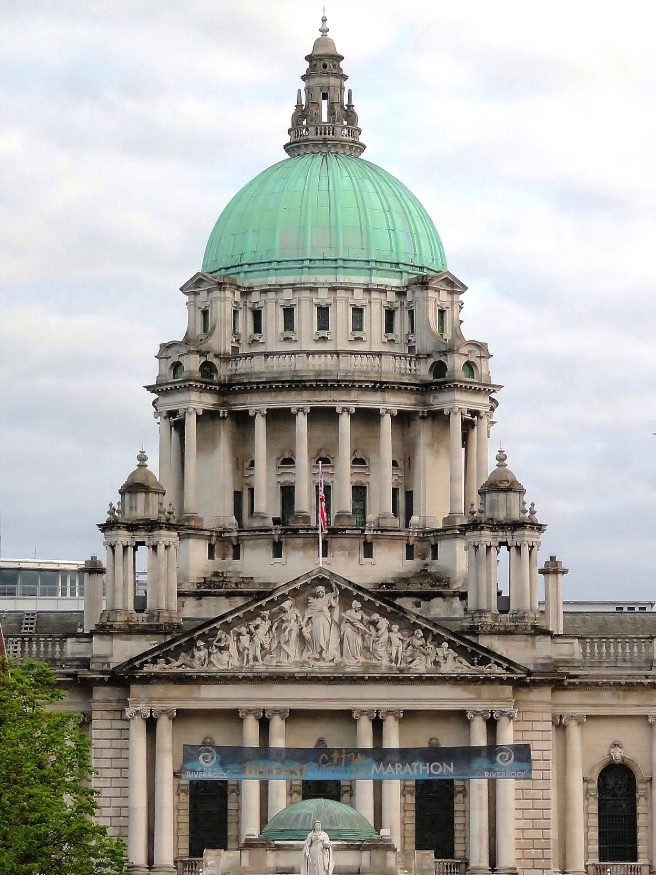 Belfast's grand City Hall.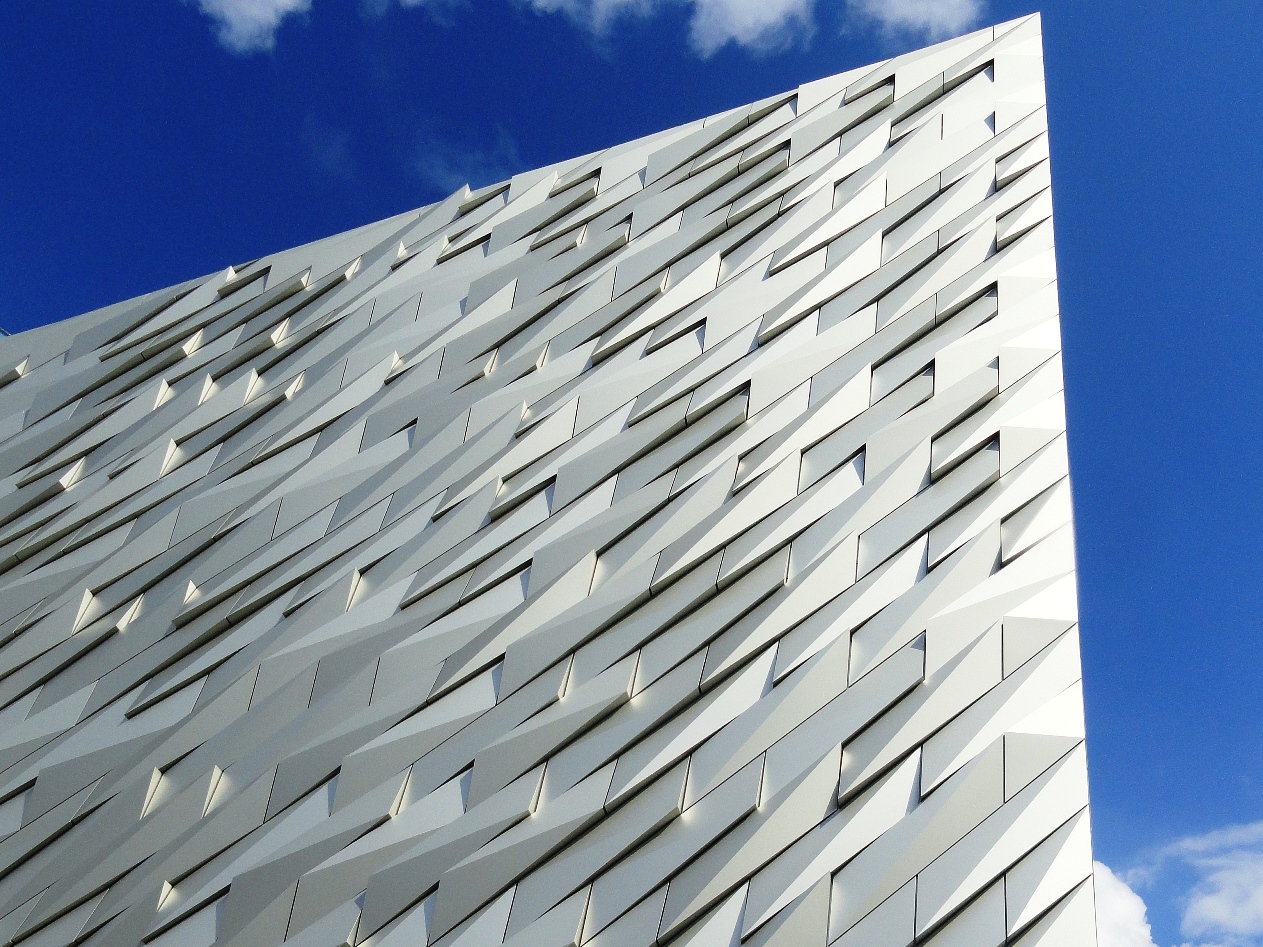 Belfast's Titanic Museum is deliberately set at awkward angles and irregular shapes like an iceberg.
What's in a name? London/Derry often goes by the epithet "Stroke City" owing to the slash that many writers (including me) put between the word "London" and "Derry" for reasons of political correctness. The name London is highly charged. Using it has the potential to betray your religion, political affiliations or just your ignorance. The name is so controversial that motorway signs, for miles around London/Derry, are defaced and daubed with paint. Unionists or Loyalists, loyal to the British Crown, call the place Londonderry, whereas Nationalists or Republicans call it Derry. People living close to London/Derry object to the word "London" and remove it from all accessible road signs. One sign I spotted had both "London" blocked out with white paint, and "Derry" blocked out in blue, with differing groups objecting to either word - an outward expression of the seemingly irreconcilable differences which exist in this part of the world. Thus, when in London/Derry be mindful of how you refer to the city; know that this place name is one of the most politically sensitive in the whole of the British Isles. Lamp posts, also, do not escape this highly-charged marking of territory. The Union Jack colours on one signalling Loyalist territory, the Republic of Ireland tricolour signalling Nationalist territory. Indeed, it is quite possible to stand in some suburban streets to have the green, orange and white of the Republic on one side and the red, white and blue of the Union Jack on the other.
London/Derry is also home to some of the most iconic and powerful murals in the country it being the flash point of so many of Northern Ireland's Troubles. The collection of murals, dubbed The People's Gallery, are clustered on humble terraced houses around Derry Corner, also known as Free Derry Corner. We were not the only people out that day touring the murals. There were also tour guides - often the people who painted the murals themselves (known as the Bogside Artists) - showing the tourists around and explaining their significance. The murals in the People's Gallery are touched-up and repainted periodically, a symbolic act of restoration and continual maintenance which betrays the ongoing, undyingnature of the tensions in this part of the British Isles.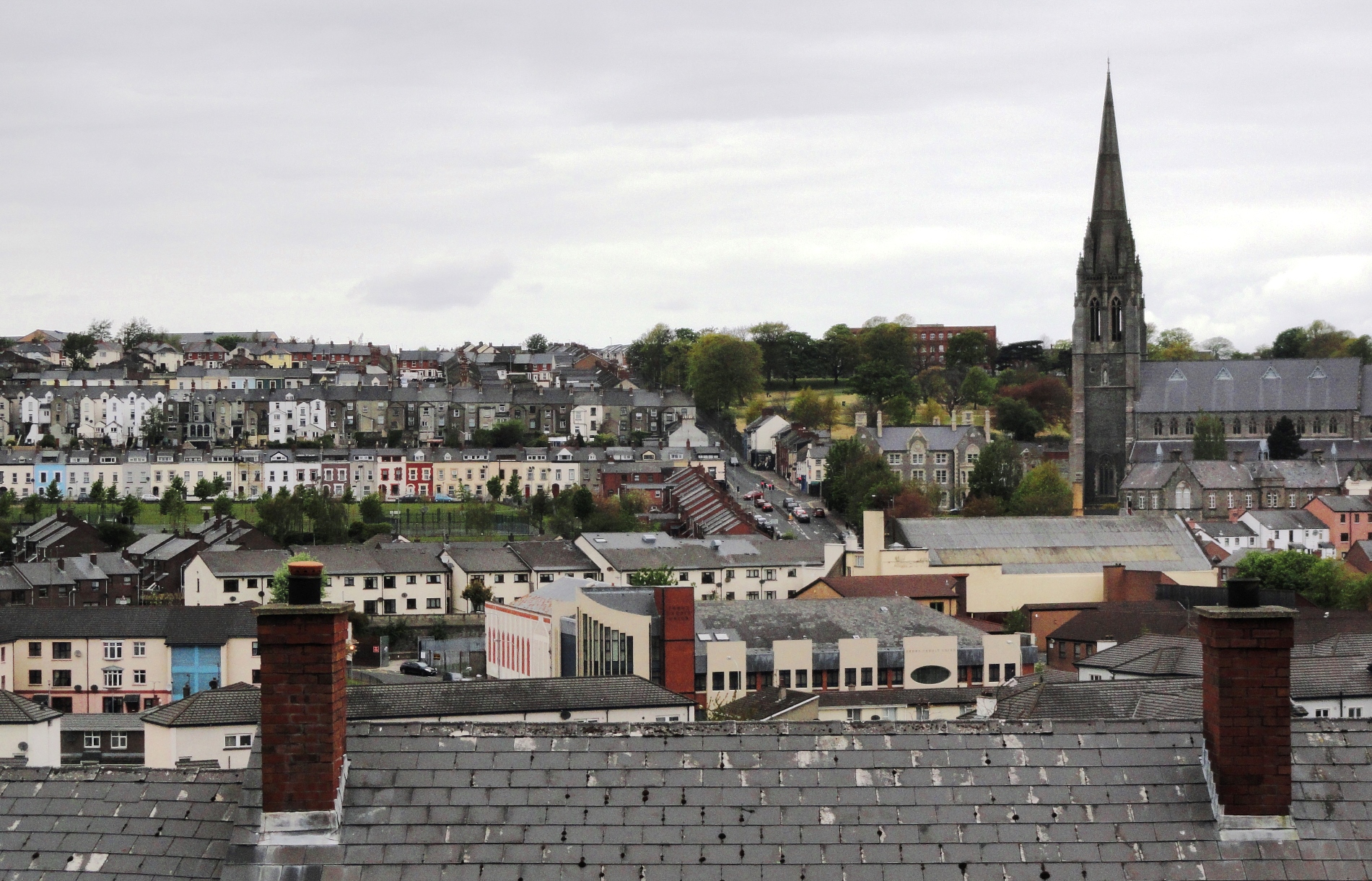 Derry/Londonderry skyline on a moody Ulster morning.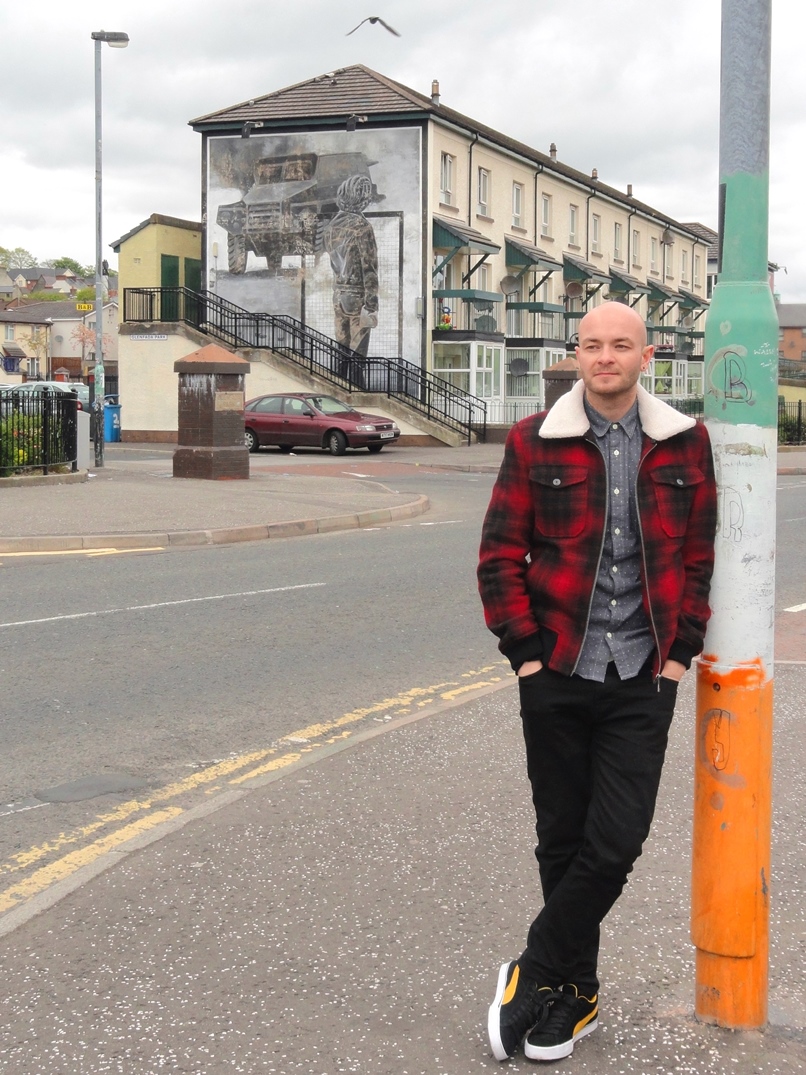 The Republic of Ireland tricolour acts as a territorial marker.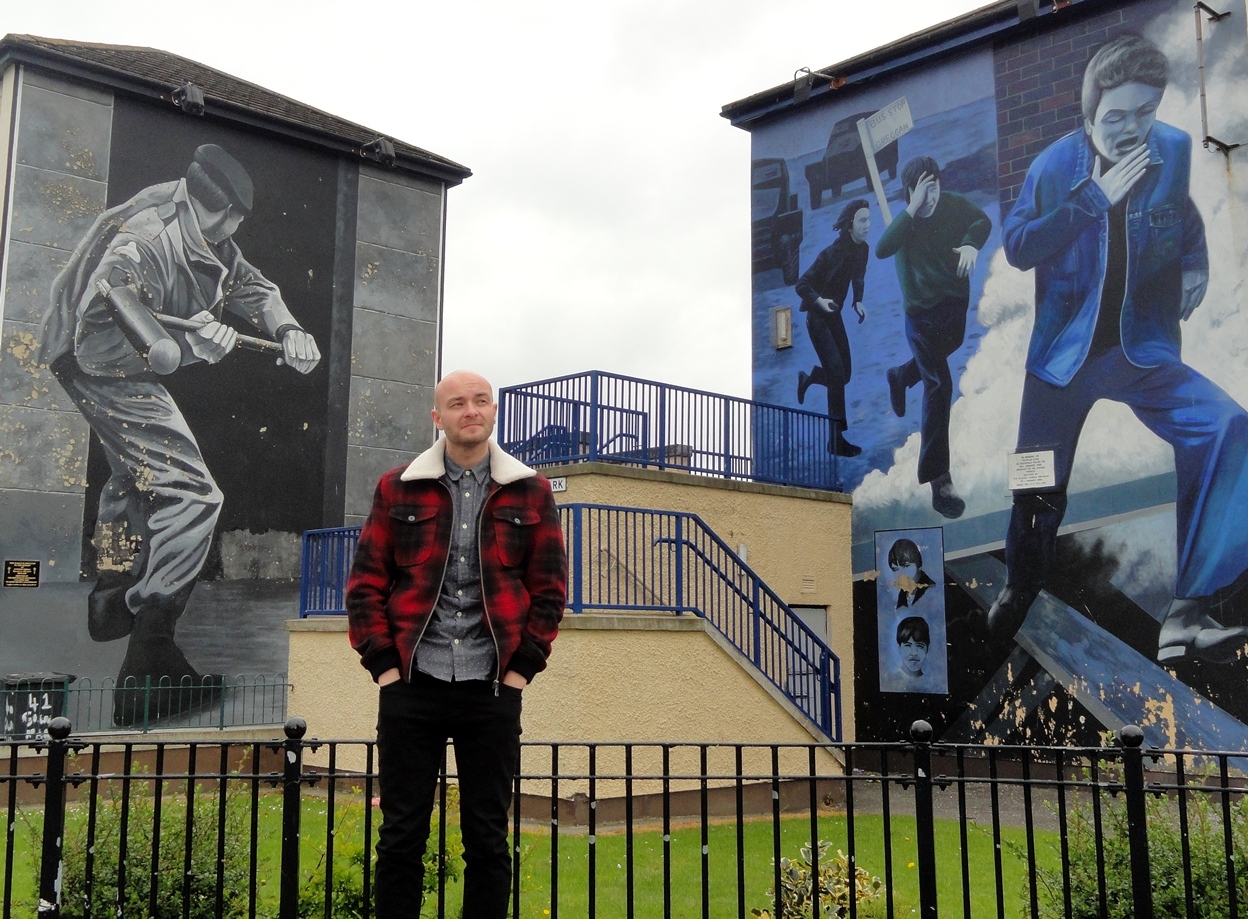 From left to right: the 'Operation Motorman' and 'Runner' murals.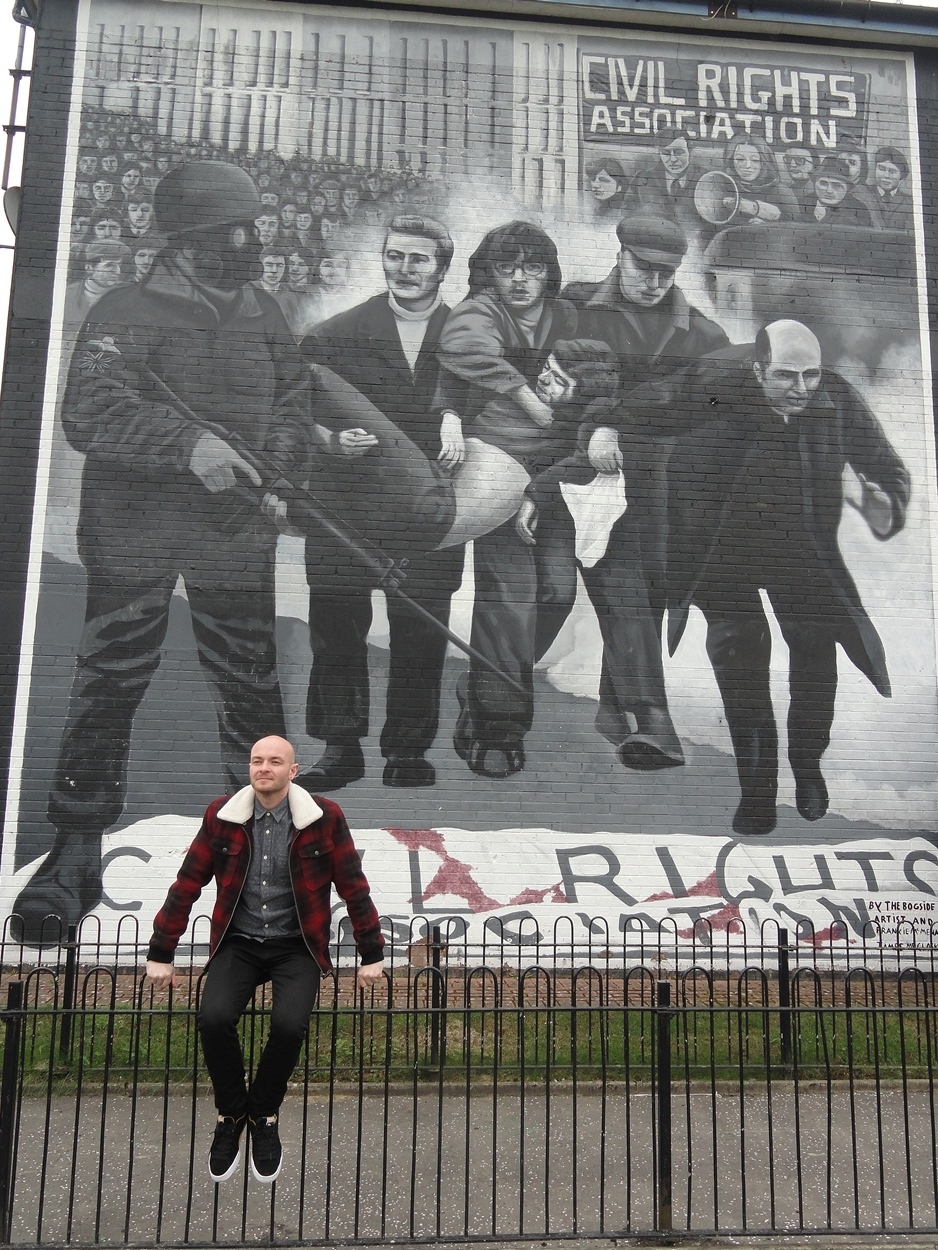 The 'Bloody Sunday' mural with iconic scene of a priest shielding a victim and waving a cloth.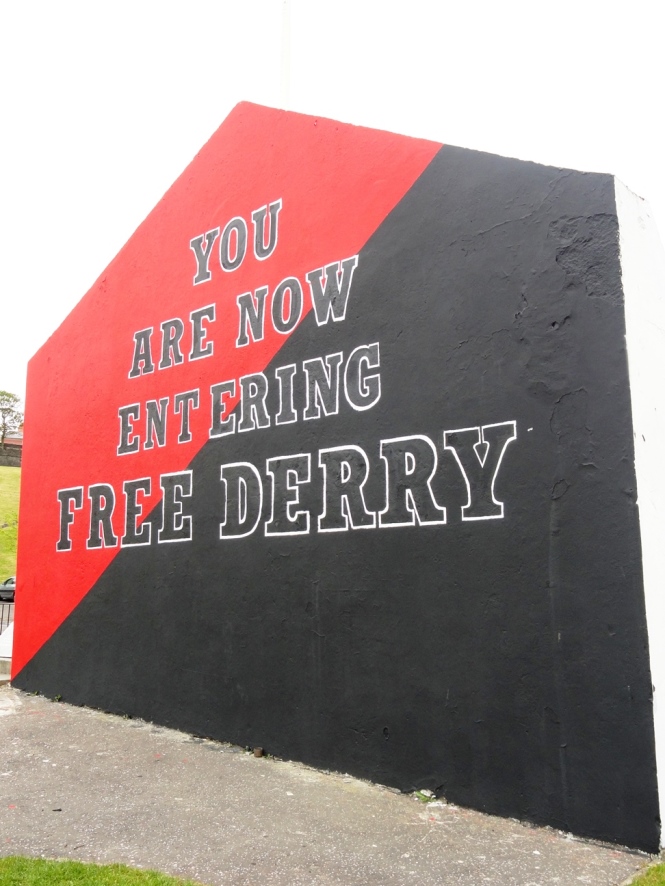 The iconic "You are now entering Free Derry" mural at Free Derry Corner.
The Giant's Causeway is a highlight for most on a trip to Northern Ireland and is Northern Ireland's most popular attraction. Its interlocking basalt columns, formed by a volcanic eruption, take the shape of hexagons. Its unique geographical formation mean that it is now a listed World Heritage Site. The Causeway has an otherworldly, almost lunar appearance. On a grey weekend in Northern Ireland we were lucky to get to the Giant's Causeway during a sunny interval, meaning that the basalt columns, which appear like stepping stones making their way down to the sea, were lit up brilliantly by the light. Also illuminated were the plethora of little rock pools containing sea creatures living in recessed hexagonal spaces; each hexagonal aperture not unlike an old-fashioned artist's palette of exquisite colours and textures.
A short drive east from The Giant's Causeway you will find a small place called Bushmills Carrick-a-Rede. On a sunny day the views were incredible and, admittedly, completely unlike anything I expected to see in Northern Ireland. The water was crystal clear and rendered almost tropical-looking with its azures and turquoises. Swaying above these Caribbean-coloured waters was a rather scary suspension bridge made of rope, dangling thirty metres above the rocks below. Taking turns with other visitors, we crossed it twice: once there and once back.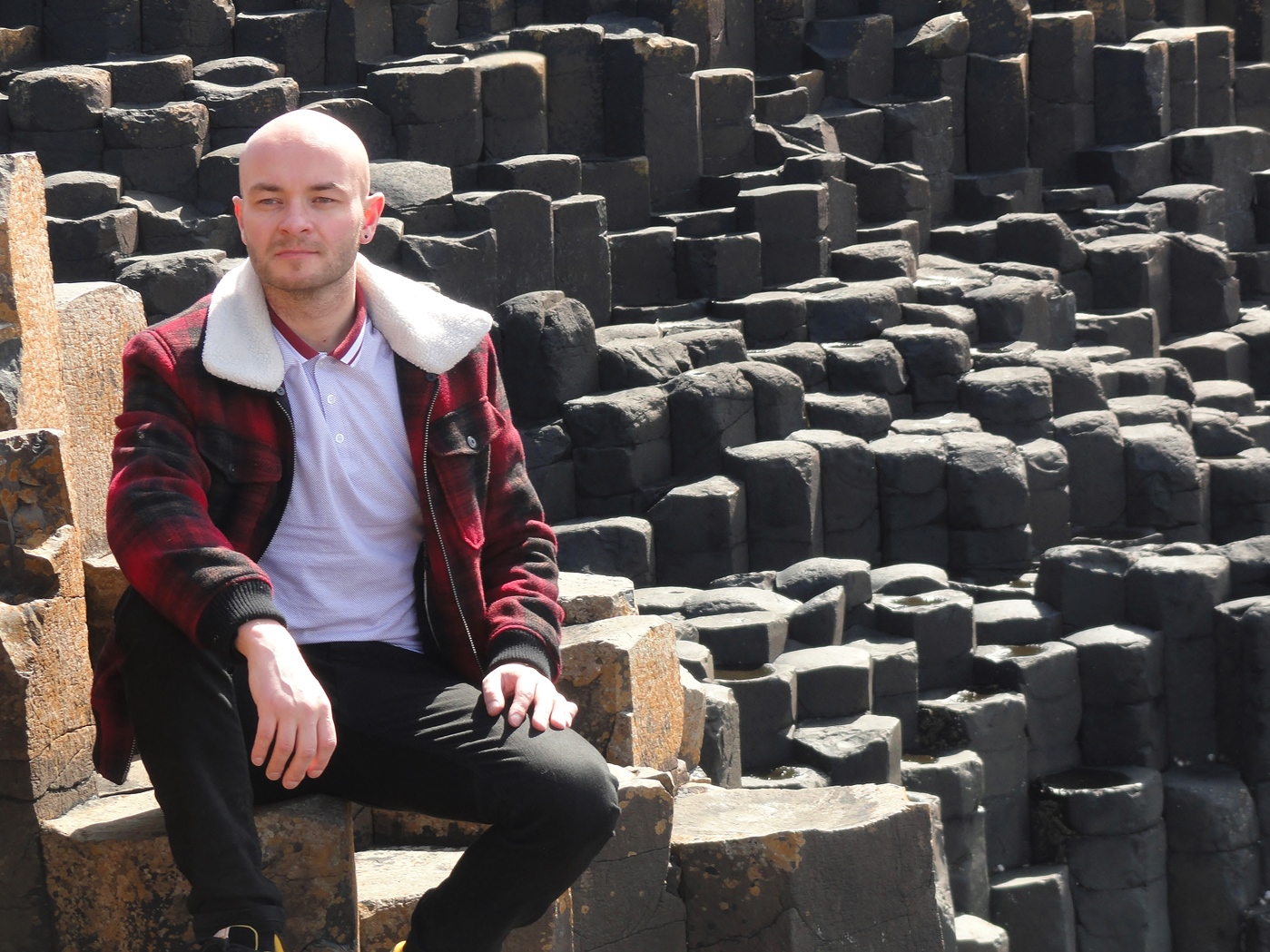 Sitting on the Wishing Chair at the Giant's Causeway with its otherworldly hexagonal basalt columns.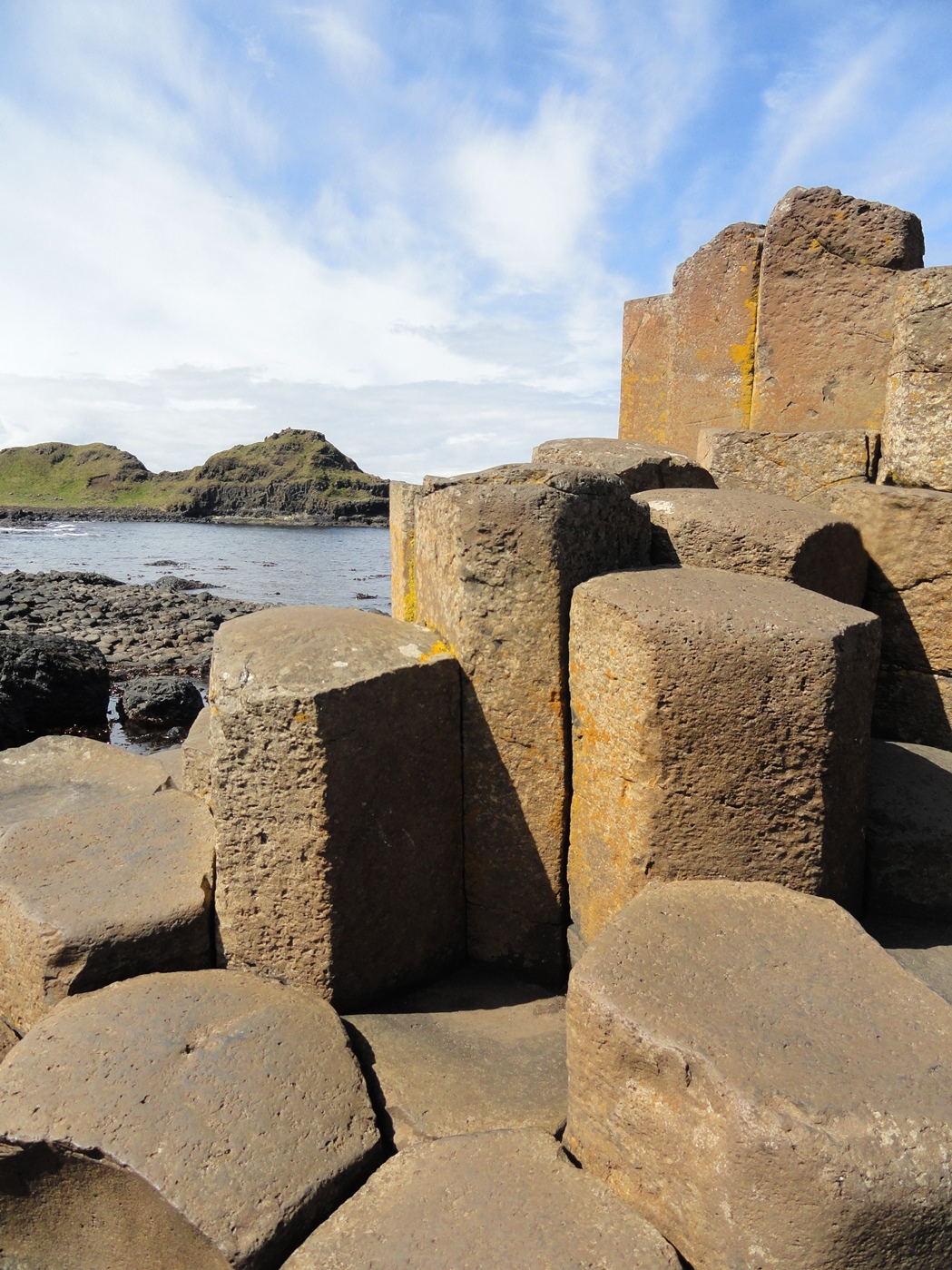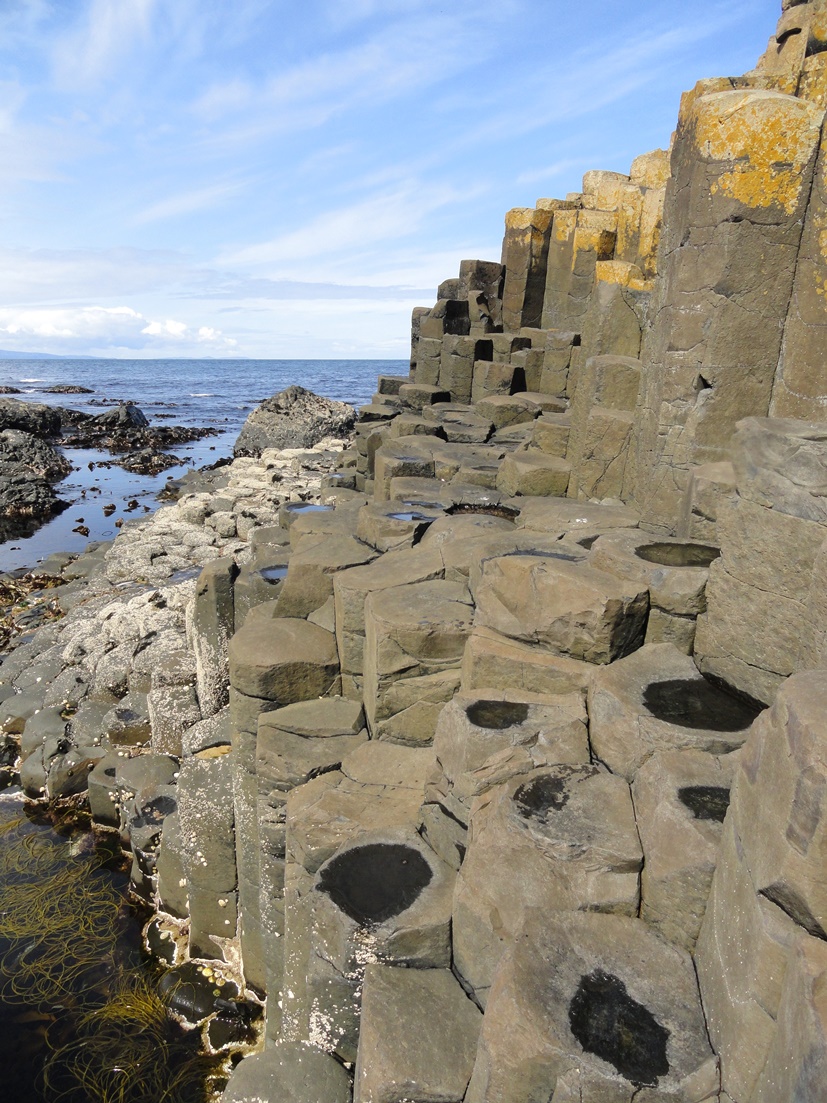 The Giant's Causeway's evocative hexagonal columns.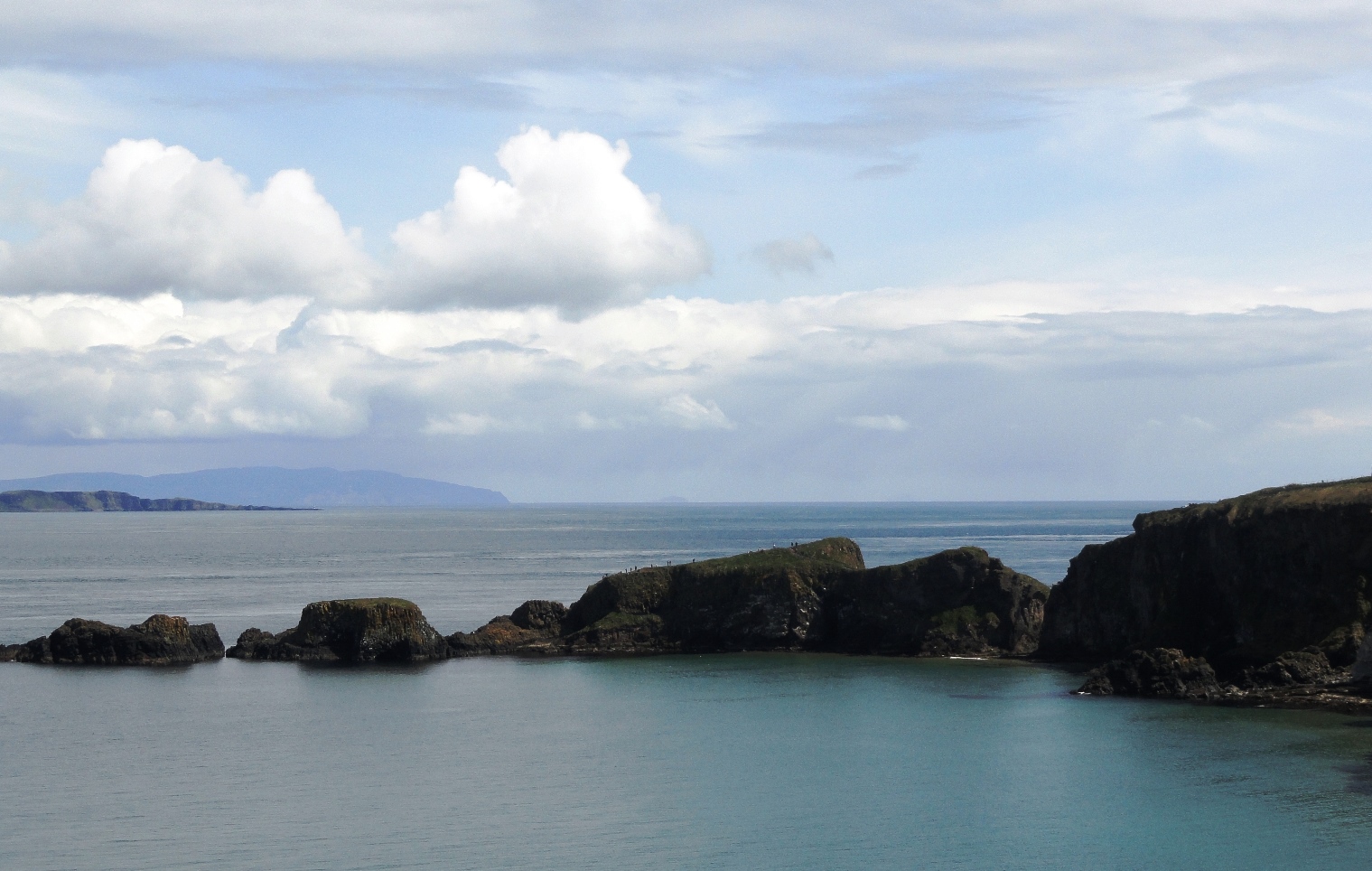 The exquisite coastline of north Northern Ireland.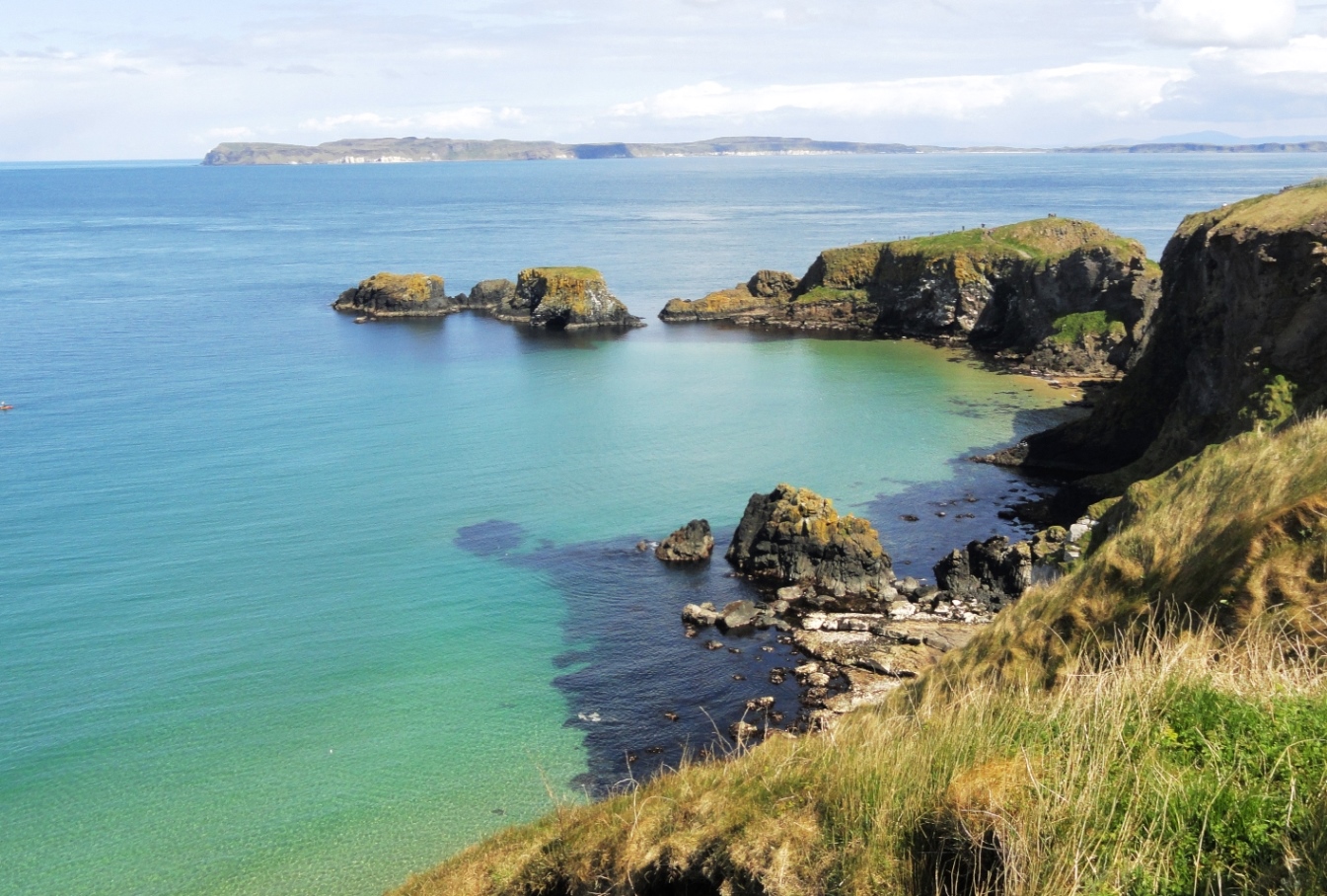 The stunning views of Northern Ireland's northern coastline at Carrick-a-Rede.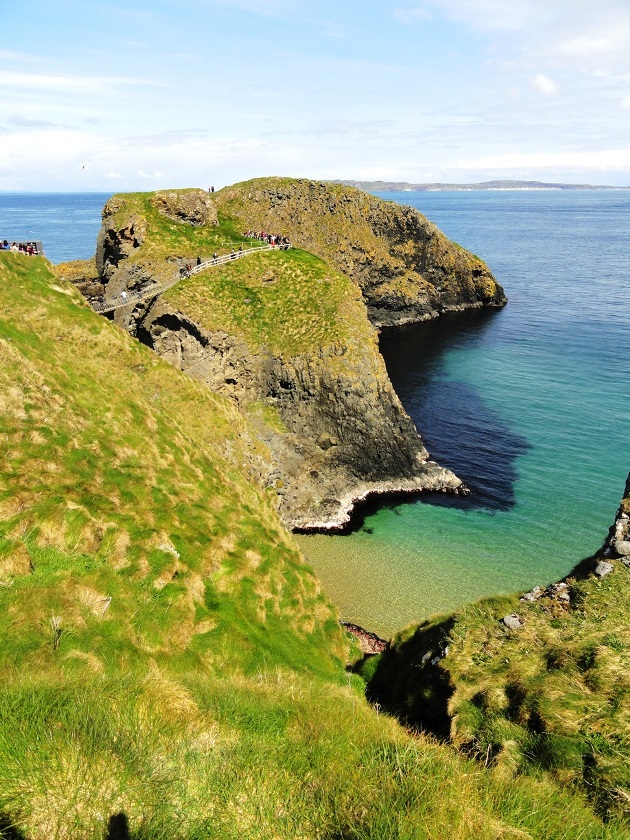 The 20 metre long rope bridge suspended above the rocks.
travel tips, links & resources
The best way to see Northern Ireland is by car - especially f you are looking to travel outside of the main urban hubs of London/Derry and Belfast. If visiting Belfast, it is advisable to open it out from being merely a city break, to taking in some of the other things on offer.
If hiring a car don't leave re-filling until the morning of your flight - a curiosity of Belfast and its environs is that trying to find a petrol station that was open at 5am was impossible. We had to hand over the car with a half-full tank and had our credit card duly punished.
Note that the Northern Irish Pound is Pounds Sterling but is not actually legal tender in other nations of the United Kingdom such as England or Scotland.

Many retailers will still accept them but they are under no obligation to do so, according to the Bank of England. You may wish to make sure you've spent all NI notes before heading back to other nations of the United Kingdom.

Carrick-a-Rede is a tourist hot spot and so it is advisable to set off early to avoid the very worst of the crowds - especially if you want a photograph taken of you on the rope bridge itself without half of humanity stood directly behind you.
Northern Ireland is one of the friendliest places I have visited. Don't let the old news stories of the IRA, bombings and sectarian violence colour your judgement. The biggest threat you will face in Northern Ireland is not being able to understand the locals when they speak to you. Be prepared for some intensely strong Northern Irish accents accompanied by warm smiles.
When in London/Derry be mindful of how you refer to the city; know that this place name is one of the most politically sensitive in Northern Ireland.
As with many popular attractions it

is best to visit The Giant's Causeway in the morning if you wish to avoid the crowds.

The Carrick-a-Rede rope bridge is sometimes closed because of bad weather or required maintenance. Check the status of the attraction on the National Trust website before setting off.