Glimpsing Evil in Central Europe
Where: Warsaw & Krakow. Poland, Europe.
When: May 2005
What: Auschwitz-Birkenau Concentration Camp, Palace of Arts and Culture, Polish Railways Journey, Stare Miasto, Jablonowski Palace, St Mary's Basilica, Sandomierska Tower, Church of Saints Peter and Paul.
How: International Flight, Horse and Cart, Polish Railways, walking, taxi.
Country counter: +1 country
Illnesses or mishaps: Confronting the historical horrors at the infamous Nazi death camp Auschwitz-Birkenau.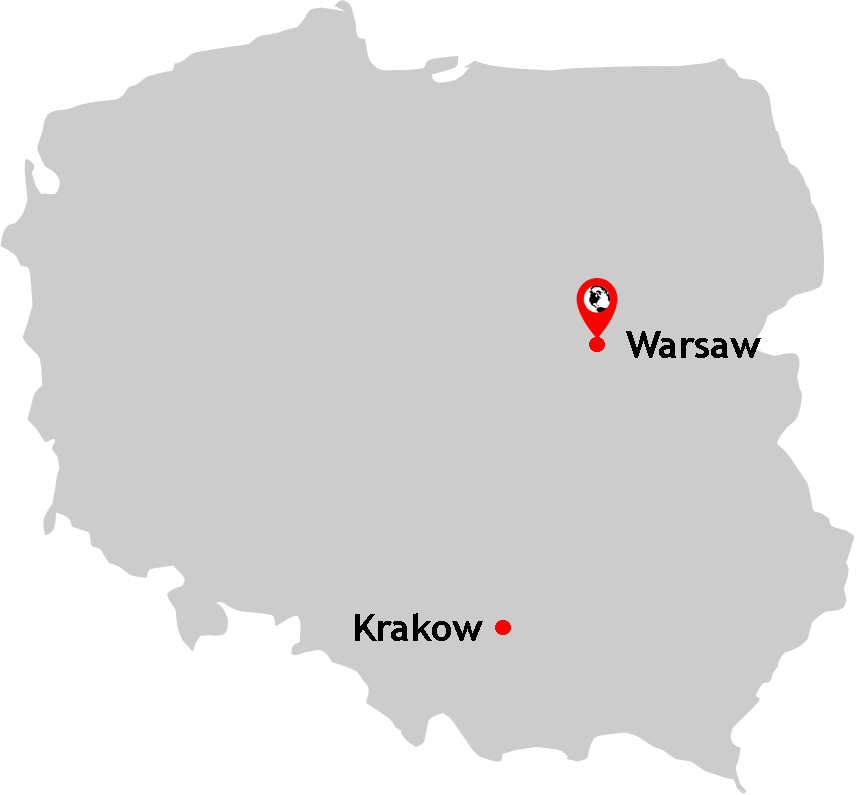 Poland has had a tough recent history. It was the first country to be invaded during World War II in 1939 only to be later consumed by a triumphant Soviet Union, becoming just another satellite state of the Soviet Bloc. Like many countries across the former Soviet Union, Poland consigned communism to the dustbin of history in 1989 as a tide of democracy swept across Europe, resulting in the dismantling of the Berlin Wall. Thus, Poland has enough of a recent dark history to make visiting here memorable and meaningful. Poland was the start of a huge fascination of mine with the former Eastern Bloc and former communist countries in general. Unbeknown to me at the time, within a few years I was to visit virtually every country in the former Soviet Union - as well as those in other communist Blocs such as Yugoslavia, Romania, Bulgaria and Albania. Poland was the start of it all and a key punctuation mark on my journey around the world, orienting me to particular countries and influencing my travel choices for years to come. Poland, and Eastern Europe in general, are captivating places to visit if you wish to taste the social order which came so close to engulfing the entire continent but which, ultimately, failed in such a dramatic fashion.
I must admit, Poland wasn't the first country which sprang to mind when a friend looked me up for a little adventure abroad. It was her choice to visit Poland, not mine. She was keen to see a former Eastern Bloc country: I, on the other hand, was thoroughly naïve about Poland. It was an unknown quantity being, as I was then, much more of a novice traveller. Armed with my ignorance, a copy of The Rough Guide to Poland and my first digital camera, we set off on what was, at the time, my first ever visit to a post-Soviet nation.
Poland was a sobering place. There was a definite greyness which seemed all pervasive - and I don't think I can blame the weather entirely for this. Some days were bright and sunny and yet it was difficult to escape the despondent feeling in parts of the country. Warsaw, in particular, has been significantly scarred by the greyish concrete of its former communist days, concrete hallmarks of an ideology which built functionally and not aesthetically. Perhaps it is the association of the word Poland with the Second World War in my mind which was predominantly responsible for the general sense of foreboding which I just couldn't seem to rid myself of. Of course, a train journey 150 kilometres southward to Krakow did little to shift the gloom being, as it is, the infamous home of one of the most notorious Nazi extermination camps in Europe. And this is the thing about a visit to Poland - its history, and, to be more precise, its recent dark history, never seems to be too far below the surface.
Warsaw goes by the epithet of "The Phoenix City" because it has endured a multitude of wars and upheavals in its lifetime but always seems, somehow, to survive. The largest building in Warsaw, by far, stands as a rude reminder to the Polish that their country has been the terrain of constant occupation for decades since the Nazi invasion. This goes some way to explaining the polemical feelings people have for the Palace of Arts and Culture building in the capital: some are proud of its architectural merit, others see it as a memorial to a chapter of Polish history best forgotten. Built in 1955, it mimics the design of Stalin's Seven Sisters in Moscow. The story goes that the Poles were given a choice of two famous Russian exports: a Sister Palace or a USSR-style Metro underground system like those in the Russian capital, St Petersburg and Kiev. Poland confidently chose the underground Metro system. They got the Stalin Palace instead. Classic Soviet mind games. Despite recent additions to its skyline, the Palace of Arts remains the tallest building in Warsaw - and, indeed, Poland. I wasn't to know it at the time but my trip to Warsaw was the start of my obsession with this style of architecture and would soon have me visiting the land of its origin: Russia.
Warsaw was clearly a city which had lacked any investment in its infrastructure; a classic Soviet-style hangover experienced by many a former Soviet satellite state. The city's central train station was the physical embodiment of this, its departure board not electronic but, instead, comprised of pieces of card which had to be manually moved into position by an ageing, less-than-dexterous, gentlemen on a rickety ladder. Being a naïve traveller from the West, I must say I was a bit shocked at this realising, perhaps for the first time, that I was, metaphorically at least, extremely far from home. But Warsaw has beauty, too, despite suffering heavily during Nazi bombardment. Warsaw's Old Town or Stare Miasto offers the kind of cobbled streets, cafés and quaint architecture many expect from a European capital city. However, I do remember feeling a little cheated when I discovered that what I thought was a slice of historicPoland, was actually less than fifty years old. 'Old Town', it seems, was a bit of a misnomer having been completely rebuilt during the 1950s following Nazi bombardment. Indeed, all is not what it appears in Poland.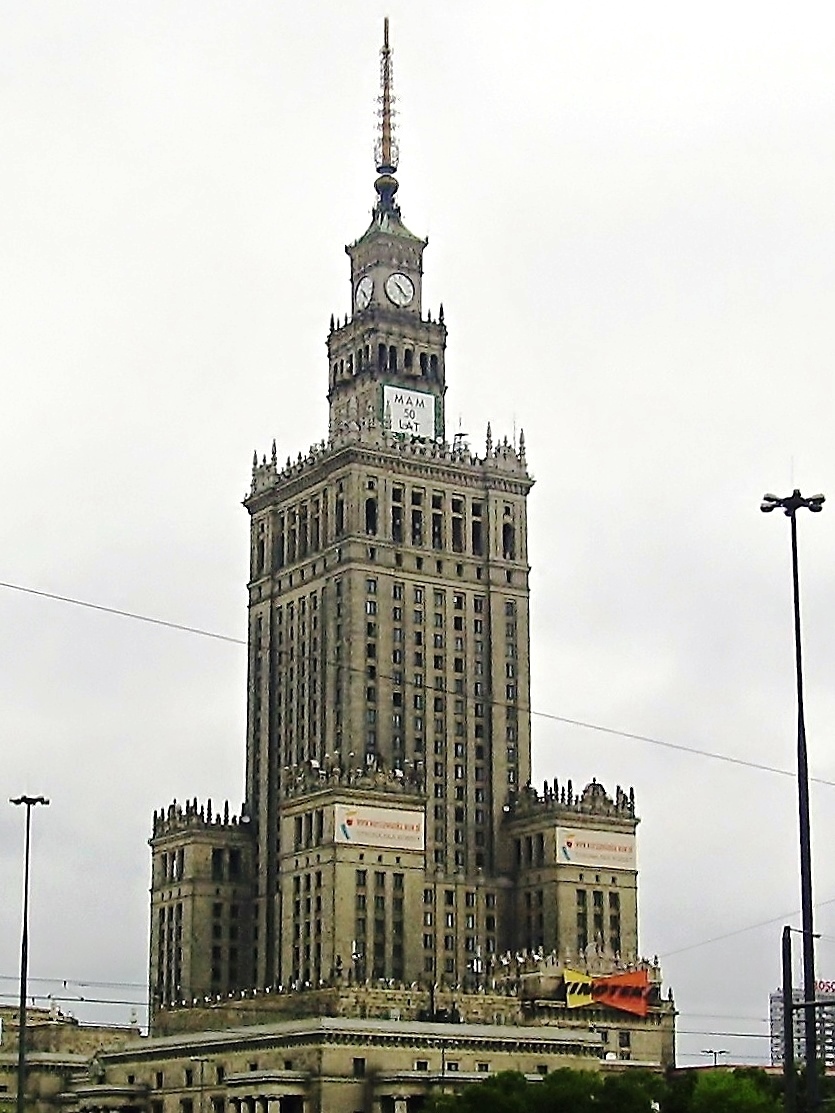 The monolithic Palace of Arts and Culture: Warsaw's 'gift' from the Soviet Union.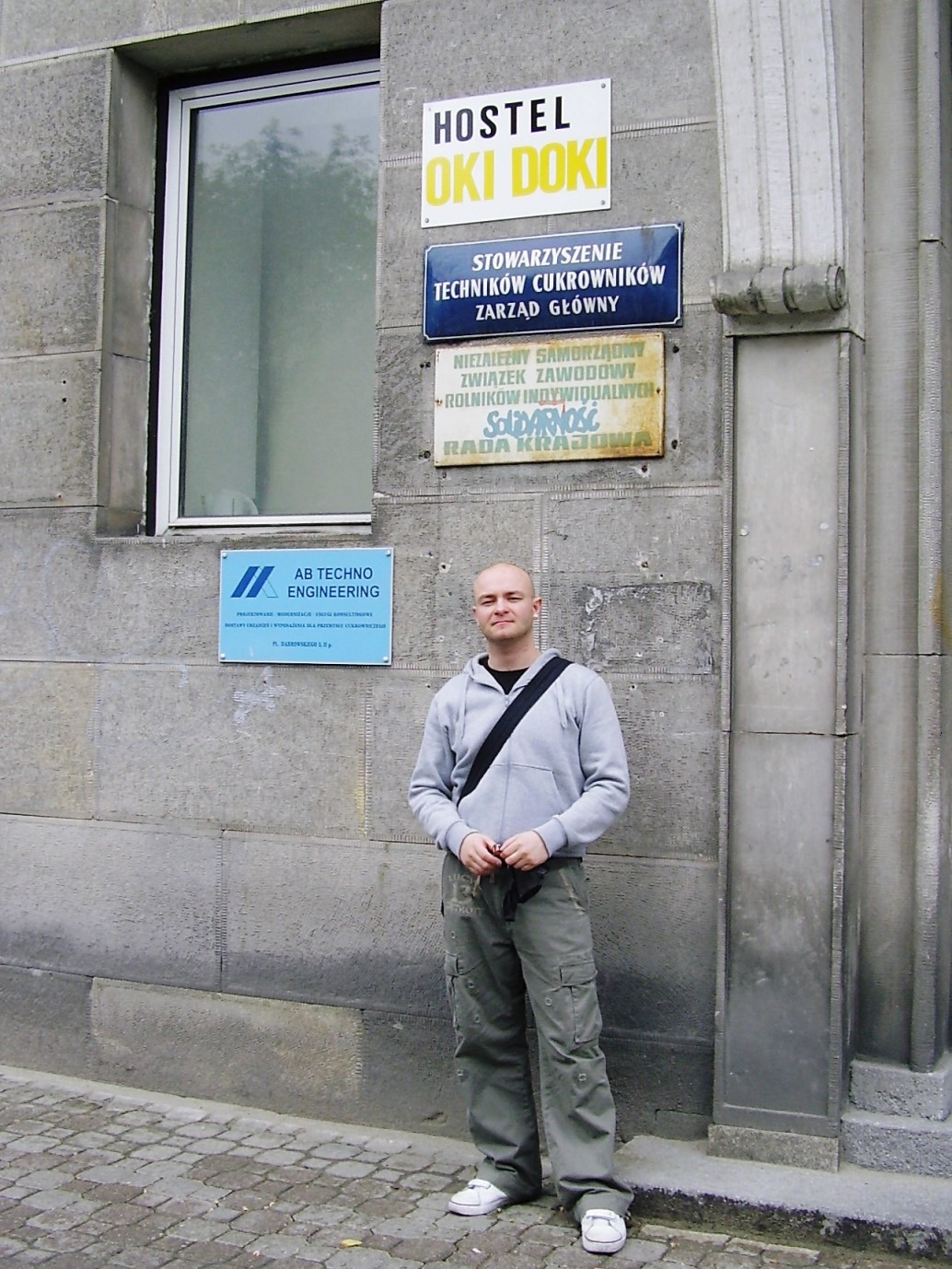 Outside the Oki Doki hostel in central Warsaw.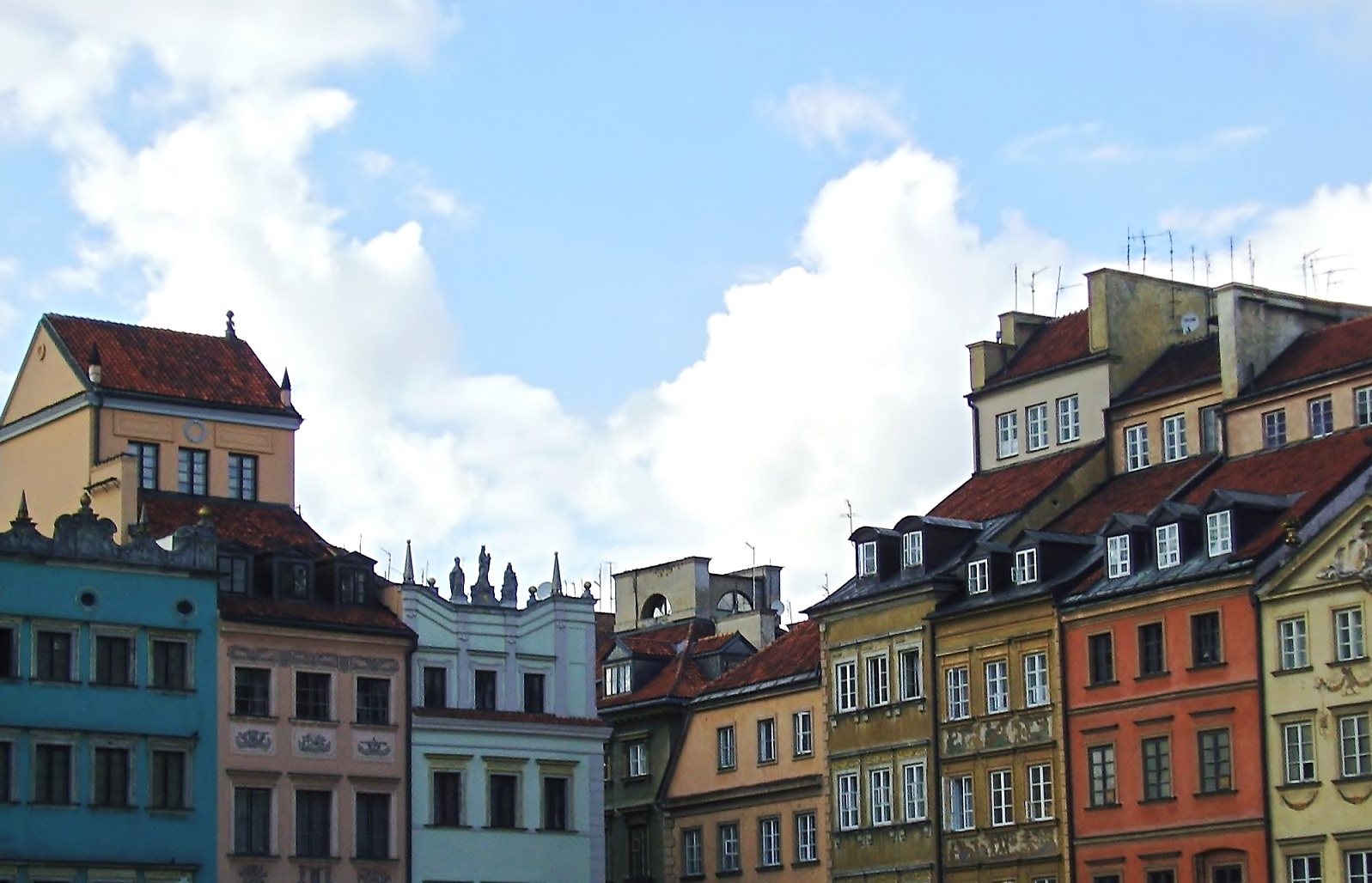 Old Town character in the Stare Miasto, fully rebuilt after the Second World War.
Krakow is Poland's second city and is a 150 kilometre train journey from Warsaw. Its delightful Market Square with pastel-coloured buildings, spires, domes and its grand Basilica were a welcome relief from the capital's illusory and staged Stare Miasto. However, despite sitting in the charming Market Square drinking a coffee and enjoying the sun, I could not fully enjoy it for, in my mind, was the unpalatable knowledge that I would soon be visiting one of the most notorious Nazi death camps just outside of the city. Auschwitz Birkenau-II.
Auschwitz Birkenau-II was the Nazis' solution to the "Jewish Question". It is thought that over a million people were executed, gassed or starved in its grounds and its forty other satellite camps. Our tour guide, a middle-aged Jewish woman, was dignified and knowledgeable about the horrific events which played out in this most sorrowful of places. She guided us around one of the remaining gas chambers and two of the ovens used to roast human bodies. Some in the tour group did all they could to hold back tears. I felt utterly uncomfortable and wondered if I should even be taking photographs of such frightful remnants of genocide. Out of respect, and not wishing to sink into a mawkishness so characteristic of dark tourism, I restricted the use of my camera to aspects of the tour I thought more appropriate to photograph. Several years later I would see the same tour guide on an Auschwitz documentary broadcast on BBC Television. Krakow will, for a long time to come, be bound up with the atrocities of its past, its name indelibly stained with the events of the Holocaust. This burdens Krakow with an unfortunate but essential role in ensuring the world never forgets what one human being is capable of doing to another if racist ideologies are allowed to fester unchallenged and unchecked. As the commemorative plaque at the camp records, and featured below, Auschwitz Birkenau-II is a "warning to humanity". If you are visiting Poland it is your human duty to visit and heed that warning.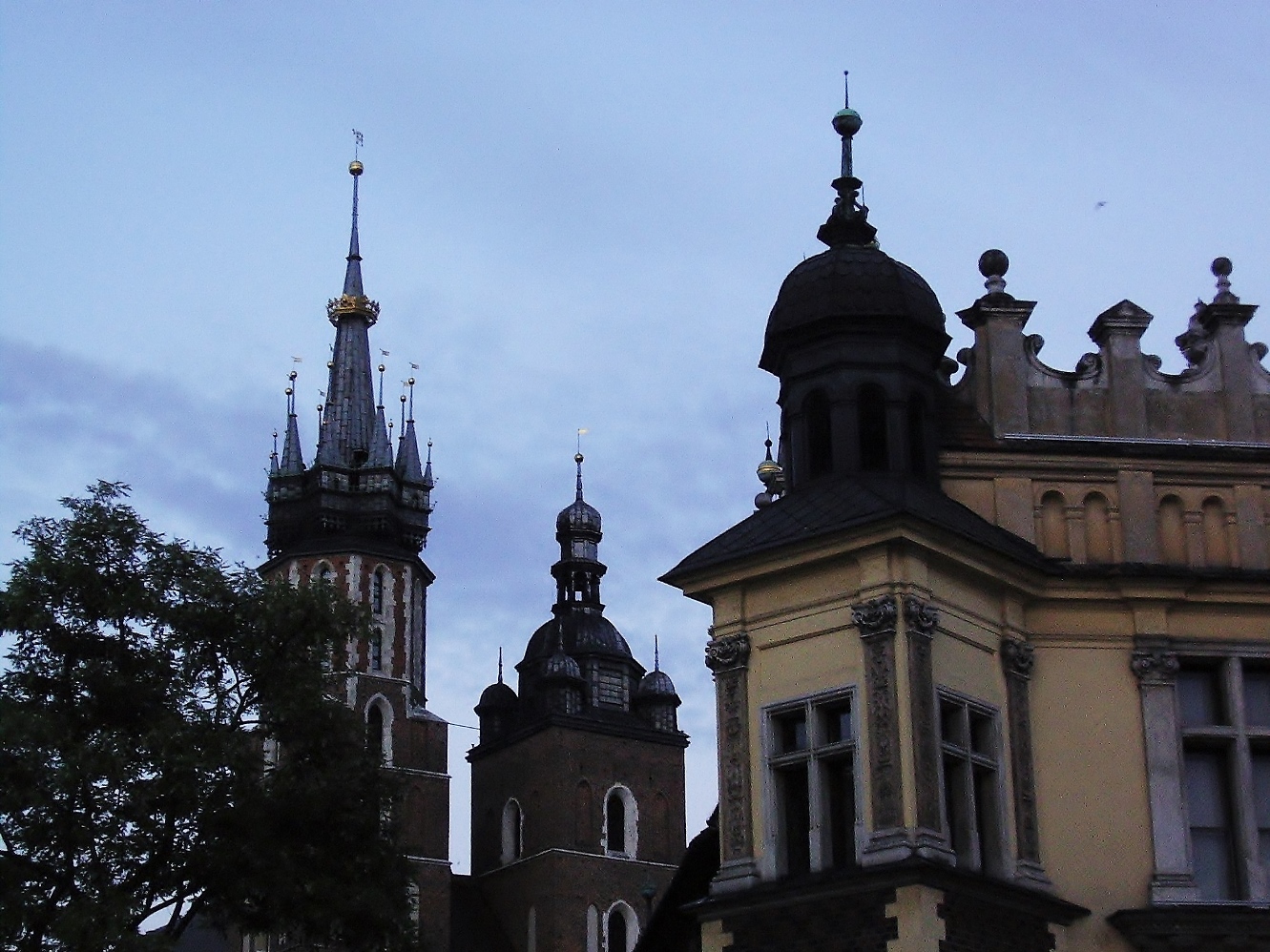 The brooding spires and spikes at sunset in Krakow's Market Square.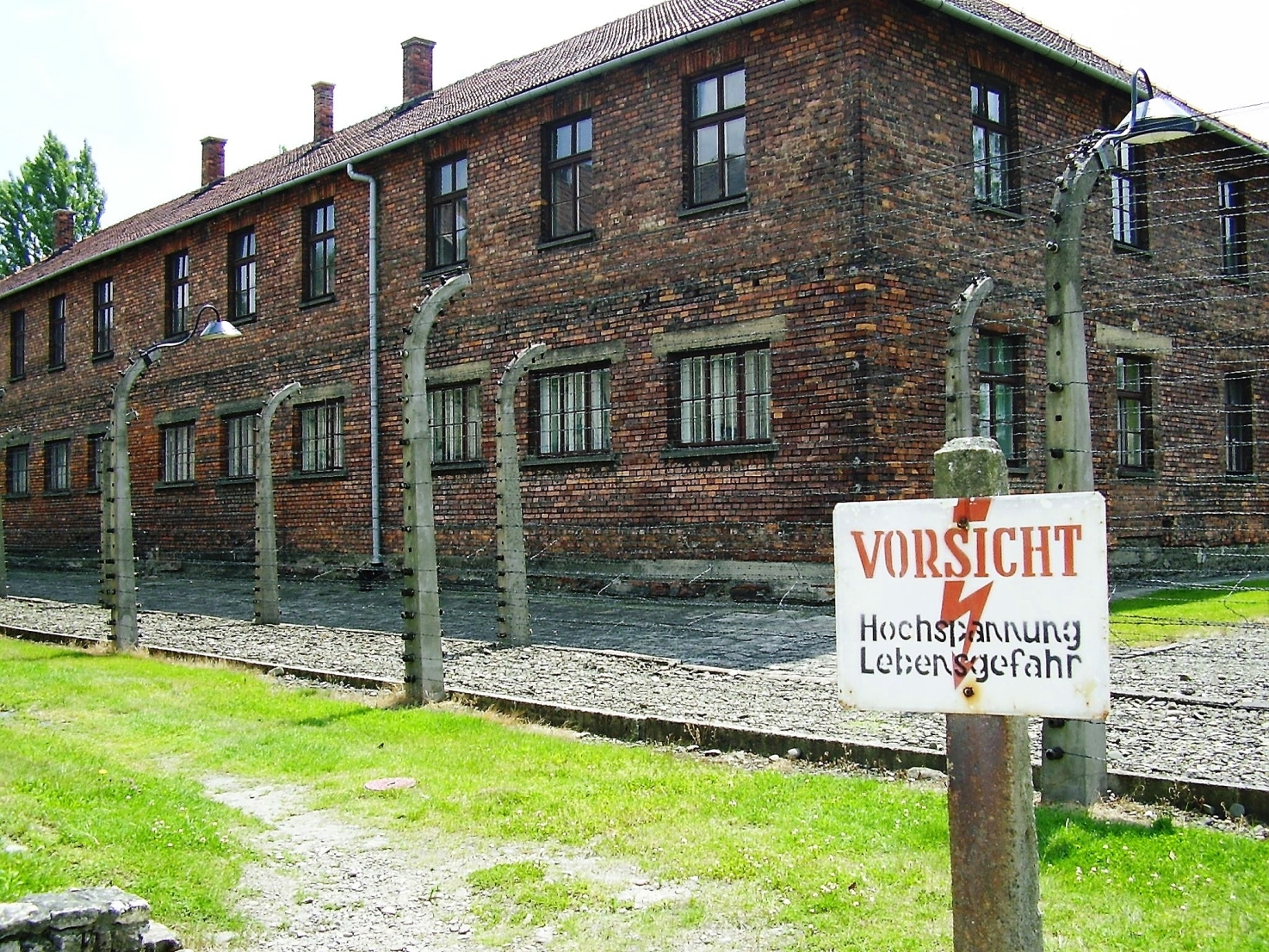 Glimpsing evil: the grim brick buildings of Auschwitz Birkenau, the physical realisation of the Nazis' Final Solution. The sign, in German, reads, "Caution: High Voltage Danger to Life".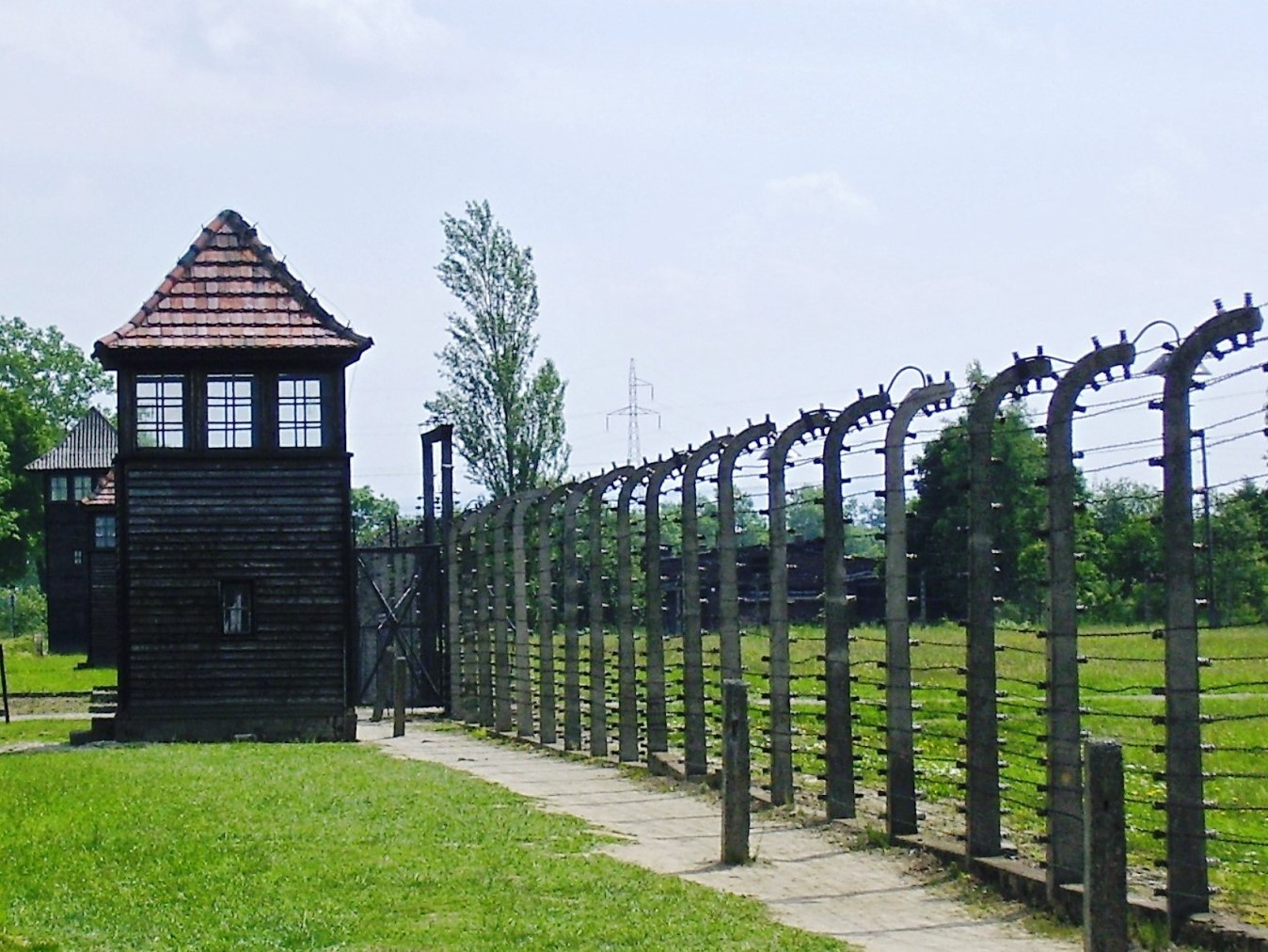 The watchtowers lining the electrified fences encircling the extermination camp. Over one million people were murdered on this site.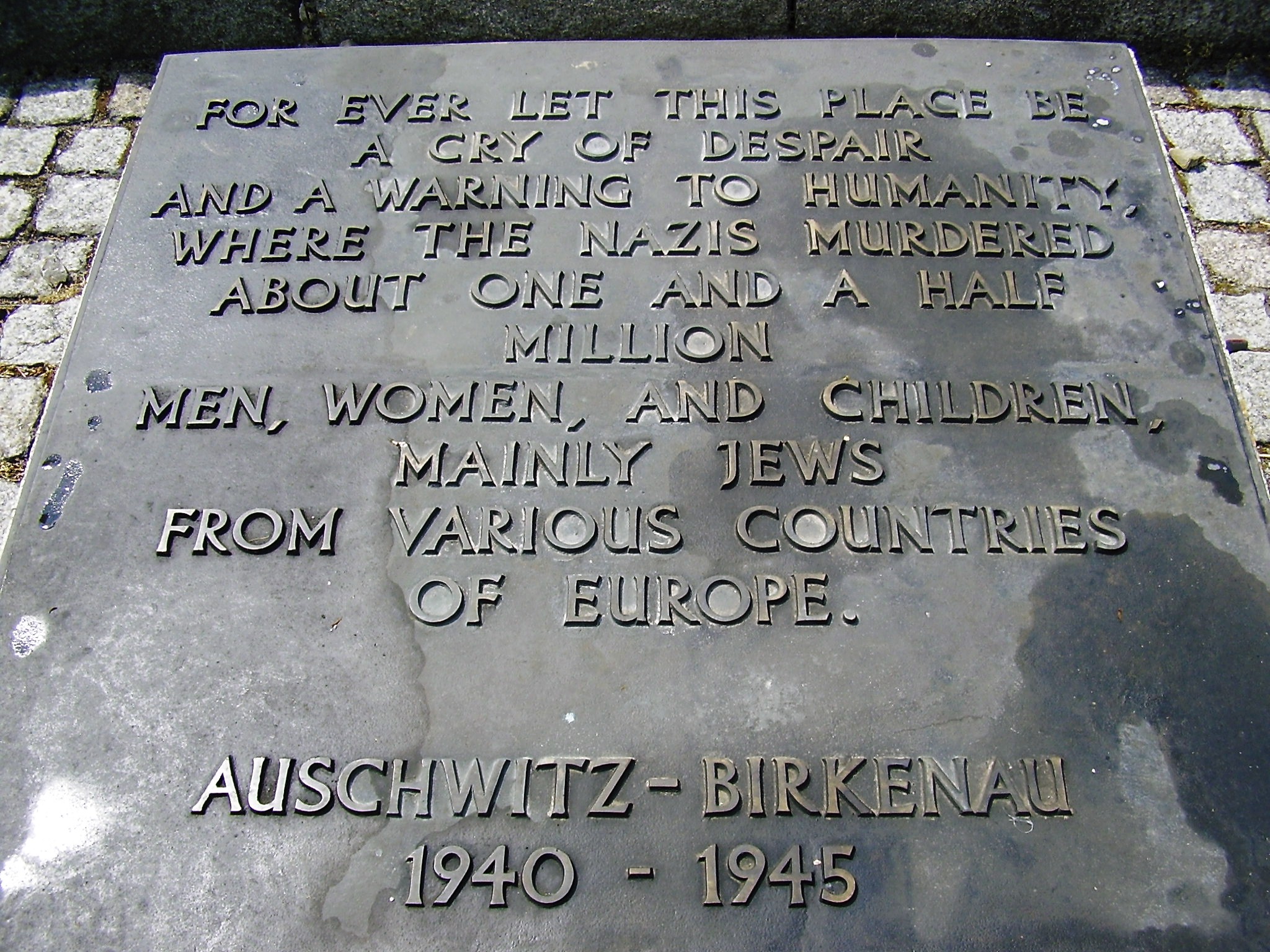 A commemorative plaque at Auschwitz-Birkenau outlines the pivotal importance of a place such as this.
travel tips, links & resources
Consider visiting Krakow if you're in Poland - particularly if you're in Warsaw or the south of the country.
The journey from Warsaw to Krakow takes a couple of hours and is rather inexpensive. Trains leave from the Warzawa Centralna station and arrive at Krakow Glowny an hour later. The official Polish Railways site can be accessed here. It's best you avoid purchasing tickets from mediator websites. However, tickets for this particular journey are readily available and can just as easily be bought at the station prior to departure.
The official Aushwitz-Birkenau Memorial and Museum website can be viewed here.
Like any large city, Warsaw has its fair share of pickpockets, although it's fair to say that this is probably the most serious threat you can expect to face on a trip to the country.
Poland can be visited all year round but can get exceptionally cold in the winter months. Heading here during the snowy season is a real chance to sample incredible architecture amid evocatively snowy scenes.