48 Hours in Scotland's Masculine Second City
Where: Glasgow. Scotland, United Kingdom. Europe.
When: October 2005
What: Armadillo building, BBC Scotland, Famous Glickman's Sweet Shop, St George Square, Glasgow Tower, Glasgow Science Centre, Iconic Clydeport Crane at sunset.
How: Train, Tourist Sight-seeing bus and lots of walking in the rain.
Country counter: +1 country
Illnesses or mishaps: Arriving in Scotland's second city amid a torrential downpour - but then again, what did we expect?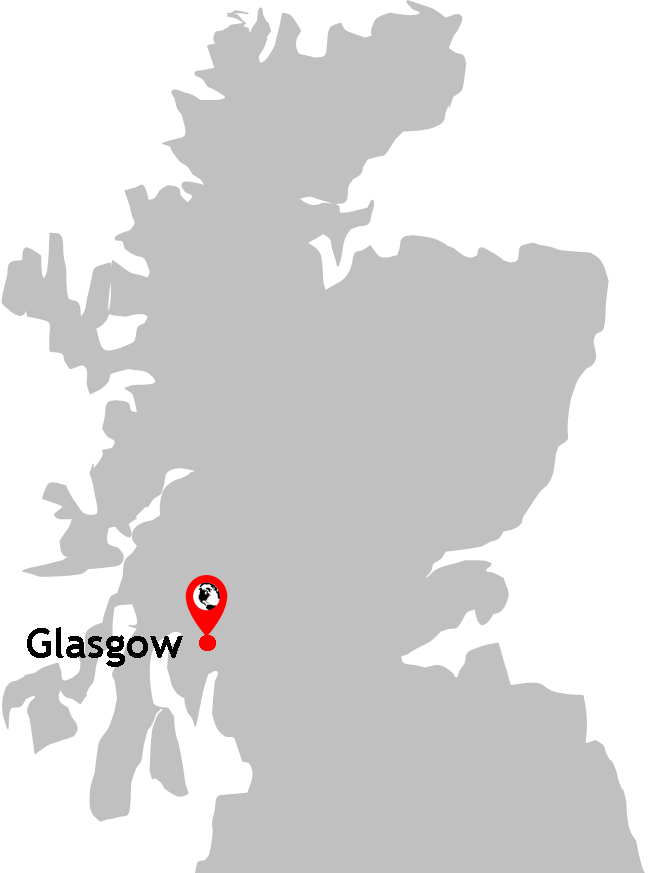 This was a brief city break to Glasgow, staying in a hotel on Clydeside with wonderful views of silhouetted cranes at sunset. The wind and rain meant a tourist bus journey around the city was the best option with plenty of coffee stops to fend off the chills. Glasgow felt like a very masculine city. In fact, it goes by the epithet of "The Granite City". Its buildings are large, uncompromising, granite constructions which have the feeling of being as rugged as any Scottish mountain. A walk along the River Clyde moves you from Granite to Metallic with a series of innovative, silvery buildings gracing the waterfront. There's the very bulbous Science Centre which looks like an inflated woodlouse, the Glasgow Tower an erect stick insect standing to attention and the Clyde Auditorium like a grey armadillo. At time of visiting, a large cuboid was the latest addition to the Clyde waterfront - the new home of BBC Scotland. Two days, one night. Glasgow - done.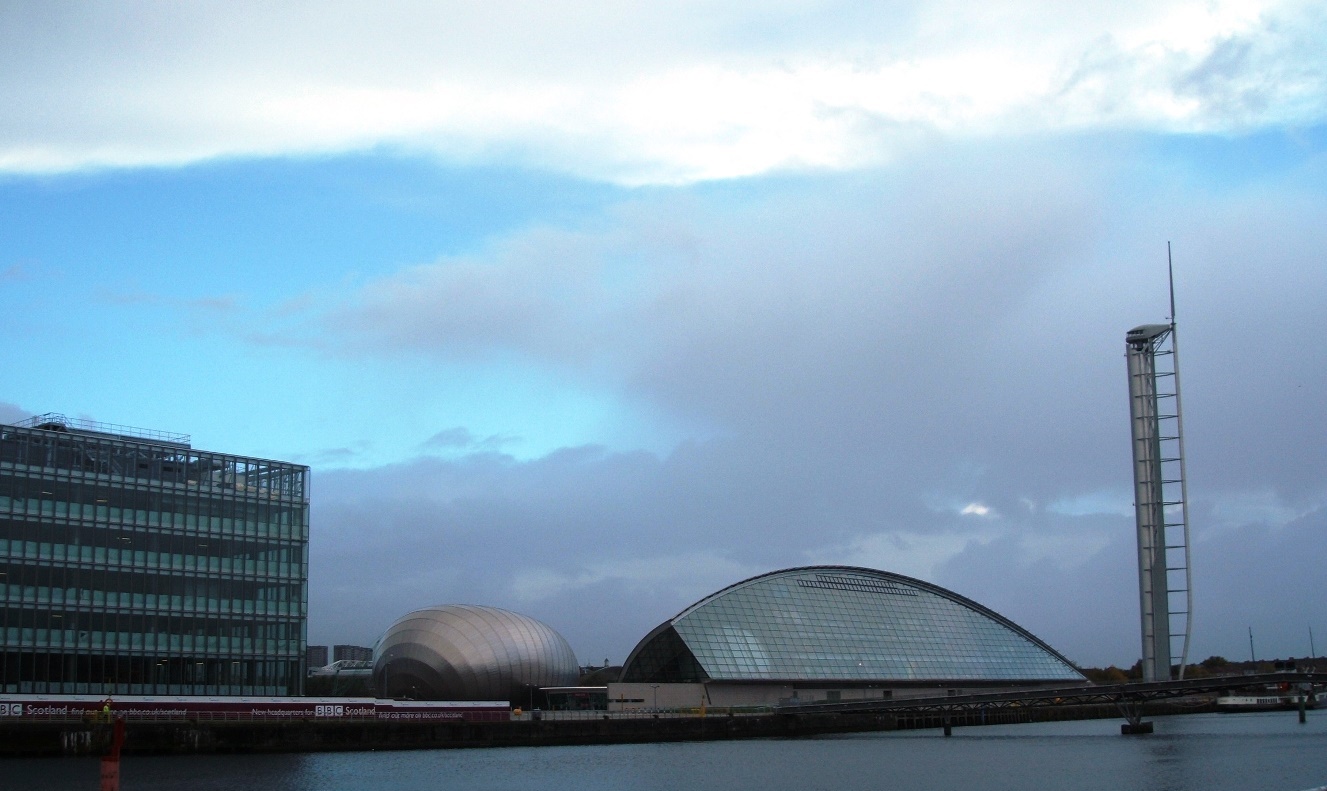 The silvery buildings along the banks of the River Clyde. Far left is the new BBC Scotland building still under construction, the Glasgow Tower and Glasgow Science Centre & Cinema at Pacific Quay.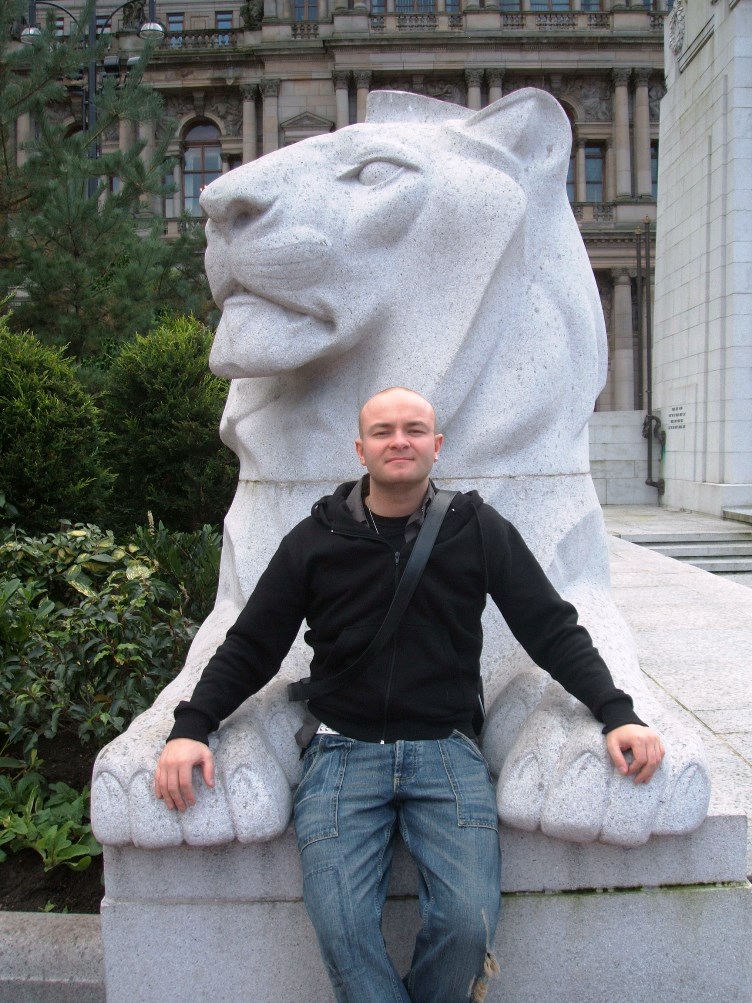 Awesome lion statue in George Square.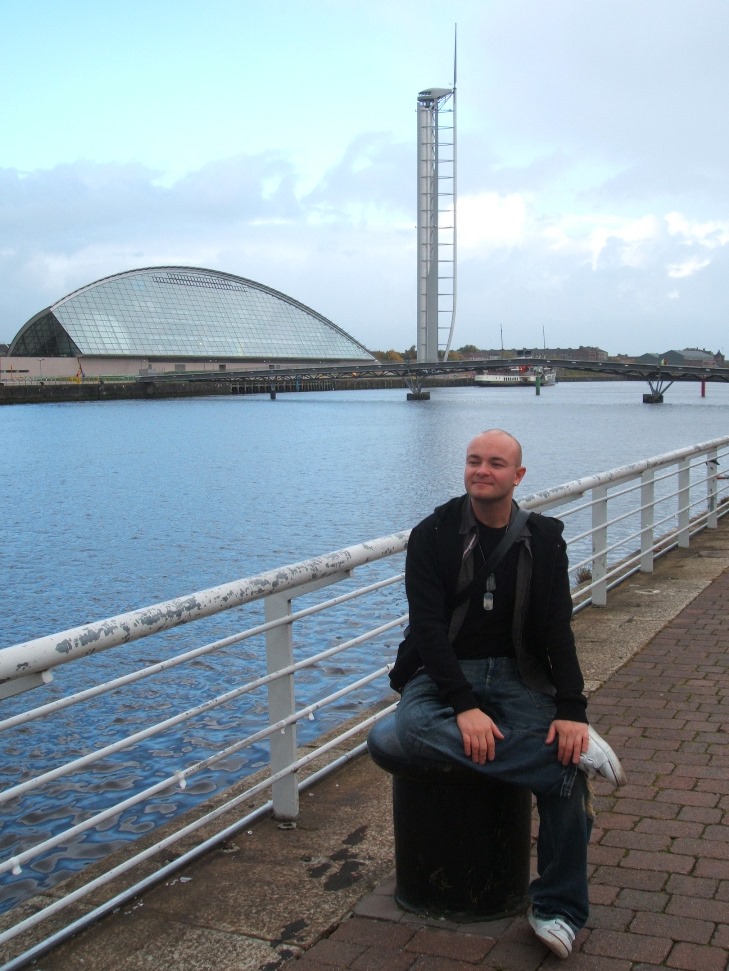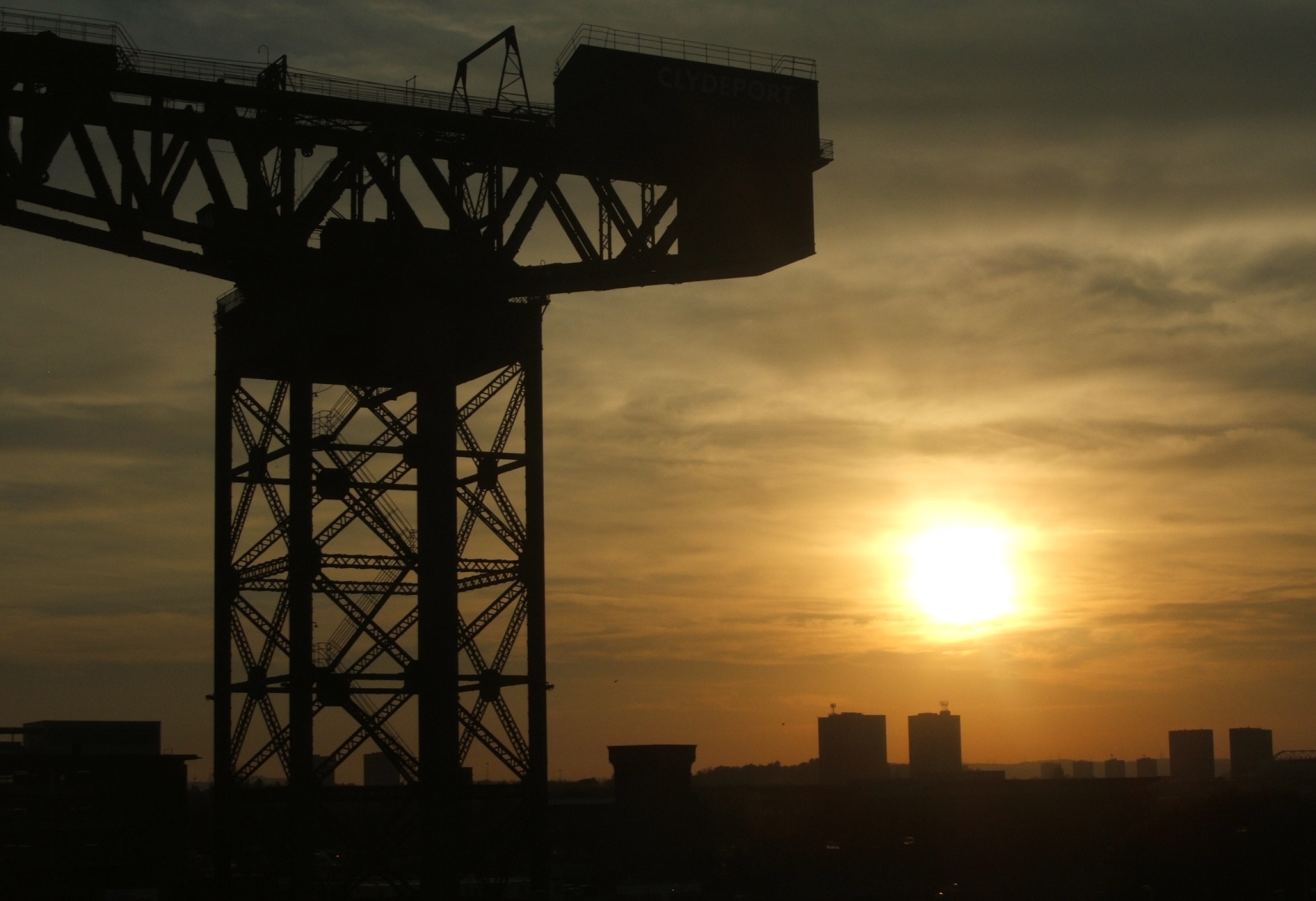 The night time silhouette of the Clydeport crane along the banks of the River Clyde.
travel tips, links & resources
If you're short on time then hopping aboard one of Glasgow's tour buses is a quick and easy way of seeing the main sights. These things come into their own on cold, wet days in the city - weather for which Glasgow is renowned.
For ideas on what to do and where to go in Glasgow, you can visit the official Visit Glasgow page here.